When I first see a piece of furniture, an inspiration pops into my head and defines the color and paint/technique I will use.  Here are a few pieces and images that reflect what I had in mind when I first found them… a voyage through my mind muah ha ha!
All of the inspiration pics were found on Pinterest.
This french buffet was actually in pretty good shape when I purchased it.  It is vintage Basset and a lovely piece.  I redid it in Annie Sloan's Provence with a wash of Coco and called it Hydrangea Hues.
My inspiration was a french dining room.  One exactly like this.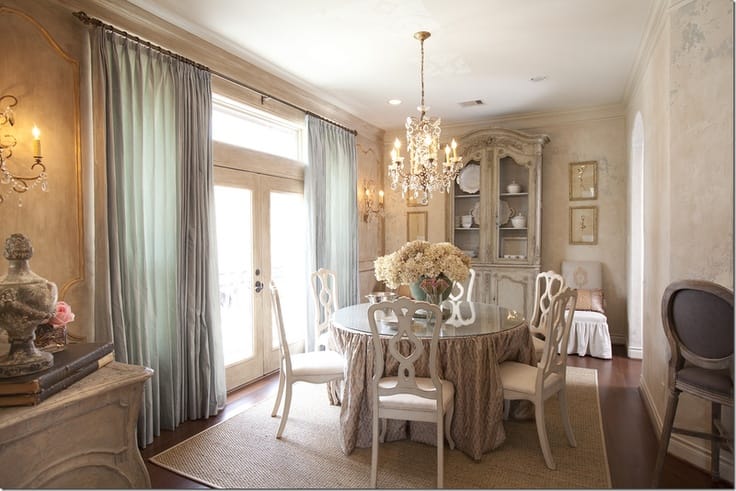 A little charming chest was originally covered in – yikes, mouse droppings – was cleaned and painted in a combo of Annie Sloan blues.
In my mind, I saw it in a farmhouse bedroom (oh, my goodness – that ceiling!)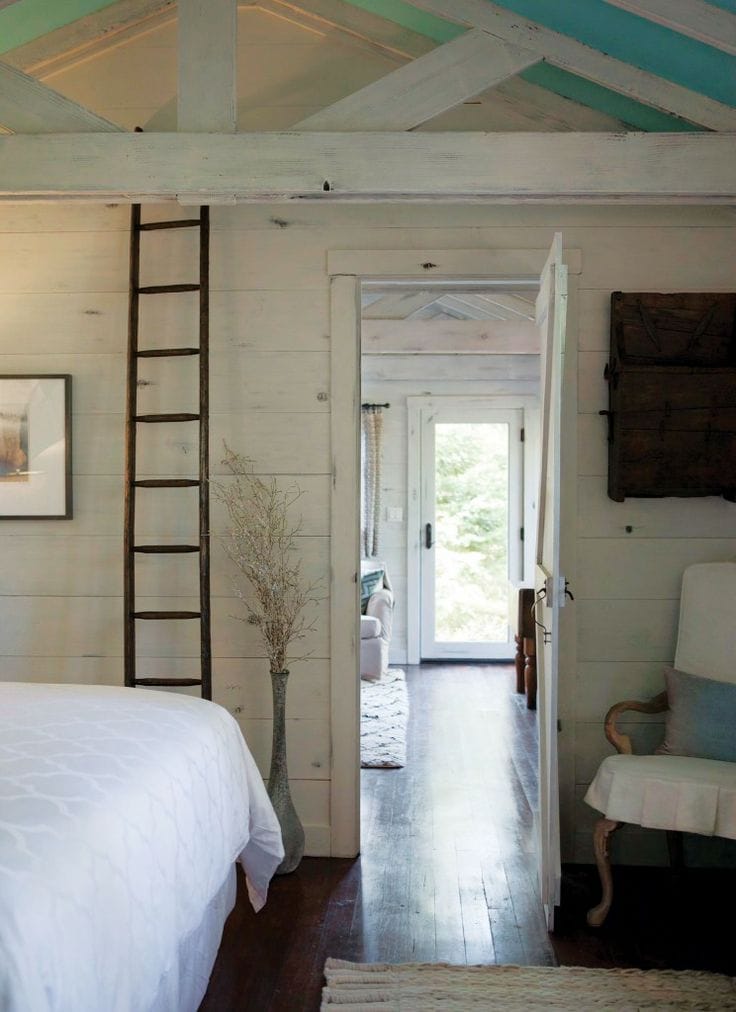 For a totally different bedroom, I painted this bed in a combo of Annie Sloan Florence, Provence and Paris Grey with gold highlights.
I was trying to go for a look similar to this one, although the bed below is upholstered and not painted but you get my drift!  It sold at the Luckett's Market last spring.
This dresser was beaten up and someone had glued laminate to its top.  It came home with me and was transformed with Annie Sloan Cream and Old White.  I used Martha Stewart metallic vintage gold with a stencil to make it Shabby Glam.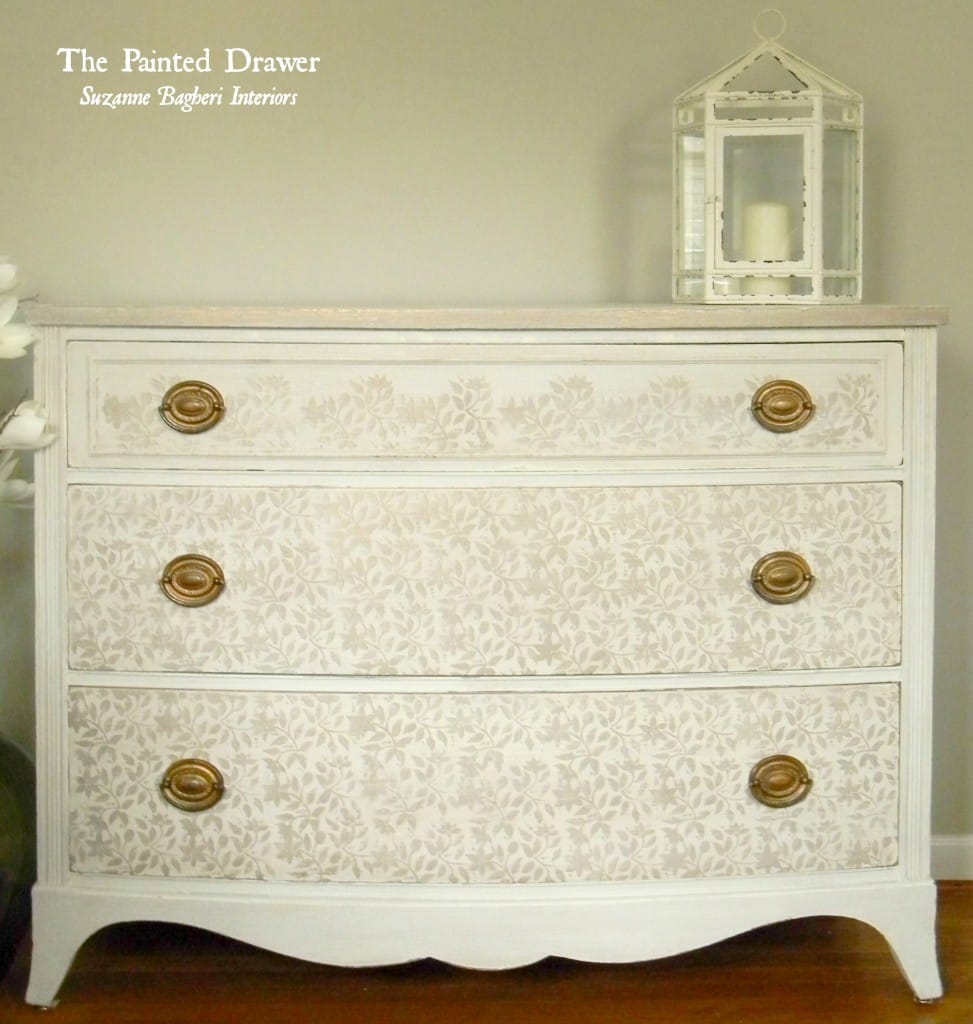 I think it would look so lovely in the corner of this dining room.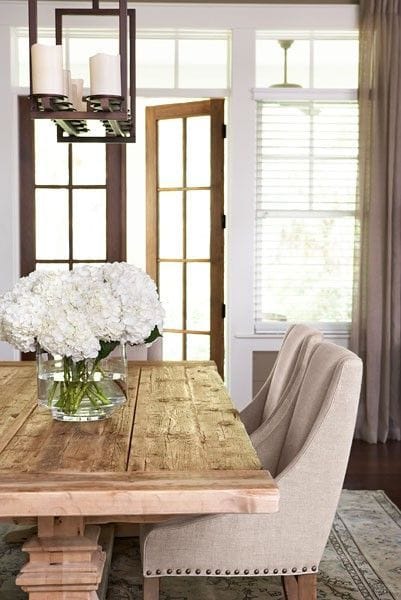 The farmhouse cabinet was in the back of a thrift store but I saw its potential.  It was finished in Annie Sloan Old White.  I added General Finishes Antique White to the door fronts.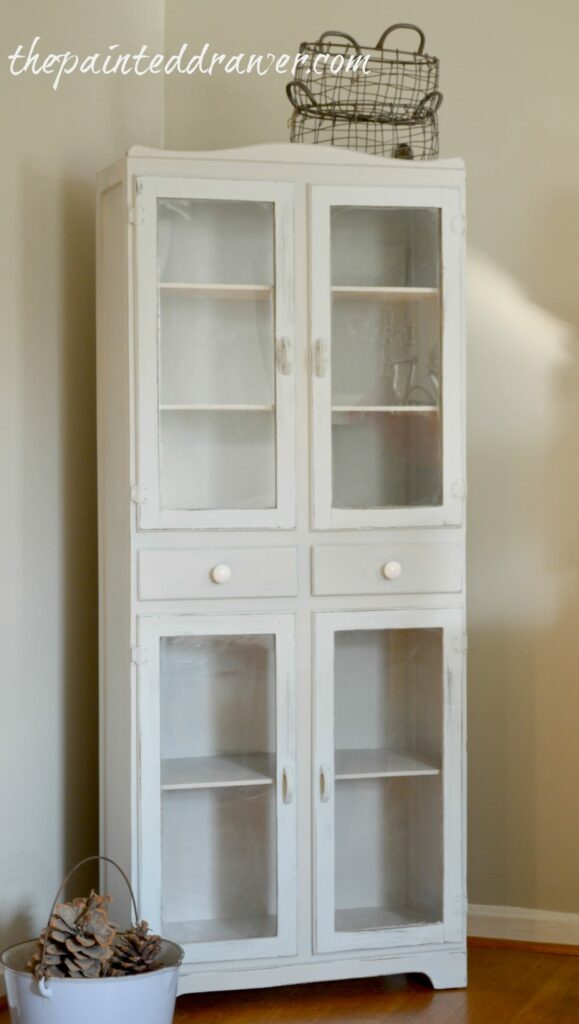 When I first laid eyes on it, I saw something along the lines of the cabinet below.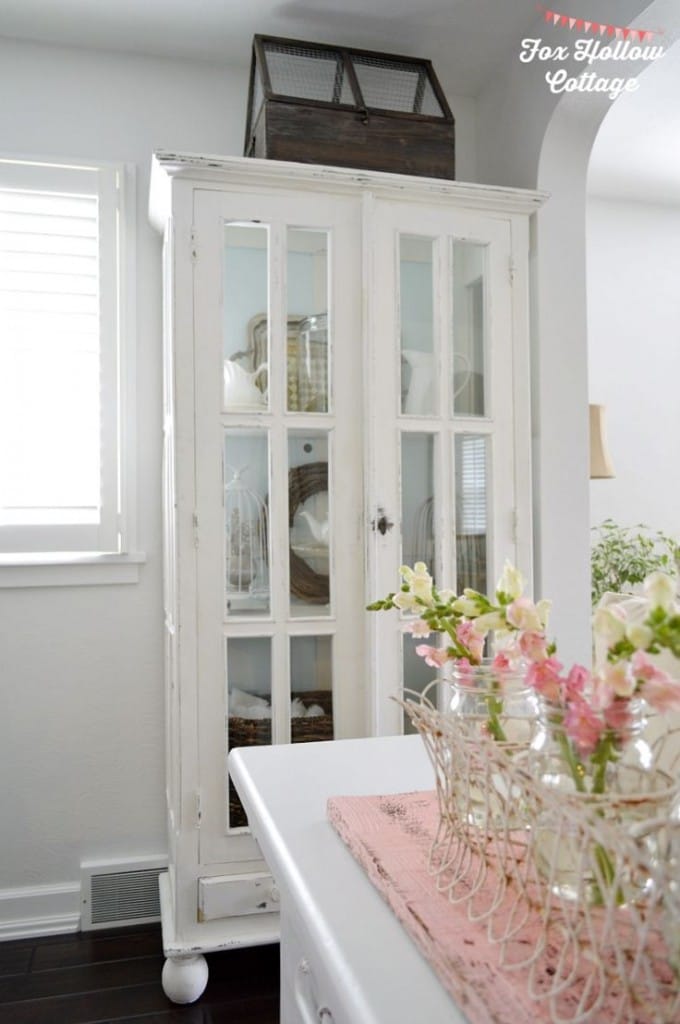 My old flower pots got a makeover in chalk paint with crackle to create a french garden look.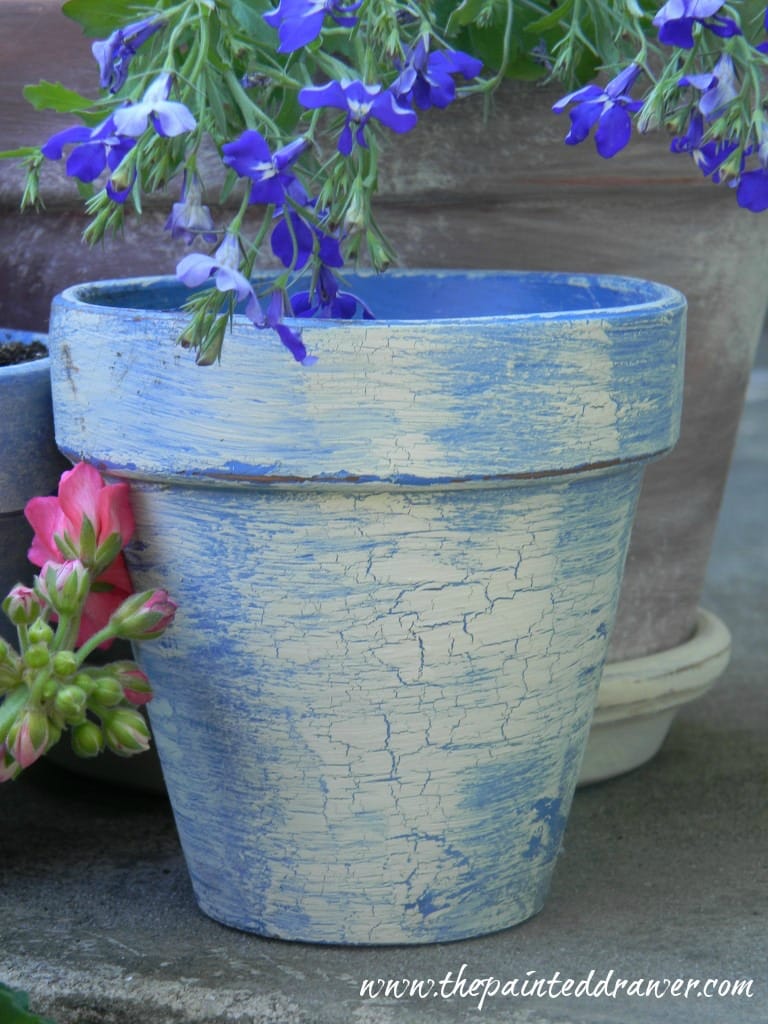 They now would look lovely in the garden below!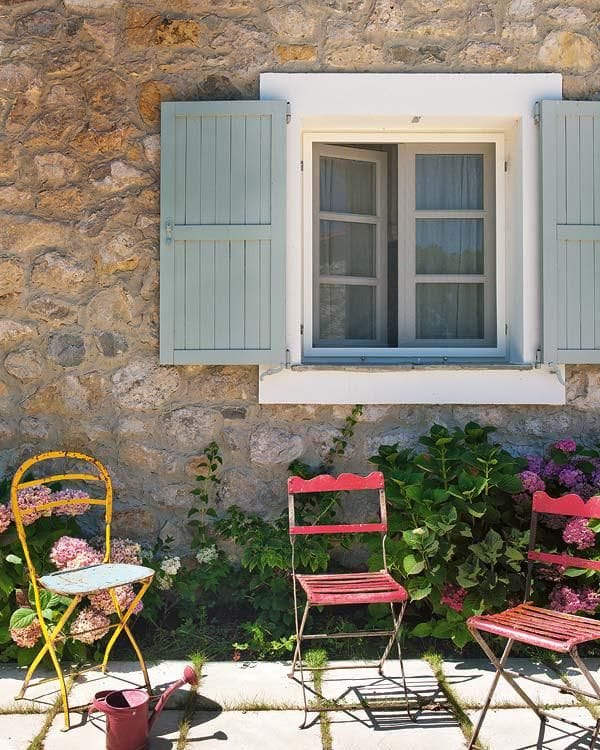 I only had to polish my antique Hungarian Chest in Howard's Feed n Wax for the warm wood tones to come through.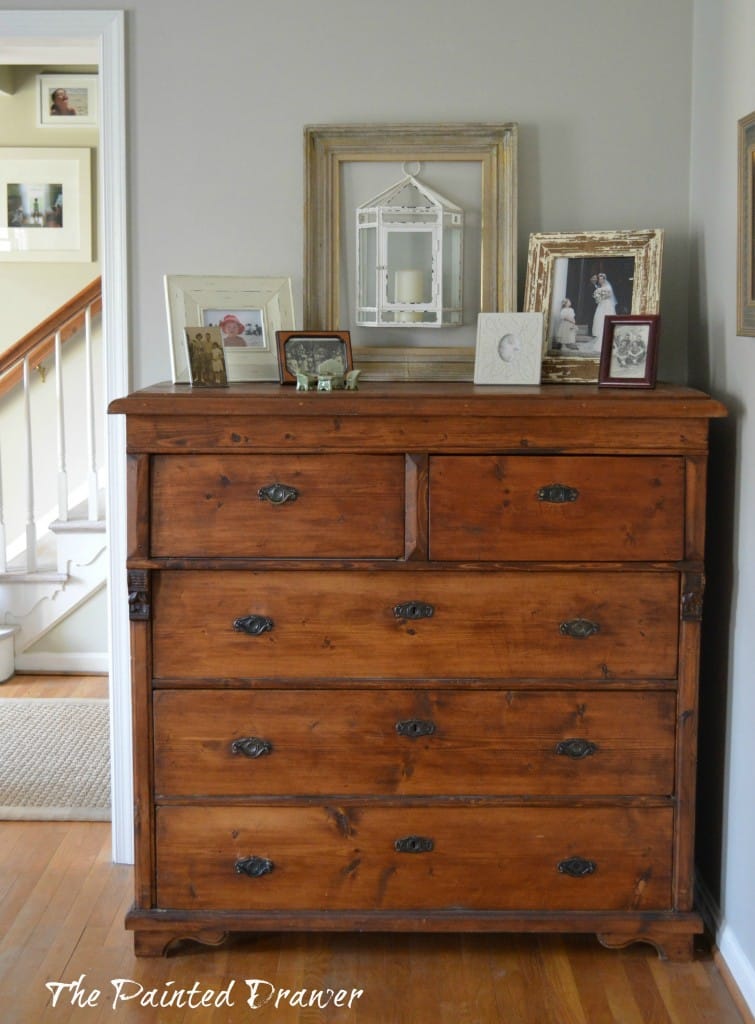 It could be in the room at the end of this hall or actually, in any room of a house!
The Florence Dresser was redone in a combo of Annie Sloan Florence and Provence with dark wax.
I do believe the Florence Dresser would add even more color to this gorgeous bedroom!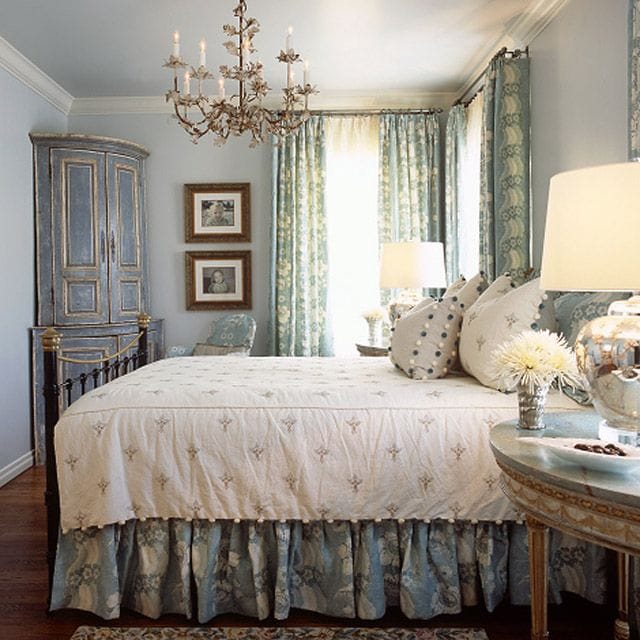 The Mustard Dresser was a Craigslist find.  I saw it as a true farmhouse piece and used General Finishes Somerset Gold to create the look.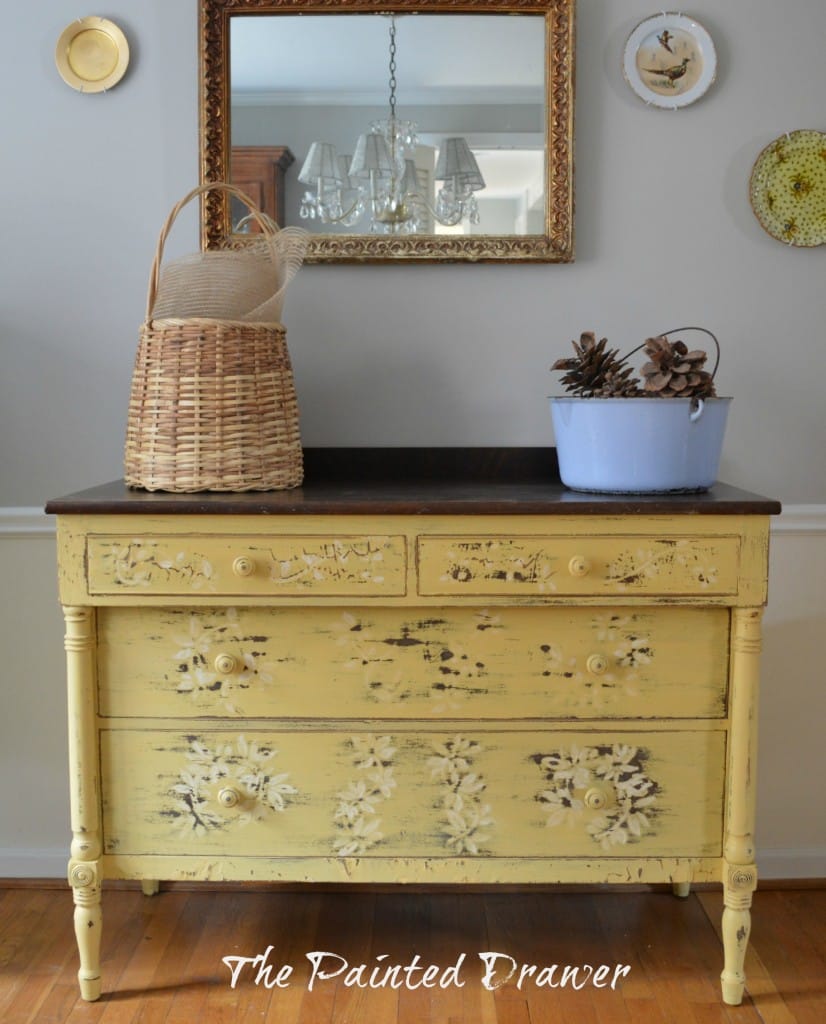 It could easily be in this kitchen and oh, how I love this kitchen!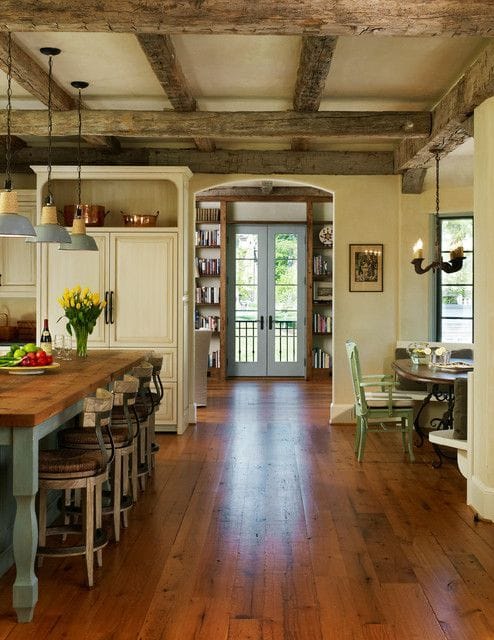 I painted this french bed in Annie Sloan's Paris Grey

It would fit nicely into this french bedroom set I found on Pinterest.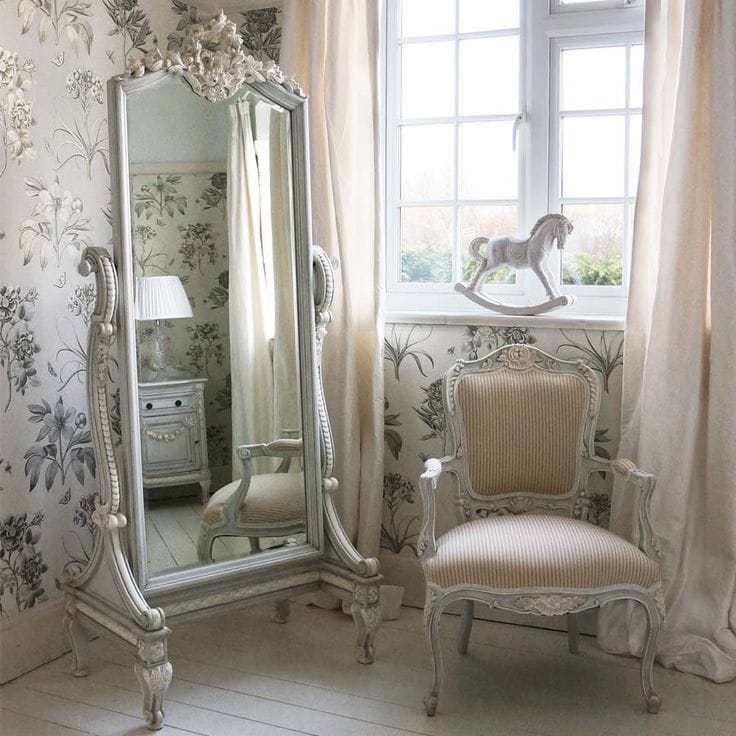 I fell in love with this little console table and used Annie Sloan's Provence.  The top really came out beautifully after I sanded it back and refinished it.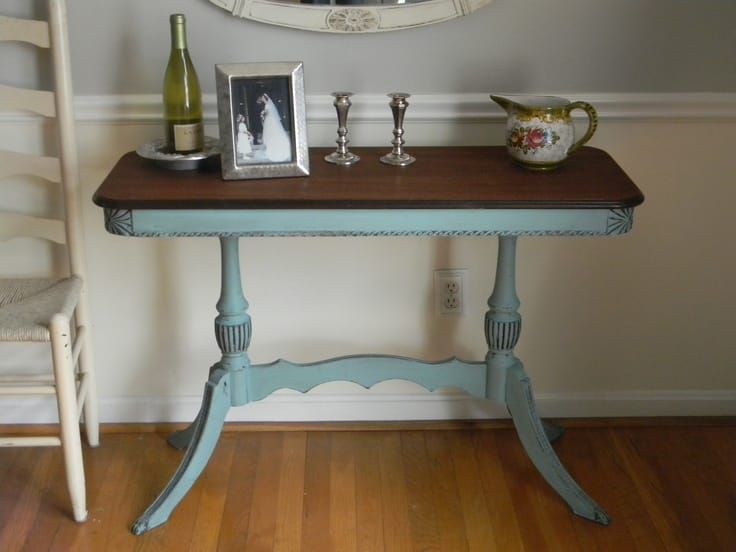 I see it in this room below.  In my mind, this is where it now belongs.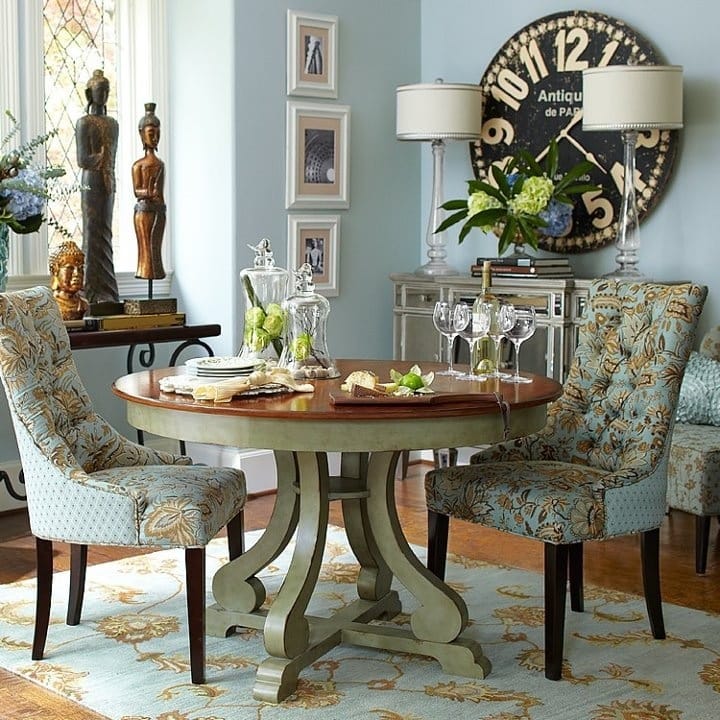 OK, one more – I promise!
The French Coco Table was originally in terrible shape.  The base was not attached properly and it had a missing leaf.  Filling in and disguising the line running through the middle took a lot of effort.  It was finished in Annie Sloan's Coco and ooh la la.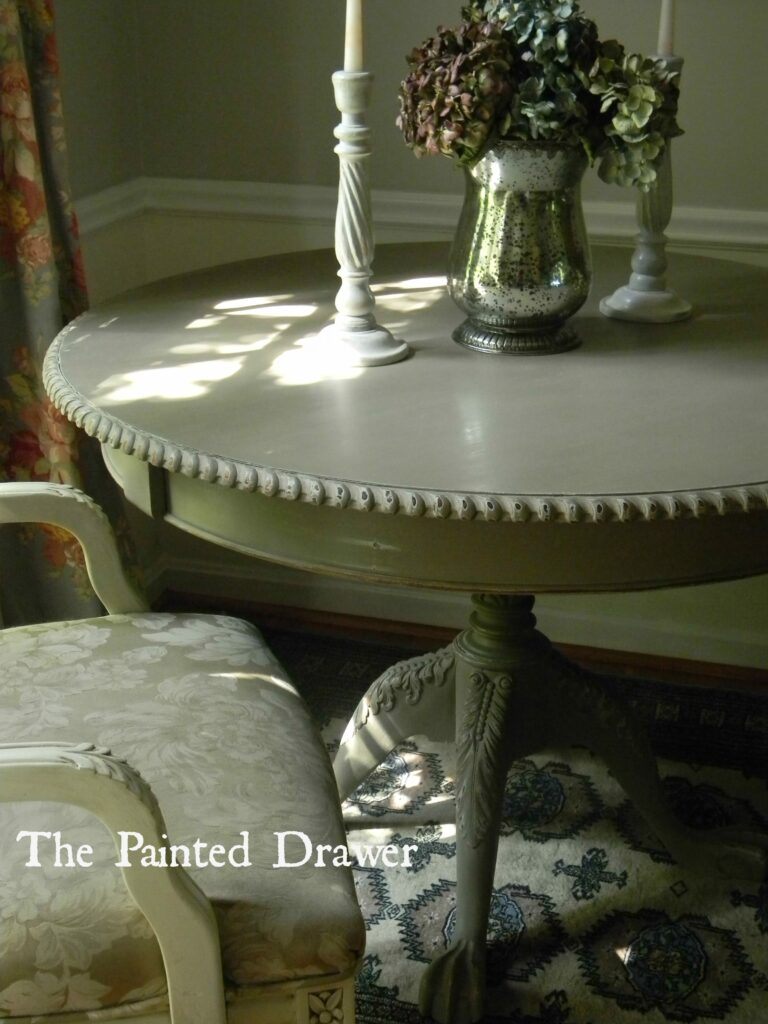 I can now see it in the corner of the room below!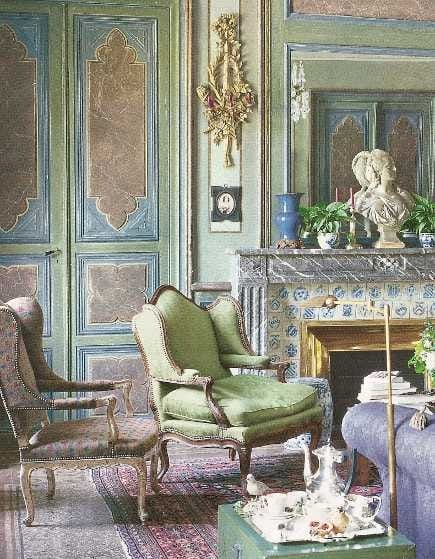 That's it!  My inspiration! What's yours?
Join the Fun! I Always Love More Subscribers!
Linking To:
French Country Cottage