Thrift Store Bench Gets a Makeover in Black
Remember this little bench that I found at the thrift store?  I believe it was $6.00 and the perfect size for my daughter's room. Obviously, it was very dated and the seat fabric was pretty filthy.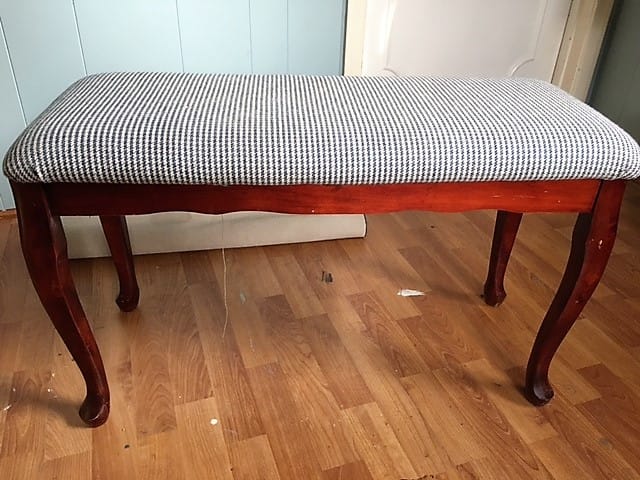 I finally had time to work on it today and wow!  This is one of those little makeovers that are easy peasy and create such a huge difference!
I first took the bench apart and painted the pieces in General Finishes milk paint, Lamp Black.  I sealed it with their Flat Out Flat topcoat.  For the bench seat, I pried off the old staples and fabric – which went straight into the trash!  I had a cloth shower curtain that I had purchased at the thrift store and it made the perfect fabric for the seat cushion.  It was first washed and then I cut it to size and stapled it onto the bench seat.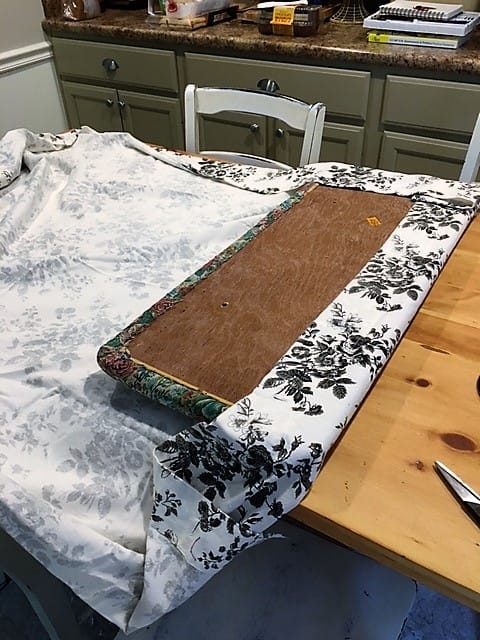 Here is the bench now…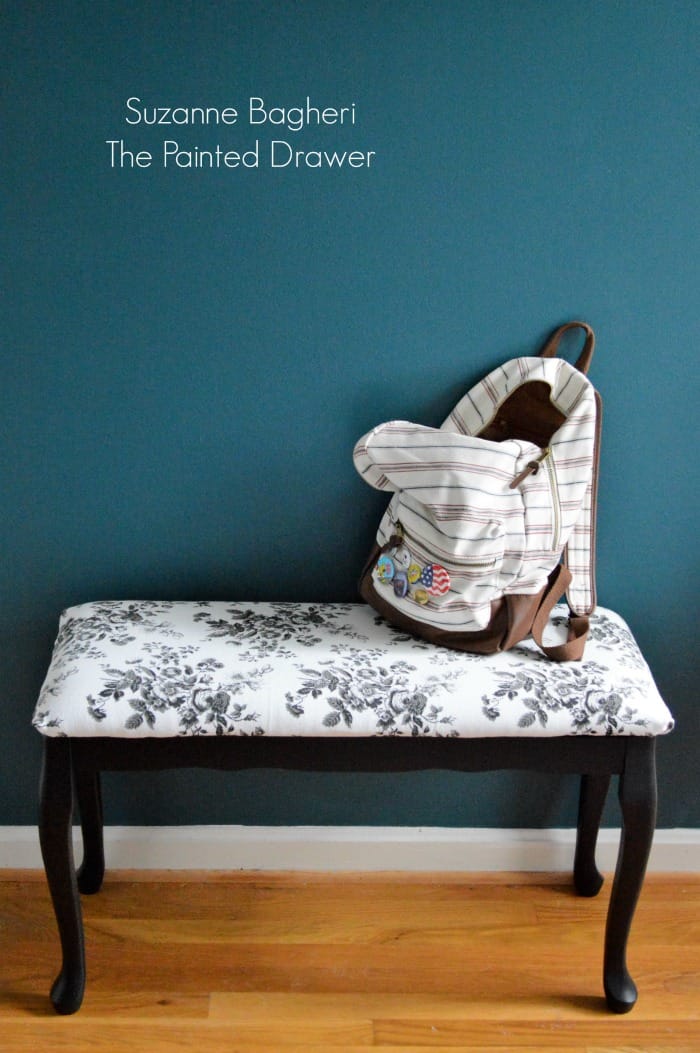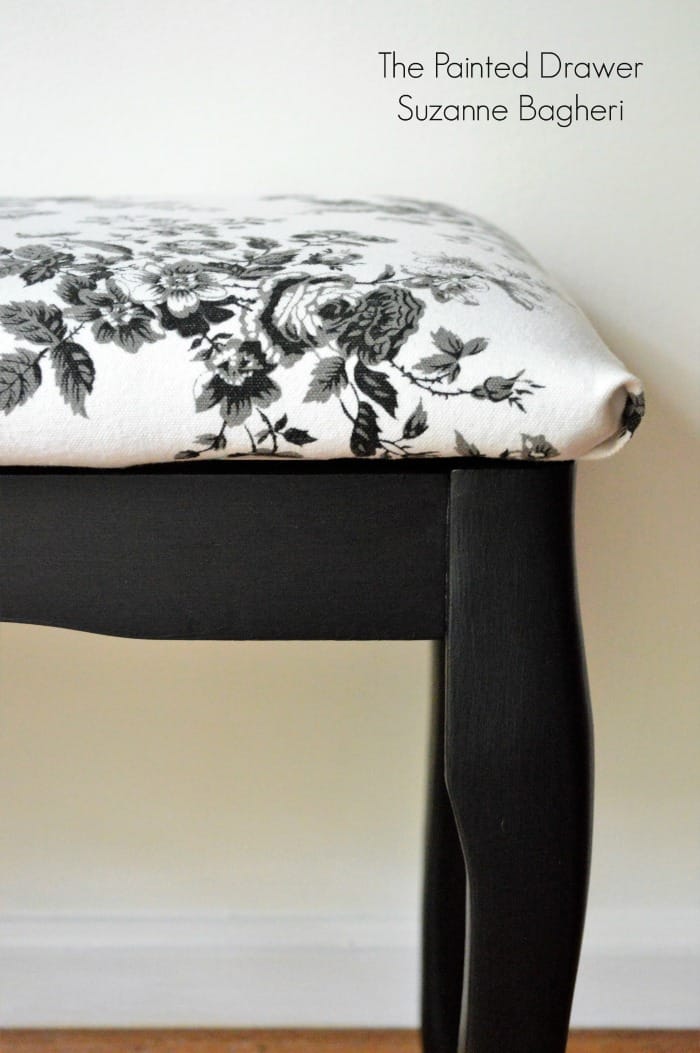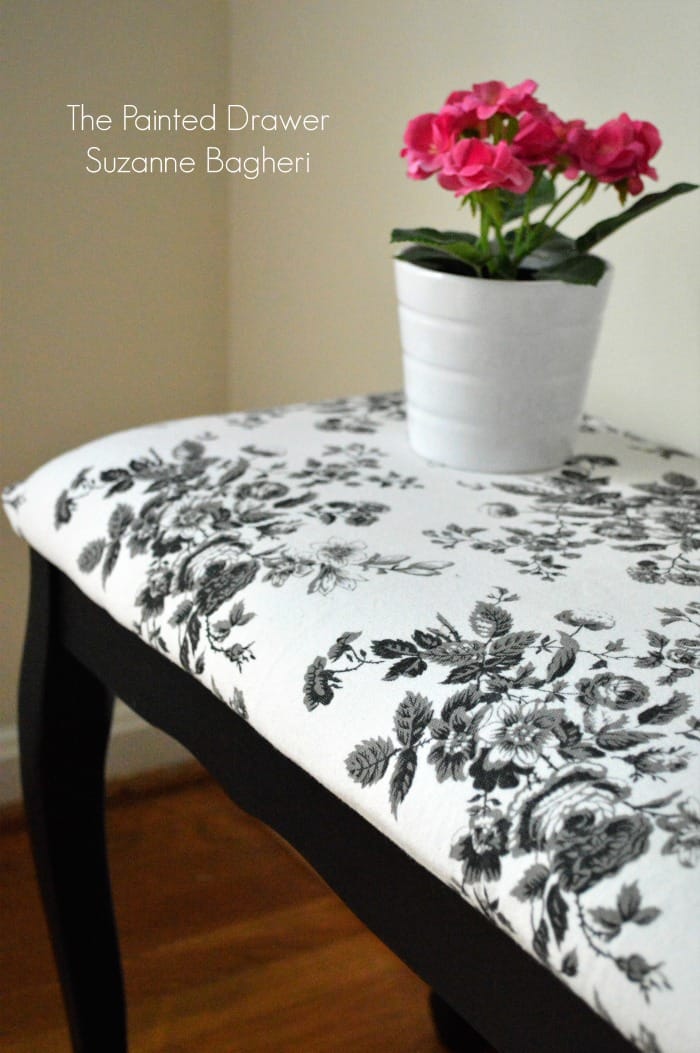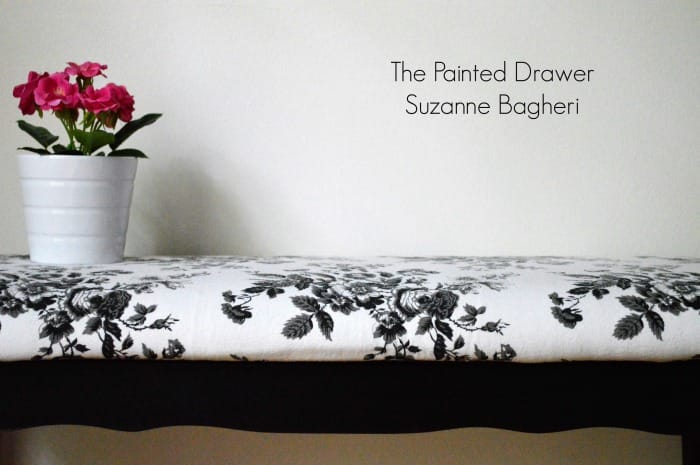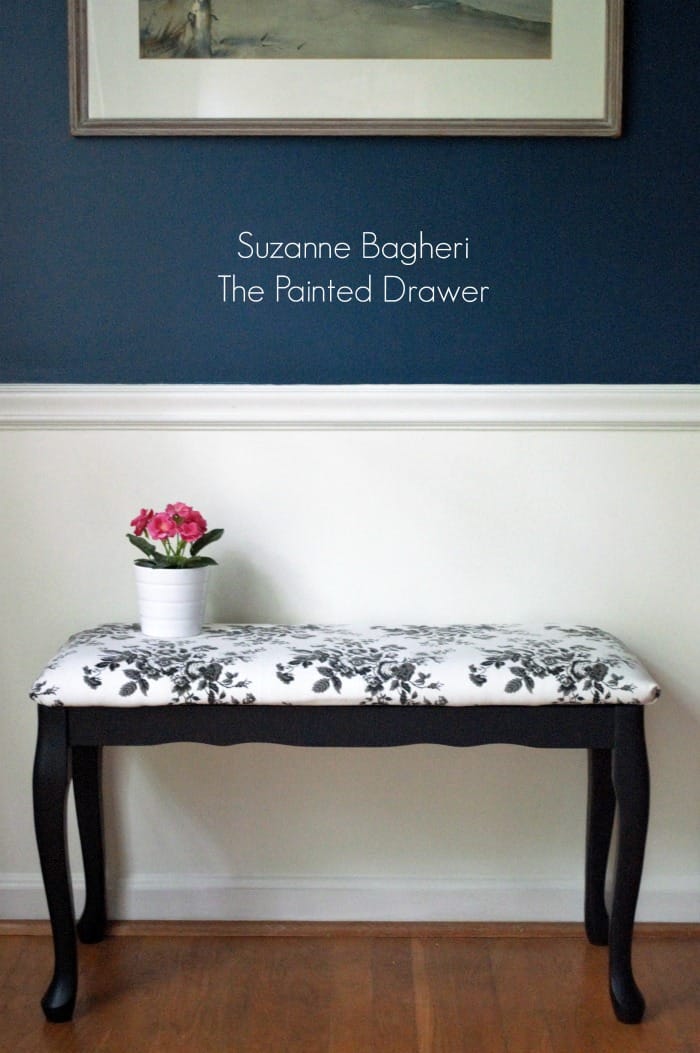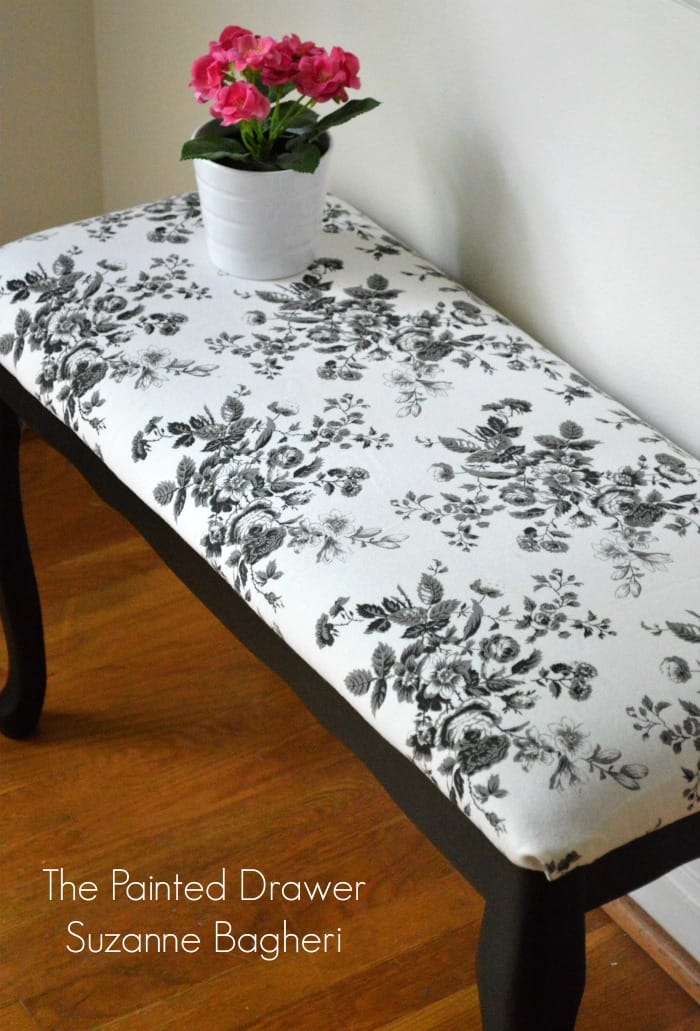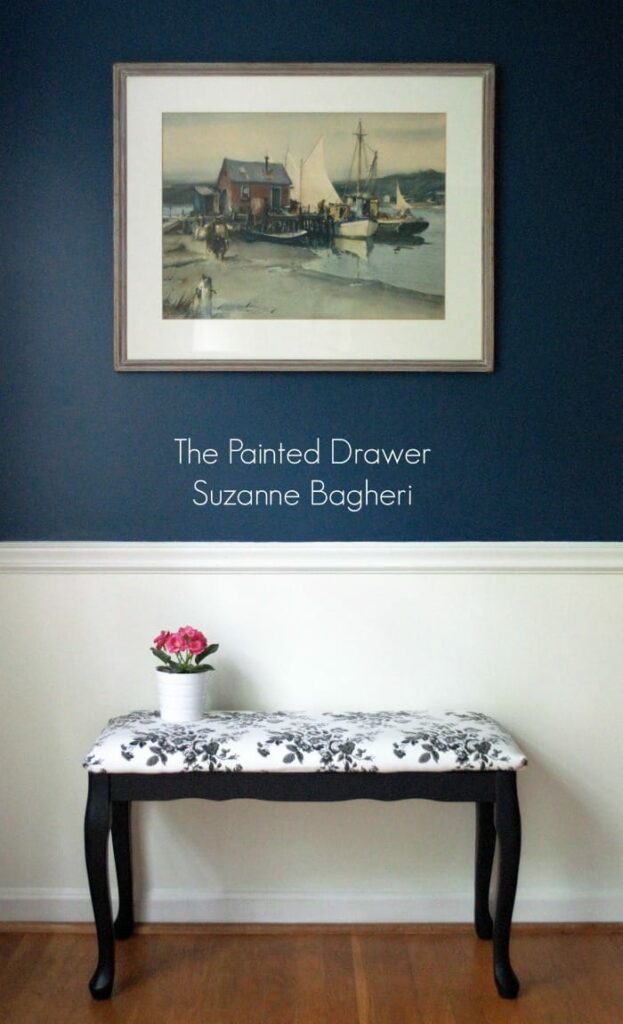 Perfect for my daughter's bedroom!