It's not often that a piece gets not one but two before and after posts!
The Florence Tables have gone from very french and vintage…
To pretty sharp and – dare I say? – modern!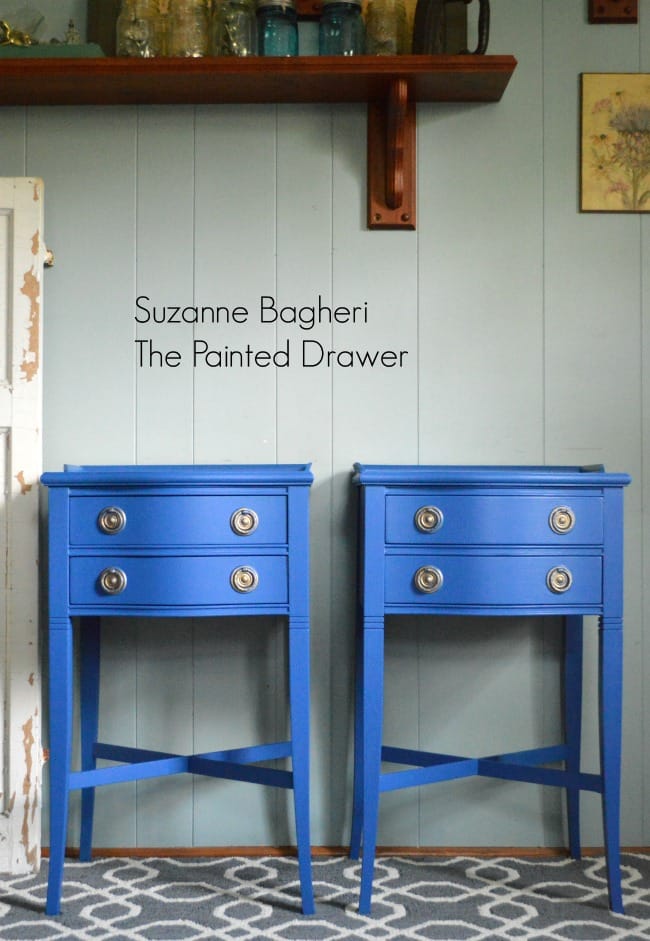 The tables had originally been painted in Annie Sloan chalk paint and sealed with the AS wax (detailed here).  Before painting over the finish in Benjamin Moore latex paint, I lightly sanded the tables with 100 grit sandpaper.  I sanded in a circular motion to take off just enough wax so the latex paint would really stick.  After sanding, I wiped them down with a clean paper towel to create a smooth and clean surface.  I then proceeded to paint them in Benjamin Moore Blue Suede Shoes!  Using a sponge brush, they were sealed in General Finishes Flat Out Flat Topcoat.
My customer had originally told me she wanted them in navy and gave me this color to use.  I think it is a lot more of a pop of blue than standard navy.  This is definitely a fun color.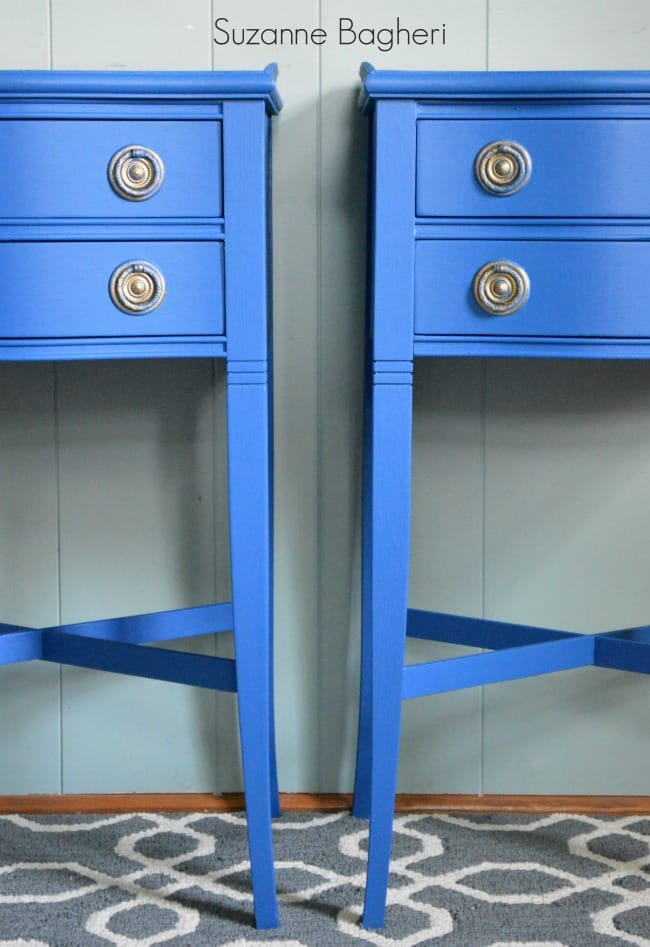 I repainted the hardware and used gold stencil paint by Royal Design Studios to give it a pop of glam.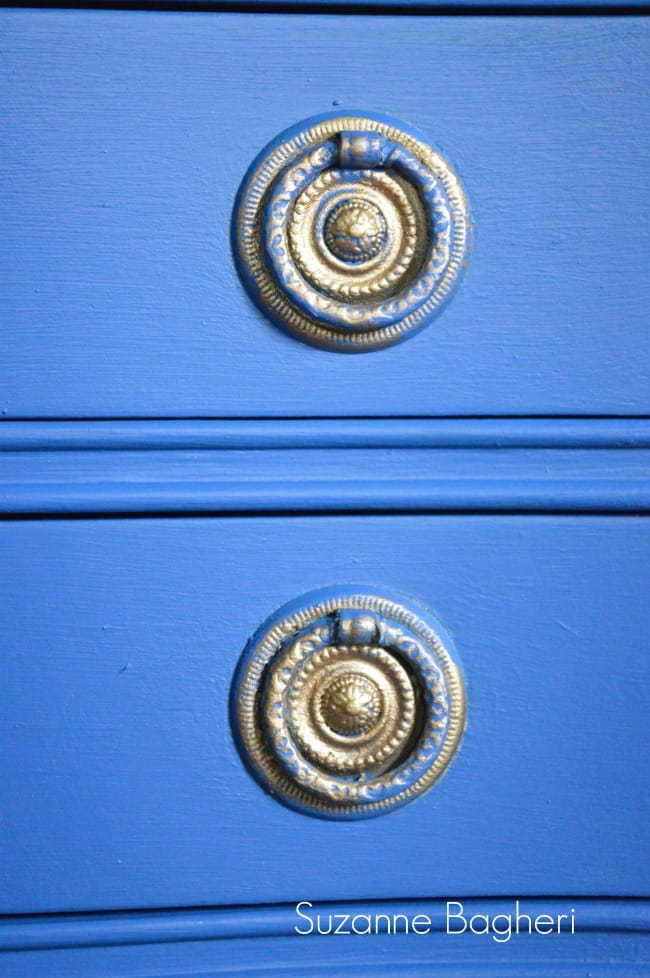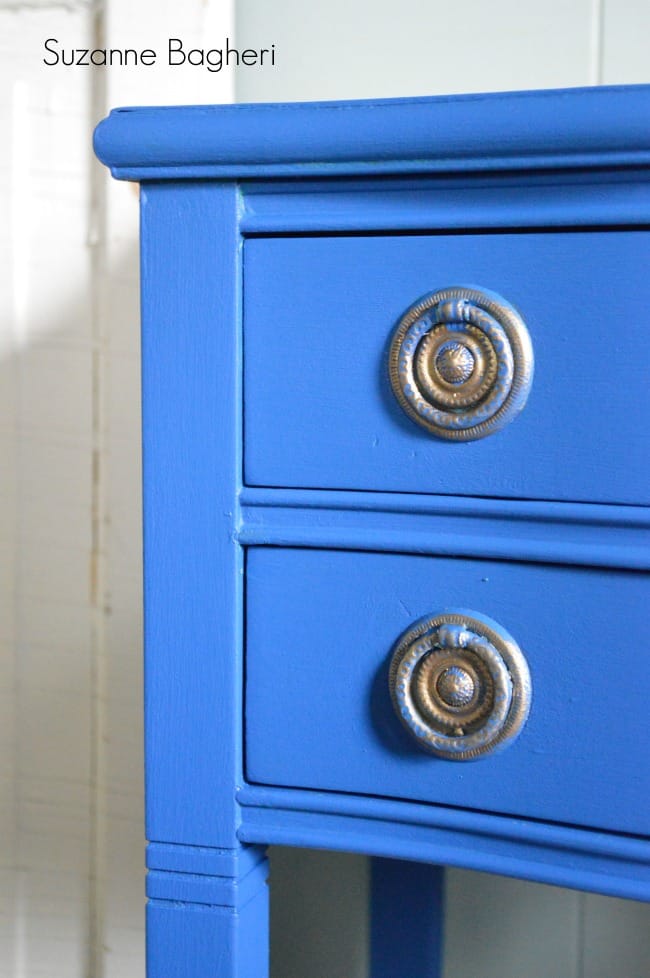 Don't step on my blue suede shoes!  LOL have a great weekend!