I purchased this lovely dresser from a woman who was downsizing and needed to sell a few large pieces.  It was originally her grandmothers and is likely from the 1930's.  What a gorgeous piece – dovetail drawers, beautiful hardware, curves galore and solid wood all around.  Just lovely. 
After refinishing the top, I decided to go with chalk paint for the body.  I knew that with distressing and waxing, the details of the curves would show through. 
Here it is all done in Annie Sloan's Old Violet with clear and dark waxes applied.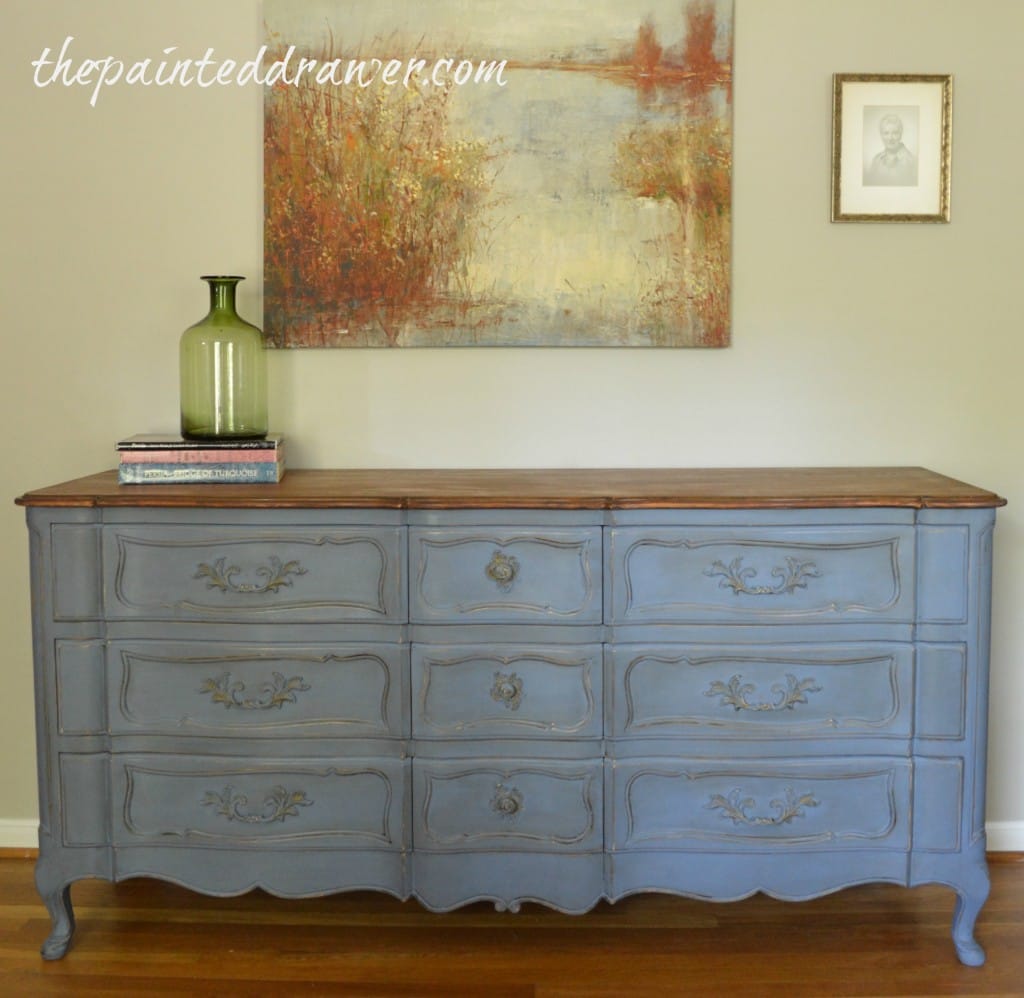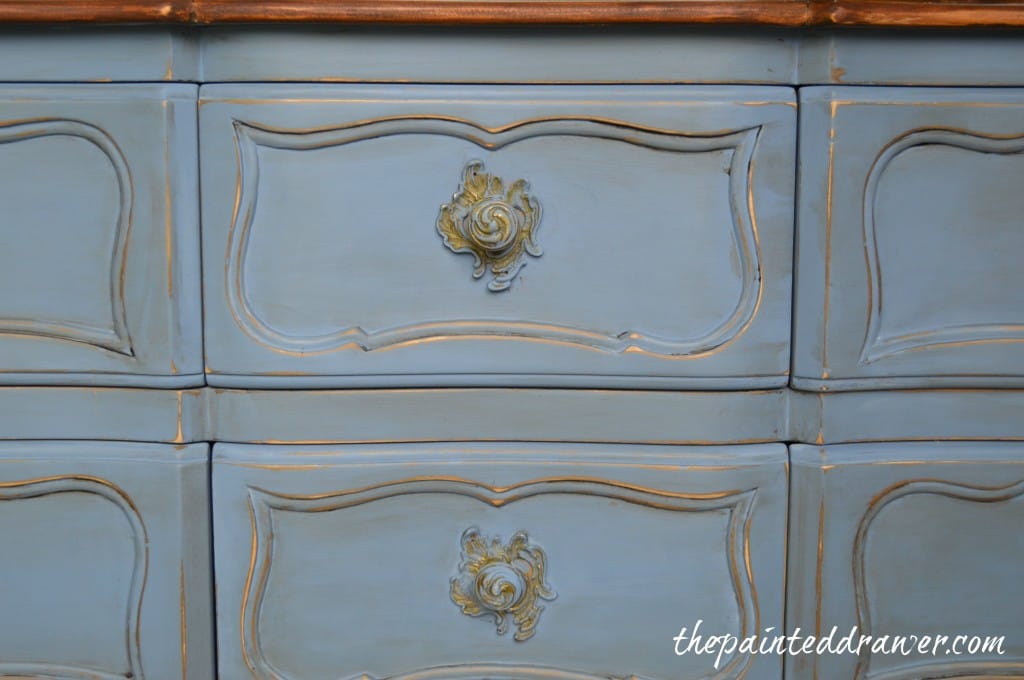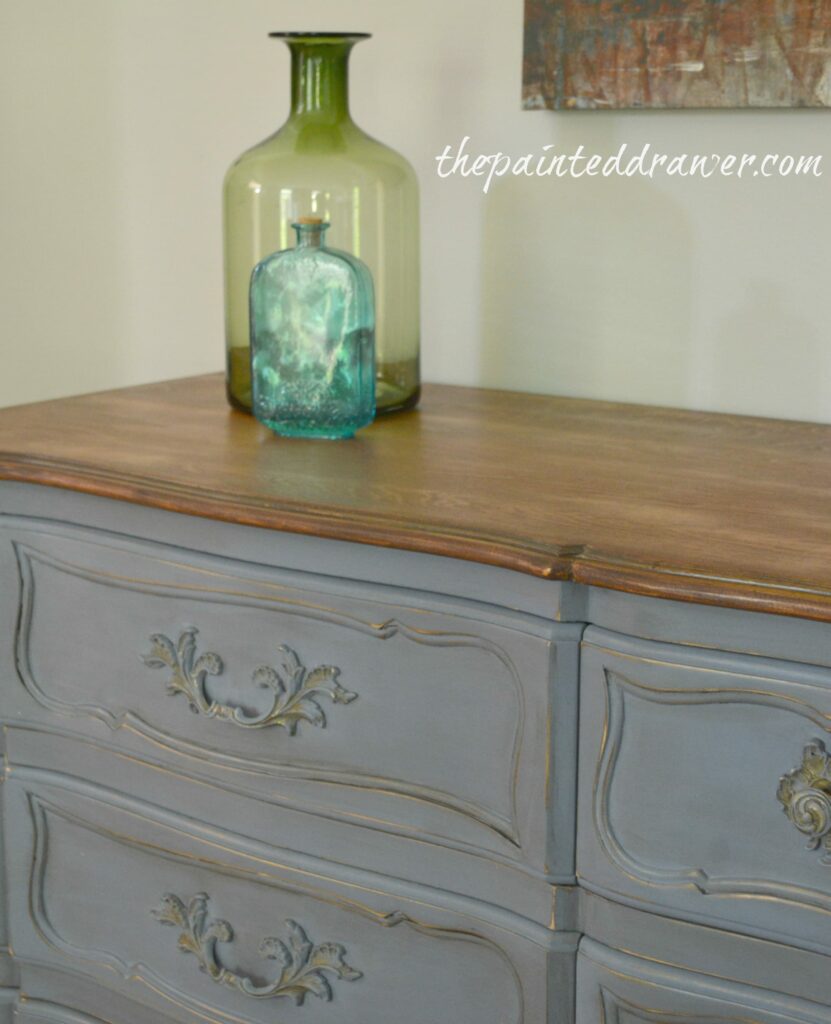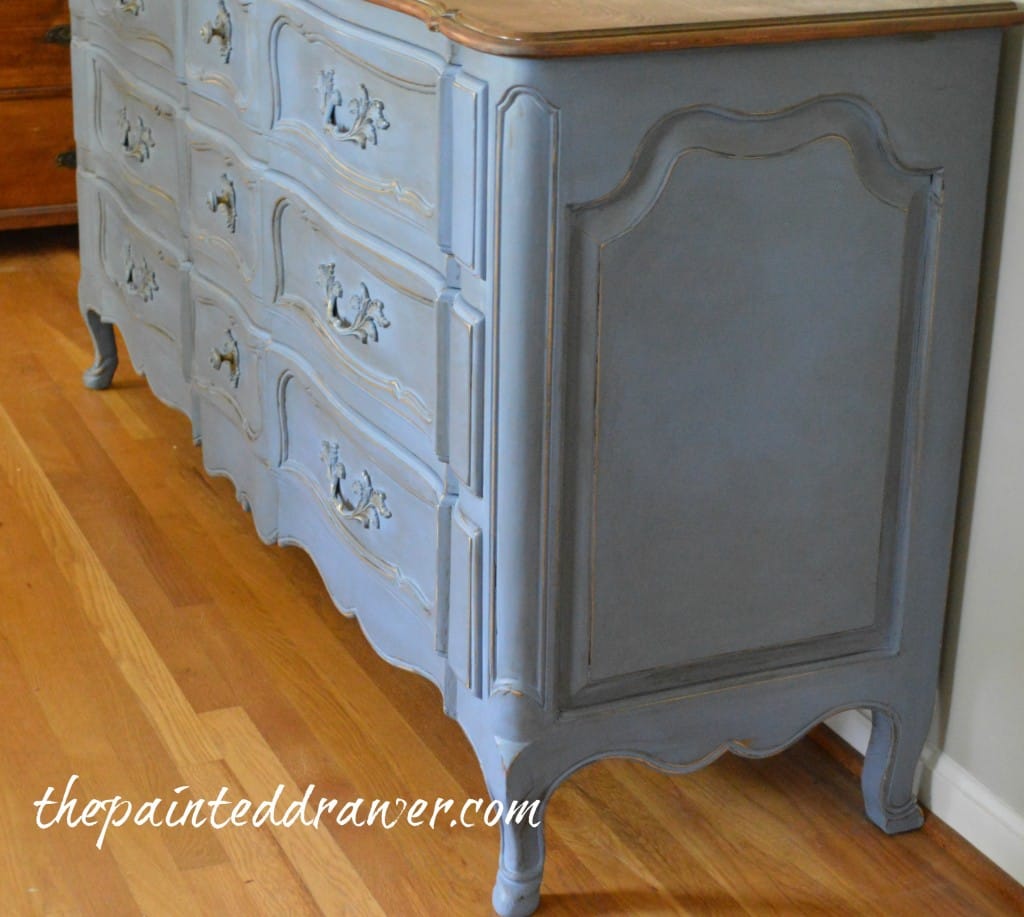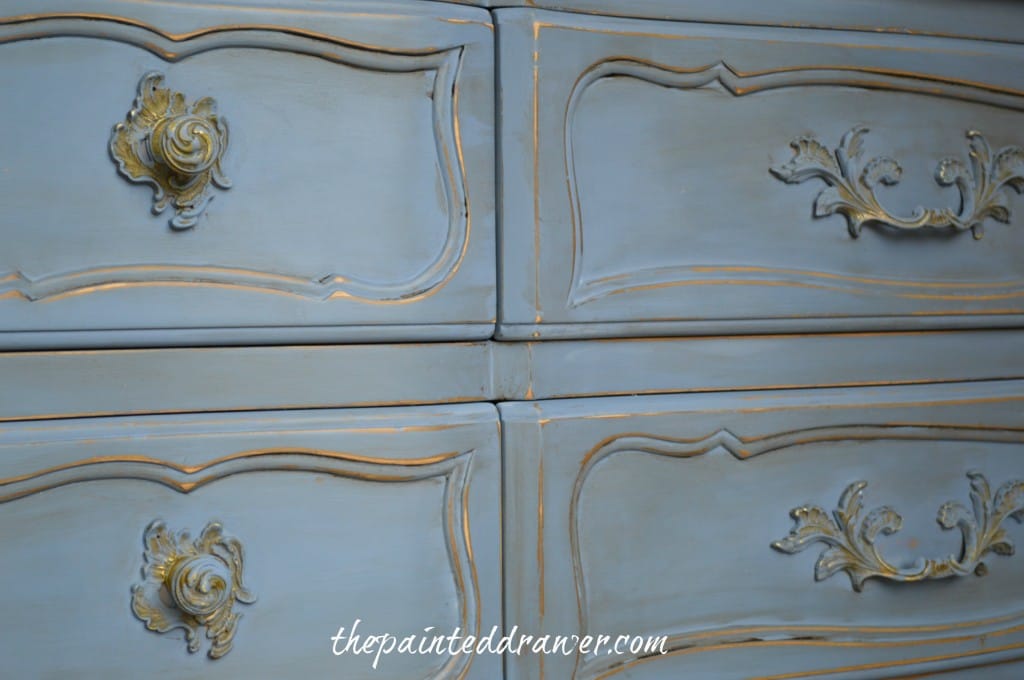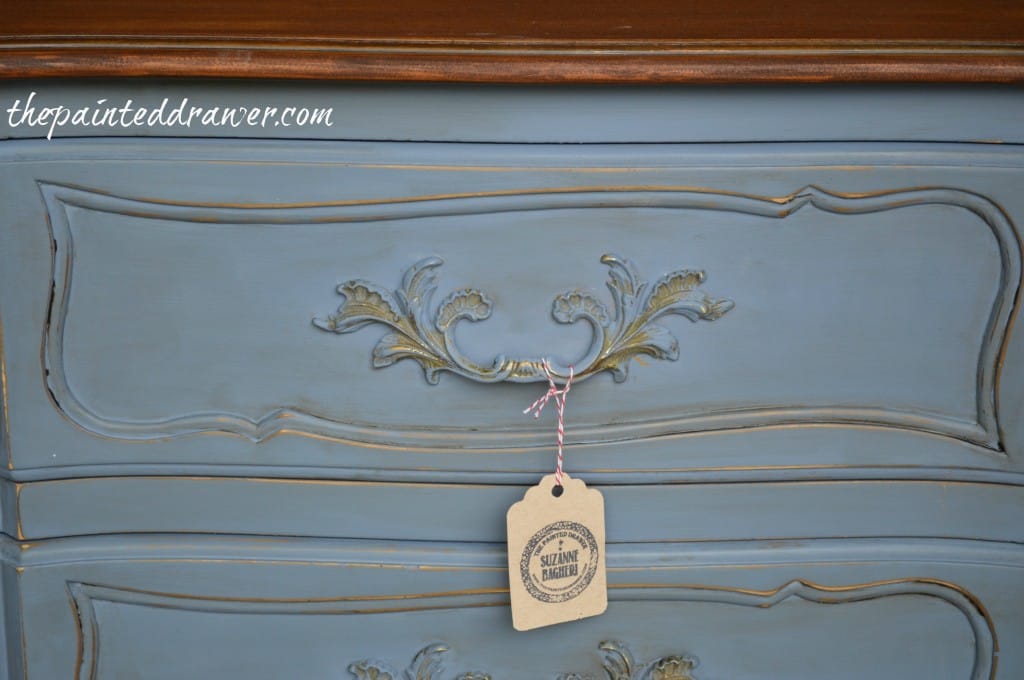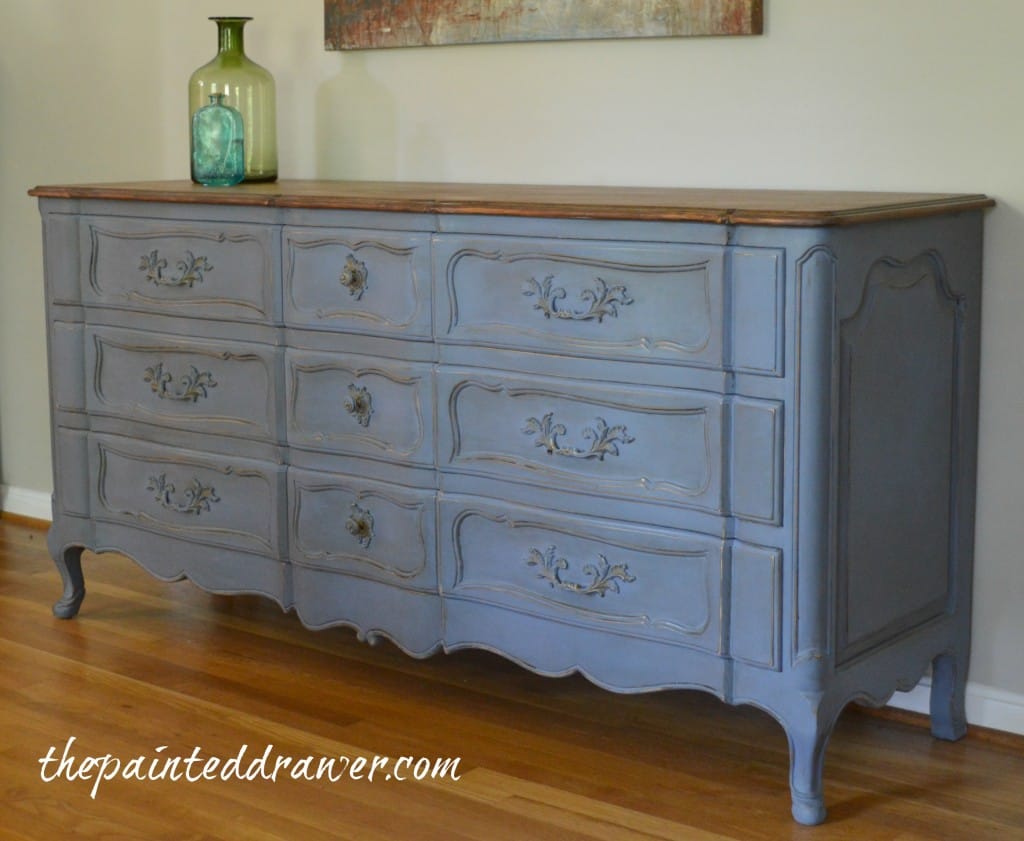 Old Violet with dark wax – love.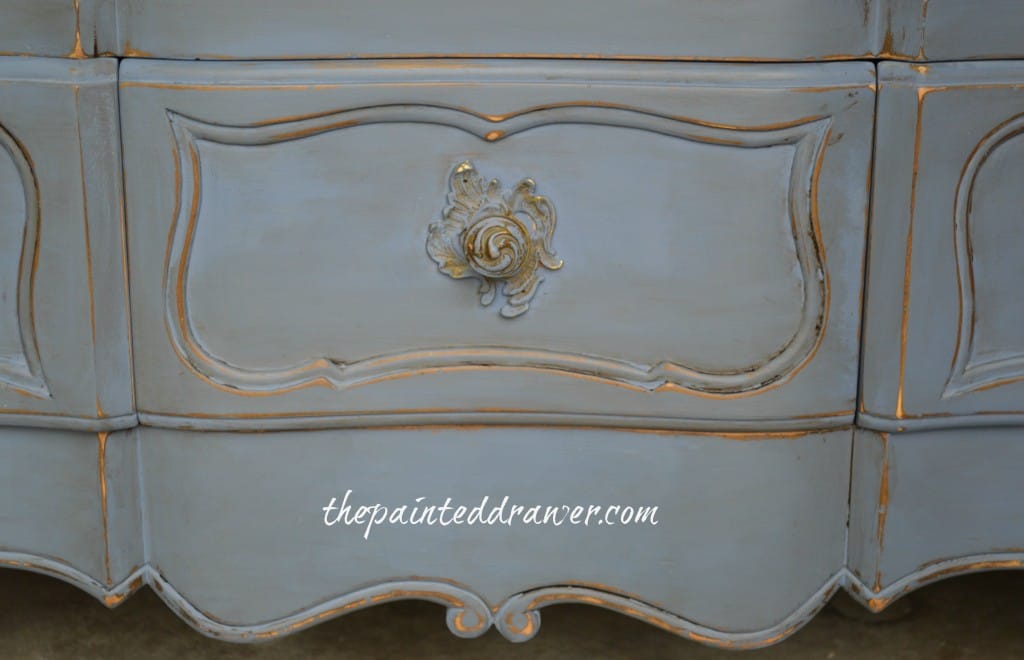 Now available on Shop Furniture/Dressers and Etsy
Linking To:
Join the Fun! I Always Love More Subscribers!