Good day, everyone! I hope your week is coming along nicely. Today I'm sharing a recent project that I completed a few weeks ago.
It all started when my customer spotted these awesome chairs in the dressing rooms at Lilly Pulitzer.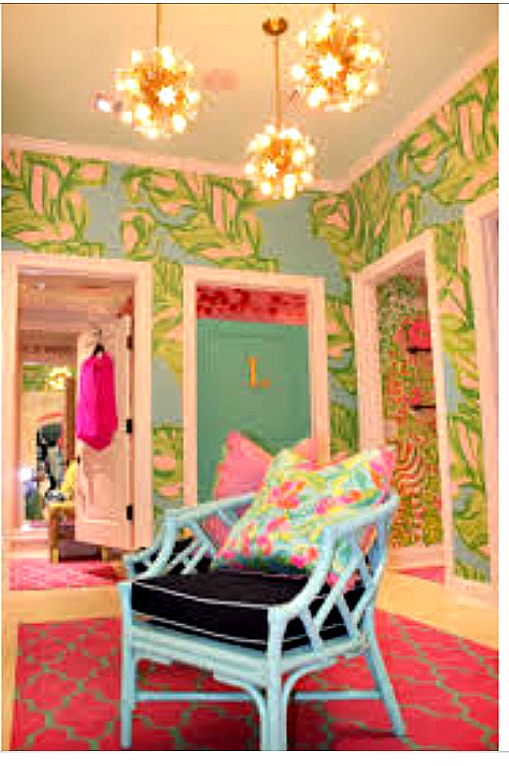 It's funny because the second she showed me the pic, I knew right away that it was the Lilly Pulitzer dressing room because my girls and I also love that fun, brightly colored space in their stores! Here I am modeling one of their summer dresses 🙂
I also just love a girl with a vision and my customer definitely had one! She really wanted those chairs from that dressing room! She scoured the internet and found this pair on Craigslist. I told you…vision! Once she had purchased the chairs, she texted me and I told her to bring them over.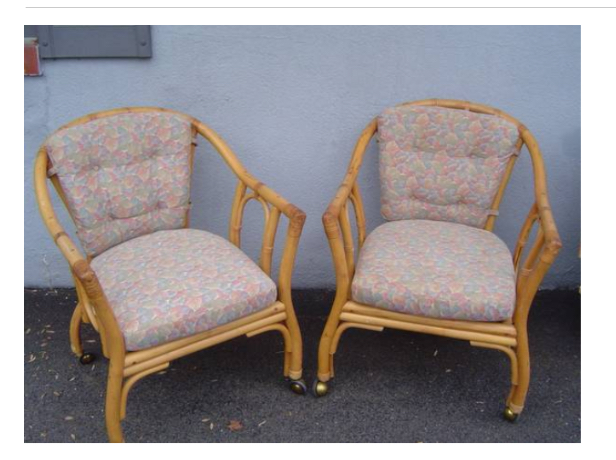 In order to duplicate that bright, bold pop of blue, I went straight to Annie Sloan's Giverny.
Here is a close up of a piece I did in straight up Giverny and you can see how bold the color is (Giverny and Gold Victoria Dresser Before and After).
For the chairs, I added Pure White into the Giverny to recreate that blue from the Lilly Pulitzer store. After some trial and error, I figured out the mix. It was basically one cup of the white with about 2 tbsp of the blue added in and mixed. You can play around with it to make it darker or lighter.
Here is the result! You can see how the color changes in the light from a deeper blue to a lighter hue.
And, here are the chairs back home with their custom made cushions.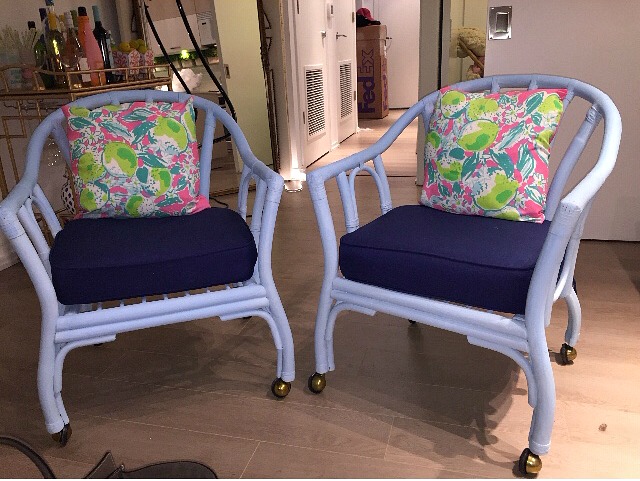 I told you, this project is the perfect example of a girl with a vision!