The vintage farmhouse table is done!  It went from dirty, dark and drab –
To modern farmhouse fab ♥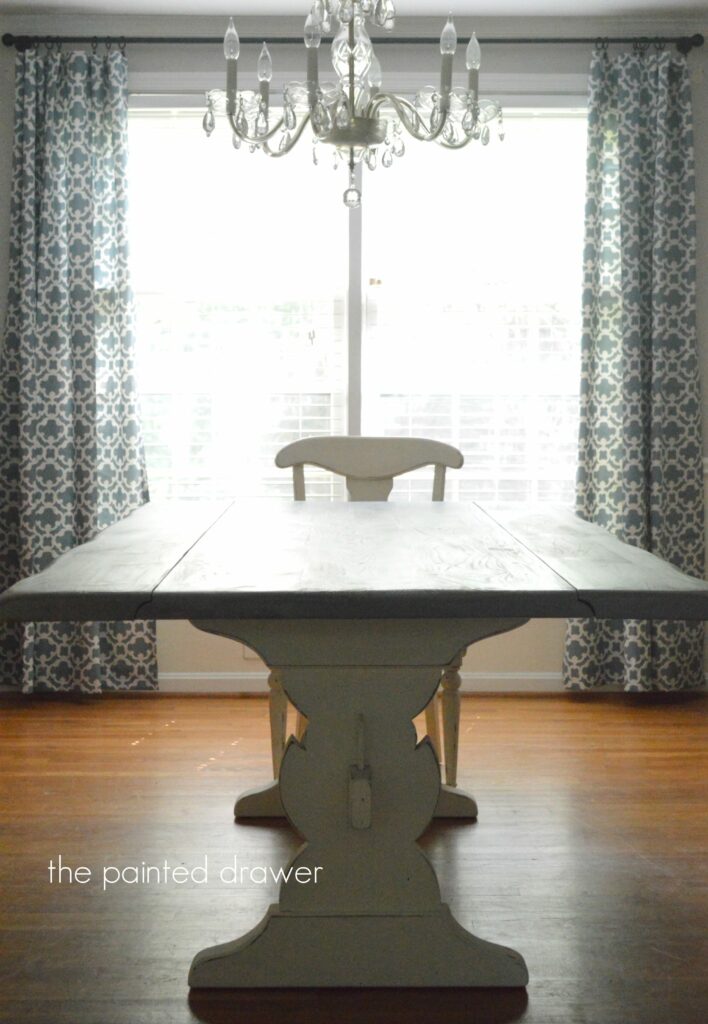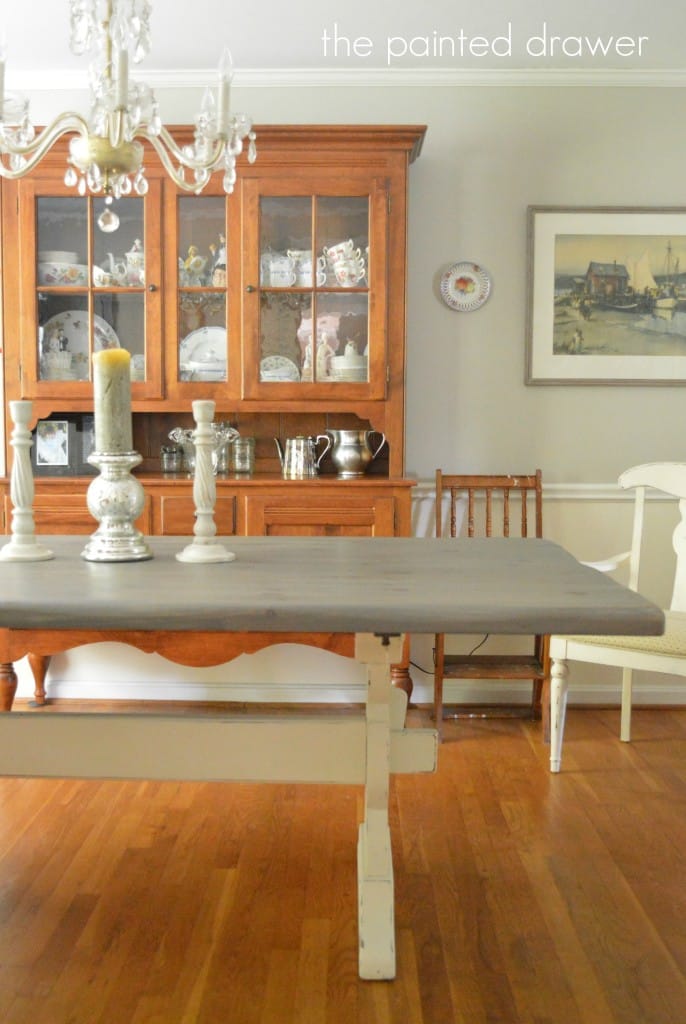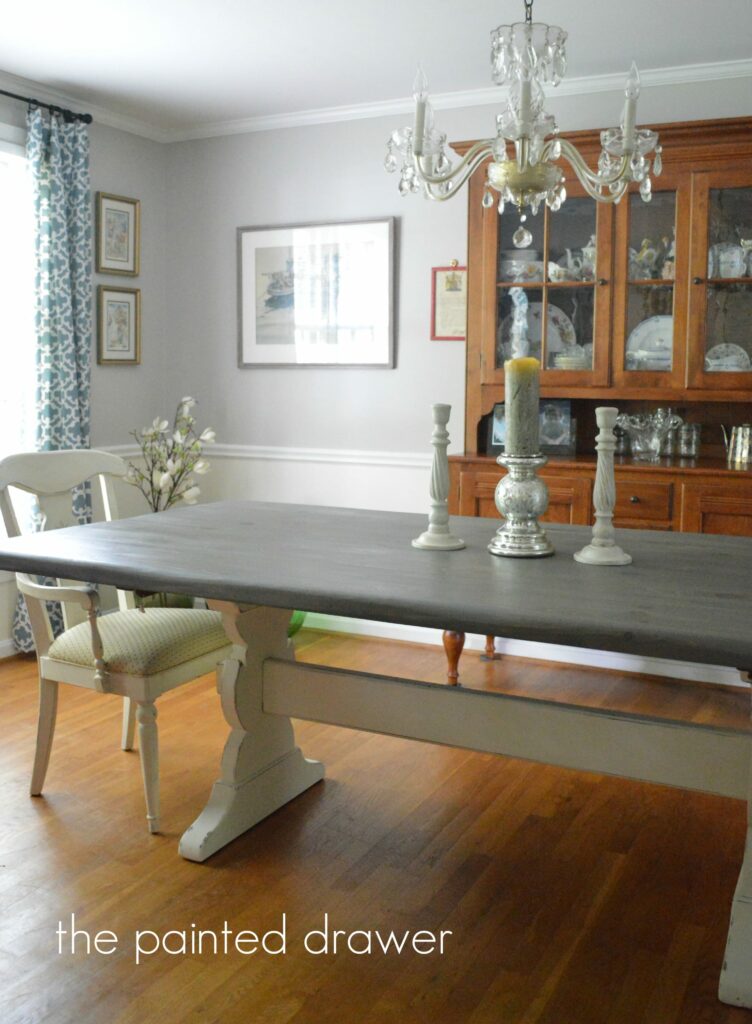 The table's bottom was painted in Annie Sloan's Old White and distressed to show off its lines.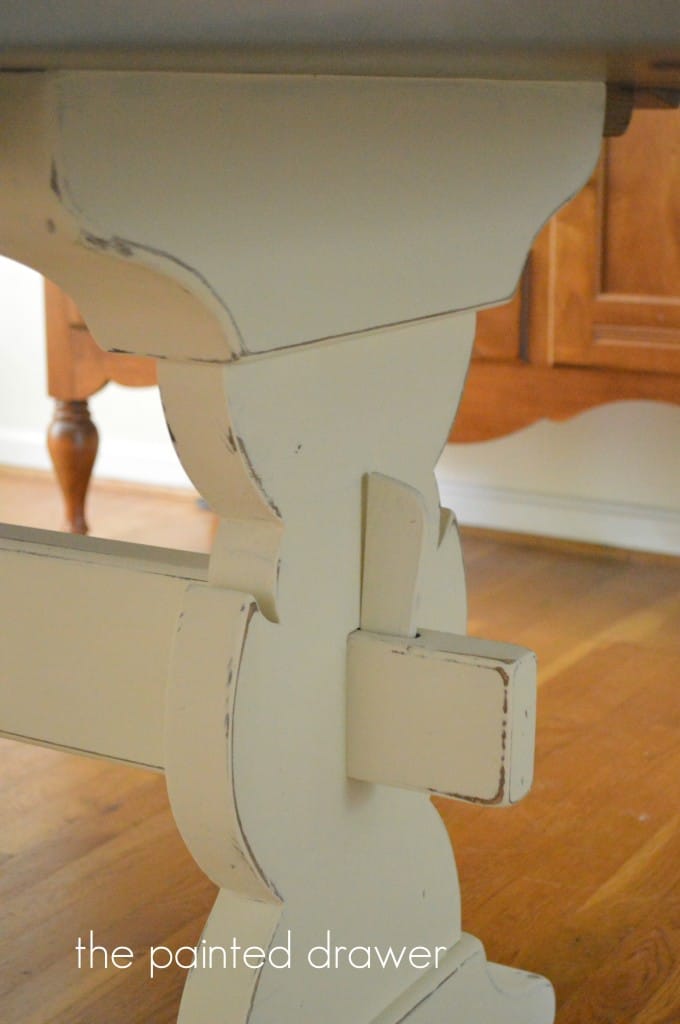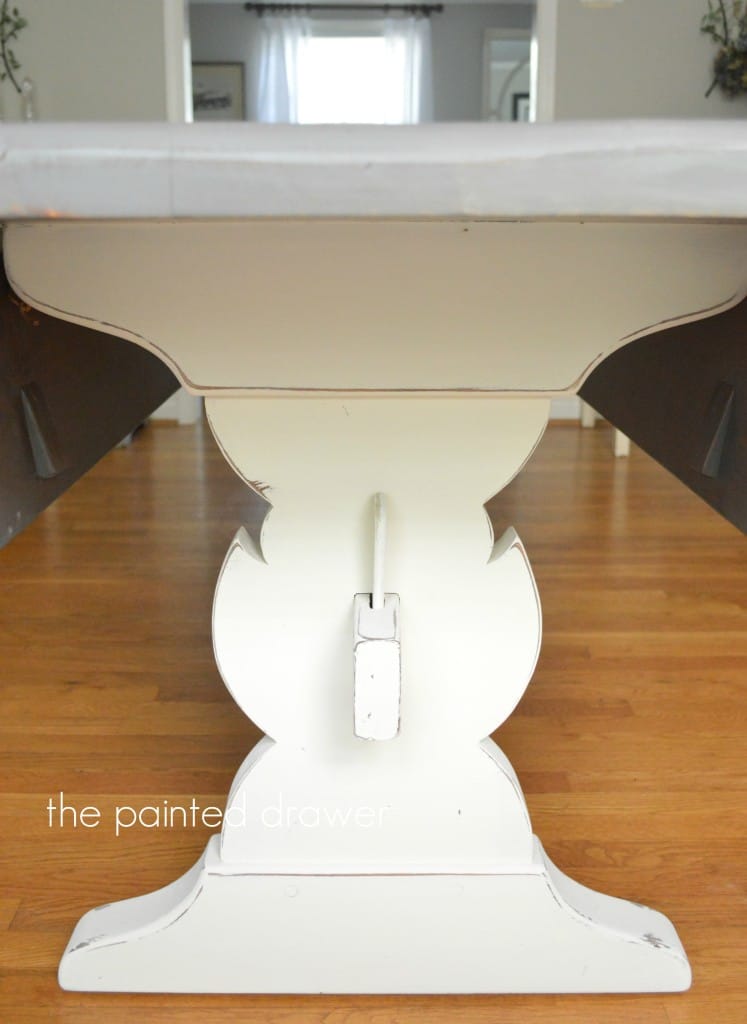 The top was sanded back and stained in a mixture of General Finishes Walnut and Whitewash.  It was sanded again and another coat of stain applied for a super smooth finish.  A final coat of wipe-on poly was added as a sealer.
The lovely grain shows through and it has a driftwood look to it.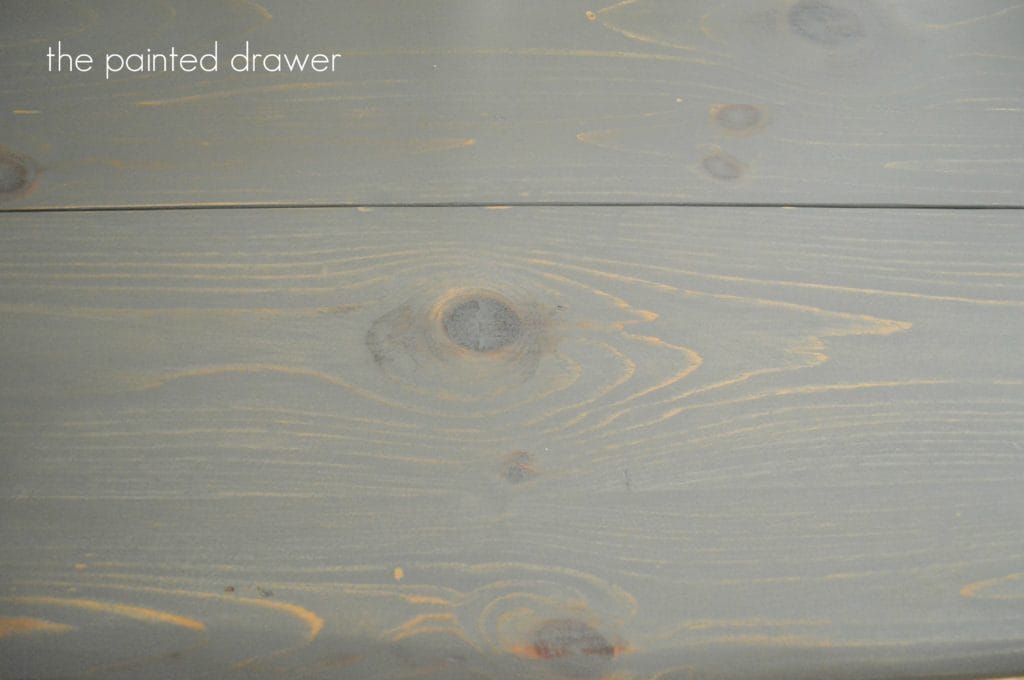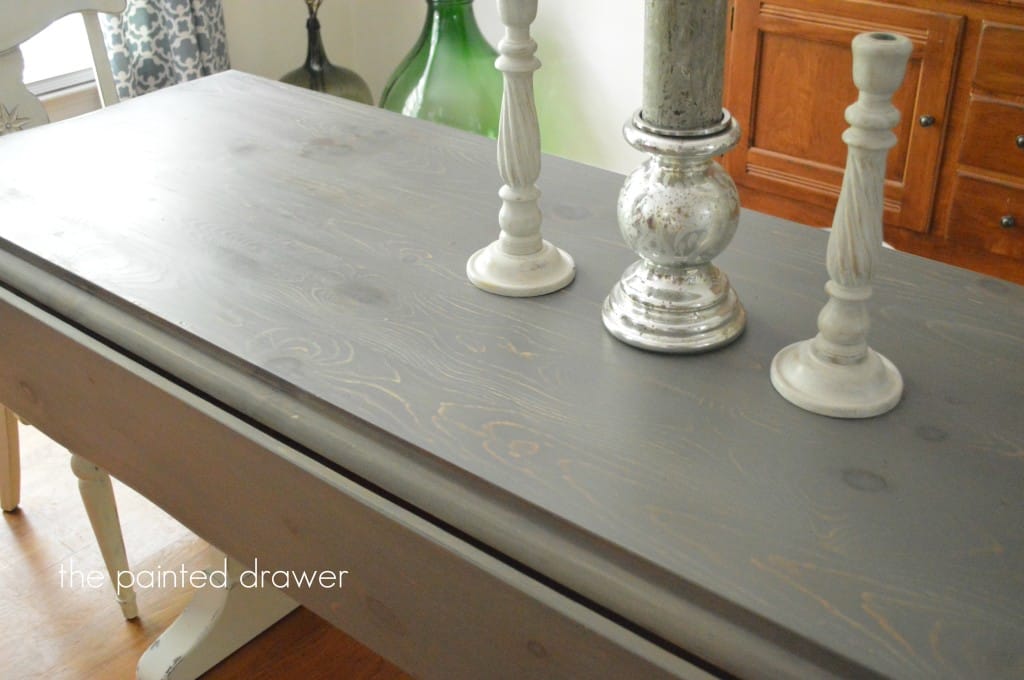 The top is a very thick slab and has been cut with rounded edges – beautiful.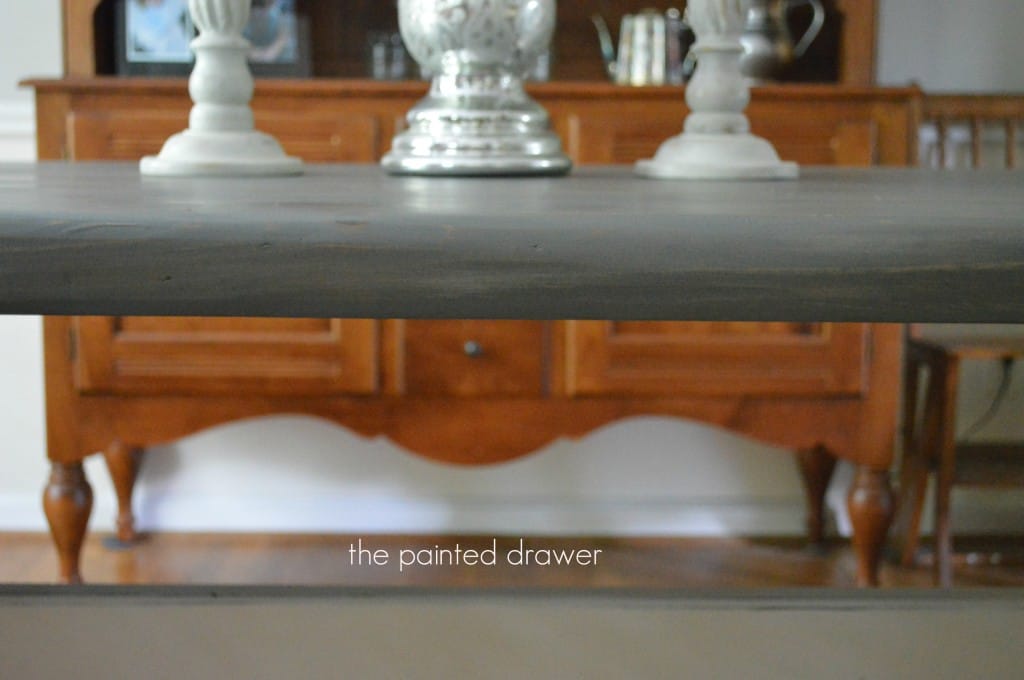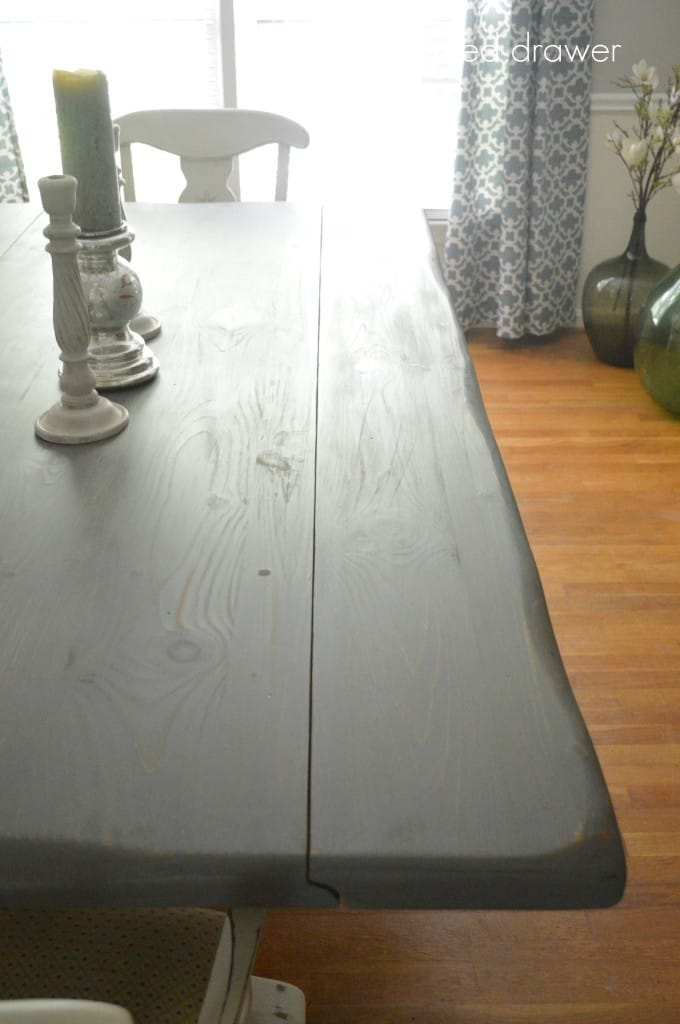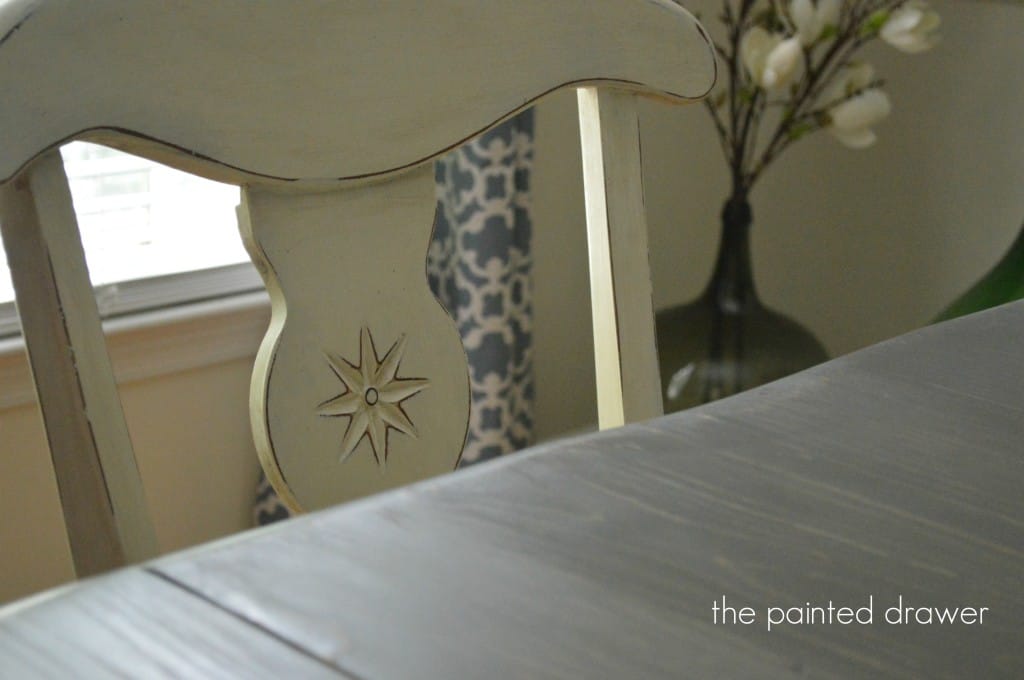 The table is a drop leaf and its two sides easily swing down.  They are held up by slats of wood that are pulled out from under the table.  The slats have their original string attached to use to pull out from underneath.  I kept the original string but anyone can replace it with new, if they so wanted.  I stained underneath the table as well.  When the leaves are down, the bottom is visible and so it really had to be done!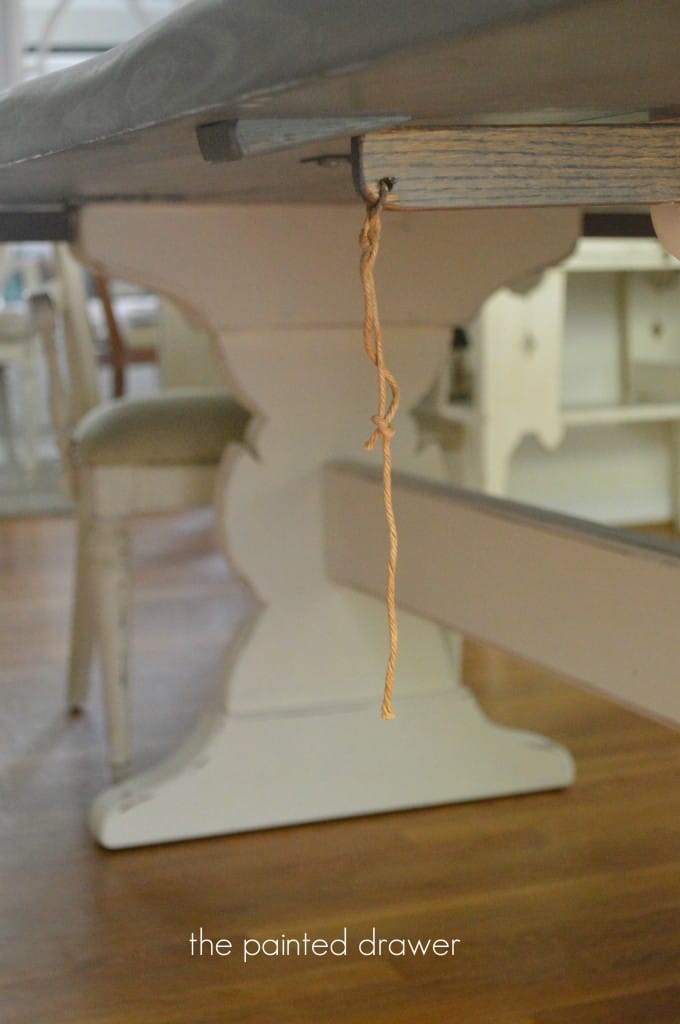 When the leaves are down, the table is quite narrow.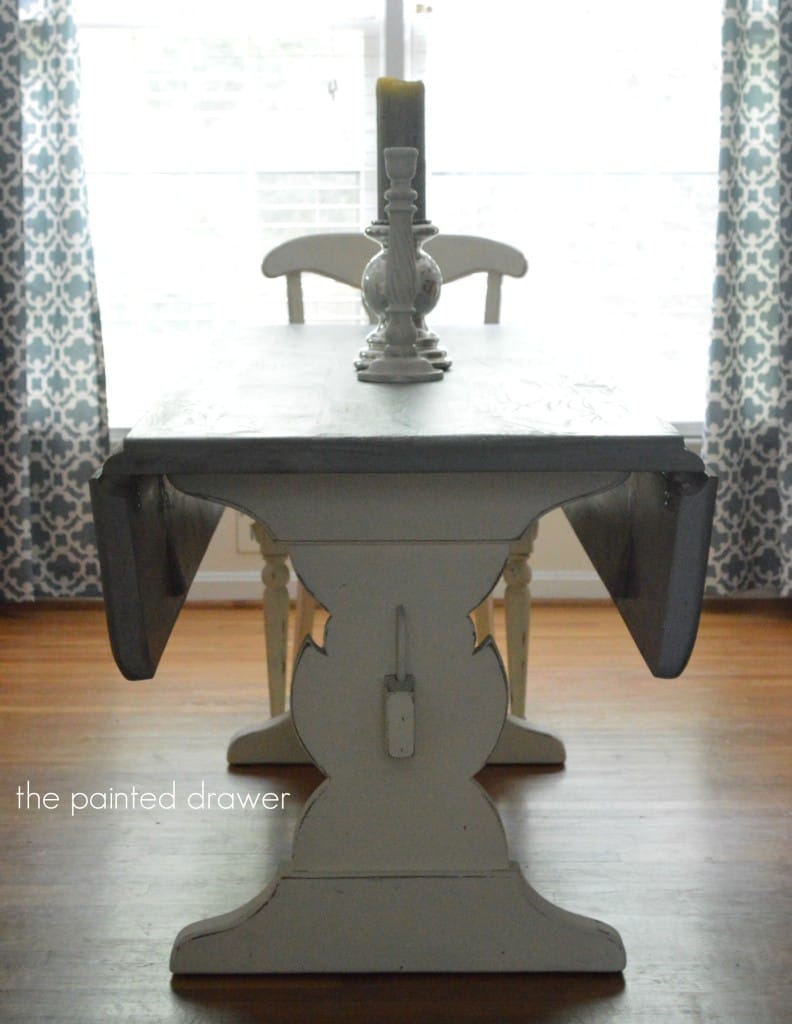 And, when they are up it is a great large size.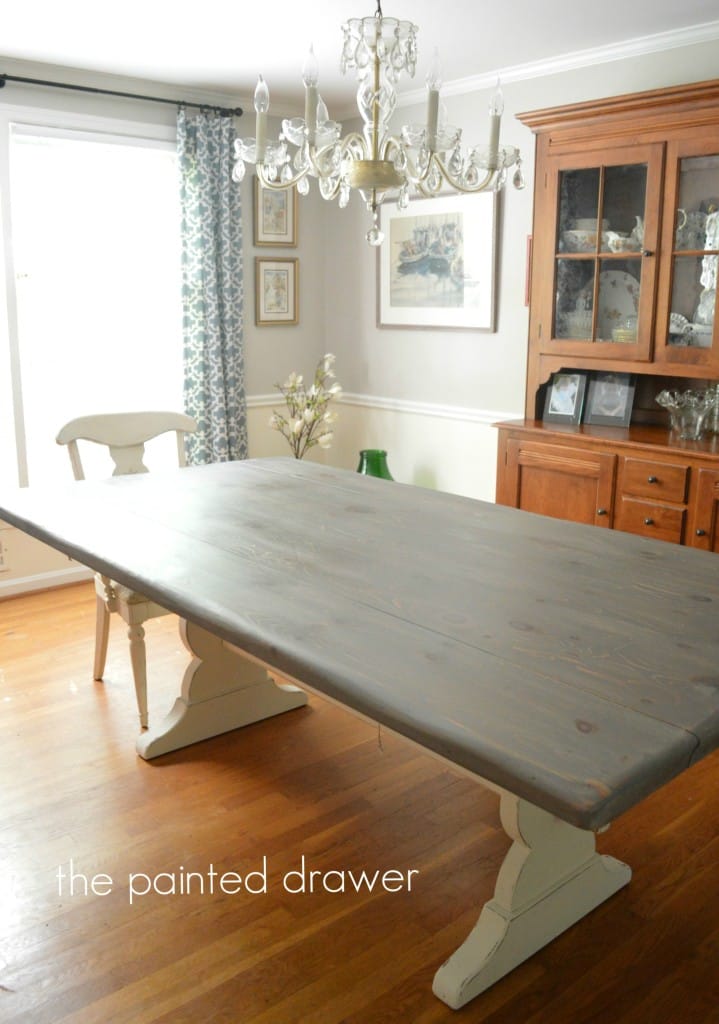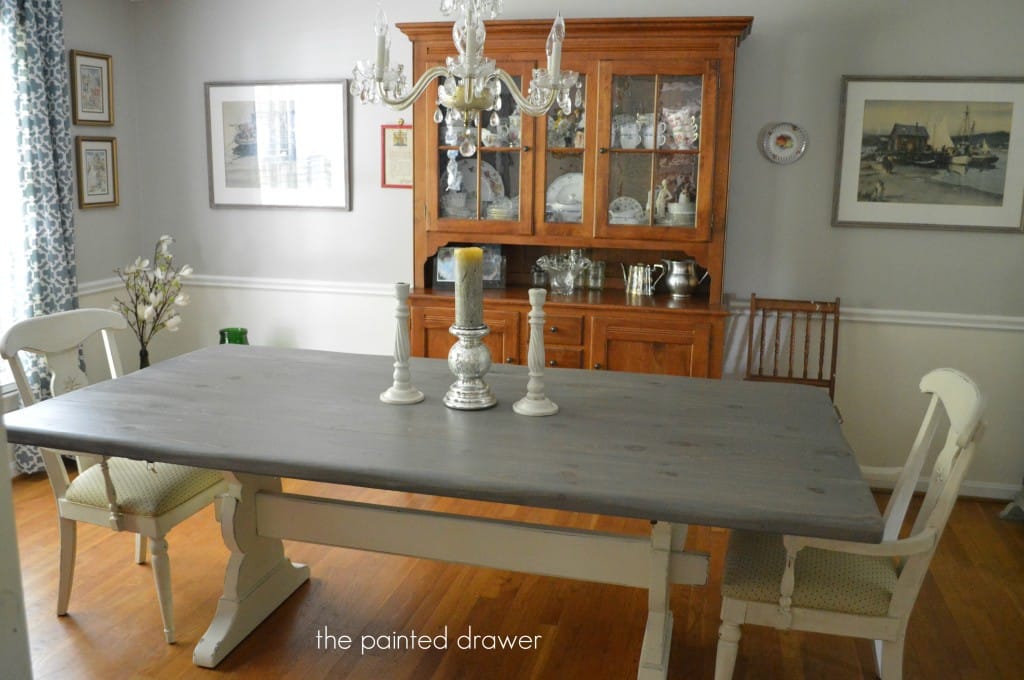 How I adore this table and selling it is difficult!  However, sell I must!  The farmhouse table is now listed (sniff, sniff :))