Today, I was able to finish the lovely French Linen and Gold chest of drawers!  This was my favorite find that I shared on Monday.  It's a vintage Davis Cabinet Company chest of drawers that was in pretty poor shape and had temporarily lost its feet.  Poor dear.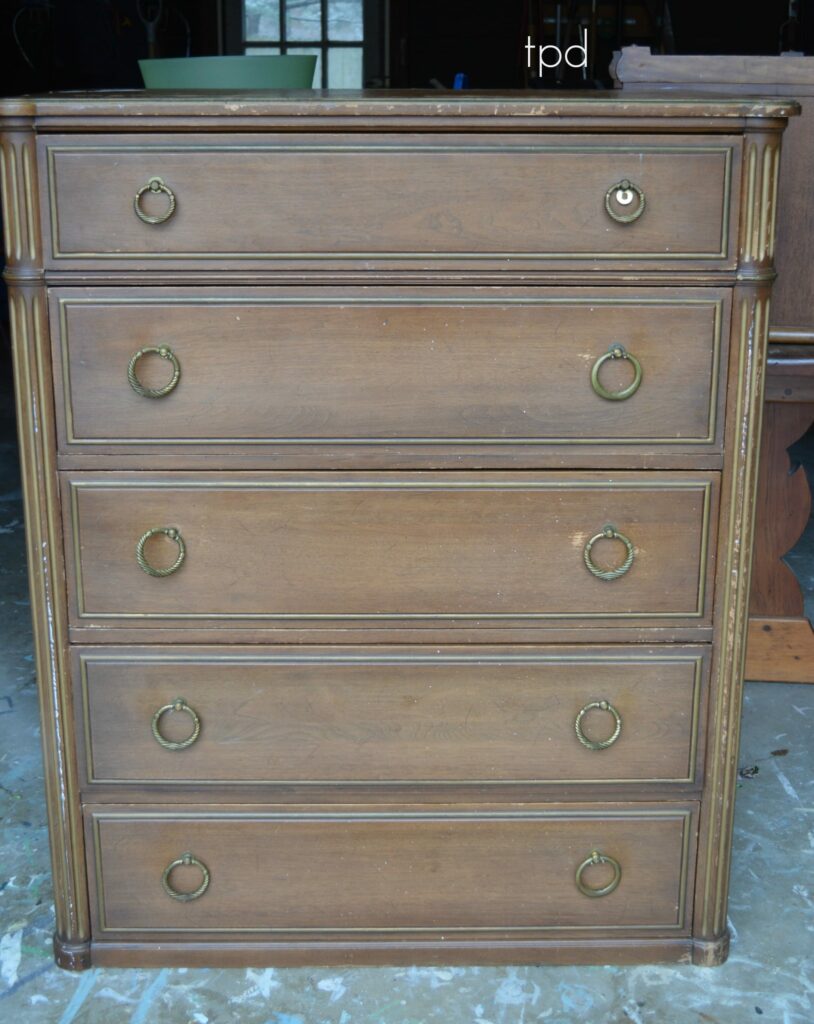 After fixing the feet and shoring up the whole piece with wood filler, glue and sandpaper, I used French Linen with gold highlights to transform this chest into a beauty.  I believe it looks straight out of an old French chateau.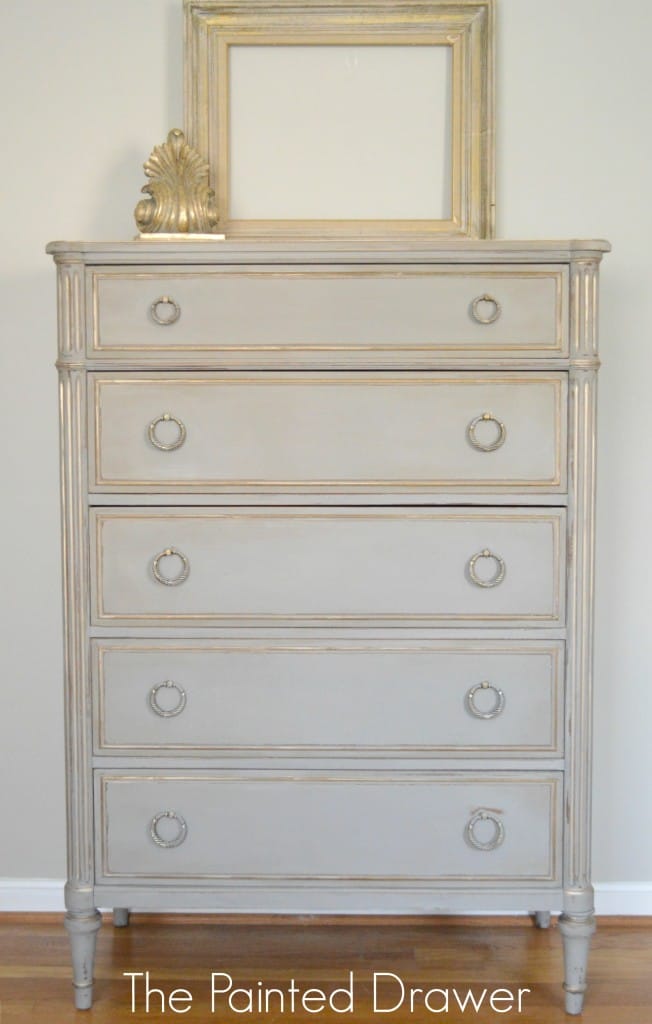 The piece was distressed back to show off its details.  The fluting along the sides is perfect with touches of gold, as are the drawers.  The original pulls tied in nicely with the look.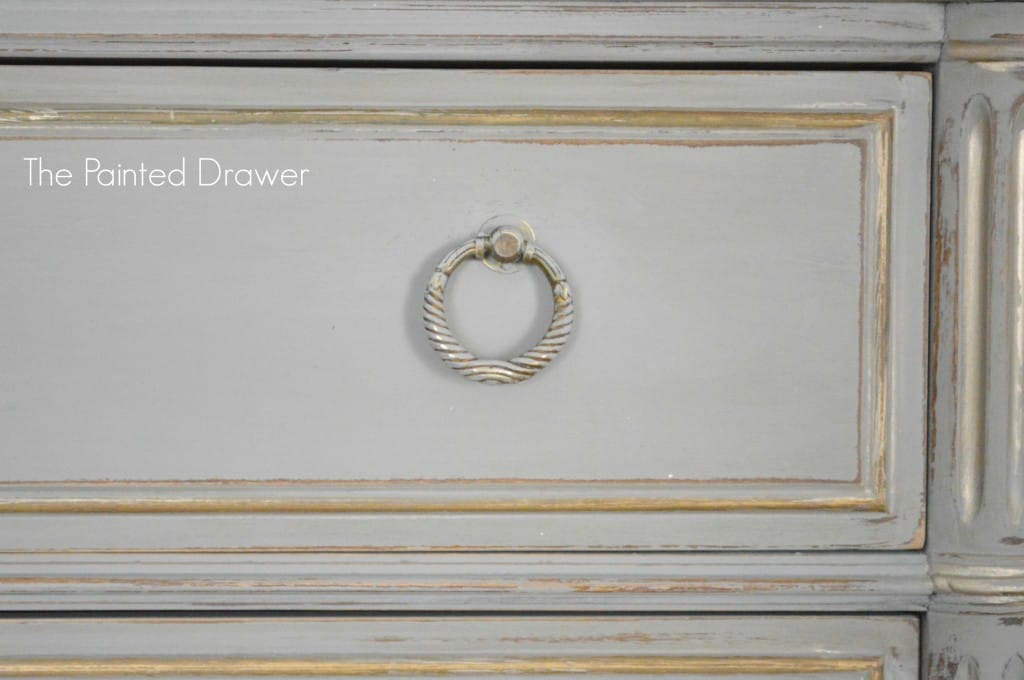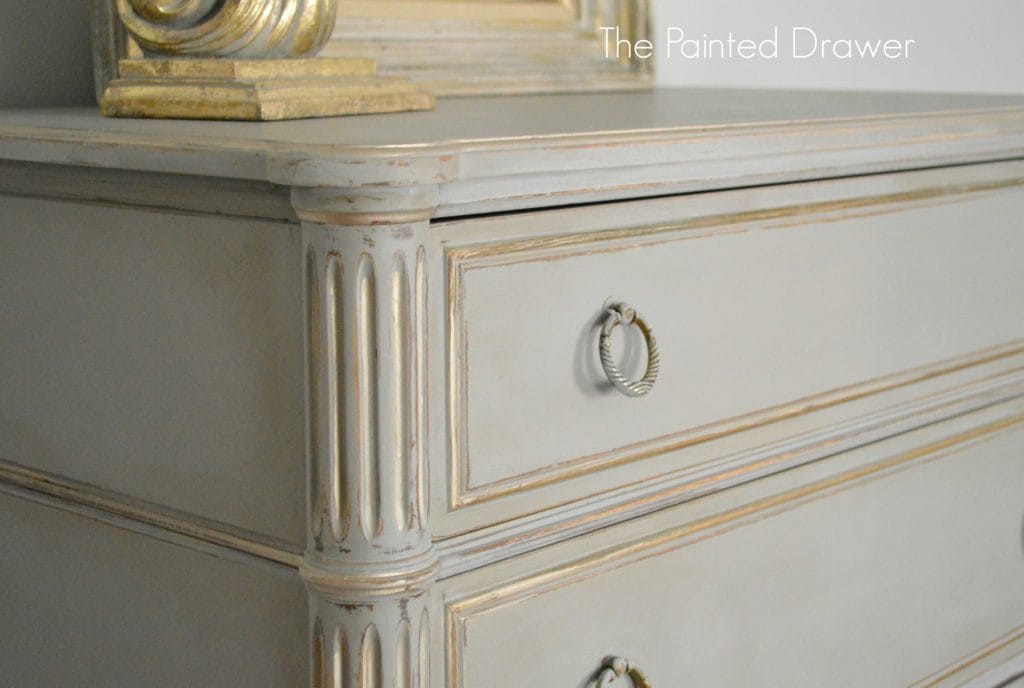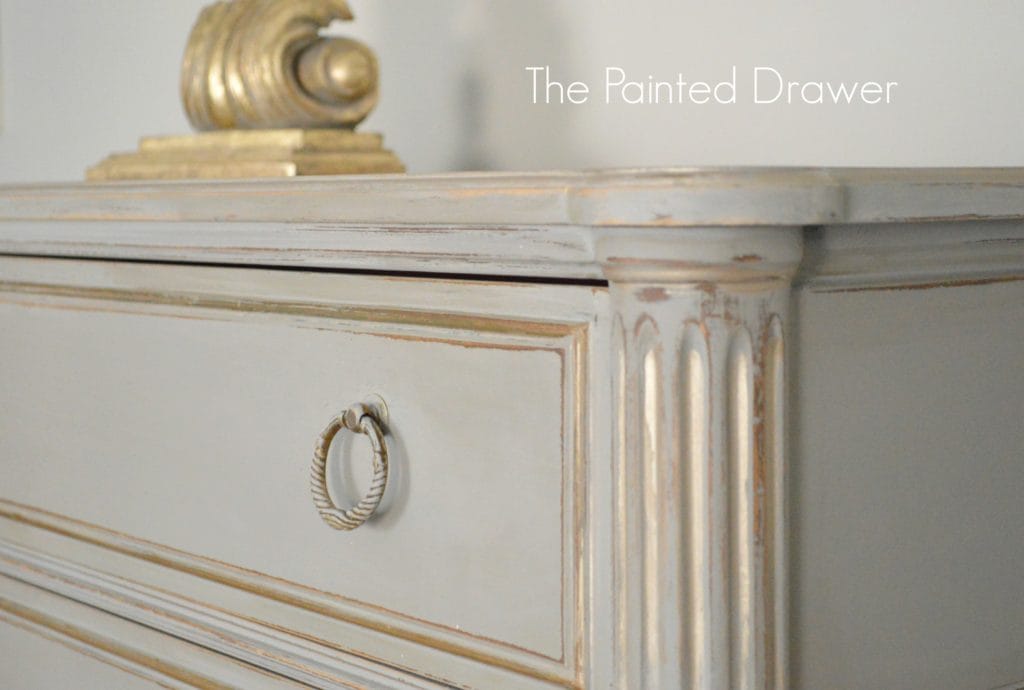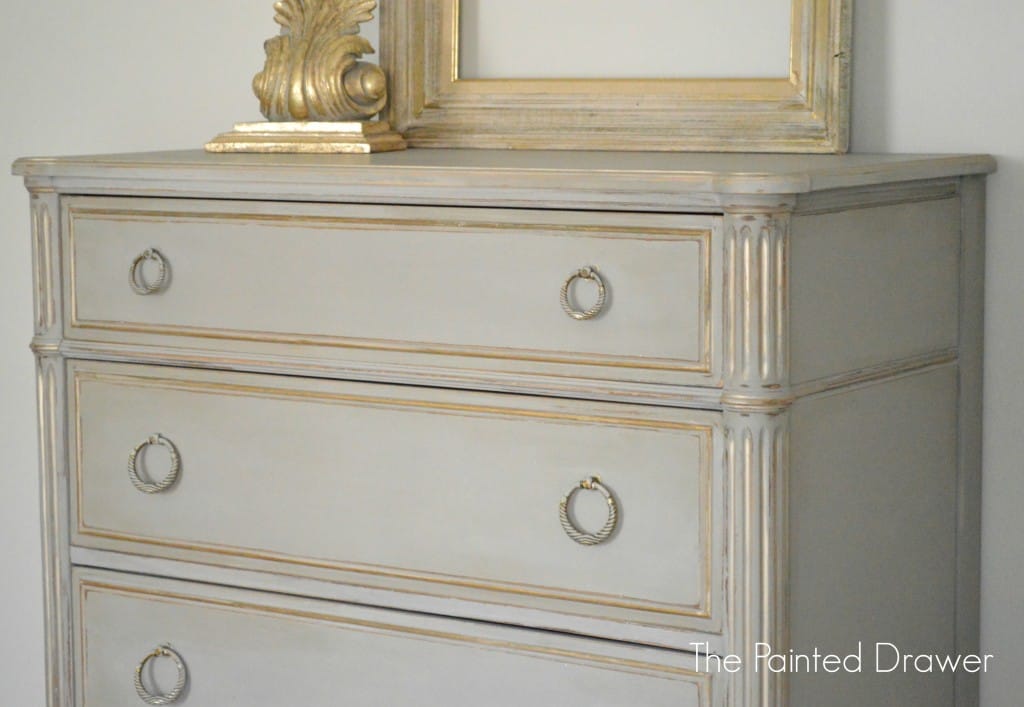 I used both clear and dark waxes on this piece to give it depth of color and a beautiful, aged look.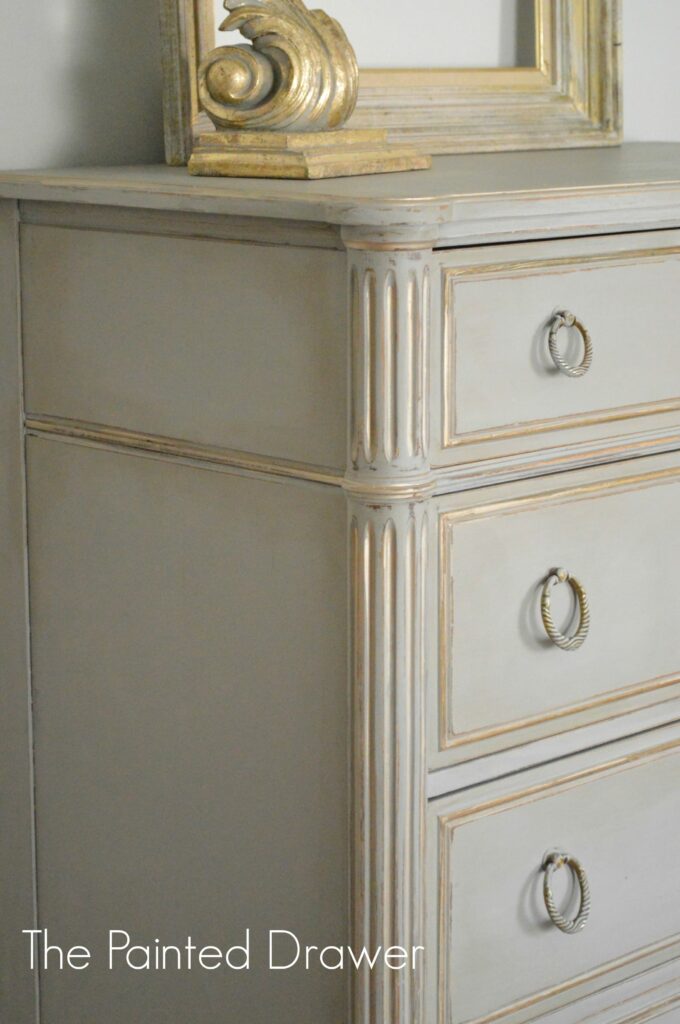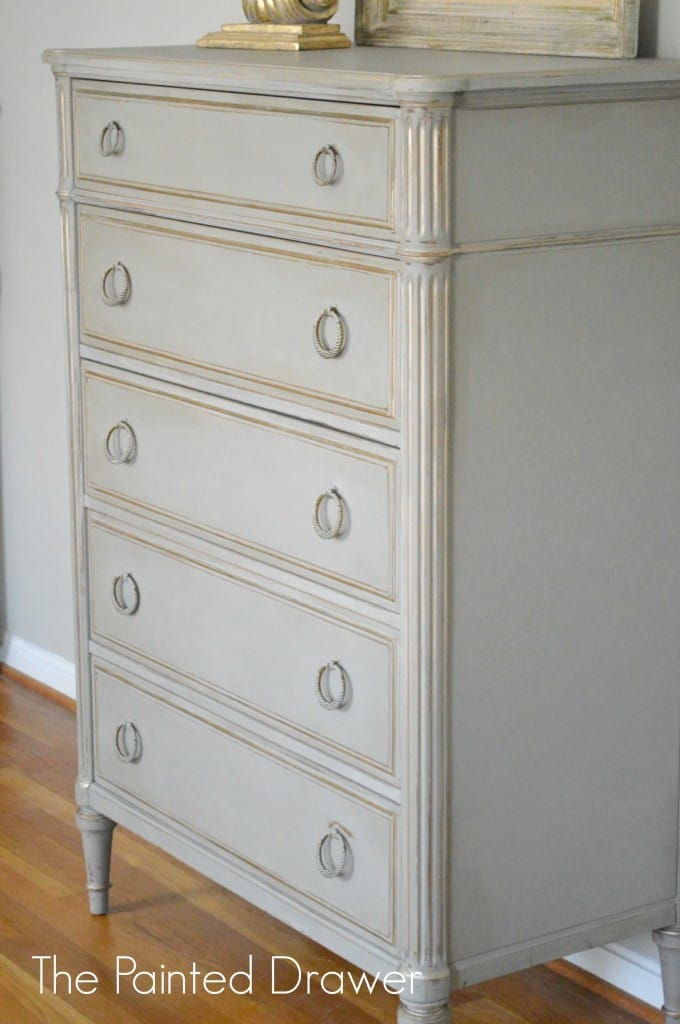 On Sunday, this lovely chest of drawers will be on its way to a new home.  This find was truly a diamond in the rough!