All week I have shared my top ten from 2015!
We finally have arrived!
Drum roll, please…
Number One for 2015
This is such a beautiful, unusual and gorgeous piece.  I knew when I first saw it that it would be spectacular.  I fell in love with the shell top and the sweet painted details on the drawers.  It had an original greenish stain on it and someone had drilled a hole in its back (likely for a tv cable).  I shored it up and filled in the hole prior to painting.
Using the original green finish as the base color, I went to town!
For the outside and base, I used washes of Annie Sloan's Aubusson, Florence and Provence.  I then sanded back to reveal the lovely painted details on the drawers.  The washes allowed the original beautiful painted details to pop through.
For the interior, I applied a first coat of Aubusson.  I then added a coat of Florence and back to another coat of Aubusson.  It was lightly sanded for a smooth finish.  This gave the interior a subtle, deeper hue than the outside.
I even had fun waxing this piece (not typical)!  It was waxed in Annie Sloan clear wax and after it cured, I added Provence into the clear wax and applied it over sections.  The was the first time I have added color to the wax and I loved the result.  I also added touches of gold using Martha Stewart Antique Gold decorative paint.  This was a piece that I was really proud of 🙂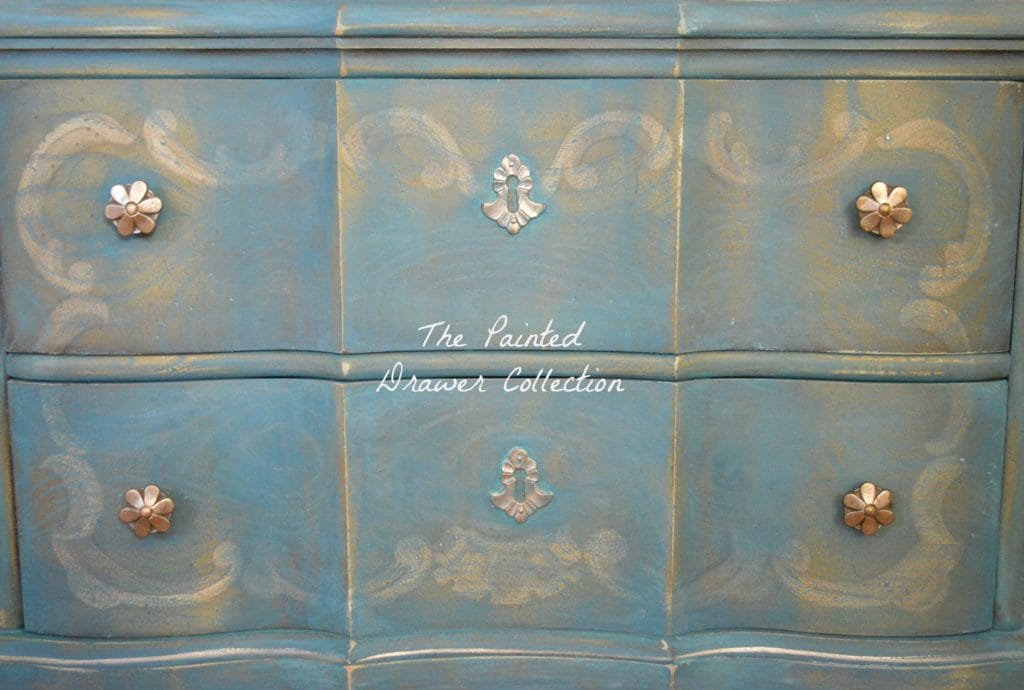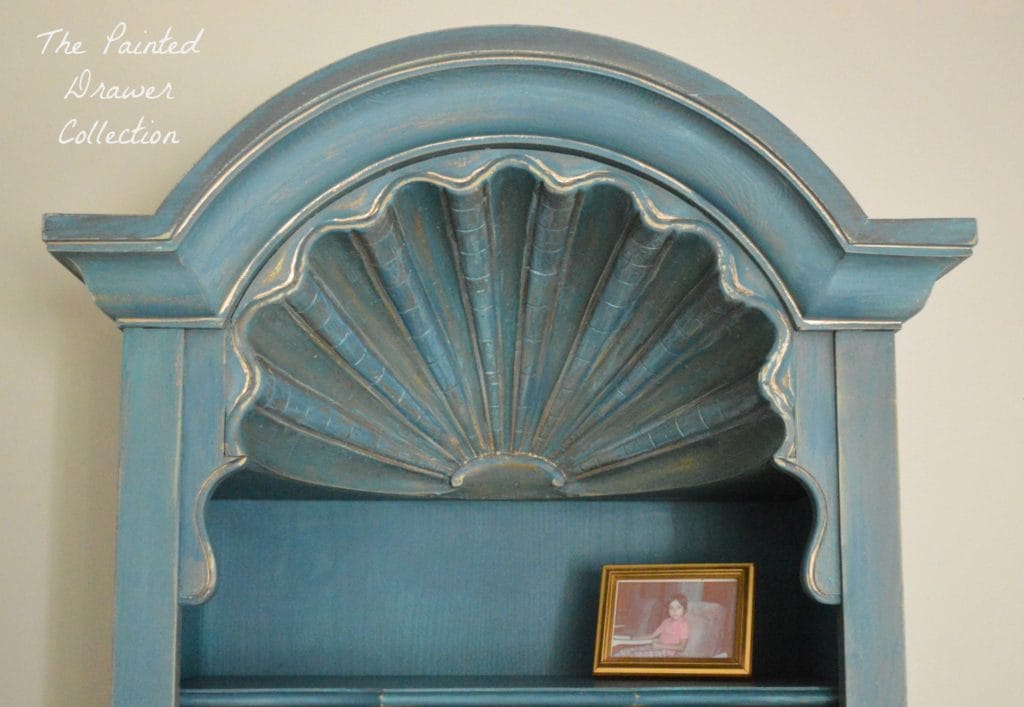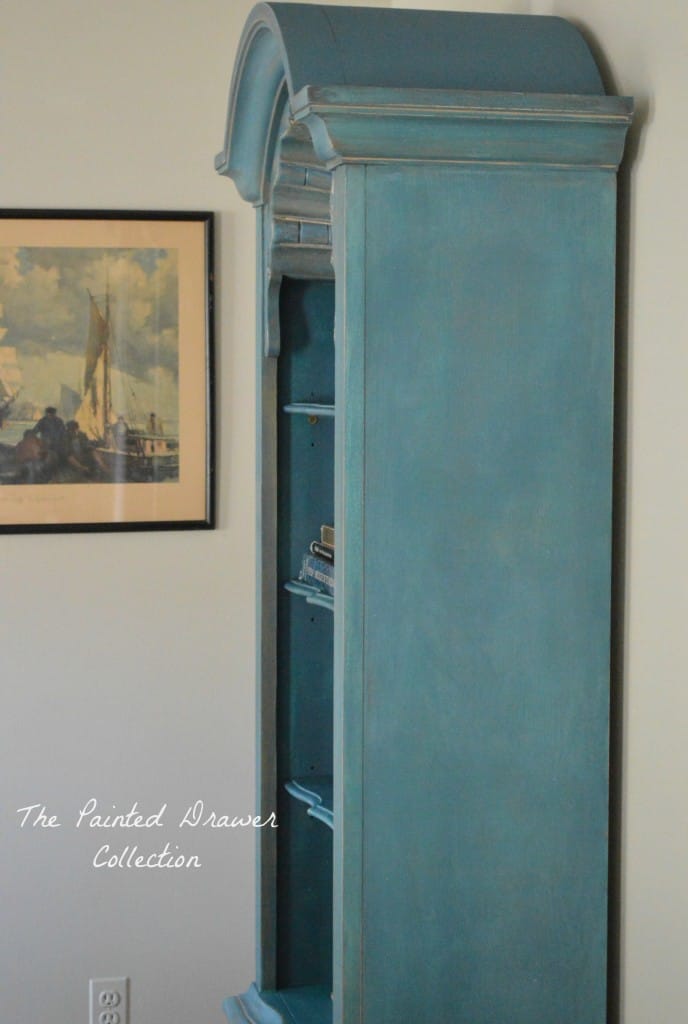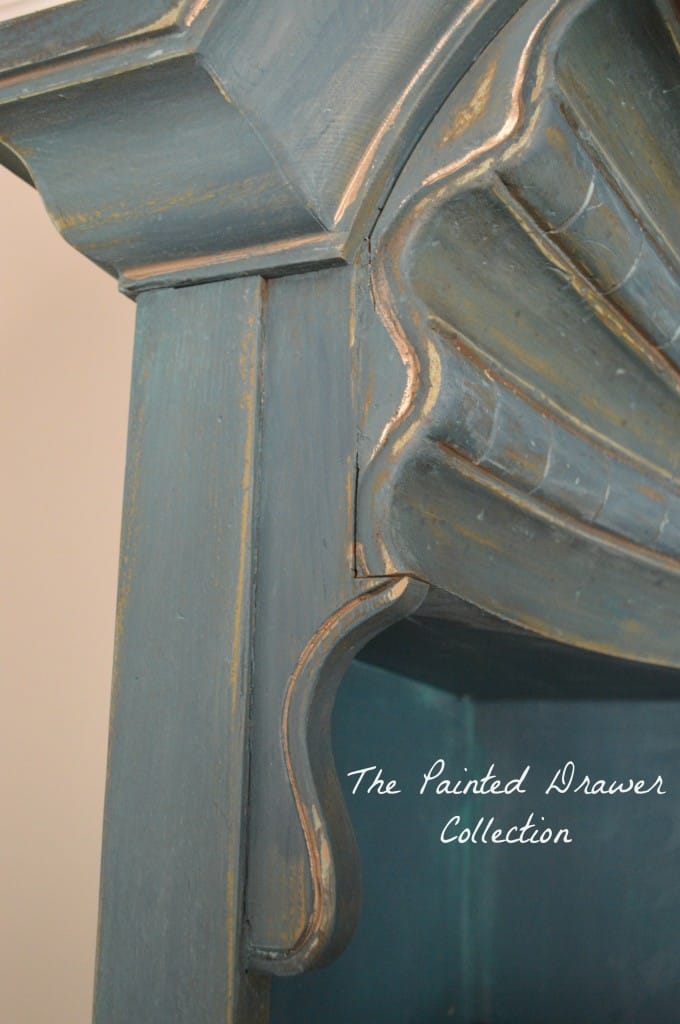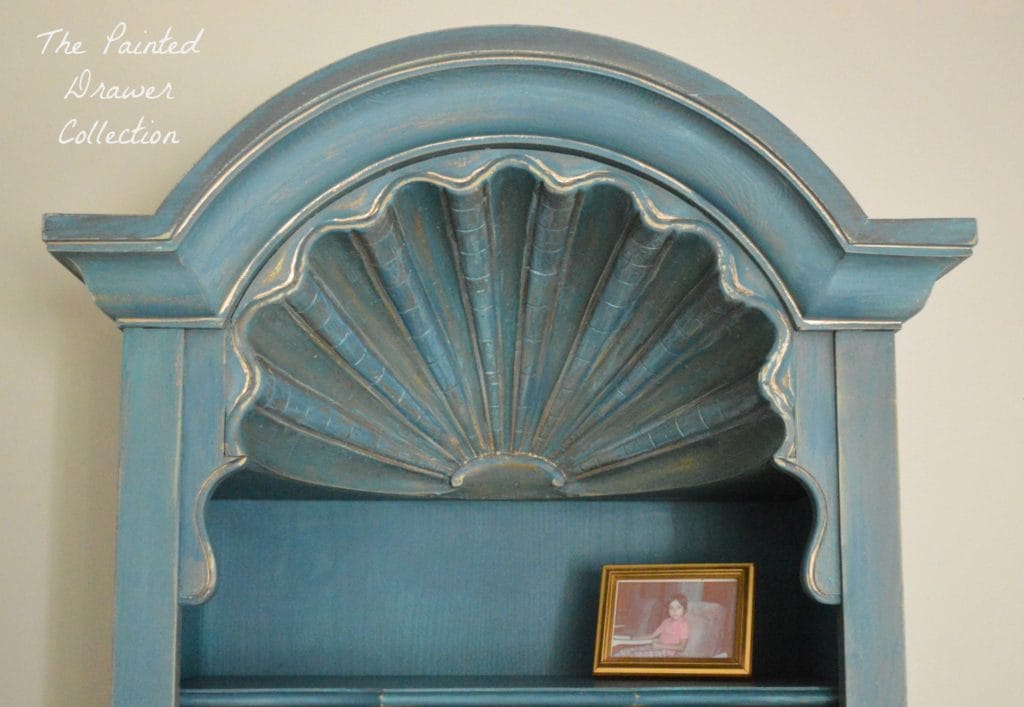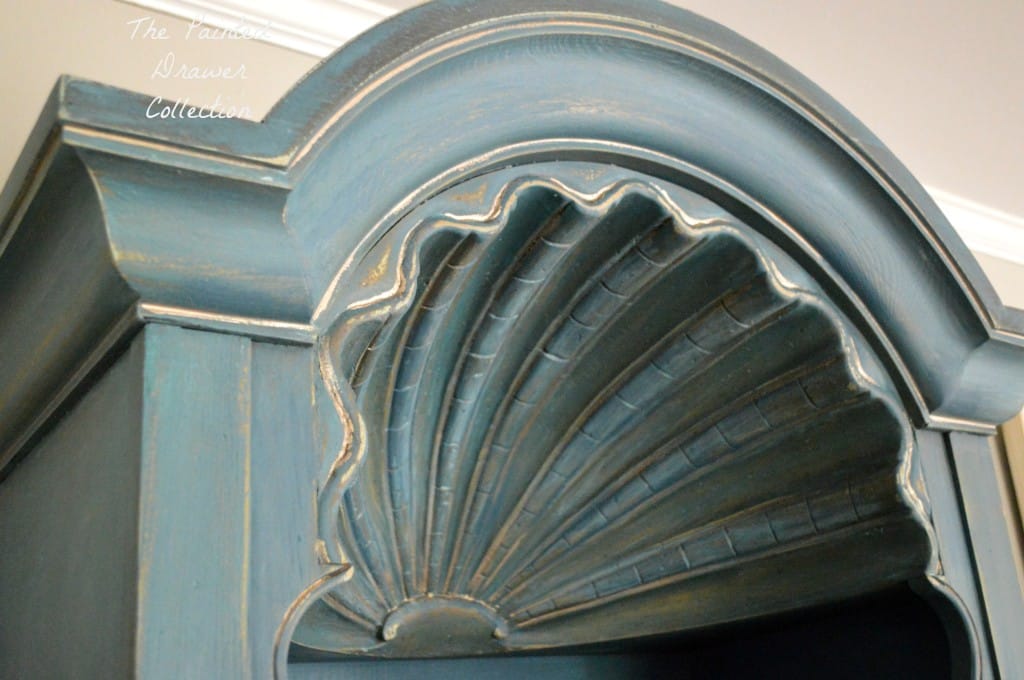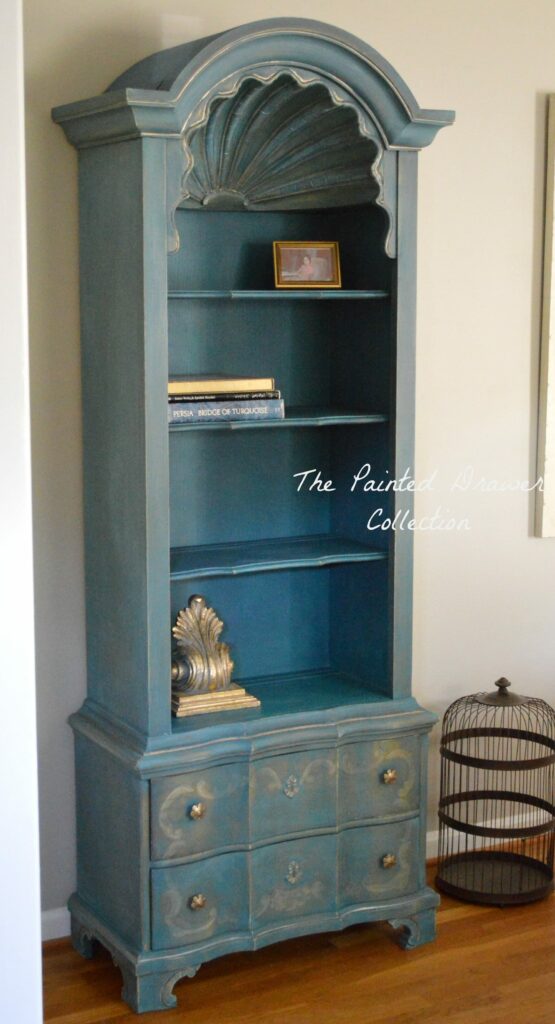 What a fantastic year it has been!
I hope you have a wonderful New Years Eve and wish you all the best for 2016!