I shared the "before" pic of Laura's china cabinet a few weeks ago (click here) and you can see it again below.  It was a traditional, dark cherry finish and Laura wanted to brighten it up.  She also wanted it to coordinate better with her new dining table and chairs.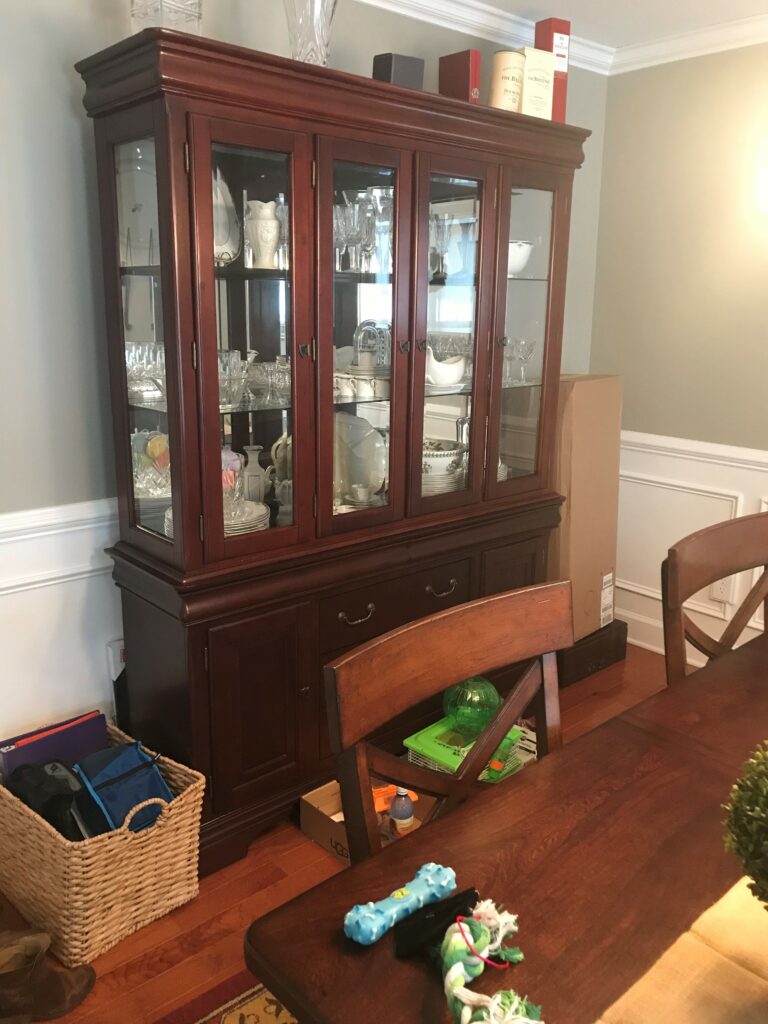 Using Annie Sloan Old Ochre, it went from cherry red to creamy white! I shared the bottom of the cabinet last week (click here) and today I am sharing the top.  I wasn't able to lift the top piece on top of the bottom (not being of herculean strength) in order to get photos of the piece put together, but I think you can tell how pretty it is!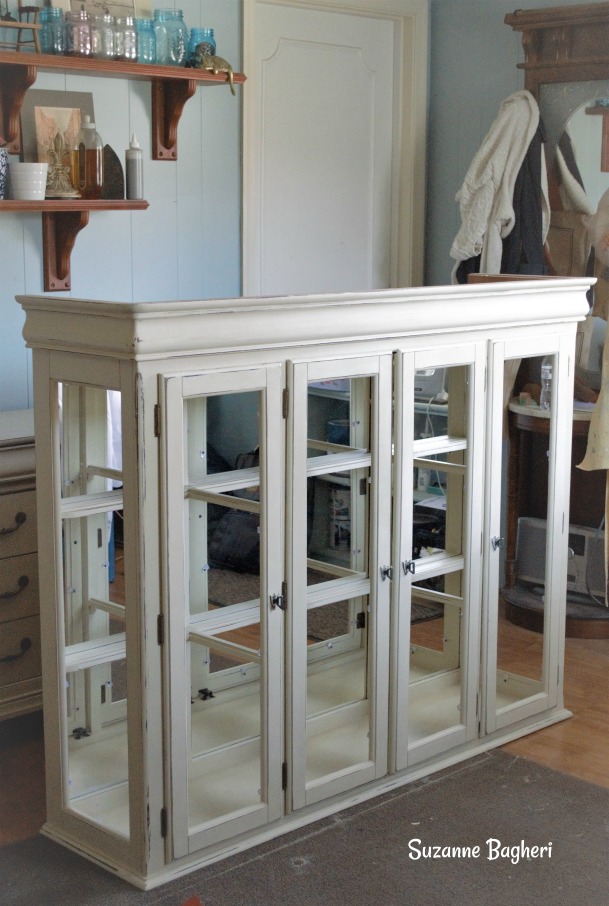 This china cabinet took three coats of Old Ochre chalk paint to cover.  It was then sanded to a super smooth finish with 220 grit sandpaper and waxed in Annie Sloan clear wax.  The details were lightly distressed and the original hardware (including the hinges and interior hardware) were removed prior to painting and replaced after the piece was finished.  I love the dark hardware against the white.  So pretty!
This was a huge project that required a lot of prep work and a steady hand around all of the trim and back mirror.  What a difference! I'm so glad that Laura is thrilled with the result!