---
They're done!  I did have fun with these.  If you are interested in seeing the progression, you can click above on Video Tutorials and find the "Florence Tables" series.  I have one more video to edit on the finishing touches and will publish it soon.  If you are interested in all of my paint and DIY tutorials, you can click HERE to subscribe to my YouTube channel!
If you remember, these little tables were my Favorite Find Monday…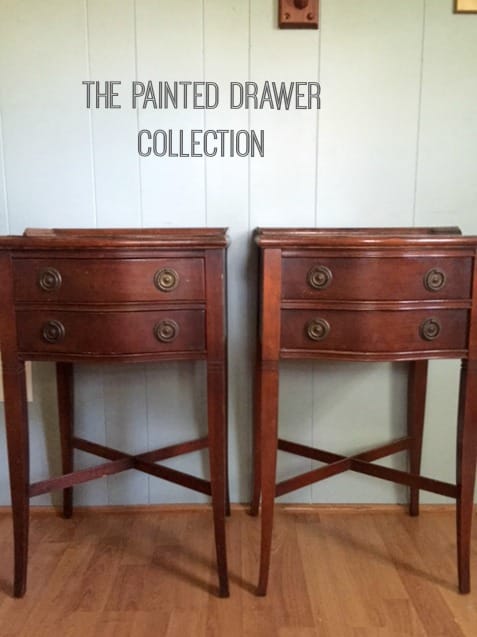 First, I removed the old veneer.  Typically I use wood filler to fill in the missing pieces but in this case, the veneer had separated from the tops and it had to all come off.  I used a screw driver to dig in underneath it and popped it off piece by piece.  The little edges/molding that run along the tops were attached to the veneer and they came off too.  I carefully removed the old veneer from the bottoms of the molding and painted them separately. I used wood glue to re-adhere them at the end of the project.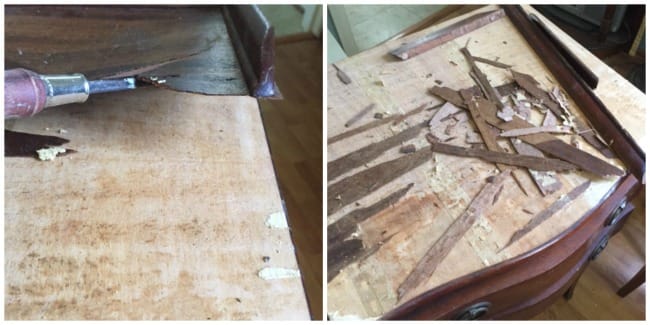 Then one coat of Florence was applied, a wash of Provence, another coat of Florence and a final topcoat of Aubusson.  I used clear and dark waxes to seal the tables.  I also applied Cire a Dorer gilding wax onto bits of the old hardware to add a little glam.  So pretty!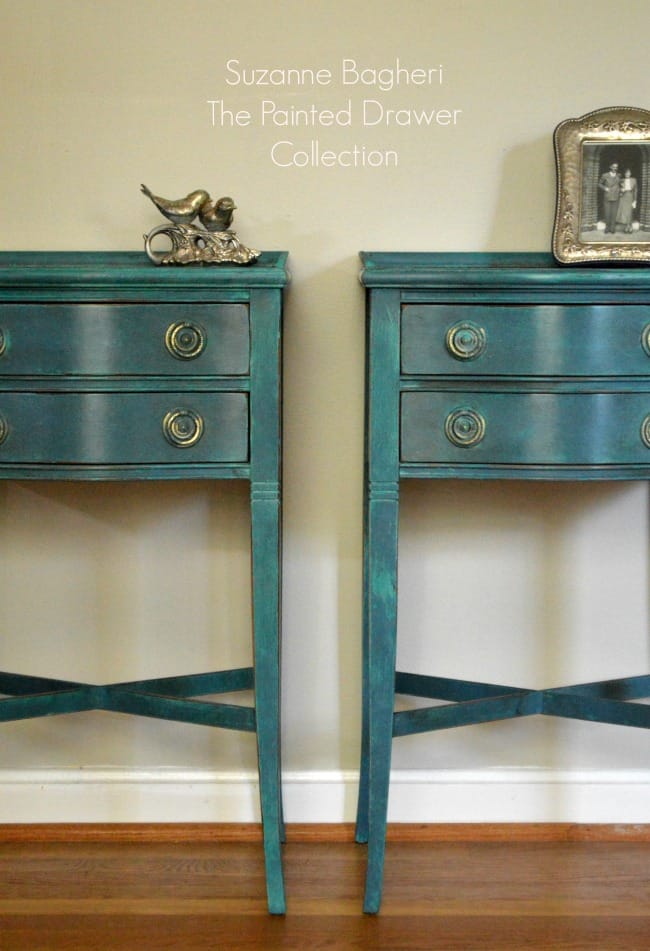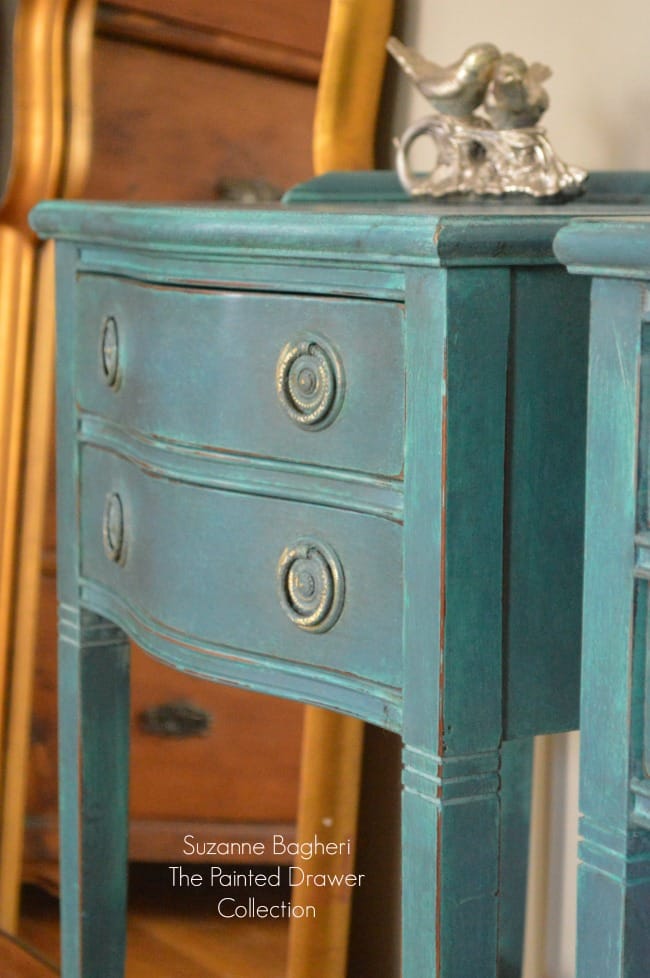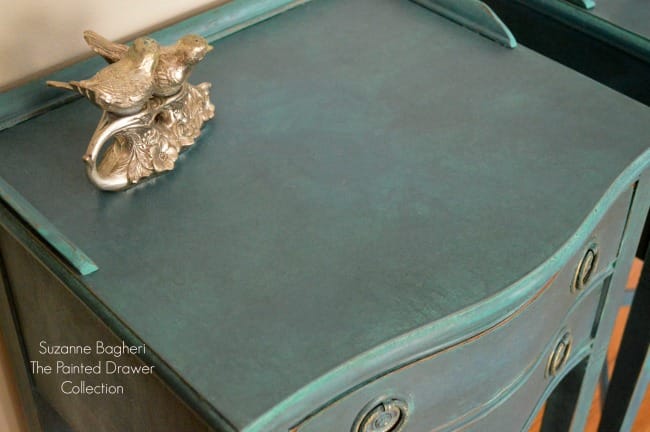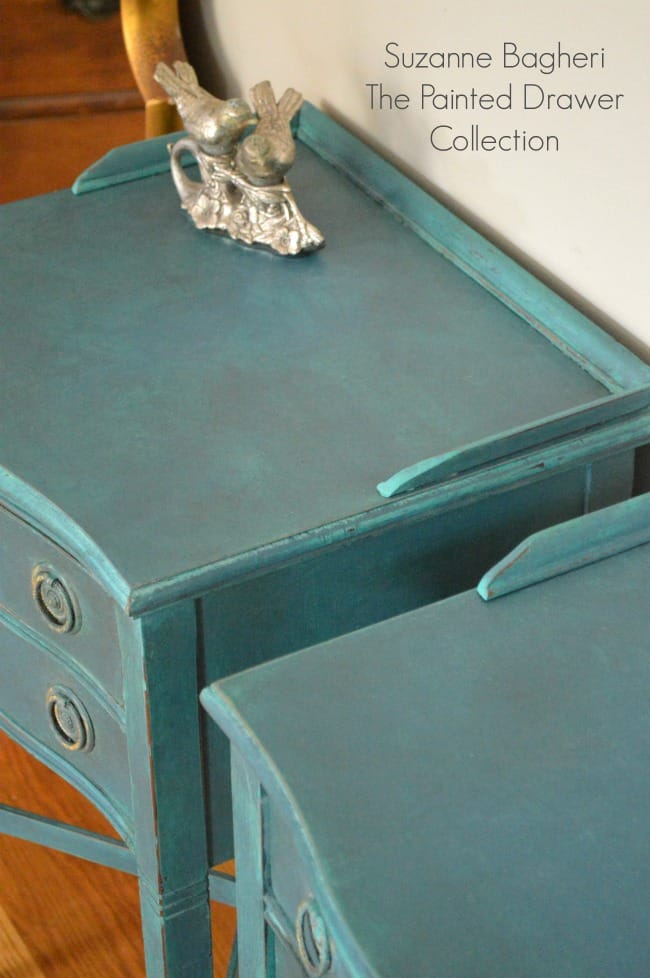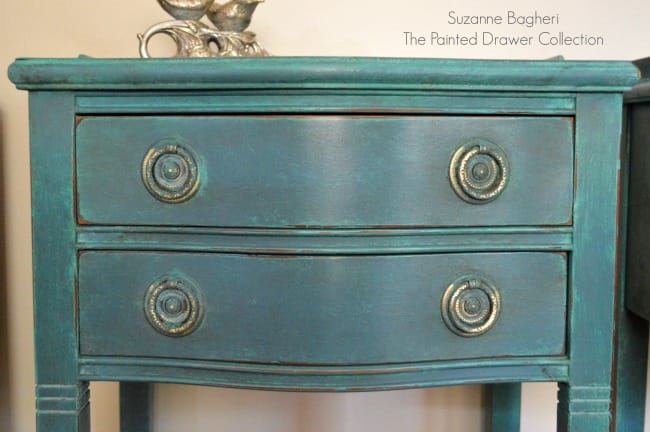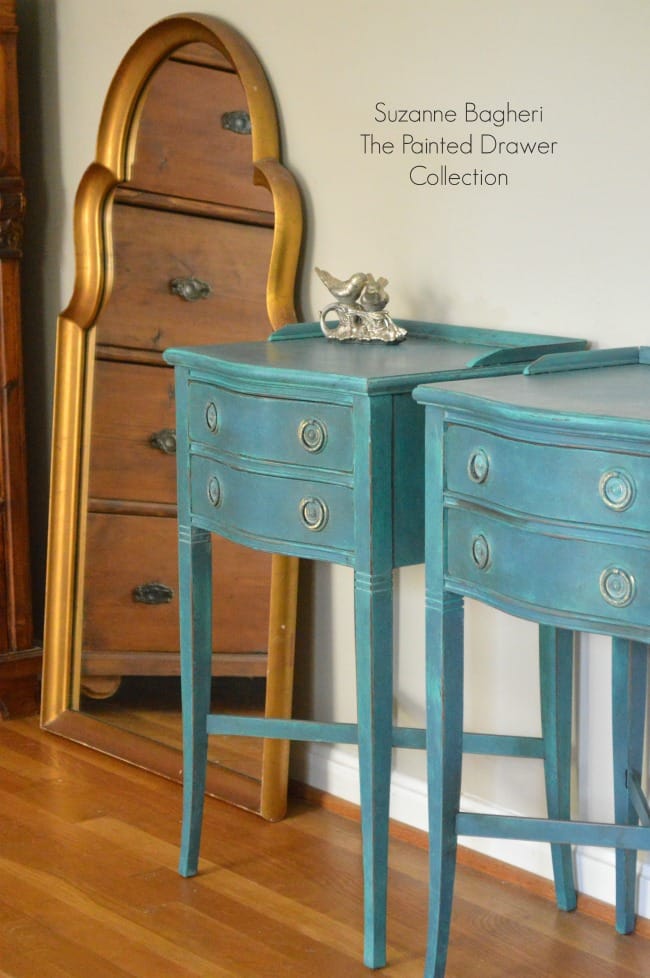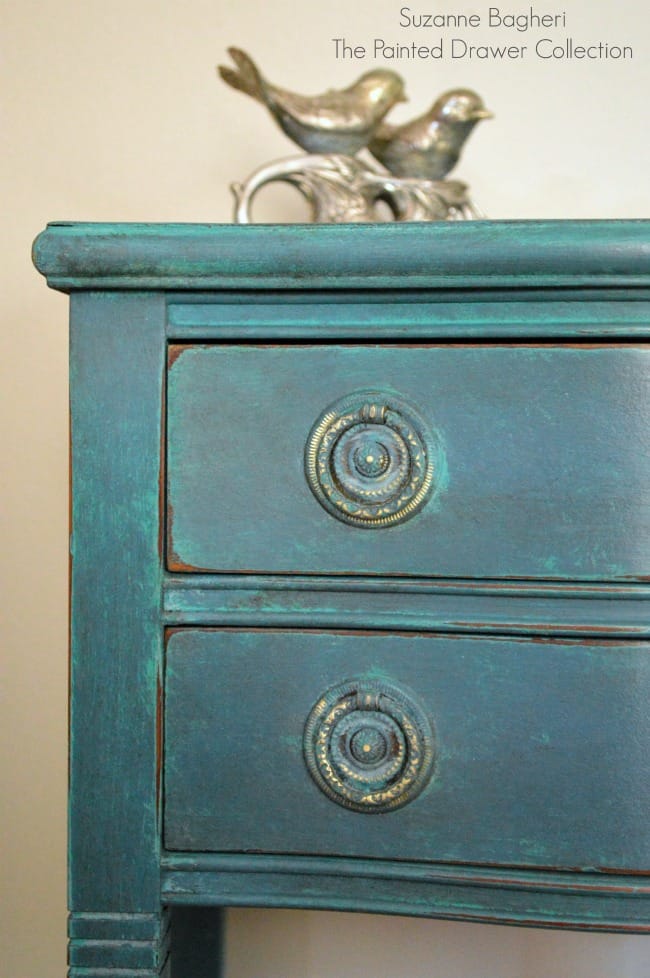 These tables will be listed for sale on Etsy!