It is finally done!  We have come to the end of the Vintage Bassett China Cabinet series!
The piece originally was in terrible shape with deep scratches, broken glass, missing shelves, a broken door and the back was coming off.  Not to mention it was near impossible to get home and almost gave me a heart attack when I had to drive home with it tied in string to the top of my minivan.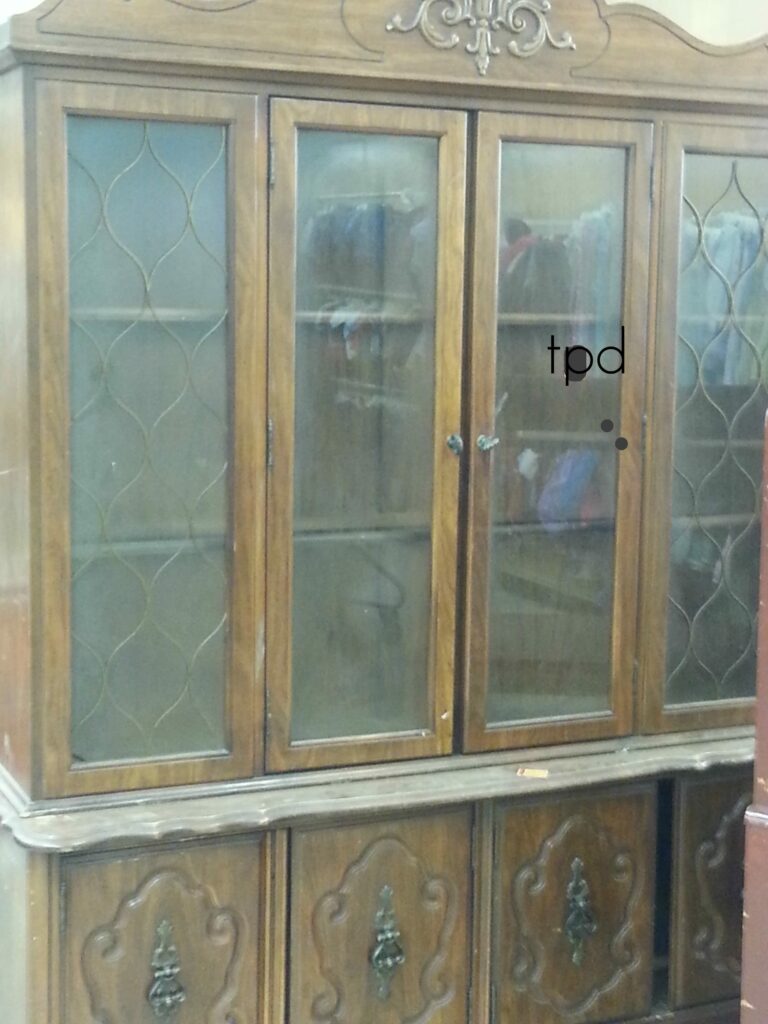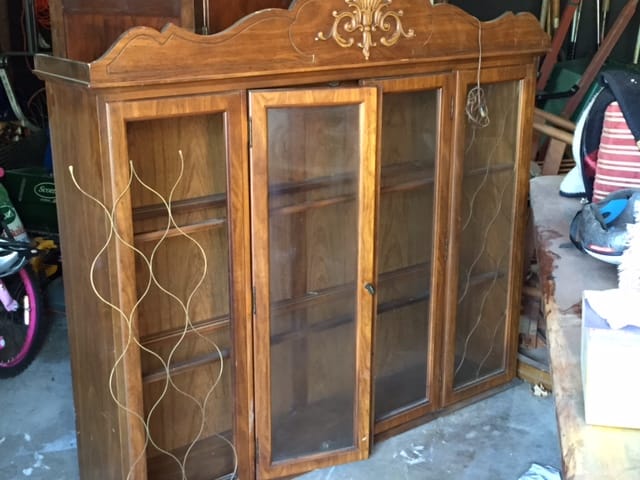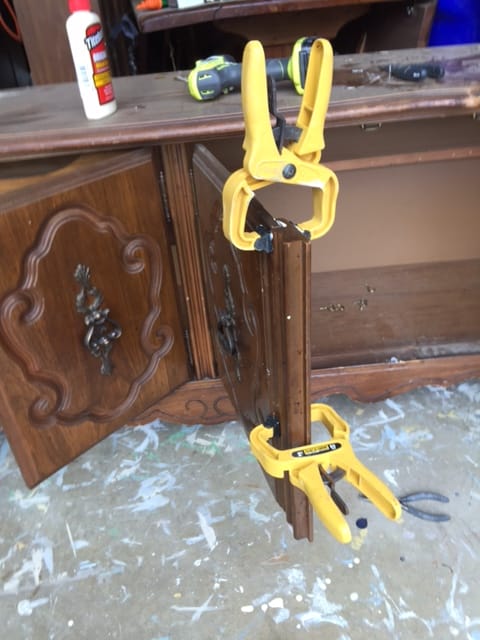 Here is the after!

This was a true labor of love!  The piece was cleaned and sanded for a smooth finish prior to painting.  The top of the base was stripped back.  The missing piece of the door was re-adhered and the hinge fixed.  Whew!
The body was painted in General Finishes Persian Blue with their Winter White glaze applied to highlight its detail.  The interior of the cabinet was painted in General Finishes Seagull Gray.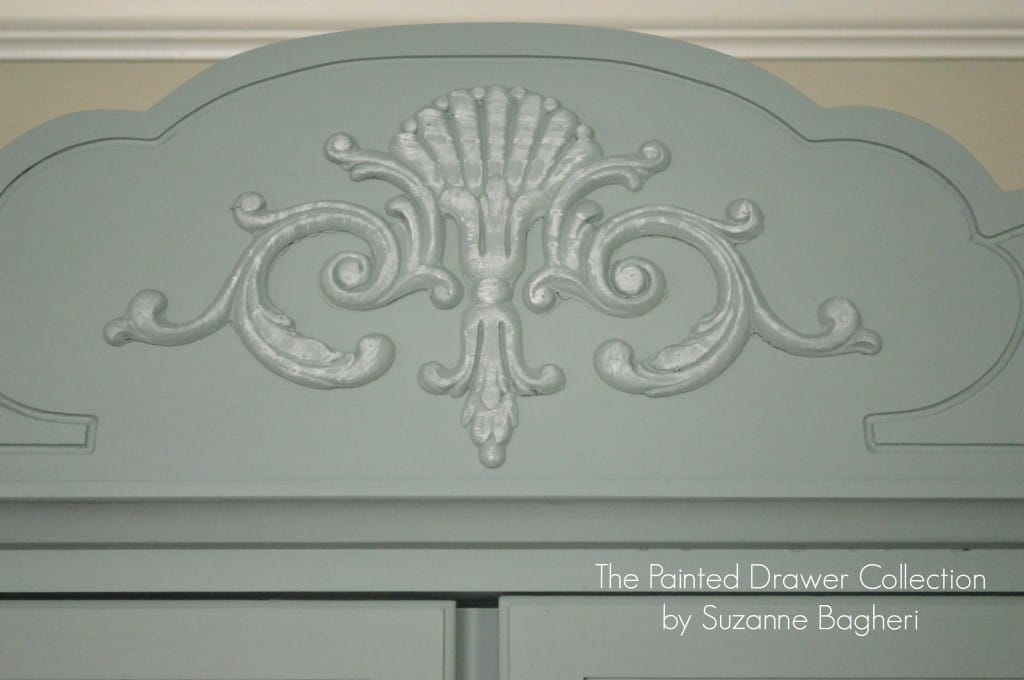 The top was refinished in Minwax Weathered Gray stain.  I am so pleased with how it ties in with the Persian Blue and Seagull Gray.
The two outer glass panels were replaced and new heavy duty, gorgeous glass shelves were cut.  All of the glass fits like a glove! Such a relief.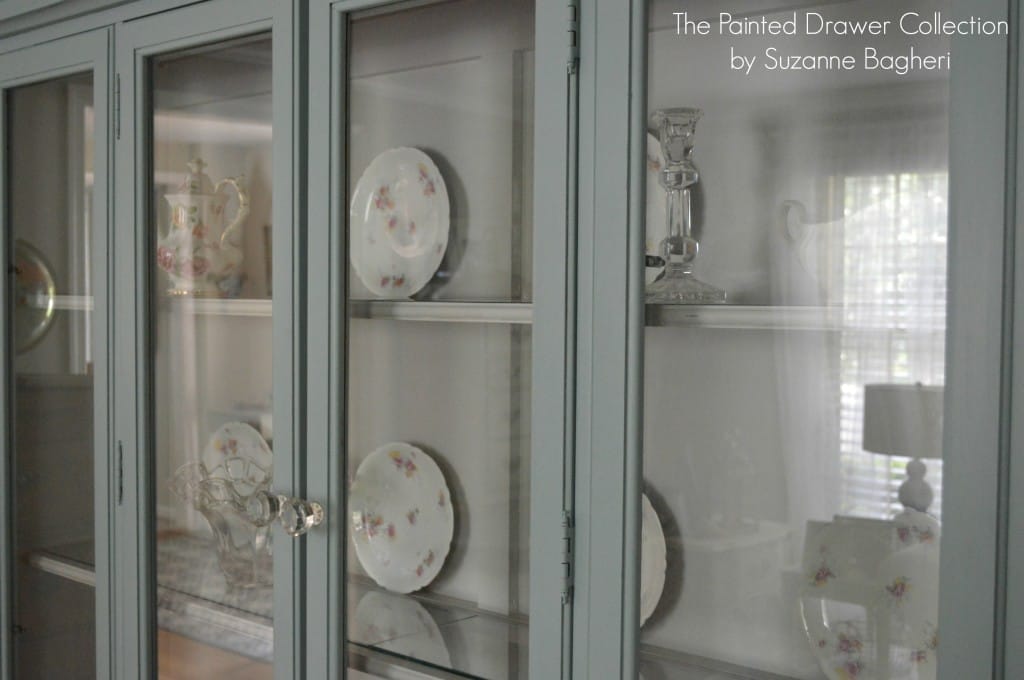 The piece originally had two grilles on either side that I popped out.  I am not replacing them as I like the more modern, clean look of the clear new glass.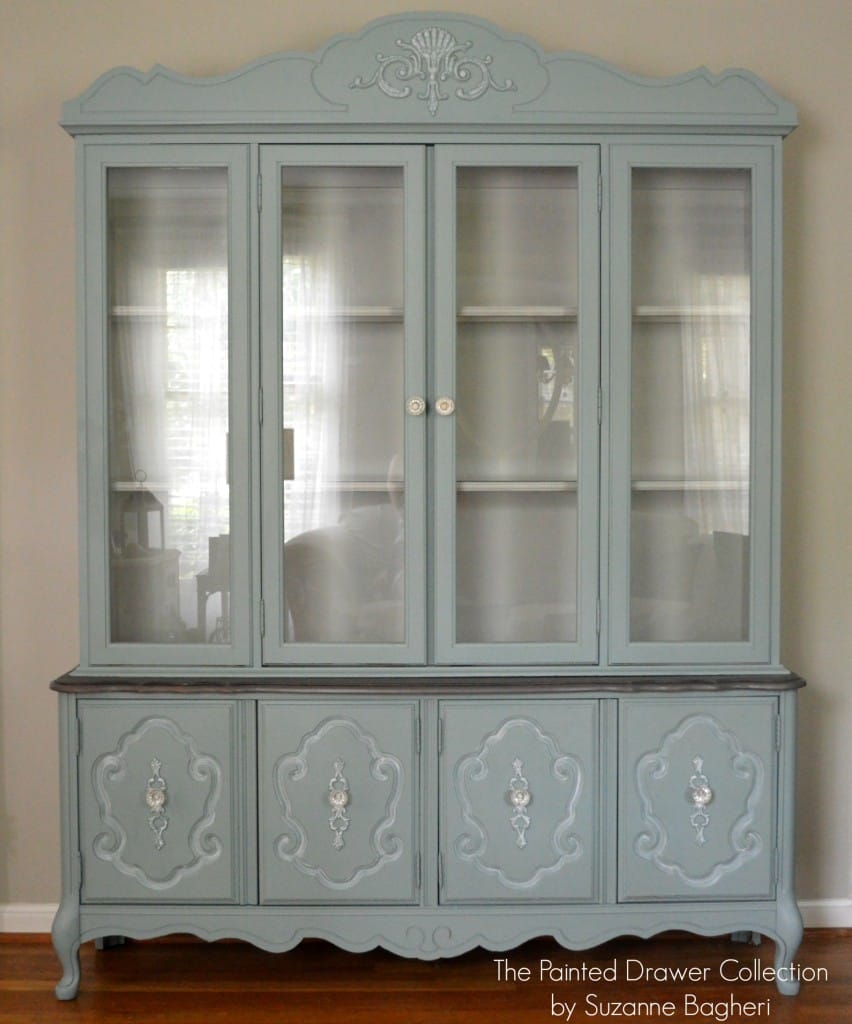 The new glass pulls sparkle and also give the piece a more updated look.
This gorgeous piece will be making its way to its new home in New York.  I cannot wait for its new owner to see it in person!