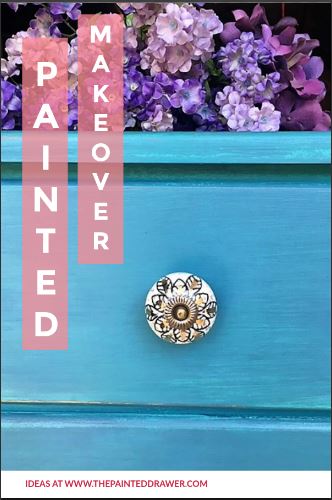 Here is a fun makeover to start the week! My neighbor, Ursula found this dresser on the curb. She somehow got it into her car (it is honestly so heavy!) and brought it over for a makeover. It has dovetailed drawers and is really a solid little piece. It was just a little dated and orange.
After going through my site and colors, she decided that the finish I had applied on my little Florence tables was what she was leaning towards. I honestly had to go back and watch my own YouTube videos to remember exactly how I had originally achieved that look 🙂
It is a coat of Annie Sloan Florence, a wash of Provence, a wash of Aubusson, sanded and waxed with Annie Sloan clear and dark wax. On this piece, I actually applied another wash of Aubusson over the clear/dark wax because it just needed a tad more of that dark greeny blue. I then waxed it again in clear wax for its final finish. A ton of layering but SO worth the effort! And yes, I like to add washes over my waxed finish (tutorial below). I also found these great drawer pulls at HomeGoods and they complemented the finish nicely.
Here are the "after" pics. When I mentioned above that this dresser was heavy, I wasn't kidding. I took the pics in my garage because it was too heavy to lug inside for its glamour shots!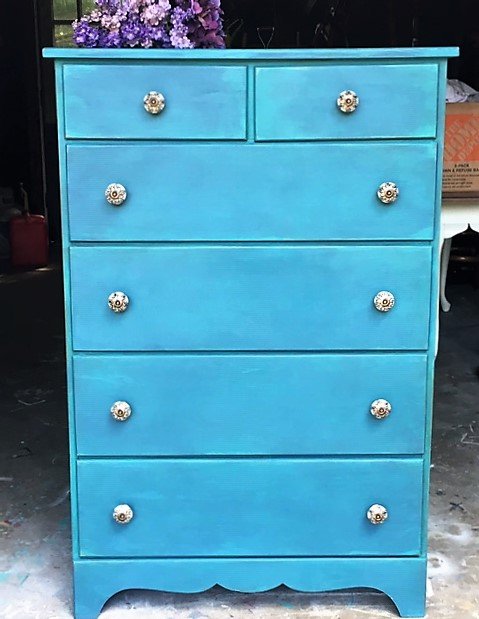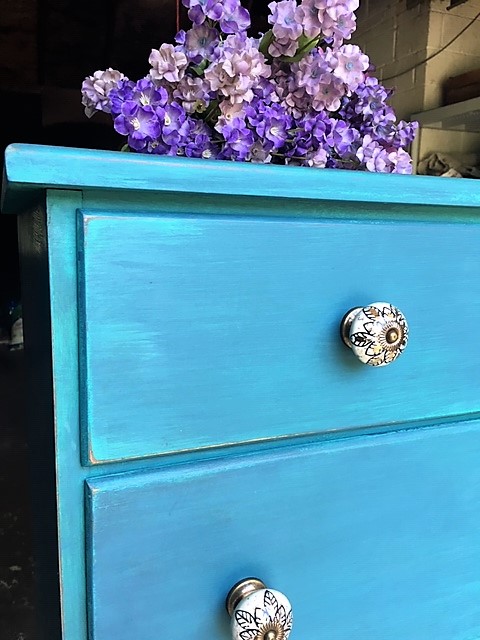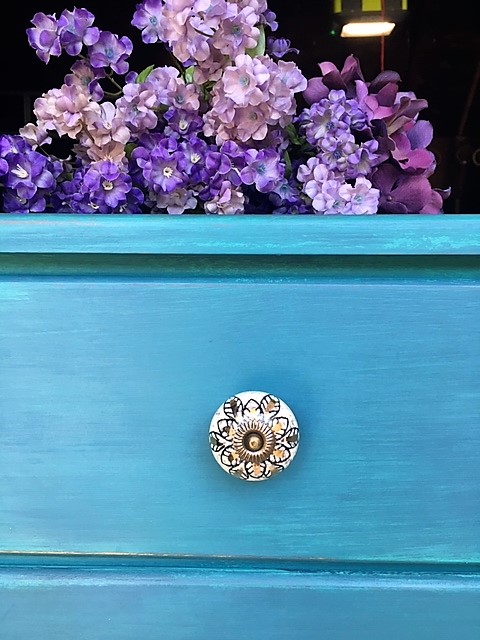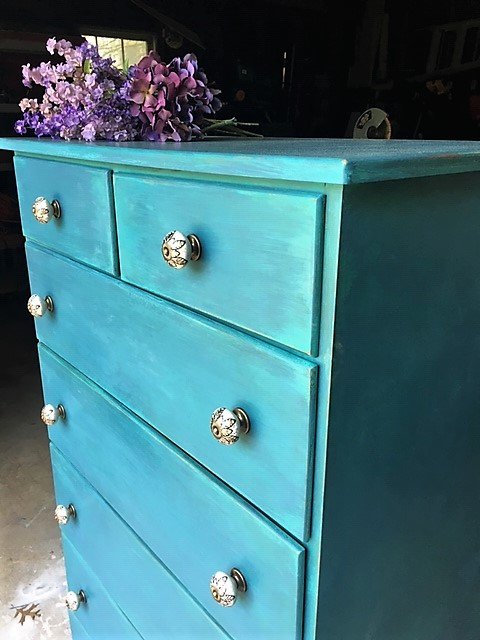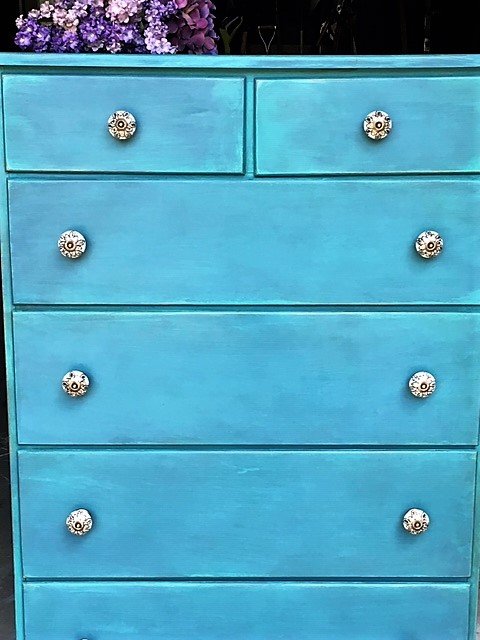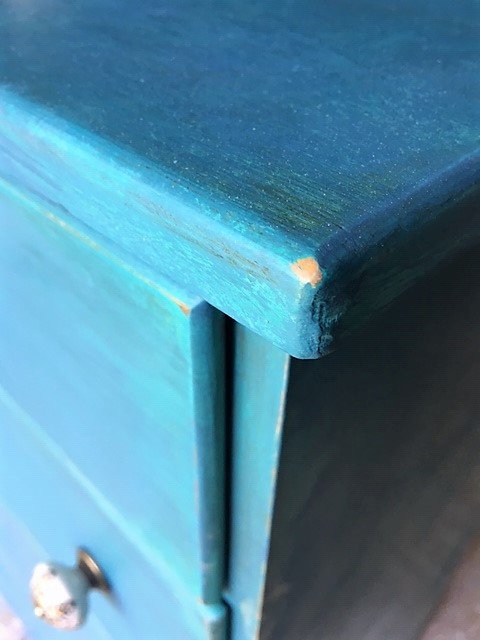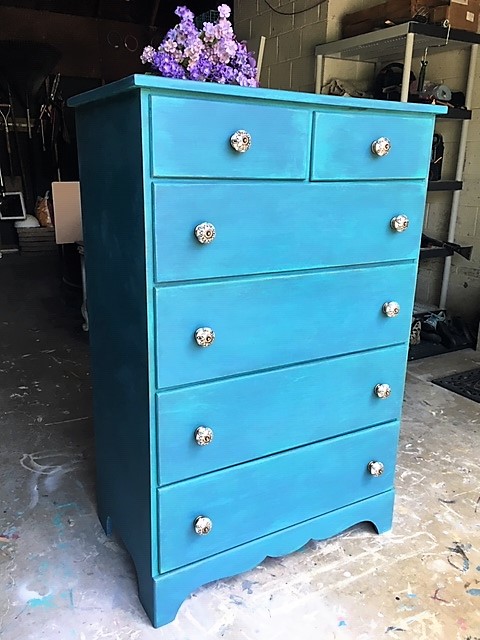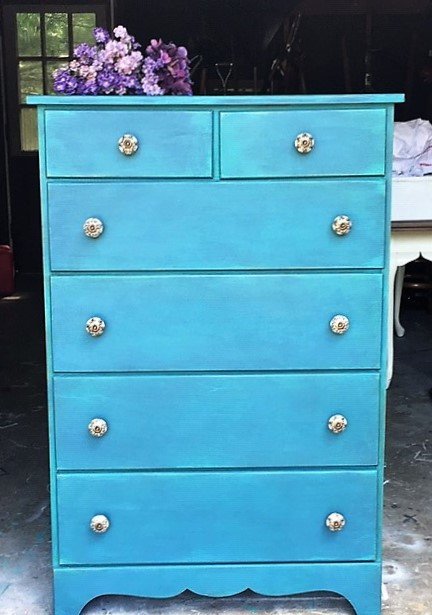 Here's my video on adding a wash over wax…
Ursula is thrilled with her "new" dresser and has promised a few pics of it in its new room. No more orange!
Here are a few previous orange furniture makeovers from the past!
Orange is the New Black – Cedar Chest Makeover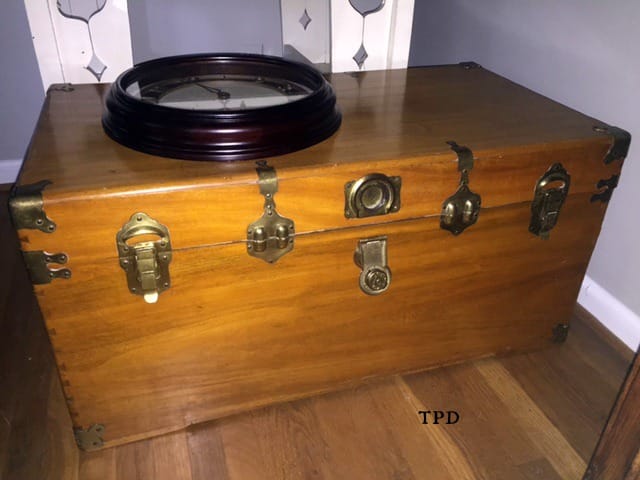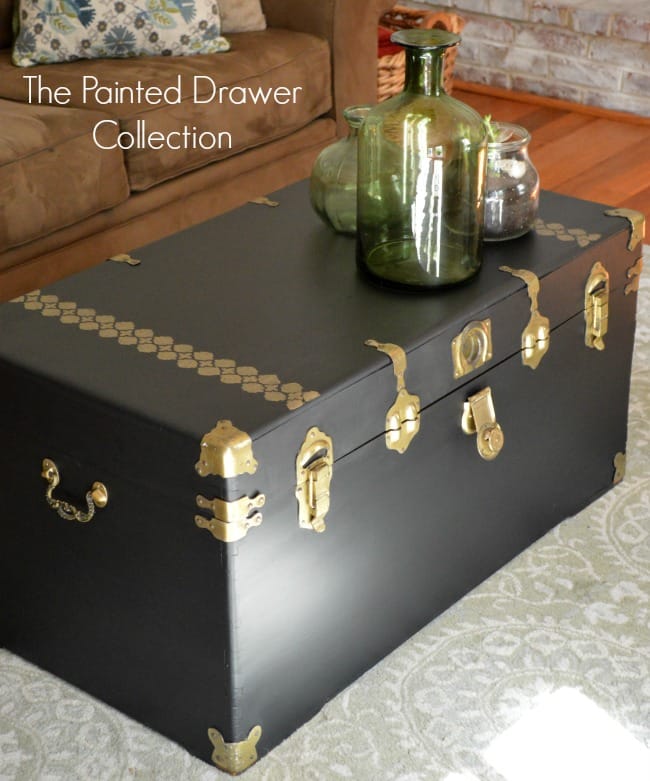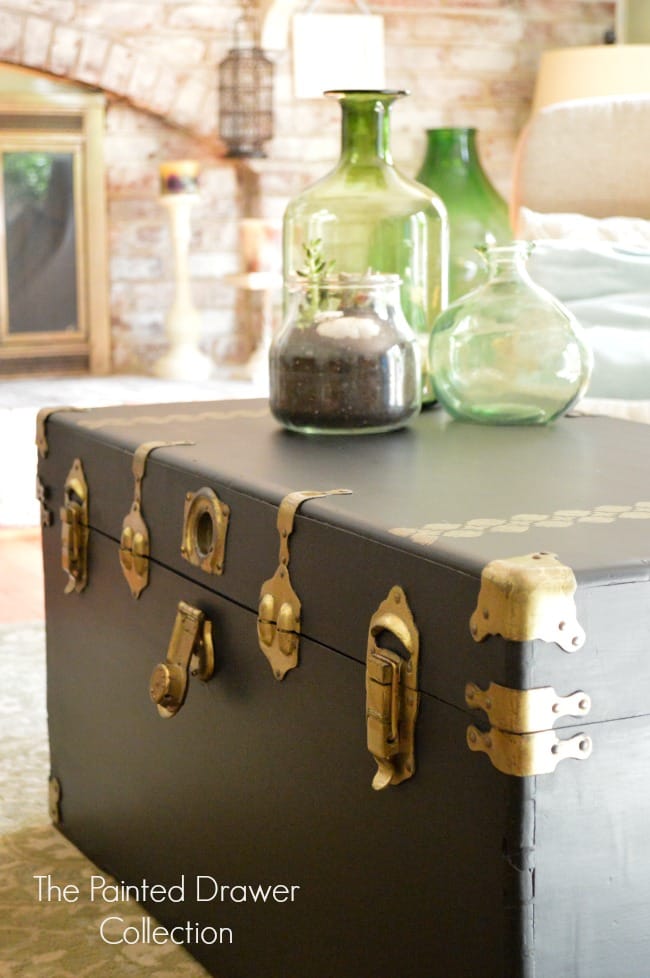 And yes another:
How-To Tuesday: Wet Distress/Strie Technique with Chalk Paint