My neighbor is also a local realtor and called me last week with a fun proposition. She is listing a house up the street and needed some pieces to help stage the house. She wanted to know if I had any pieces that she could use and of course, I said yes!
I brought over my newly painted blue nightstands, a cabinet, my Seagull Gray thrift store end tables that I painted years ago, and a farmhouse table and buffet table. I'll share all of these as soon as I get some good pics, once the staging is done.
Today, I'm sharing a makeover of a dresser that was found in the basement of the house. The realtor brought it up and gave it to me to see if it could be rescued. The bottom drawer is missing its track (I still need to fix that) but it is solid wood and has great lines.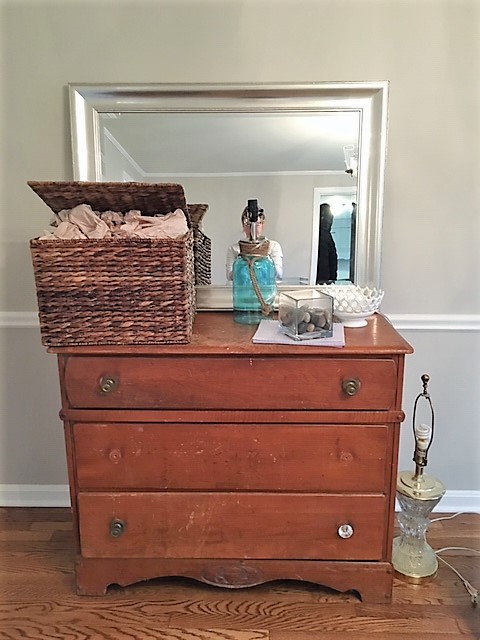 I used all Annie Sloan products on this makeover. First, two coats of Old Ochre was applied. Then a wash of Old White was added on top. It still was too dark for what I was looking for. I added another wash of Pure White on top of the other layers, which was perfect. The paint was distressed in places and a coat of clear wax was used as the sealer. New sparkly glass knobs are the finishing touch!
Here is a video on the exact technique that I used to create the finish on the dresser in this post…
The basement dresser is now upstairs in the master bedroom with my blue nightstands and it looks so sweet!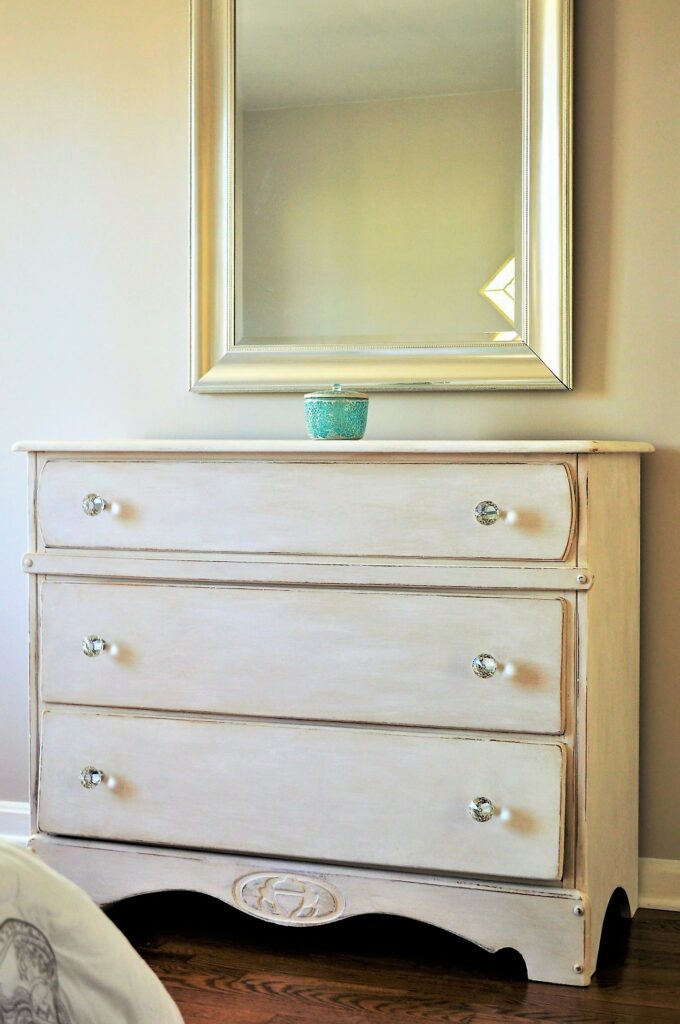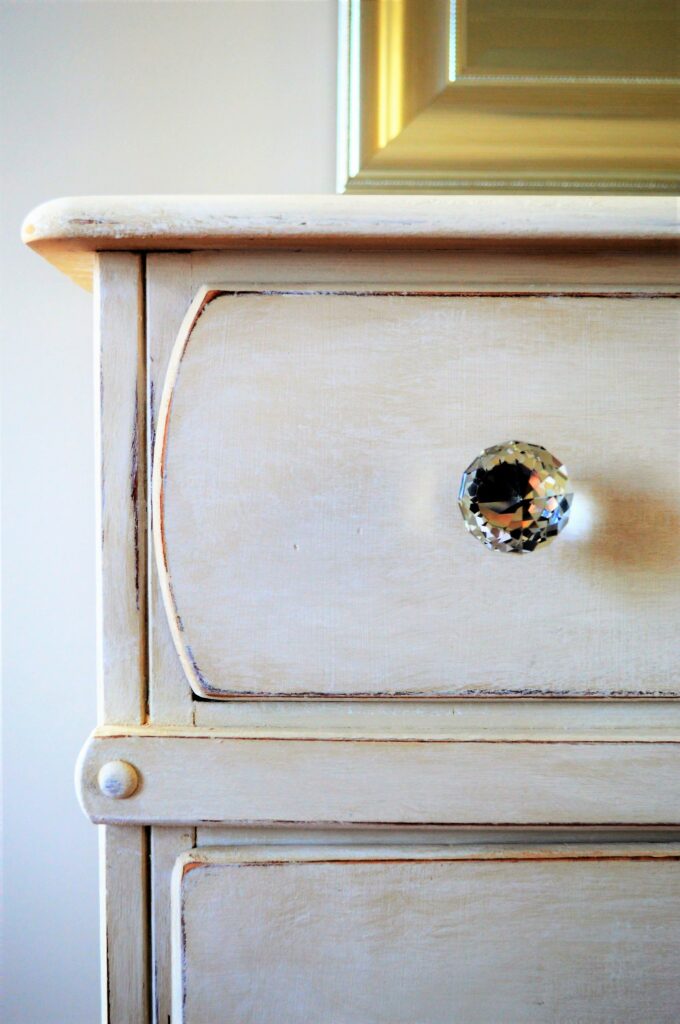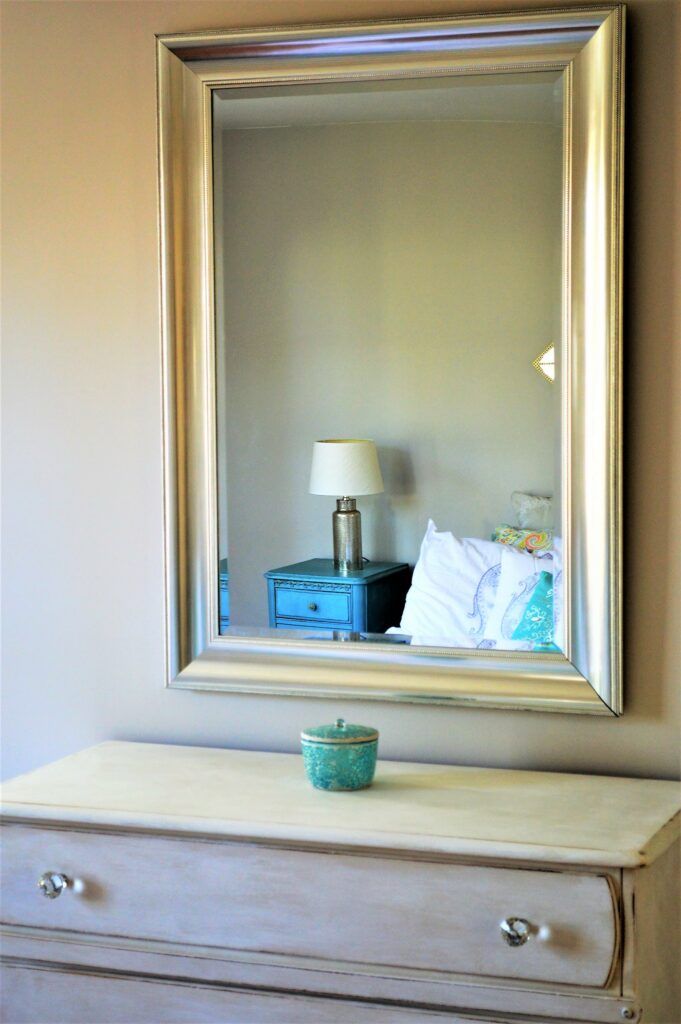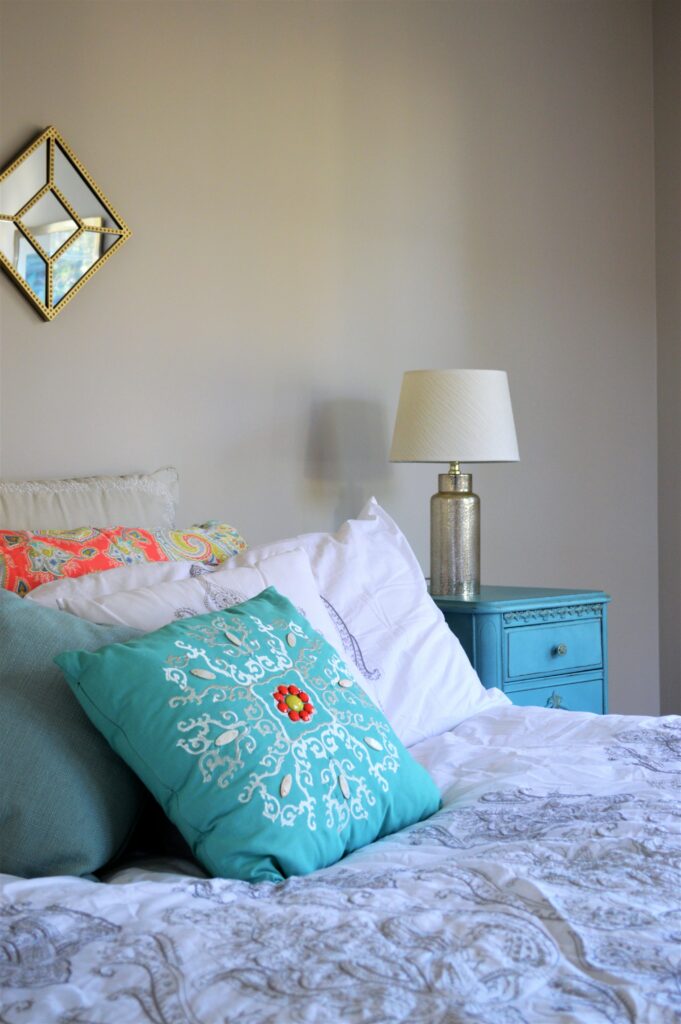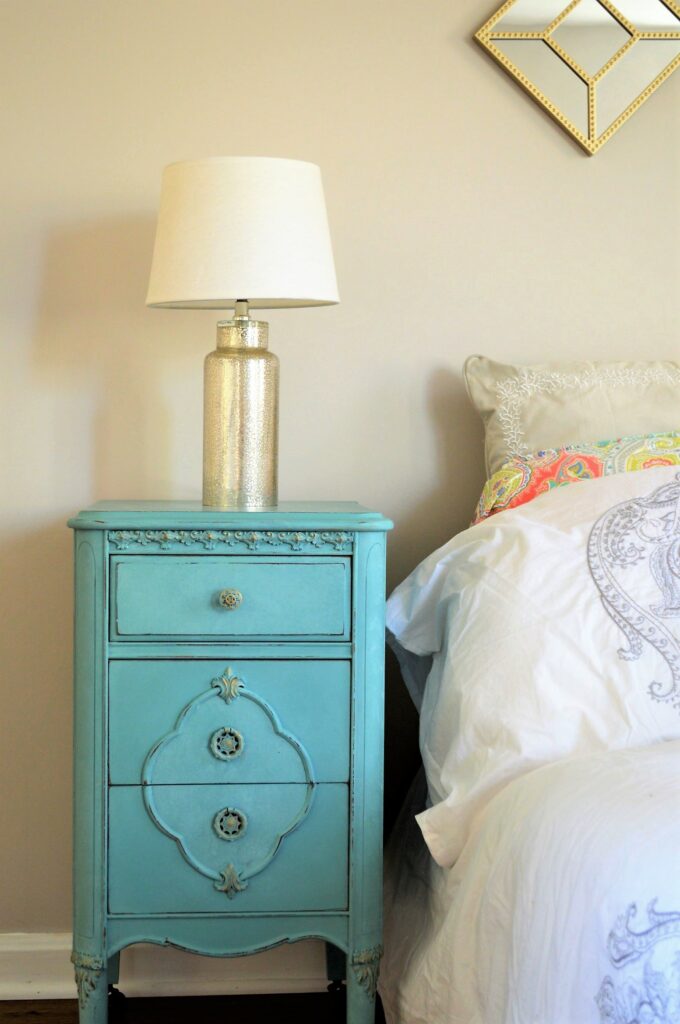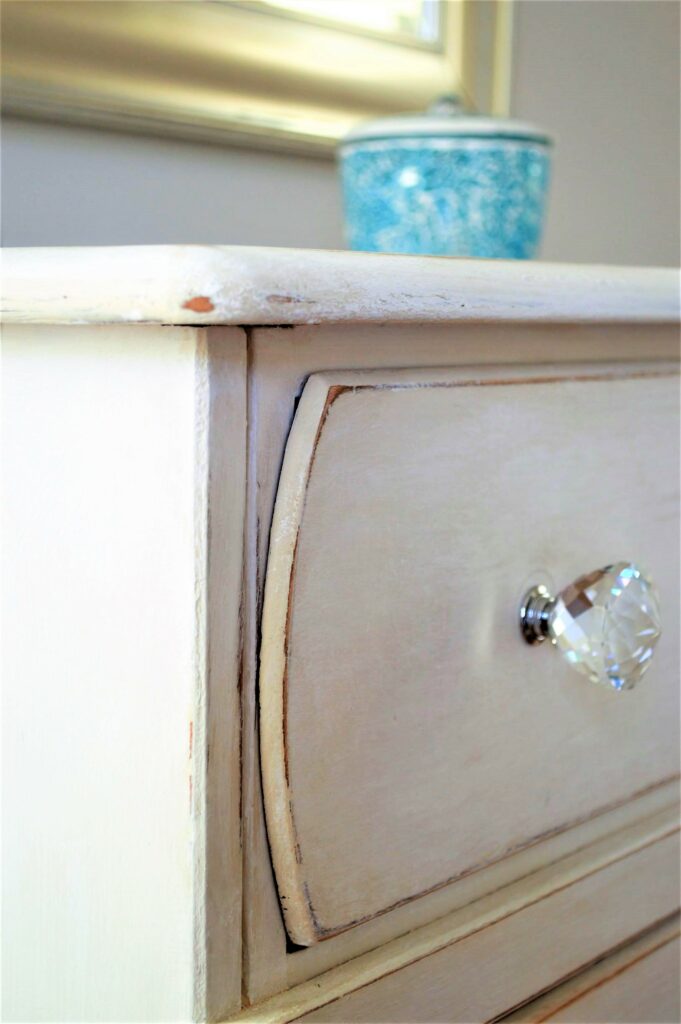 From the basement to the master bedroom, this dresser has really had an upgrade!