Wicker furniture conjures up images of sipping lemonade on a lovely large porch in the summertime…
I was lucky enough to have worked on a beautiful vintage wicker table a few months ago.  It is amazing how paint can transform even the most worn wicker back into life.  It was looking a little sad before.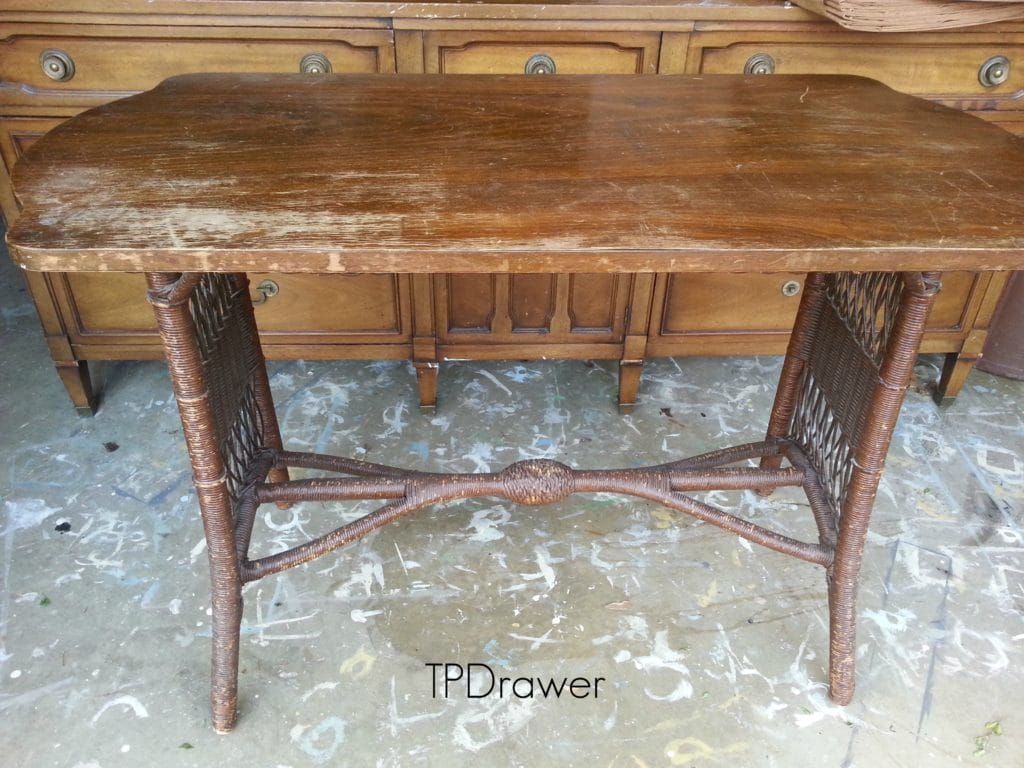 I used General Finishes milk paint in the color Basil for this project.  I also added a glaze.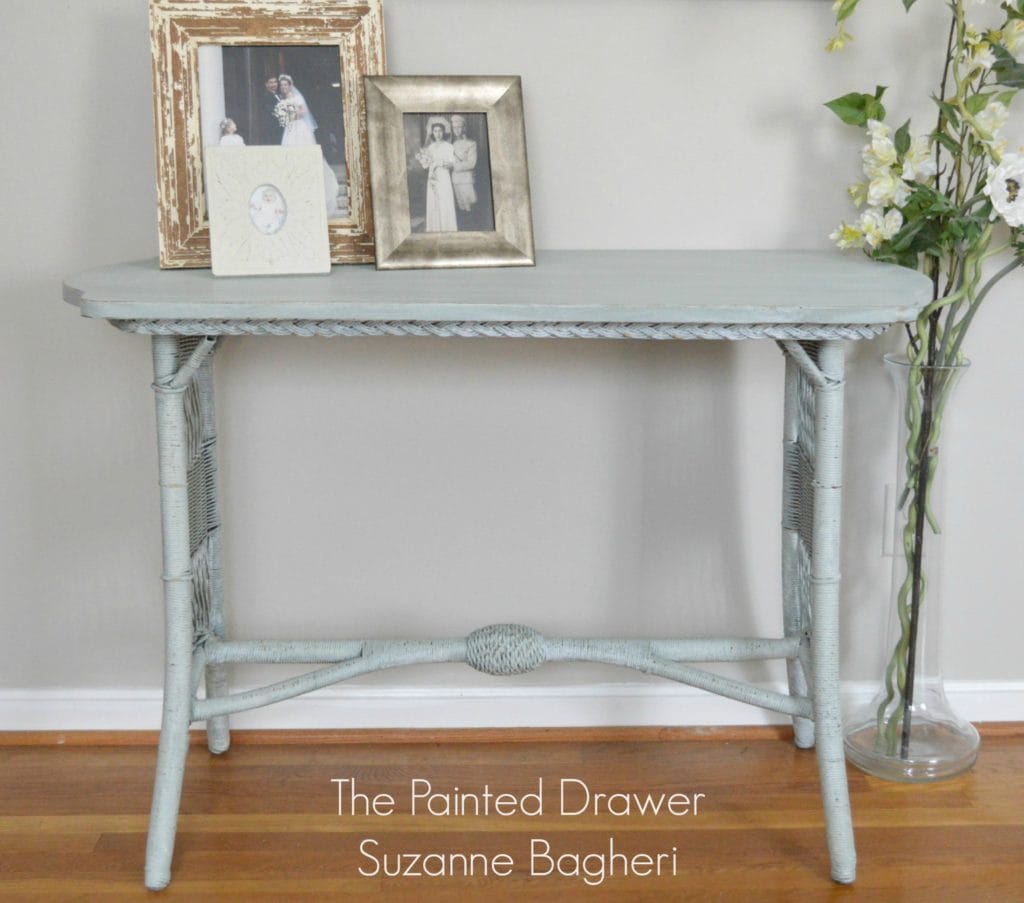 Painting wicker is really simple.  For this piece, I used a brush and stippled it into the grooves.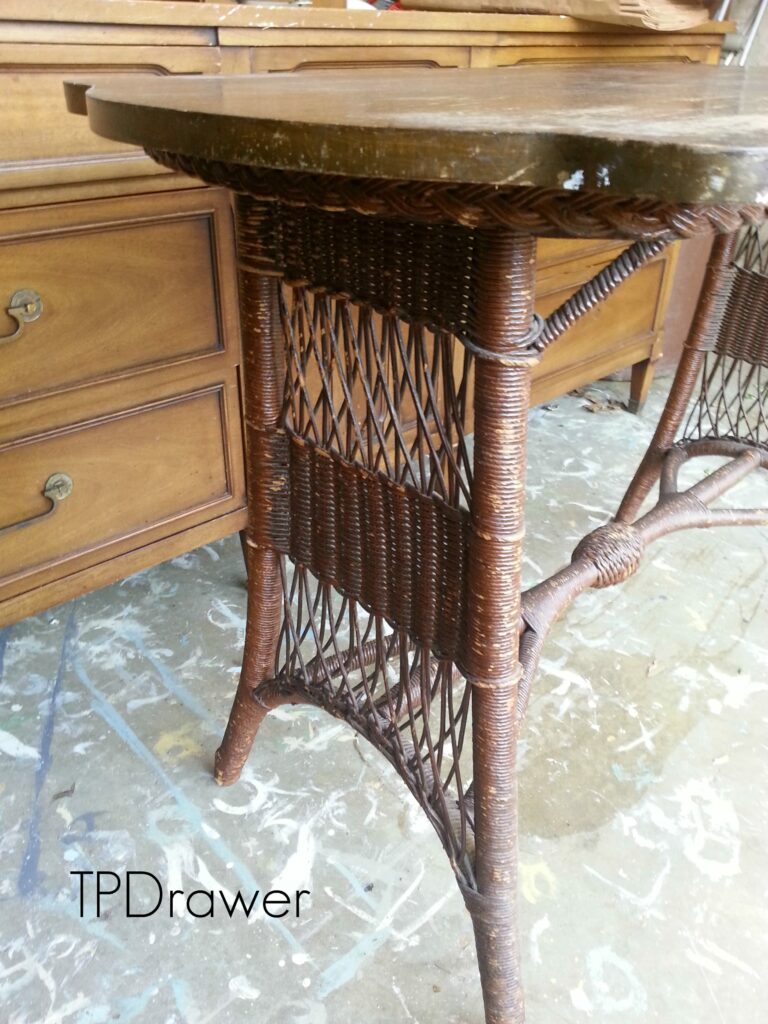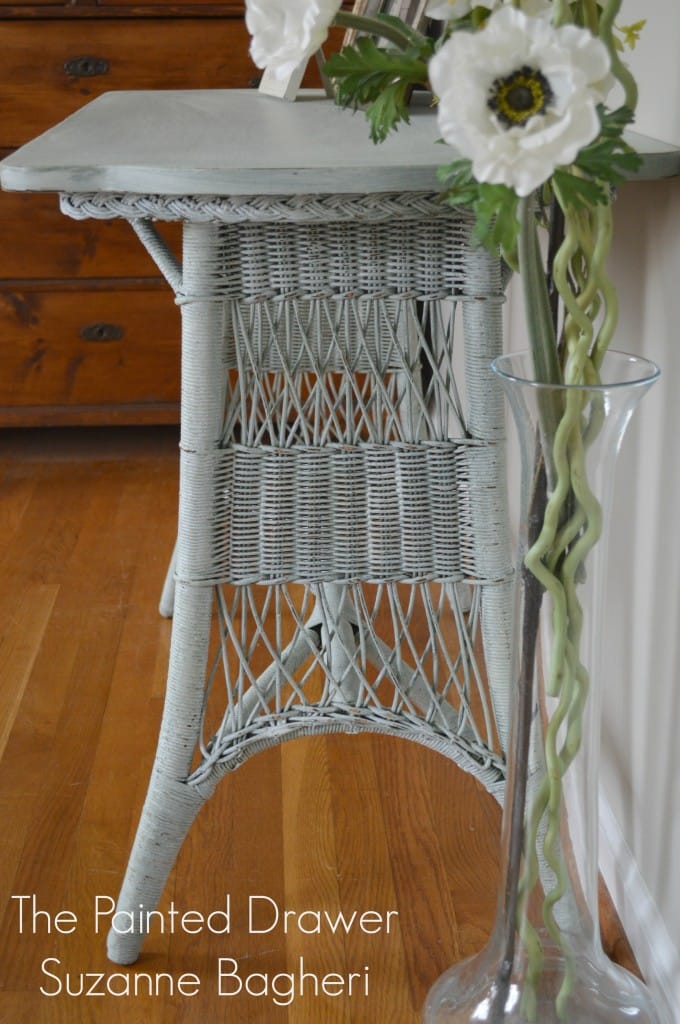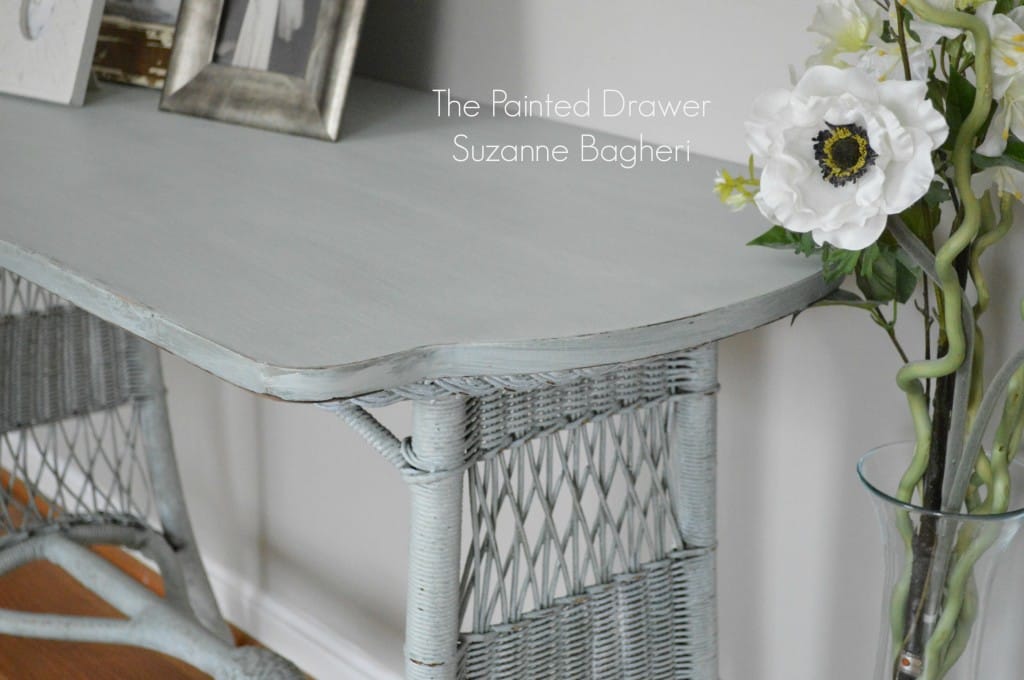 Chalk paint will work as well but the thought of waxing wicker is a little daunting.   In the past, I have used spray paint on wicker and it worked like a charm.
Now, I just need to buy a house with a front porch!  Sigh!