What a gorgeous, vintage French Lane Cedar Chest.  I believe the pictures say it all with this one!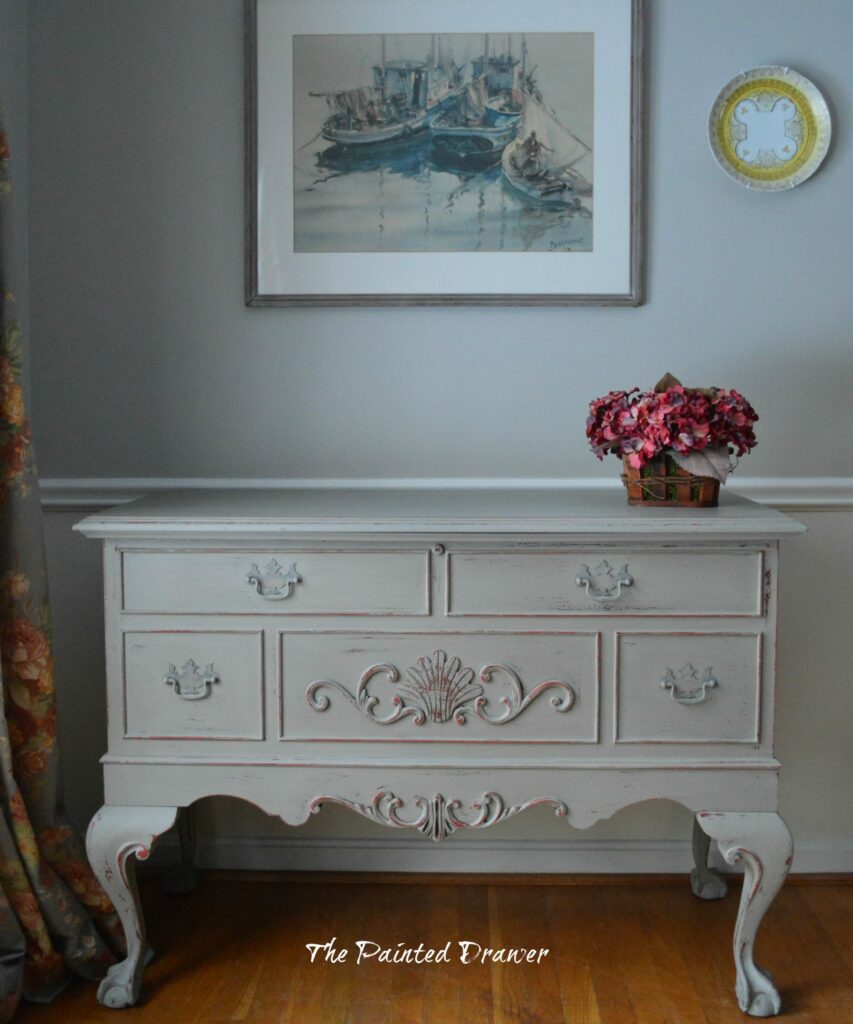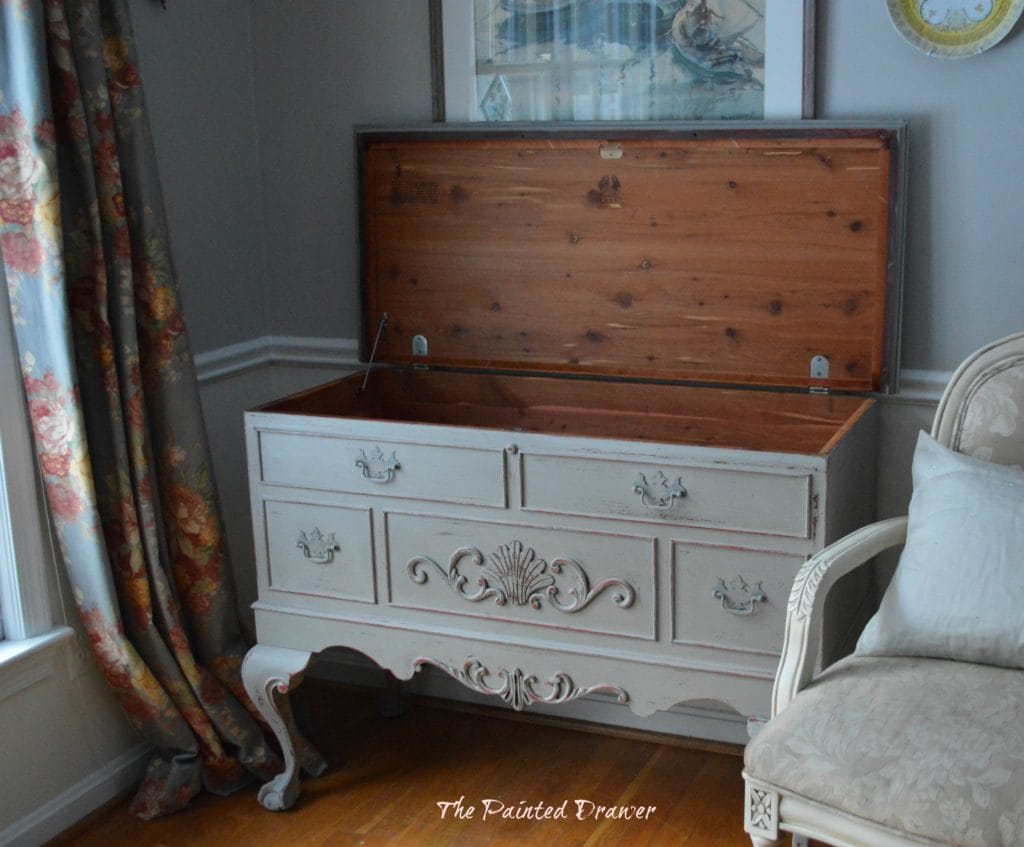 The grey complements the touches of red that subtly peek through.  I had a lot of fun distressing this one!  So many gorgeous details to highlight!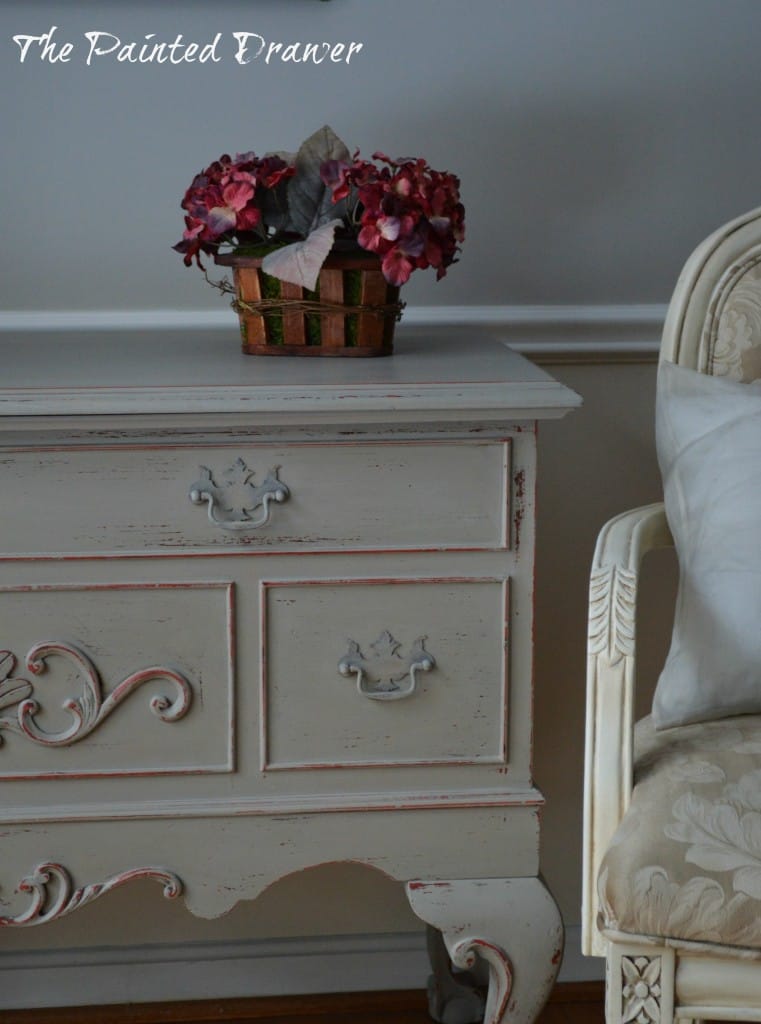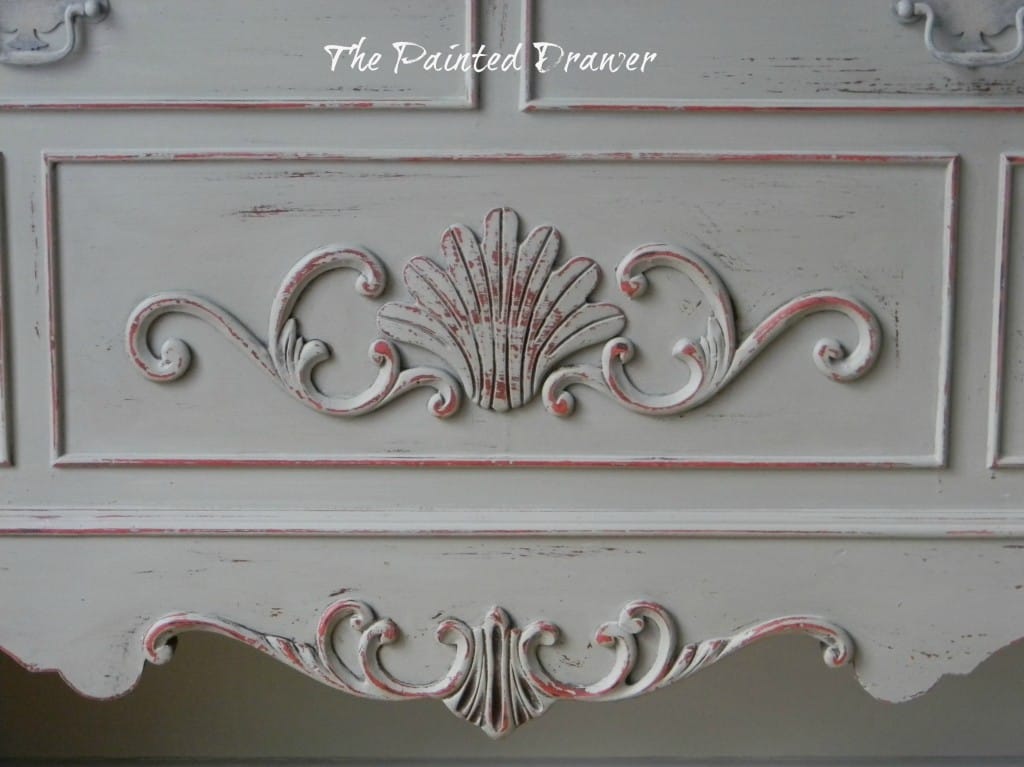 What gorgeous lines…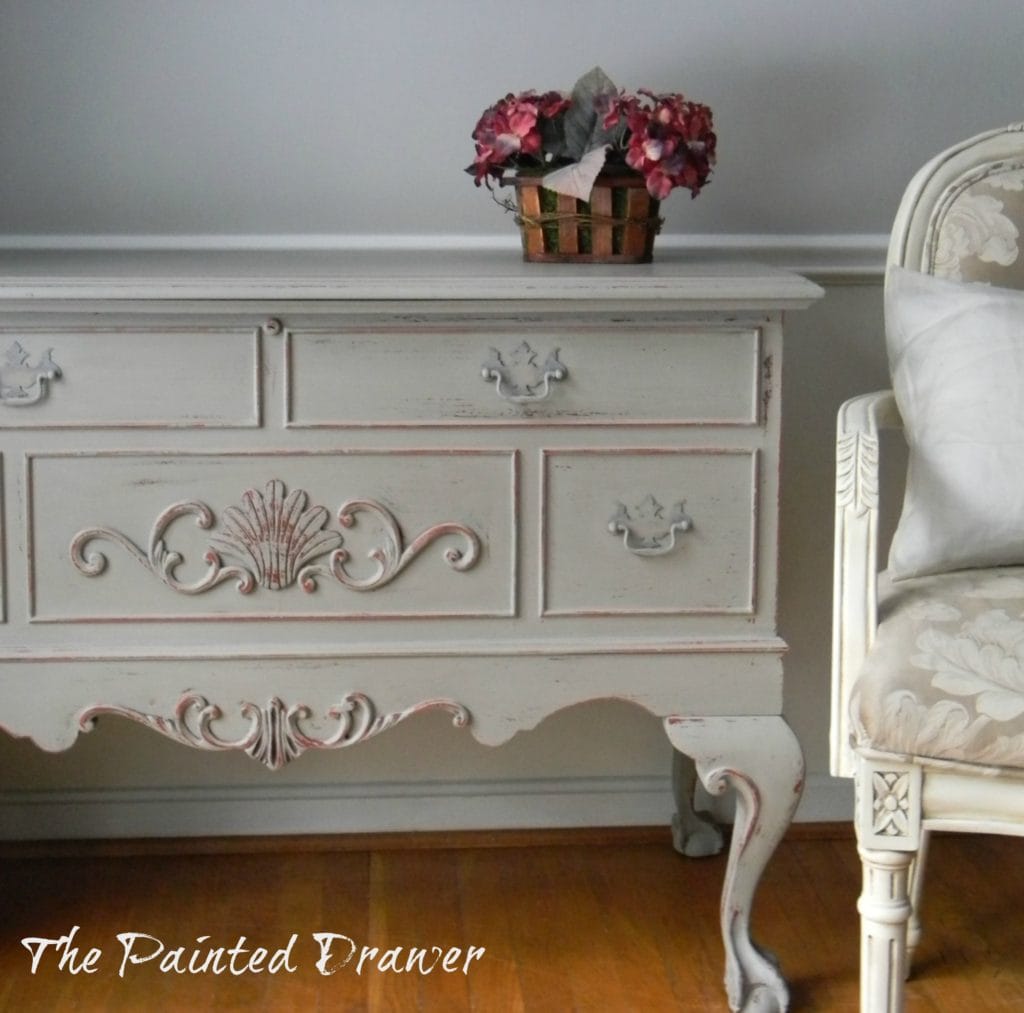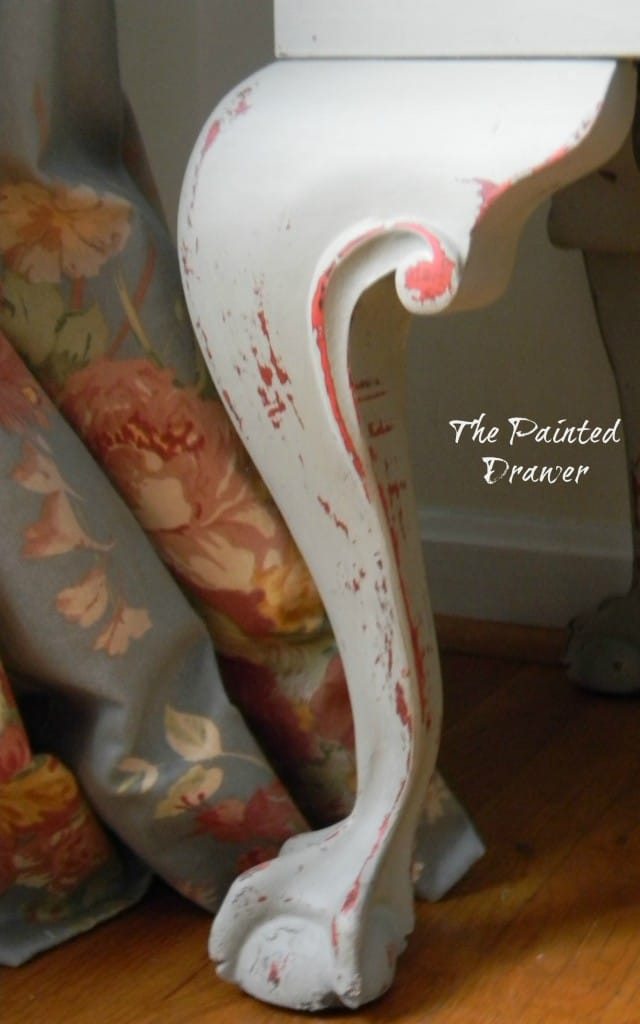 The clear and dark waxes give the piece depth and the whole piece is super smooth to the touch.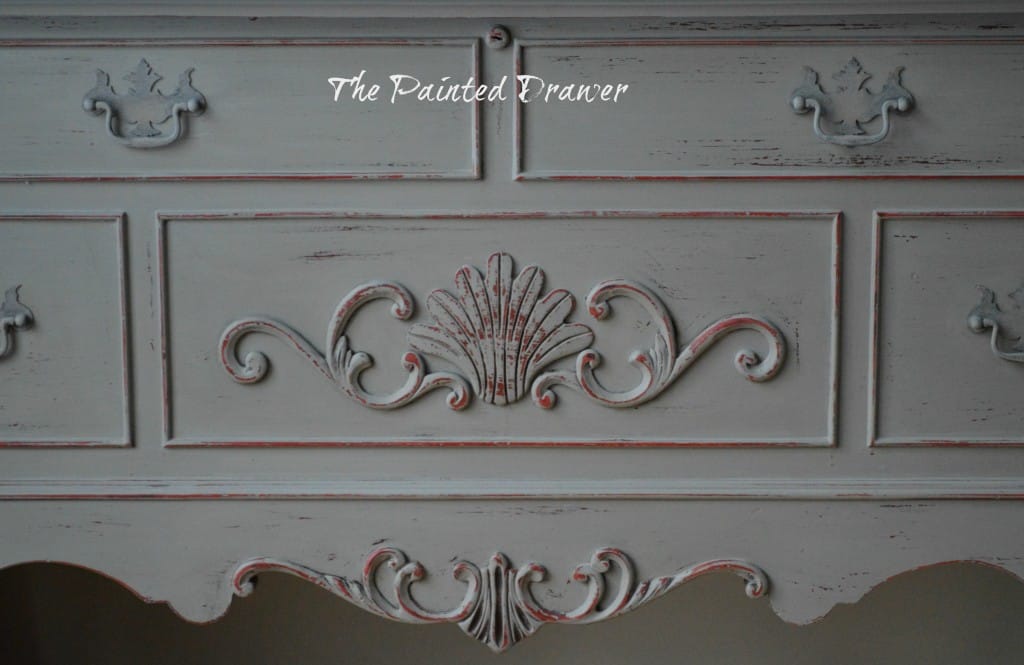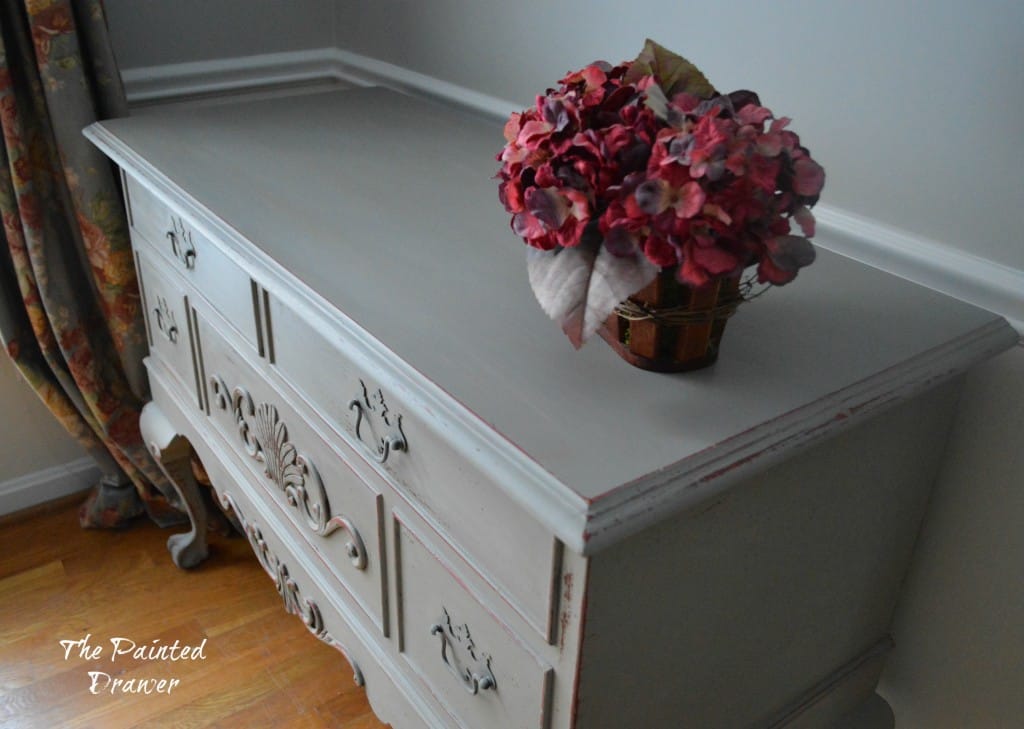 What a fantastic piece for any room – especially a bedroom.  This is a very large cedar chest with ample storage space.  In the spring, I am always trying to find room in the closets for all of the duvets in the house that need to be put away for the summer.  Even a king size duvet would fit easily into this chest with plenty of room to spare.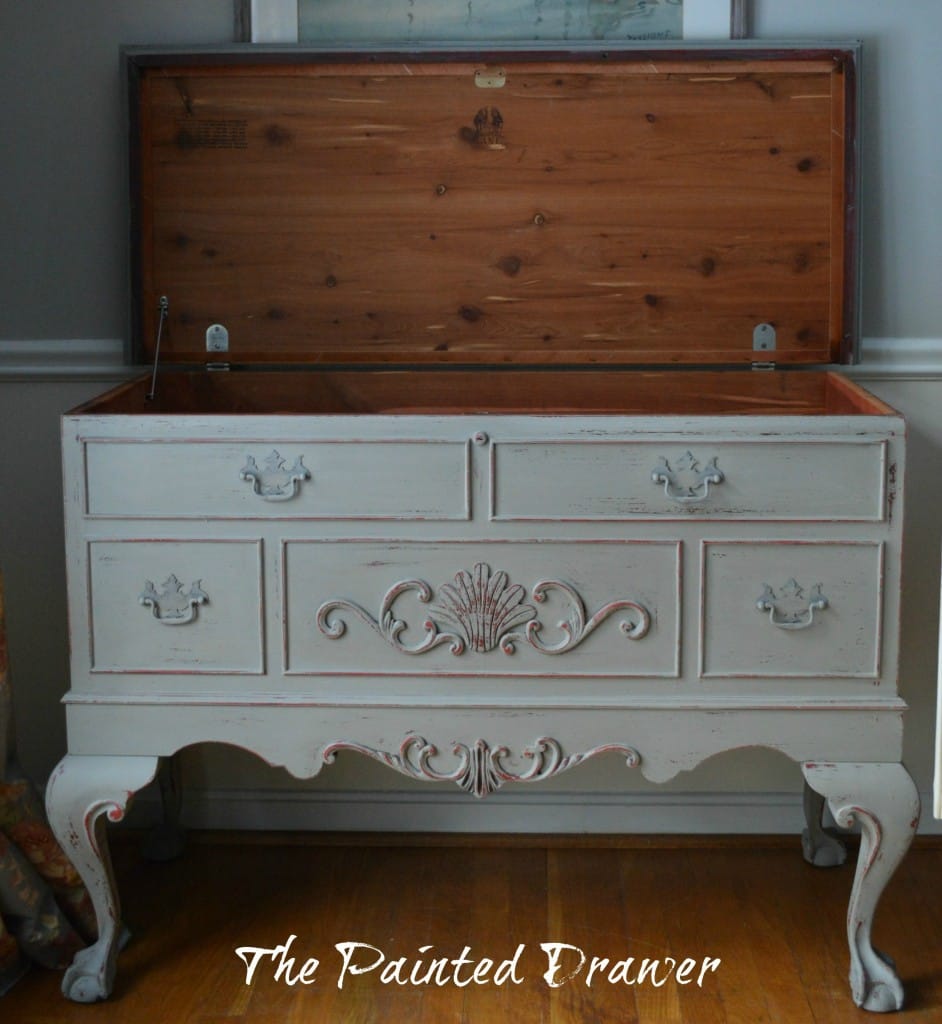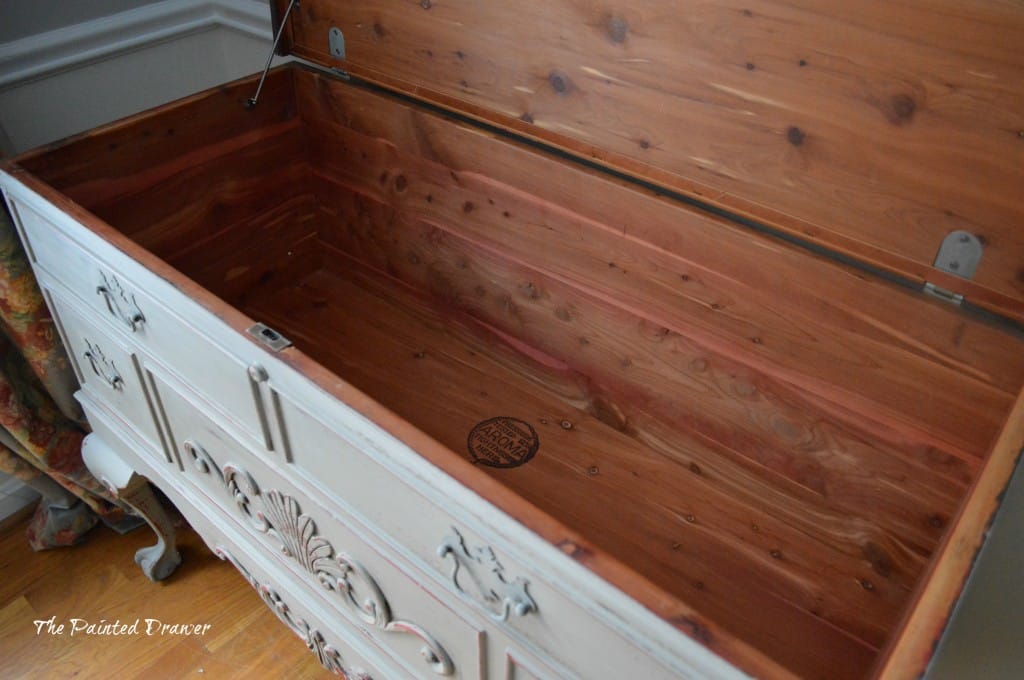 What a treasure!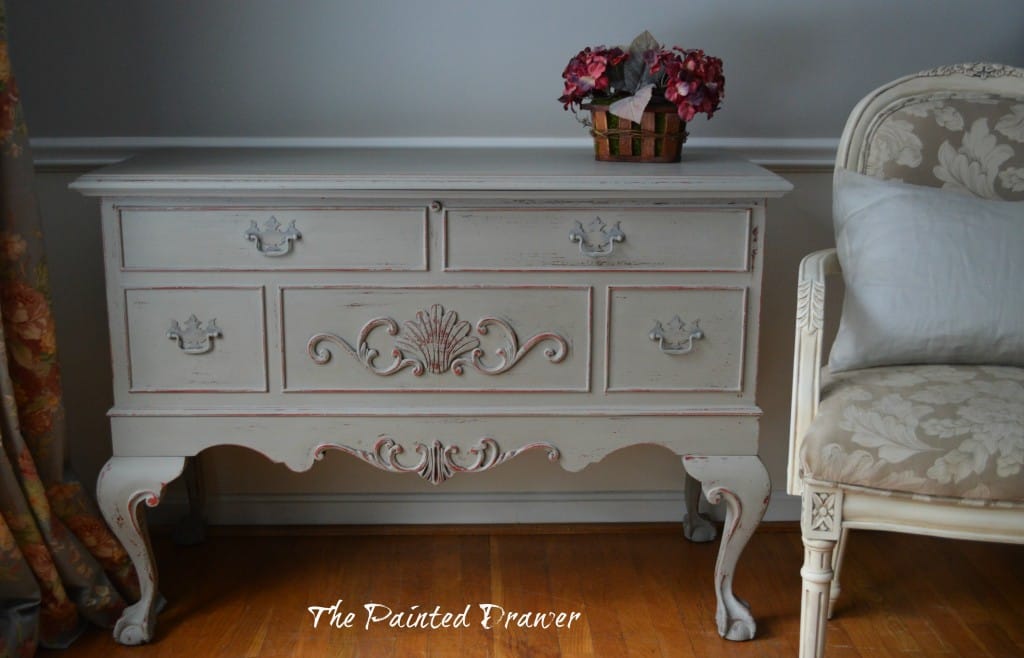 Just listed on Shop Furniture/Cabinets and Etsy