I have been super busy in my garden the last few weeks. We just patched a huge section of grass with new seed and I have been out watering it every day to get it going. This leads me to today's post which is all about what keeps any garden growing…water!
Water may not be the most exciting of topics, but for any keen gardener, it is arguably the most important of all. If you can strike the right water balance, your garden will be able to bloom – and you'll be able to make the most of its stunning natural beauty through the hazy days of summer. In an effort to help you find that perfect balance, here are three key points all gardeners need to know about water below, starting with…
#1 – Focus on irrigation
When discussing gardens and water, by far the most vital consideration is irrigation – and especially if you live in a drought-prone area.
Opt for a professional irrigation system. If you do not currently have an irrigation system installed, then it's well worth asking local companies for a few quotes. Professionally-installed systems offer enhanced peace of mind, allowing you to be completely confident that your garden will always be able to receive the water it needs. Our neighbor just had one installed and I am green with envy 🙂 Her house is pictured above.
Check your existing system. If you already have a professional system installed, double-check to make sure everything is working as it should be. While these systems are designed to be "hands off", it's always advisable to check the system once a week in order to identify if you're in need of a sprinkler repair or similar services. If you do notice any problems, contact a professional for assistance as soon as possible.
Consider storing rainwater (if you can). Unfortunately, some states do not allow people to collect rainwater, but if these restrictions do not apply to your area, then it's worth looking into rain barrels that can allow you to store water for use in your garden at a later date.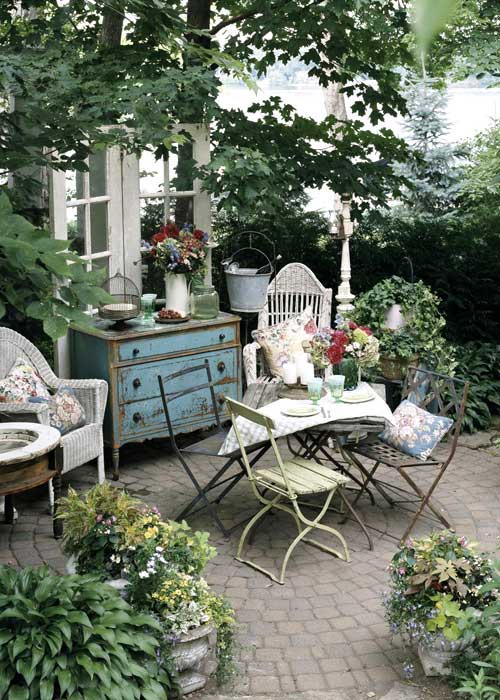 #3 – Be aware of the signs of too much water
According to a popular saying, you can never have too much of a good thing – but when it comes to water in your garden, this simply isn't the case. As a result, it's helpful to keep an eye out for the telltale signs that your garden may be overwatered…
Wilting plants. Most gardeners will assume that if a plant is wilting, it's not receiving enough water – and this can indeed be the case. However, rather confusingly, wilting can also be a sign of too much water. If you notice a plant seems to be struggling, check its soil; if the soil is dry, then underwatering may be the issue. If the soil is wet or soggy to the touch, then overwatering may be the problem.
Edema. When plants are overwatered, their cells begin to stretch to the point of bursting, which can usually be seen in the form of lesions on the stalks or leaves. If you spot any of these lesions, then reducing the water the plant receives is strongly advised; thankfully, most plants should recover given time.
Brown patches on your lawn. As with plants, lawns can be susceptible to overwatering and, in some cases, this can lead to brown patches developing on the grass. If you notice any such patches, then you will need to explore treatment options that can help to stop the spread of the fungus and restore your lawn to its usual health.
#3 – Consider a water feature
Having established the importance of water management in terms of your garden greenery, let's move more decorative thought: adding a water feature to your outdoor space. There are a variety of different water features to consider, but the following are enduringly popular and relatively easy to put into place:
Wildlife pond. A wildlife pond is both aesthetically pleasing and incredibly beneficial for the ecosystem in your garden, with the goal of attracting a wide range of different insects and amphibians to the space. If you want to try building your own, then this helpful guide is a great place to start.
Decorative ponds. Decorative ponds focus more on aesthetics, either as an ornamental feature or by growing water flowers such as water lilies and hyacinths. One of the major benefits of decorative ponds is that they can be tailored to meet your design preferences as well as, importantly, the space you have available.
Solar powered fountains. Water fountains are a garden design classic, but many people shy away from them for fears relating to the complications of connecting an electric fountain to the mains supply of their home. Thankfully, there is a solution to this issue; solar powered fountains, which do not require a mains supply and are thus far easier to set up and manage. Fountains add a great finishing touch to your garden and can allow you to enjoy the sound of gentle trickling water whenever you spend time outside.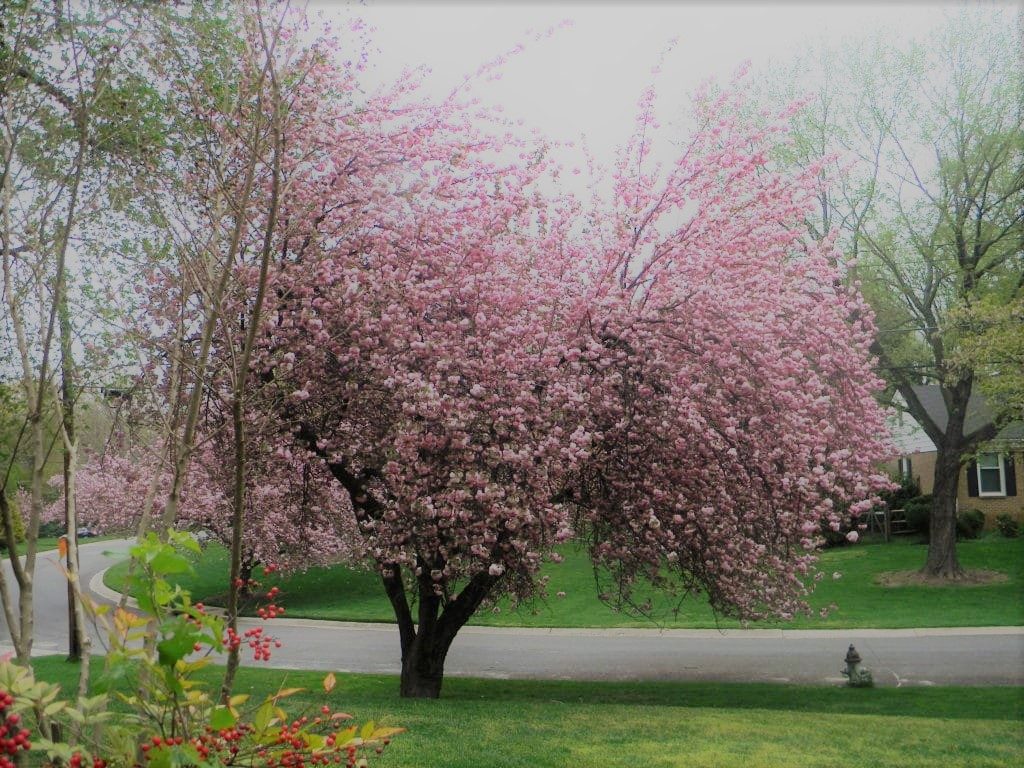 #4 – The impact of rain on tools and decorative features
A final area to focus on when considering water's influence on various aspects of gardening is the potential harm that rain can cause.
Store tools in sand. When working on moist ground, it is inevitable that your tools will become wet, which can lead to corrosion and rust. To prevent this, it is usually best to store your tools in sand; you can fill a bucket with fine sand – the type used to build sandpits for kids – and store the bucket in your shed.
Oil your tools. In addition to storing your tools in sand, regularly oiling them can help to prevent rust from building. You can use either boiled linseed oil or vegetable oil for this job; coat your tools in a layer of oil using a lint-free cloth, leave for 15 minutes, and then wipe dry with a clean cloth.
Always use a primer when painting. Whether it's furniture, paint pots, or your garden fence, if you're painting an item that will live in your garden, then a primer can help to ensure the paint "sticks" to the surface of your item – whatever the weather may bring.
Pixabay (CC0 Licence)
By mastering water in your garden, you can look forward to enjoying a lush outdoor space for many years to come.
Please note that some of the links above and below are affiliate links, and at no additional cost to you. All opinions are my own.