Did you notice my new sponsor button?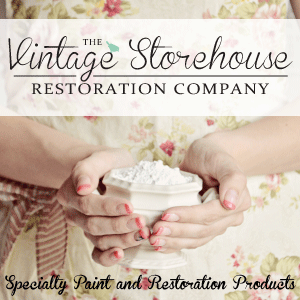 The Vintage Storehouse Restoration Co. is a Specialty Paint Company that specializes in products to help restore and refinish old worn out furniture – my cup of tea!  It started with their Chalky Paint Powder and now includes furniture wax and Antiquing Powders.  Kelsey was kind enough to send me a box full of goodies to experiment with.  I received their chalk paint powder, two antiquing powders, Fiddes & Sons furniture polish (now my favorite wax) and a few soft cloths to apply the wax.  I was intrigued!
A console table that I picked up a few weeks ago was the perfect piece to use for this project.  It was a pretty blah piece but with great lines and I love that it is nice and narrow for a hallway.  I had to first fix the leg that was falling off and that turned into a bigger deal than I expected.  After going to HomeDepot to get replacement inserts, screws and bolts, I was able to re-secure the leg.  I also picked up a quart of Behr paint in a flat finish and it color matched to BM's Wedgewood Gray.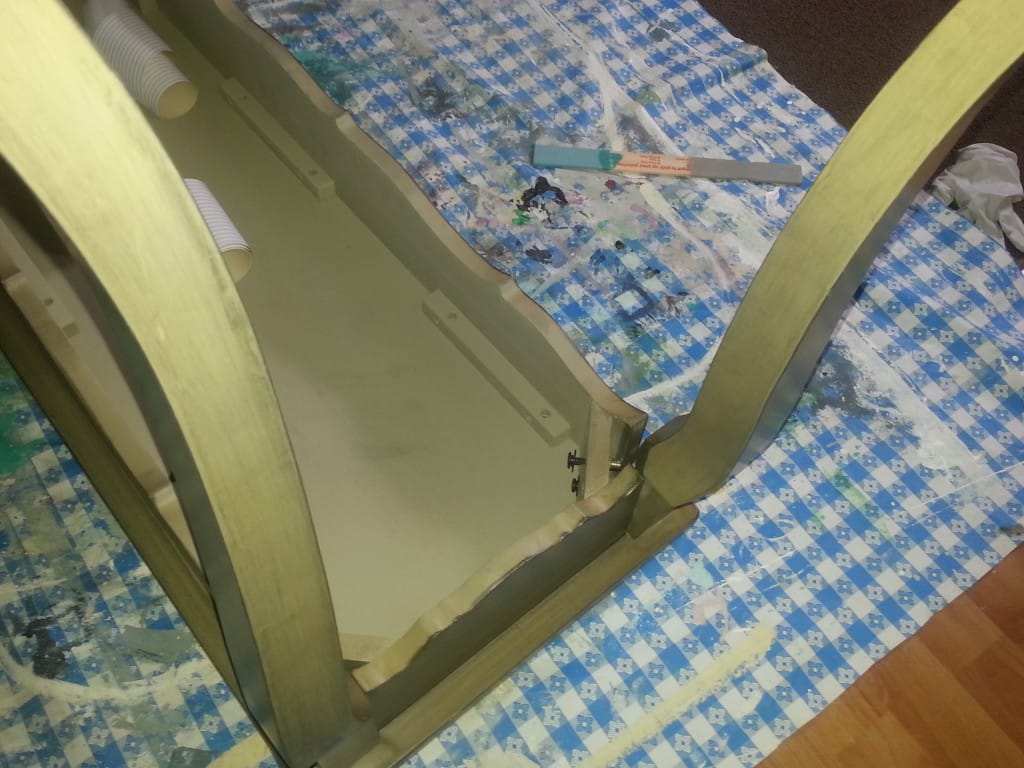 With the table fixed, I was ready to go!  I took the powder and followed the instructions – mixing one tablespoon of water with two tablespoons of the powder.  I then added the mixture into one cup of the latex paint and mixed.  Voila!  Chalk paint!
 The chalk paint mixture went on very smoothly and the texture was not too thick or too thin.  It adhered beautifully onto the surface of the table without any prep work except a quick wipe down. The Chalky Mixture is non-toxic and has no odor.  After using the Fiddes & Sons wax, I applied the antiquing powder and it created a soft, lighter look.
Here is the before and after!
[twentytwenty]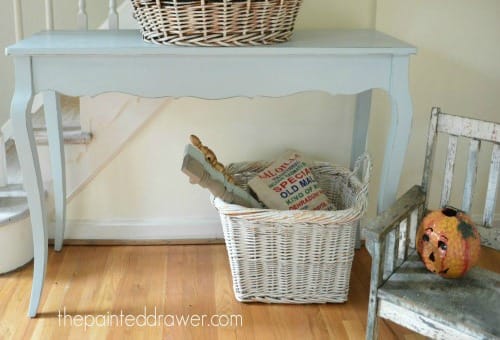 [/twentytwenty]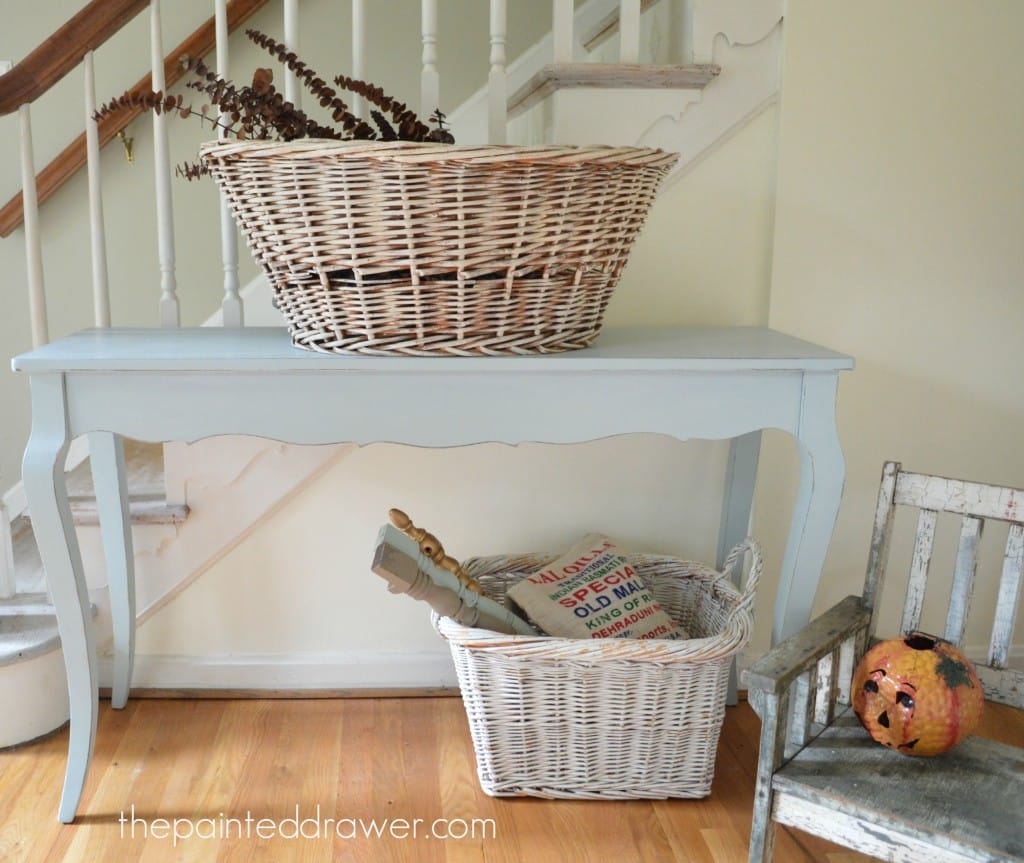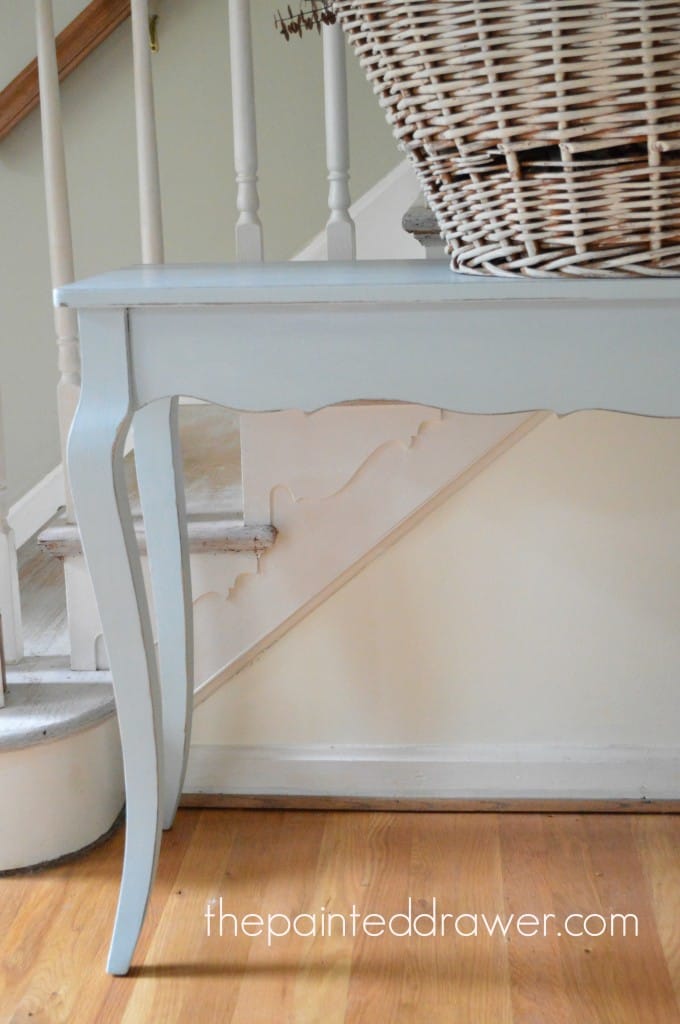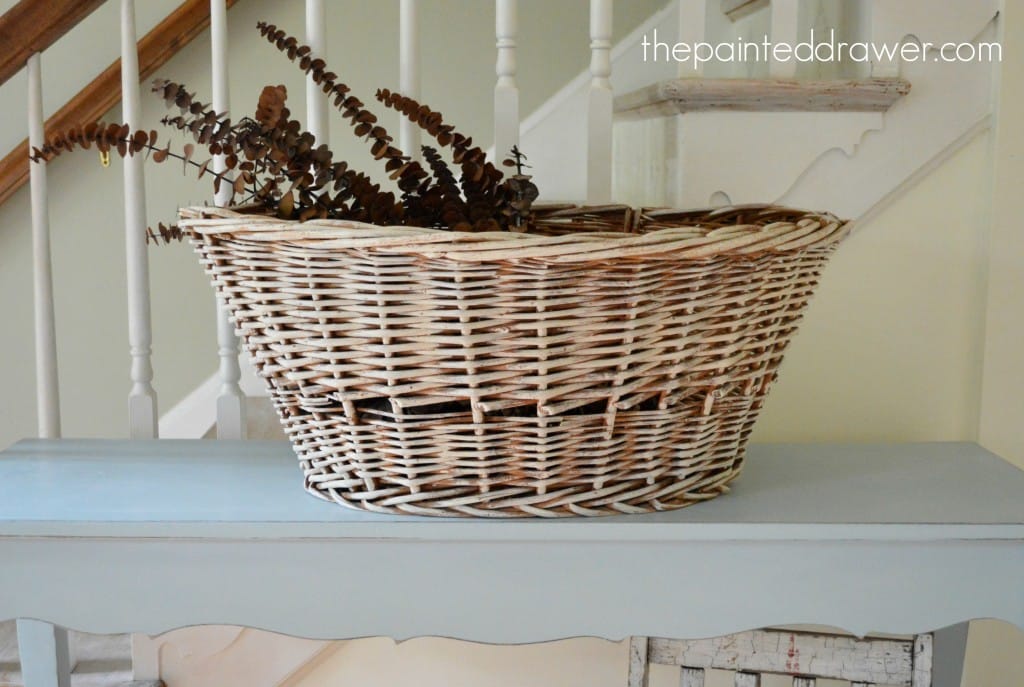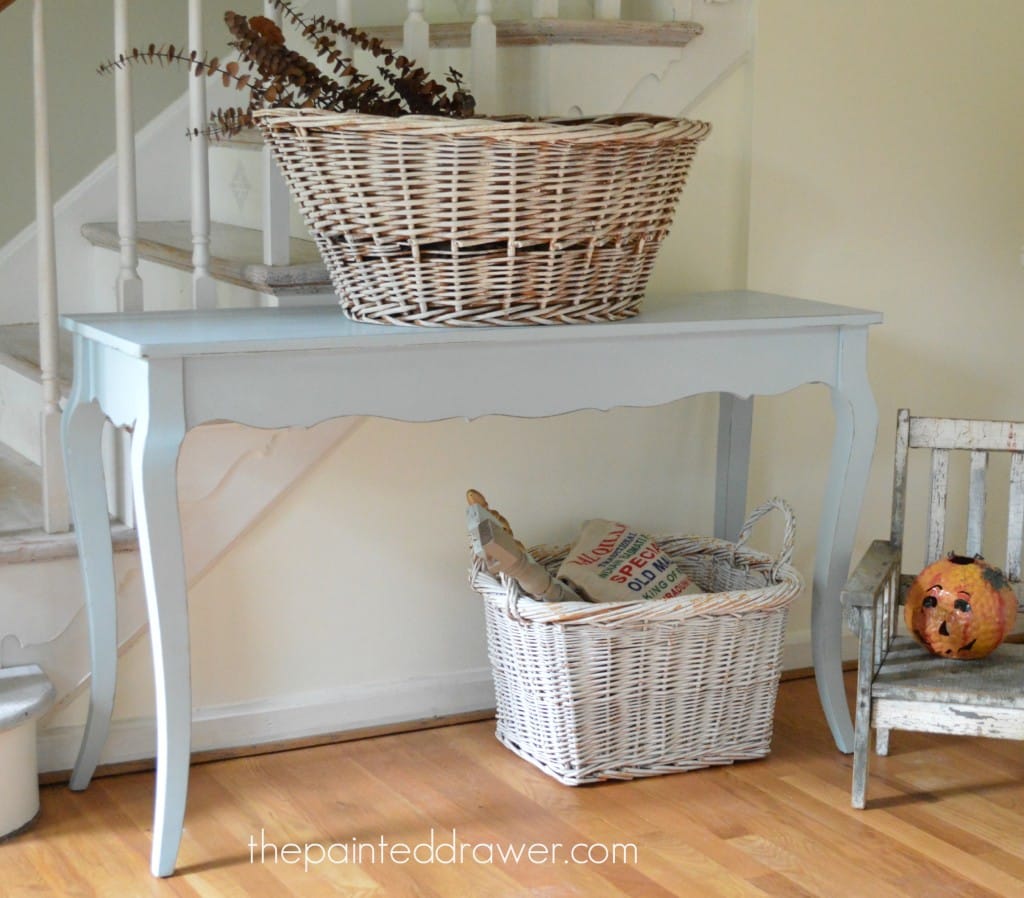 You can click on the link on my sidebar to find out more about The Vintage Storehouse Restoration Company plus Kelsey's fun blog full of informative posts.  Enjoy!
***The chalk paint mixture works best when added to a flat based, latex paint without primer added.  Apparently, all Behr Paint cans now say Paint & Primer In One.  The paint I used was Behr, plain, flat paint without the primer added – regardless of what the tin says.  It makes no sense…oh, well! ***
Join the Fun! I Always Love More Subscribers!
Linking To: