I am taking my girls to the Taylor Swift concert this evening and we are gearing up to get ready to go!
Before we leave, I am sharing my sweet gateleg table with you.  I bought it a few years ago and only had time to throw on a coat of primer.  I have used it all over my house.  Here it is with only the primer applied on it.
I spent time yesterday giving it a real makeover and used General Finishes Queenstown Gray. I haven't seen this color a lot in the blog or Pinterest world.  However, I love it.  It's a calmer look against the bright background.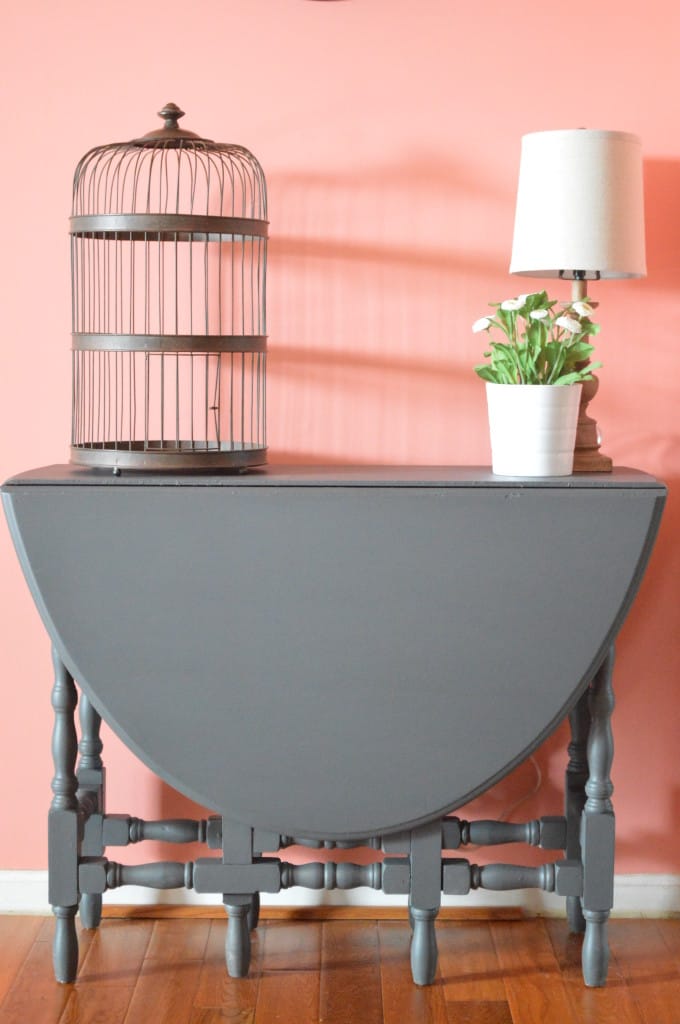 I also changed out the knob on the little drawer to give it some sparkle.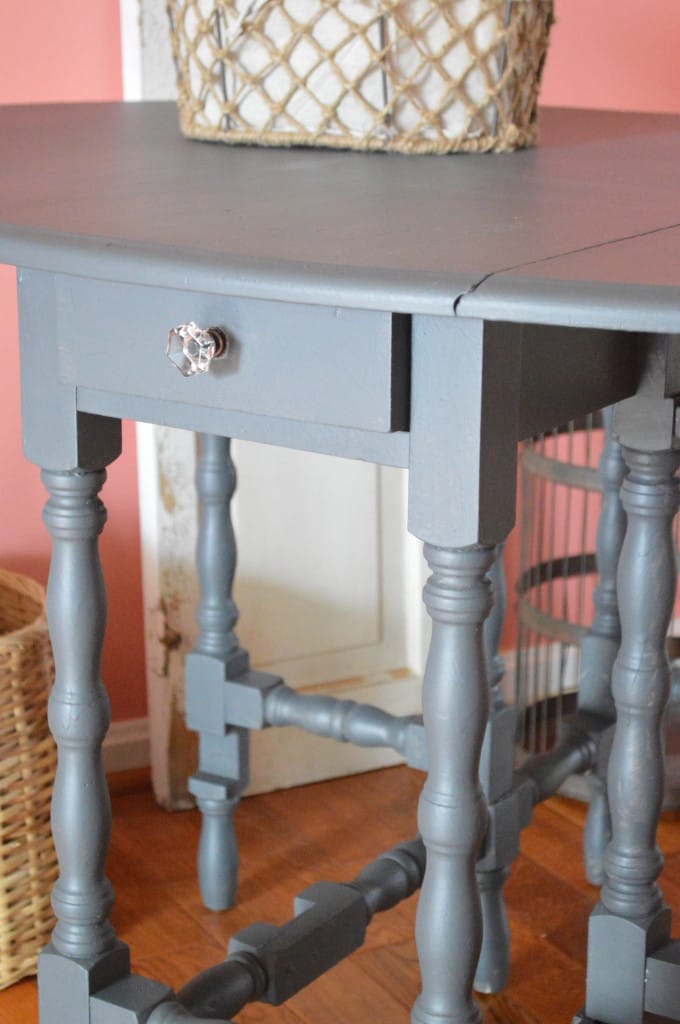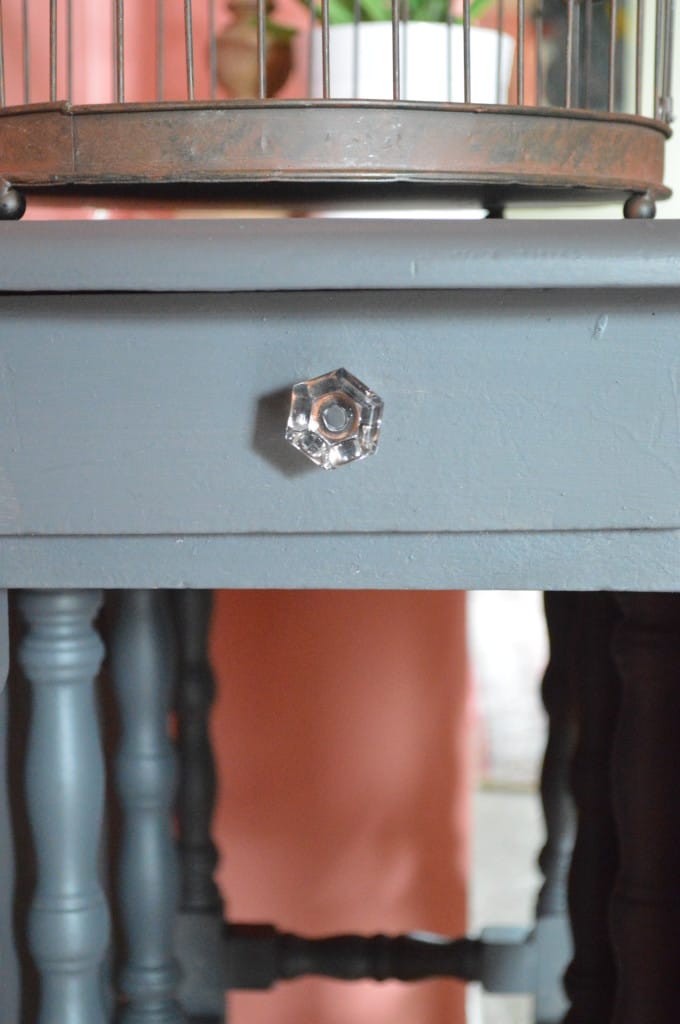 The milk paint was smooth and easy to apply and has given the table a great sheen.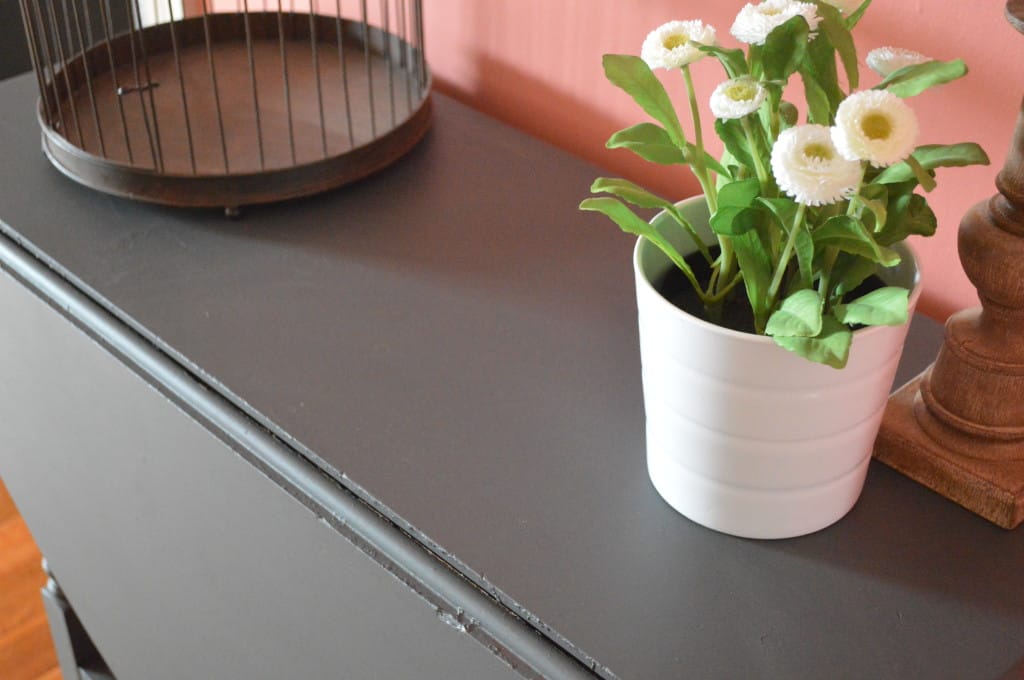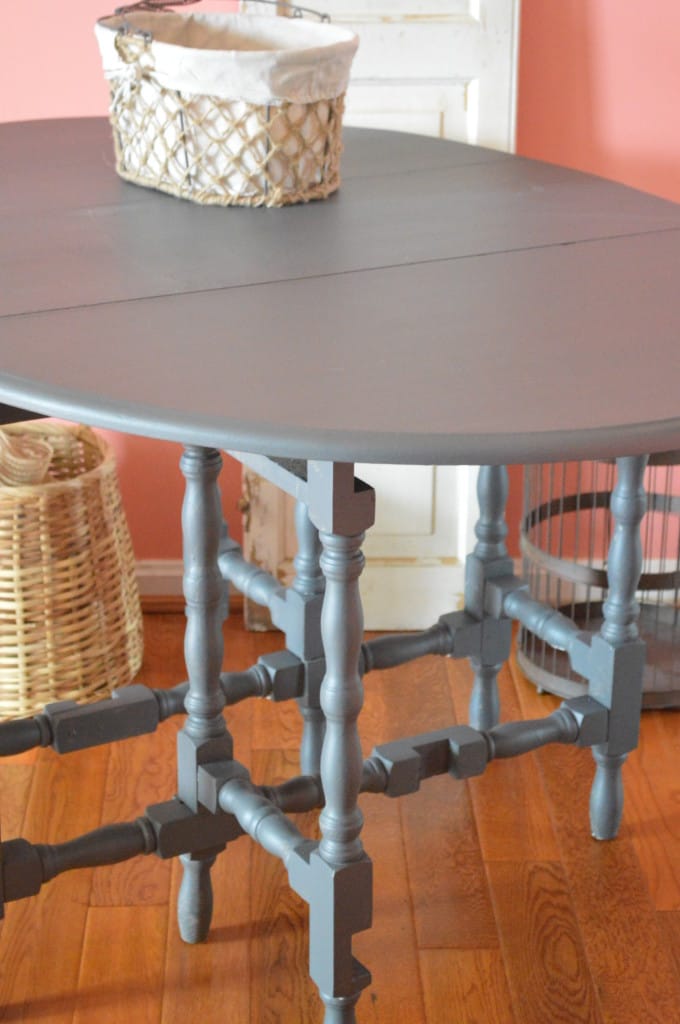 I'm now off to DC for T. Swift!  They're calling for storms and it's an outdoor venue at Nats Stadium – fingers crossed we get to see the show 🙂