The "Chest on Chest" as this type of dresser is known, started out like this:
It now has a new life in creamy white with beautiful cut glass hardware.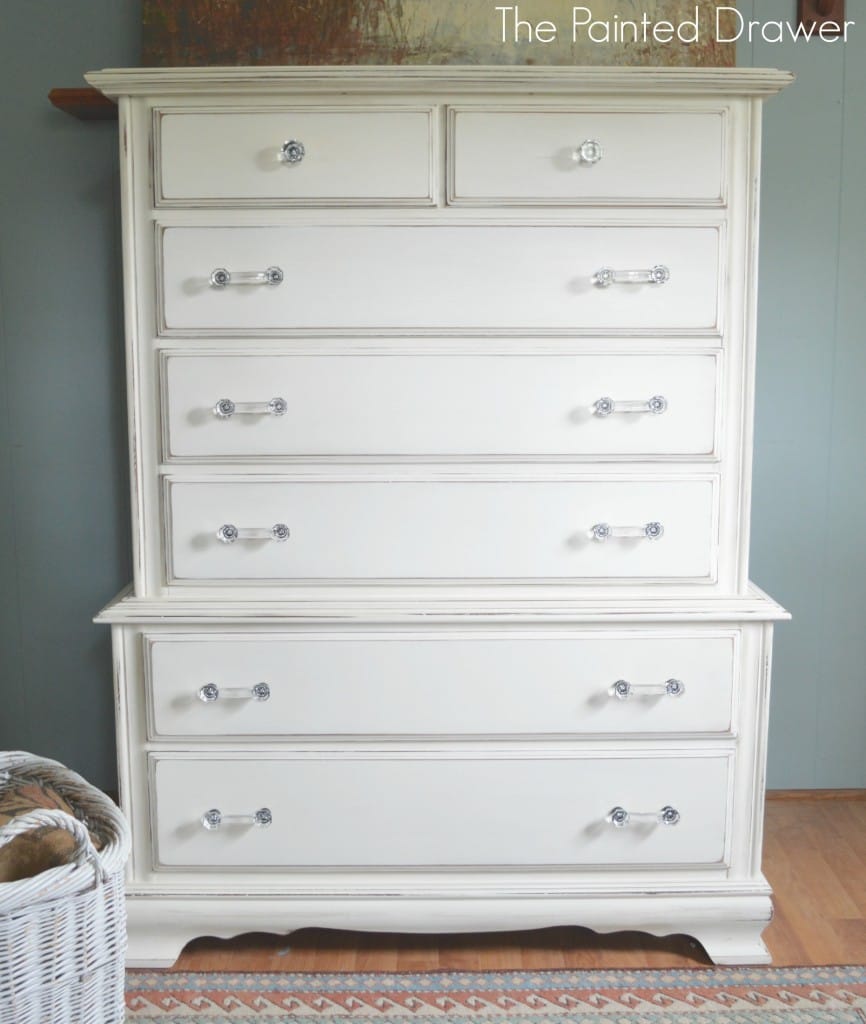 The new pulls fit into the existing holes perfectly.  I decided to change the look of the two top smaller drawers by putting on a single glass knob.  To do this, I took out my drill and created new holes in the center of the drawers, filled the old holes with wood filler, let it dry and sanded them back. To really cover the holes well, this needs to be done at least a few time (filler/sanding).
The new hardware just make the piece!  They are from D. Lawless Hardware and are gorgeous.  Clear octagonal cut glass with a rubbed bronze base that really ties into the wood peeking through from the distressing.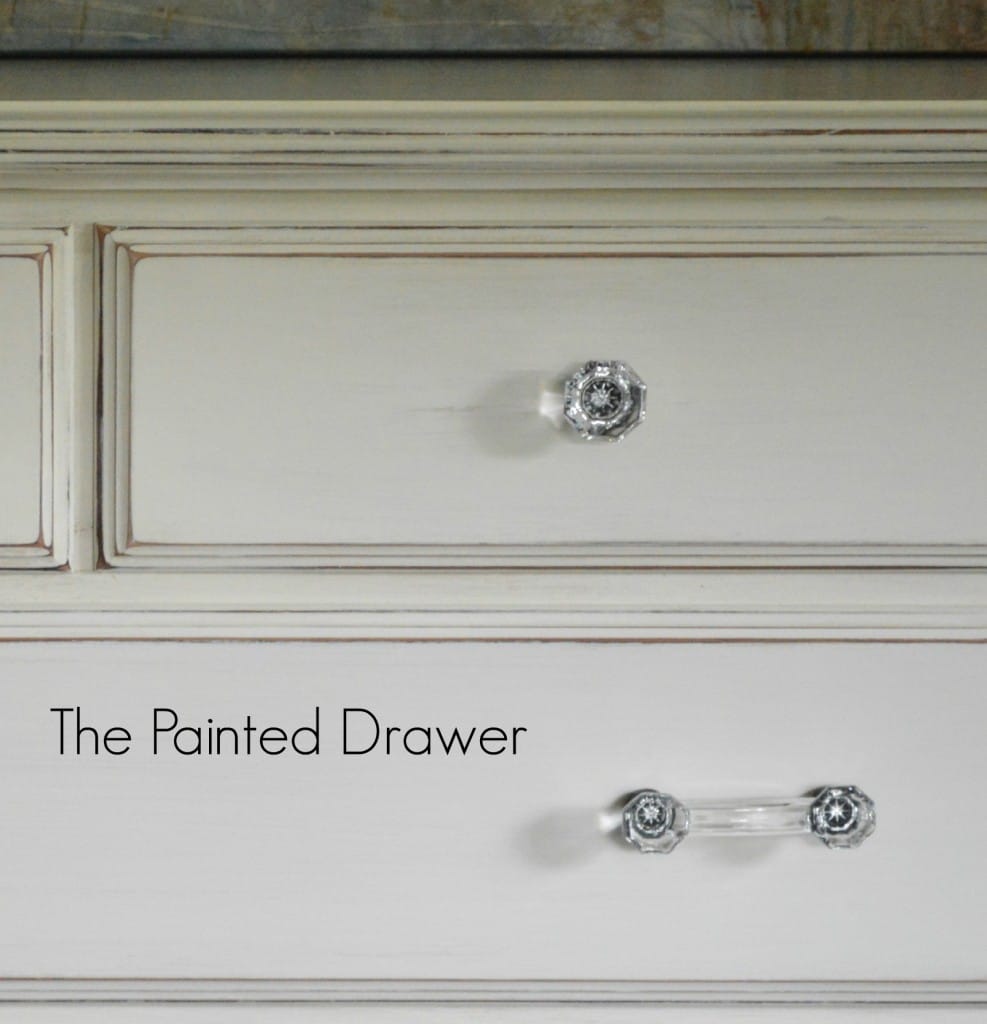 On the body of the piece, two coats of Annie Sloan's Old Ochre were first applied.  After sanding back to smoothness, I applied a coat of Old White.  I applied one more coat of the Old White onto the drawer fronts and then sanded back the whole piece again.  I like to use a 220 grit sandpaper and super fine sanding sponge to create that super smooth finish.  It was then distressed in the places I wanted to highlight and Annie Sloan clear wax was applied over the whole piece.
Now the chest has a gorgeous finish, with the Old Ochre showing through in places and the creamy whites together give it depth and change in the light. ♥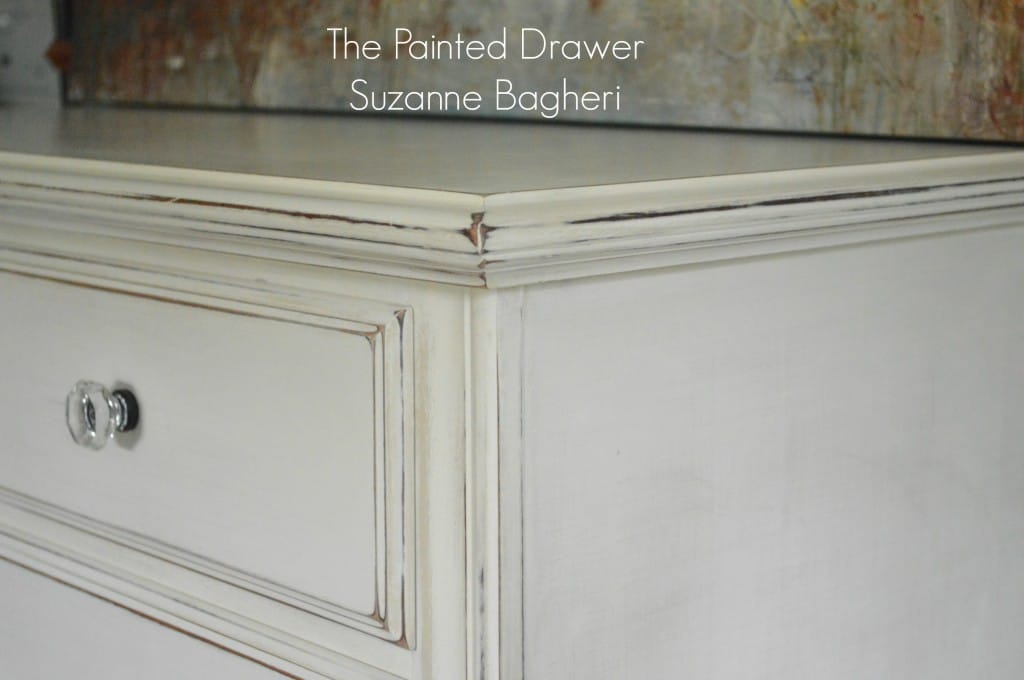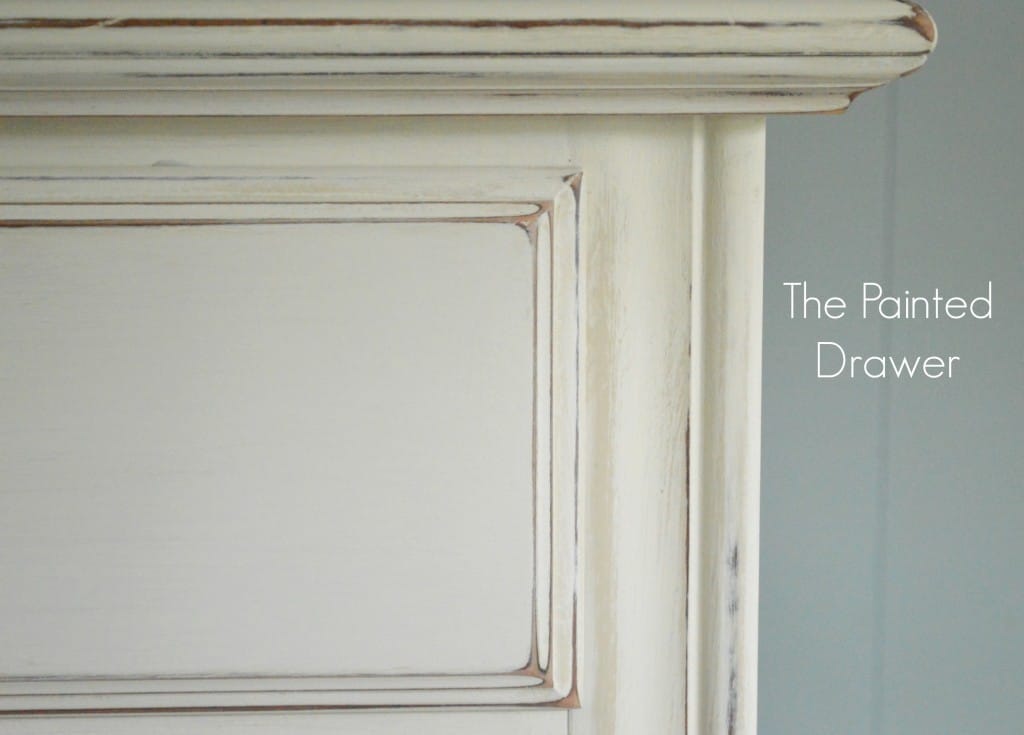 The distressing makes the detailing around the center and bottom of the piece really pop.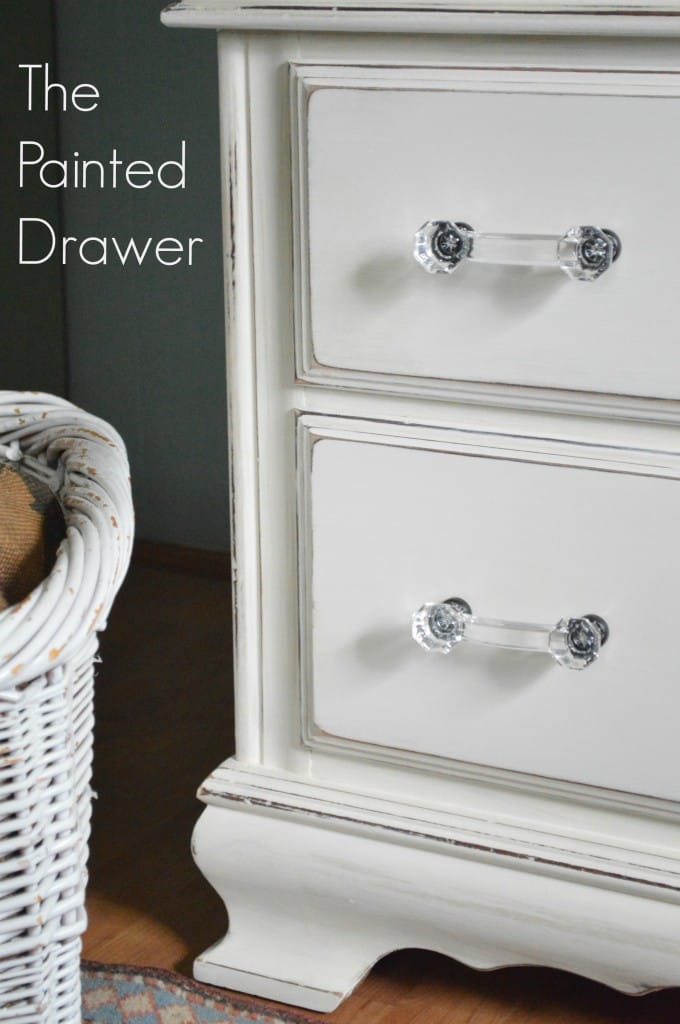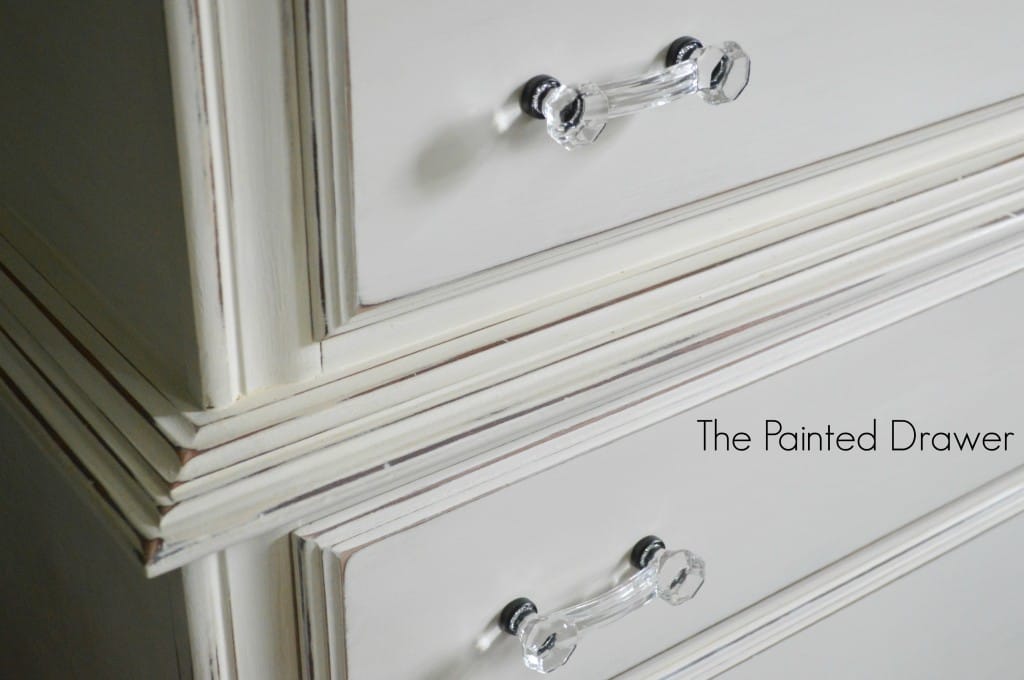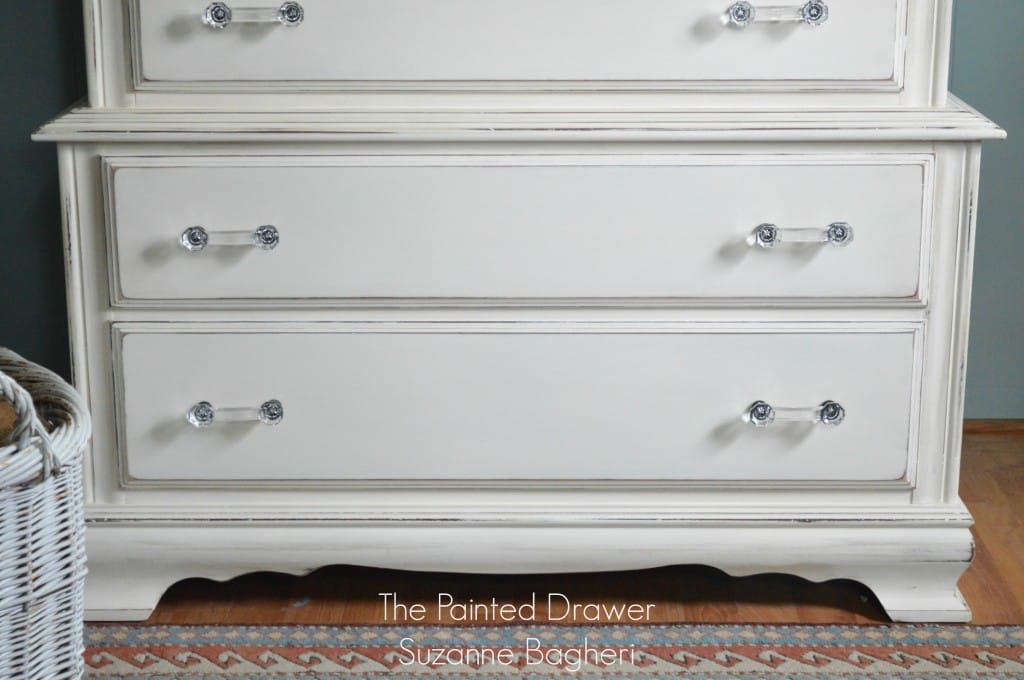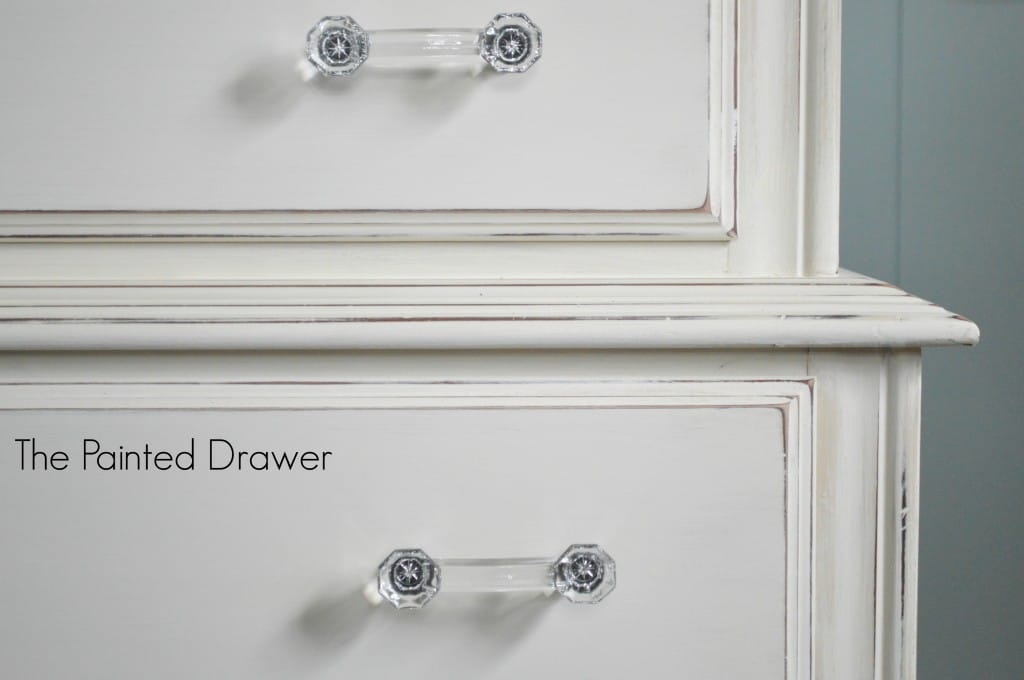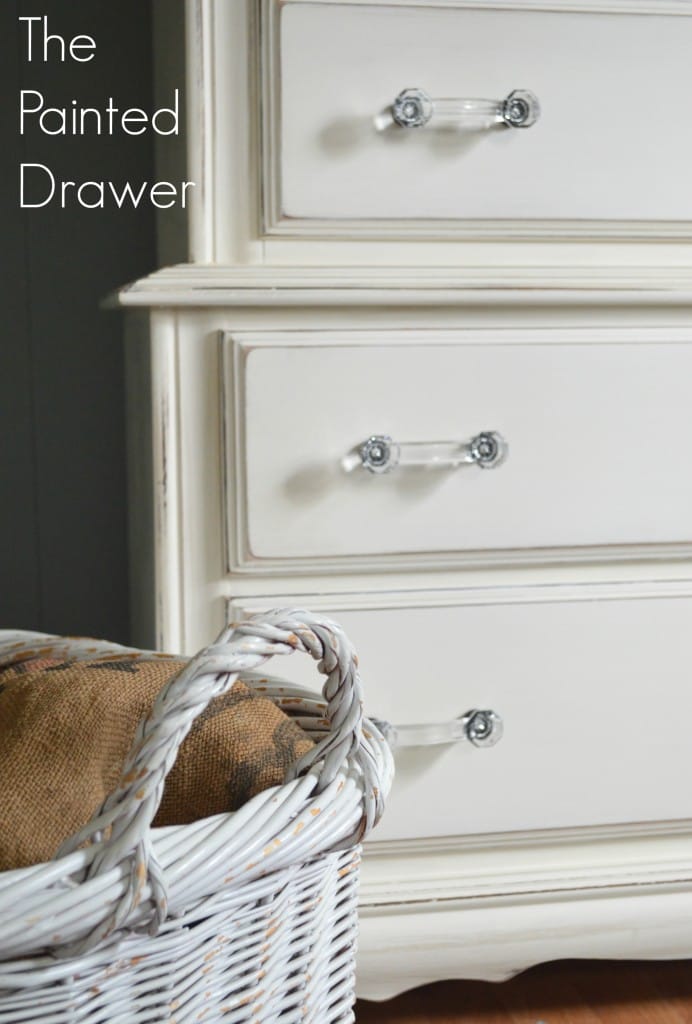 A gorgeous chest on chest that is making its way to its new home this weekend!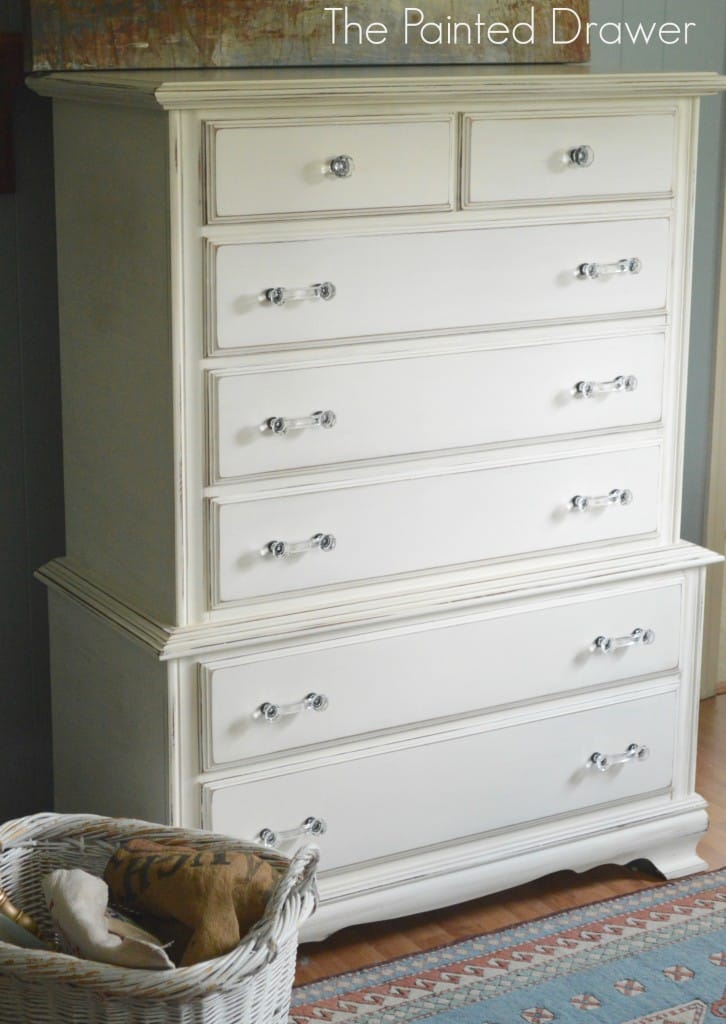 Join the Fun! I Always Love More Subscribers!