Sea Salt Bedroom and Lawyers Bookcase Makeover
I have spent so much time working on my kid's rooms in the past and have ignored mine for years – until now!  I spent the past week giving it a total makeover and I'm so thrilled with the result!
I wanted to create a more peaceful and serene space.  Part of this was to clean out the room and get rid of a ton of clutter.  That alone felt fantastic!  I then chose a very soothing color palette…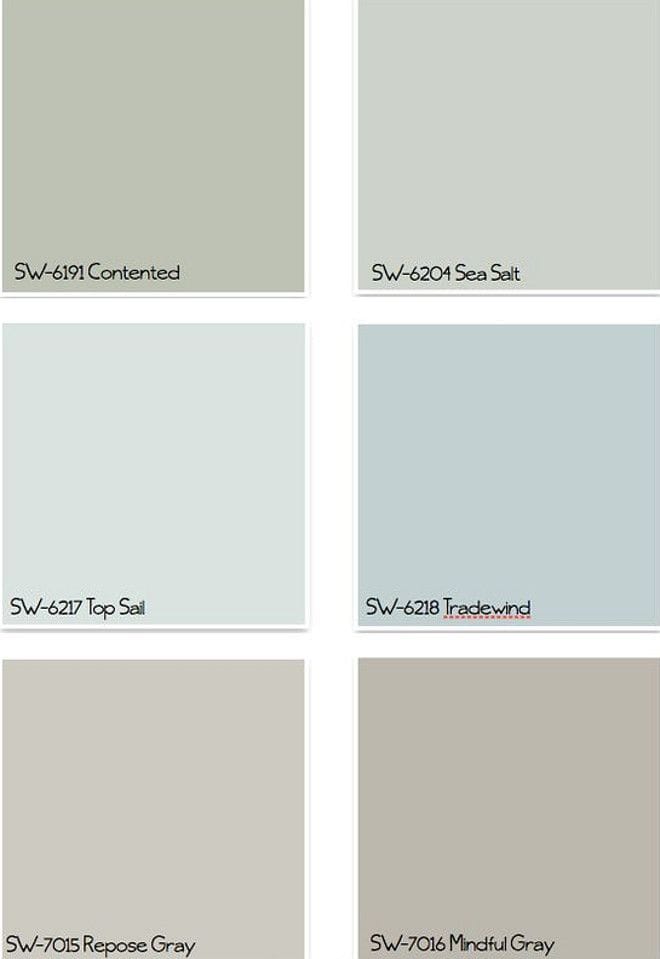 Sea Salt: All of the colors above speak to me and I decided on Sea Salt for the walls.  The color is serene, calming and complements my bedroom furniture perfectly.
Mindful Gray and Repose Gray:  I wanted to keep my existing curtains as they are tailor made and lined.  Actually, my mother found these curtains at an estate sale and they ended up being the perfect fit!  They also just happen to be in the same color range as the Mindful and Repose Gray – perfect.
SW Tradewind: My newly thrifted and painted nightstand in General Finishes Persian Blue brought in that shade of calming blue.  I also incorporated the glass cabinet that I found on the side of the road a few weeks ago.  I learned through my viewers that it is actually called a Lawyers Bookcase and I painted it in General Finishes Millstone and the interior back was painted in Persian Blue (again a shout out to a viewer who had that great idea!)  By the way, I was thrilled to find that the top of the bookcase has a working light inside!
Here's a quick recap on my thrifted finds that I have added into my bedroom.  Each one has a link to its original "Before and After" post with pics.
A Finished Settee Before and After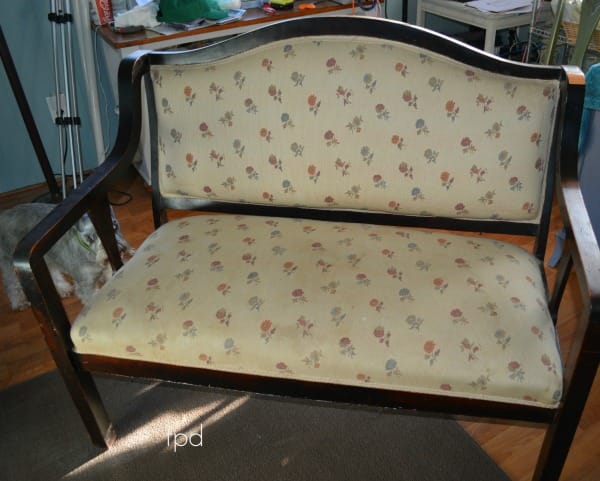 Persian Blue Nightstand Before and After
FFM: Glass Cabinet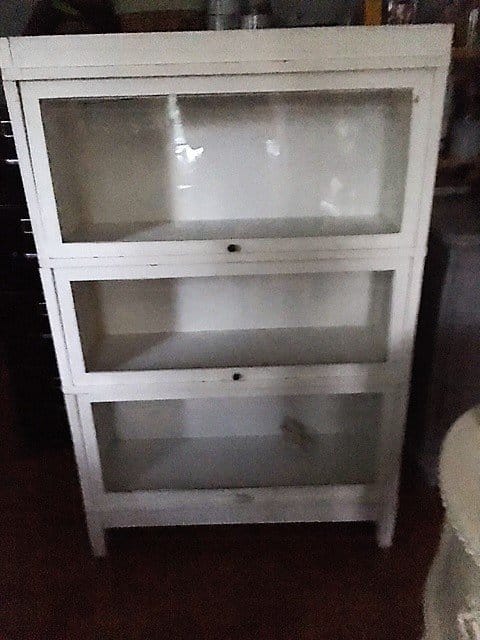 Drab to Fab Farmhouse Chair Makeover 
For this bedroom makeover, the following were the only new purchases and the total cost:
One gallon of paint that I had color matched at Home Depot in Behr Premium Plus Ultra for $30.98, a lamp from HomeGoods for $29.99 and a new rug from HomeGoods that was an amazing find!  It was discounted to $130 and I grabbed it.  It was truly my lucky day because the colors and size are perfect and it really pulled the room together!  I also treated myself to the pretty little vase with white hydrangeas (again from HomeGoods) for $14.99.
Here are a ton of pics!
Before: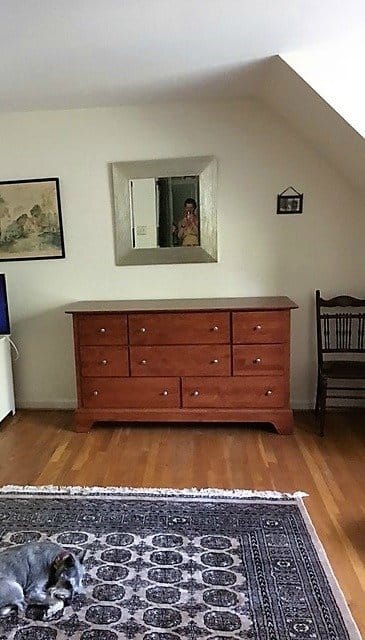 Here is the room now!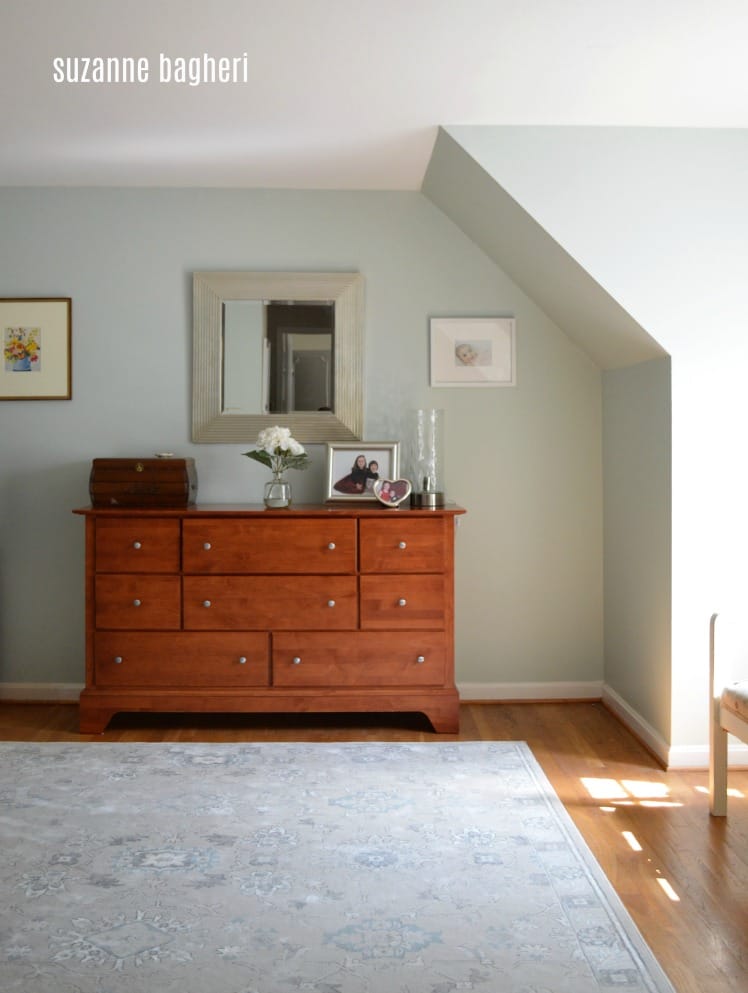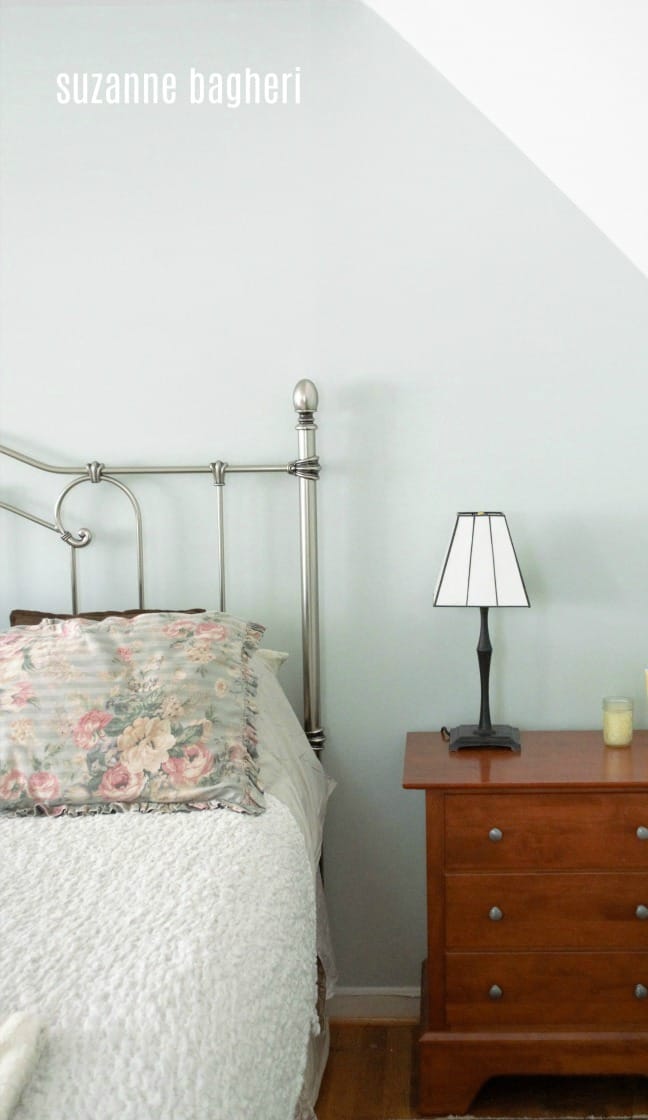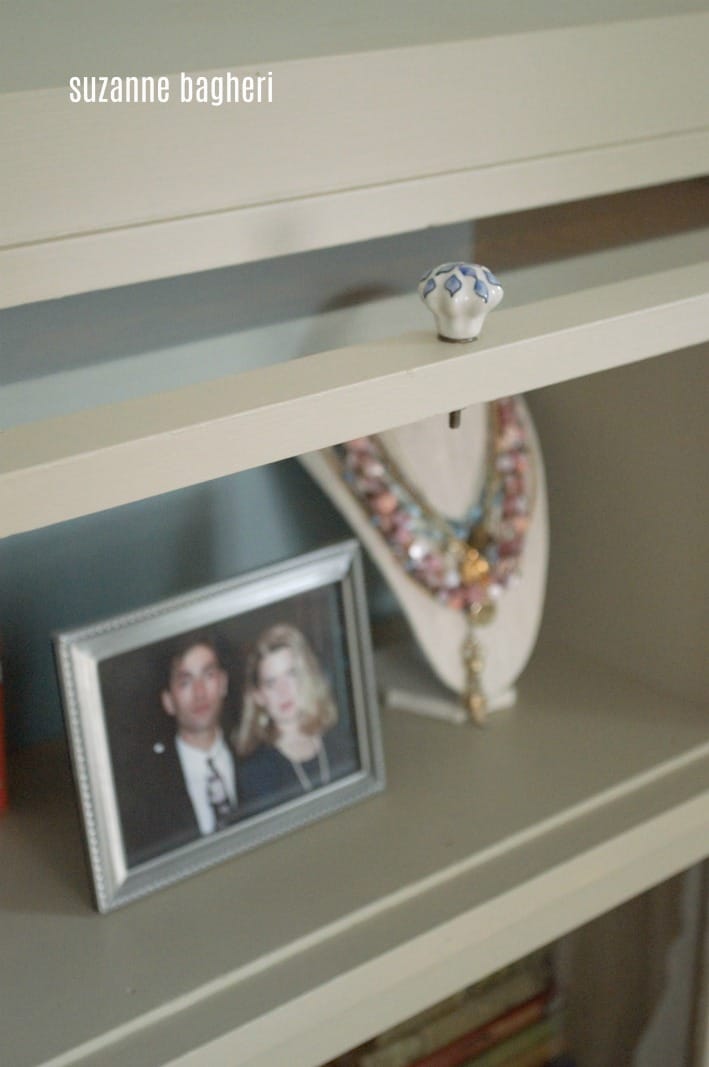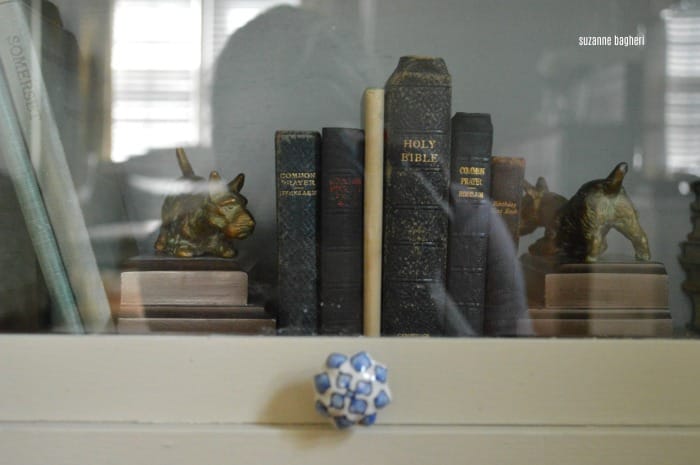 The only thing left is for me to purchase new bedding (I have my eye on Wayfair!) and to frame a few of my kids artwork from school to hang.  It feels so good to wake up in a space that makes me smile!