Yesterday's favorite find is finished!
Here is the before and you can see that it was in great condition but dark and drab.  My client wanted a pale blue with green undertones and gold highlights – yum!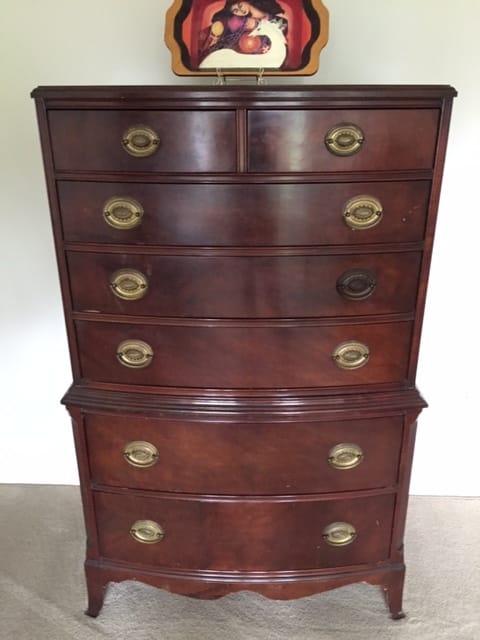 Here is the after!
I used Annie Sloan Duck Egg Blue to achieve this finish.  This was quite the process so here goes!
I  applied a coat of Annie Sloan Old White as a base.  I first used a combo of basically half Duck Egg to half Old White.  However, once applied it was just too light.  I added more Duck Egg into the mixture to make it about 3 parts Duck Egg to 1 part Old White – ah, perfect!  I also added a wash of straight Duck Egg to give it more depth.  The white peeks out in places to add to its lightness.
I hope you don't mind but I took a lot of pictures of the detail to share with you all.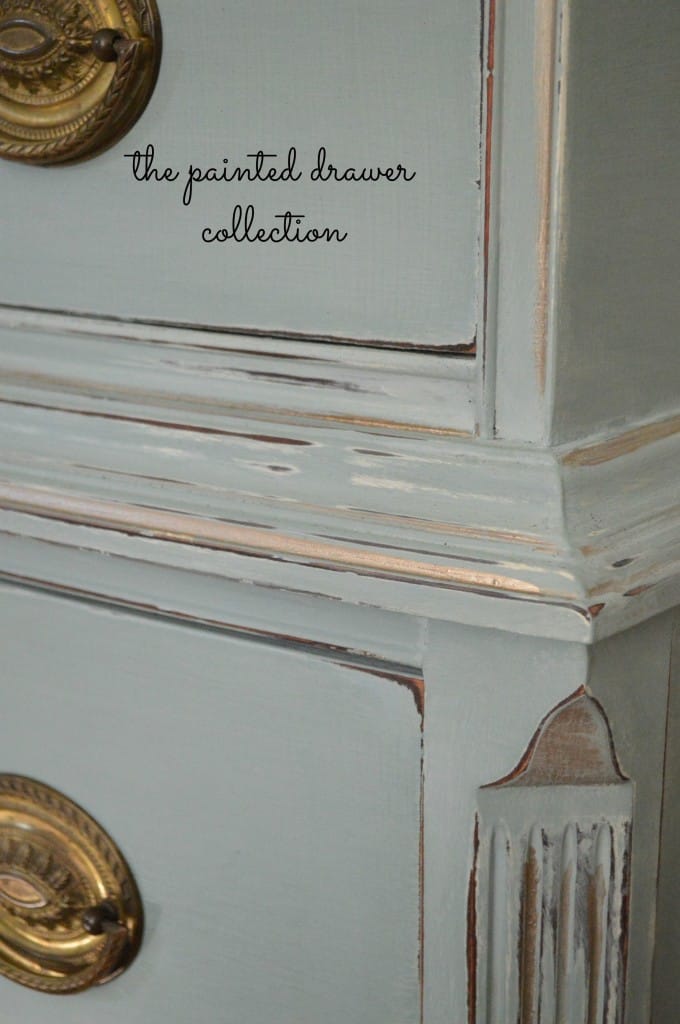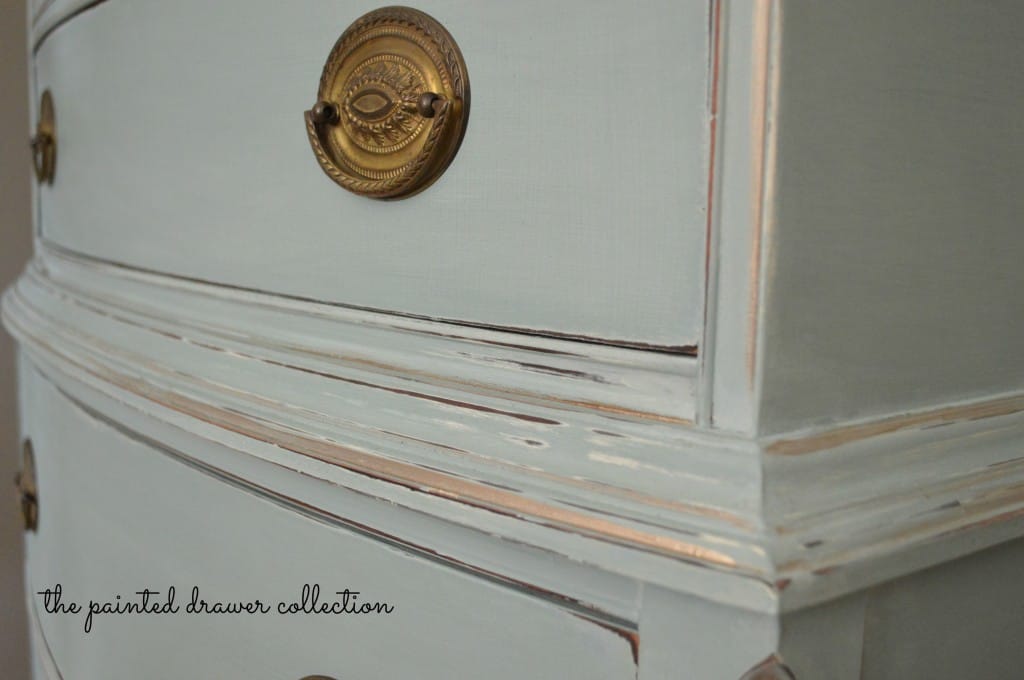 For the gold, I hand painted along the bits and pieces I wanted to highlight.  I then sanded back and distressed the entire piece.  After distressing and waxing in clear wax, I went back over some of the gold once again. The vintage pulls were given a quick brush over to brighten them up and add yet another pop of gold on this pretty piece.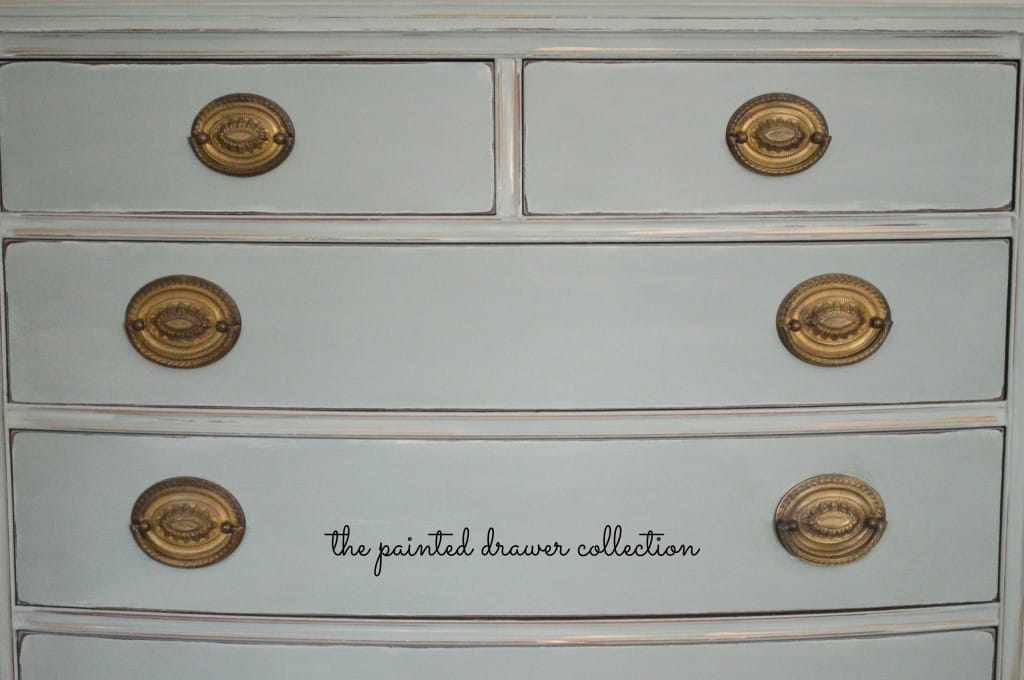 The Duck Egg appears more blue or green depending on the light. Lovely!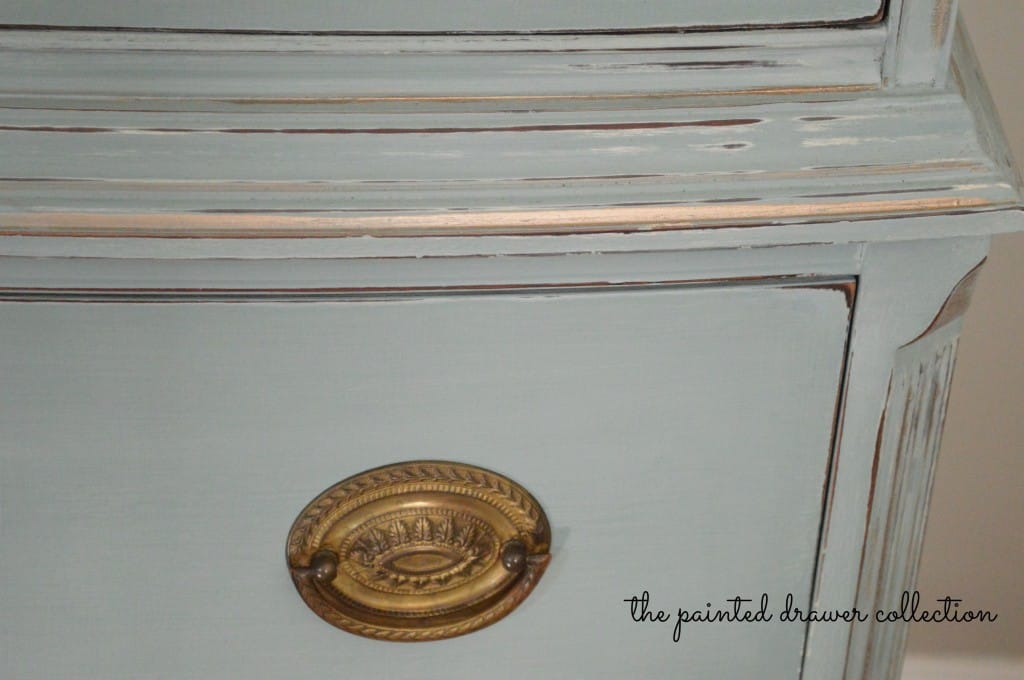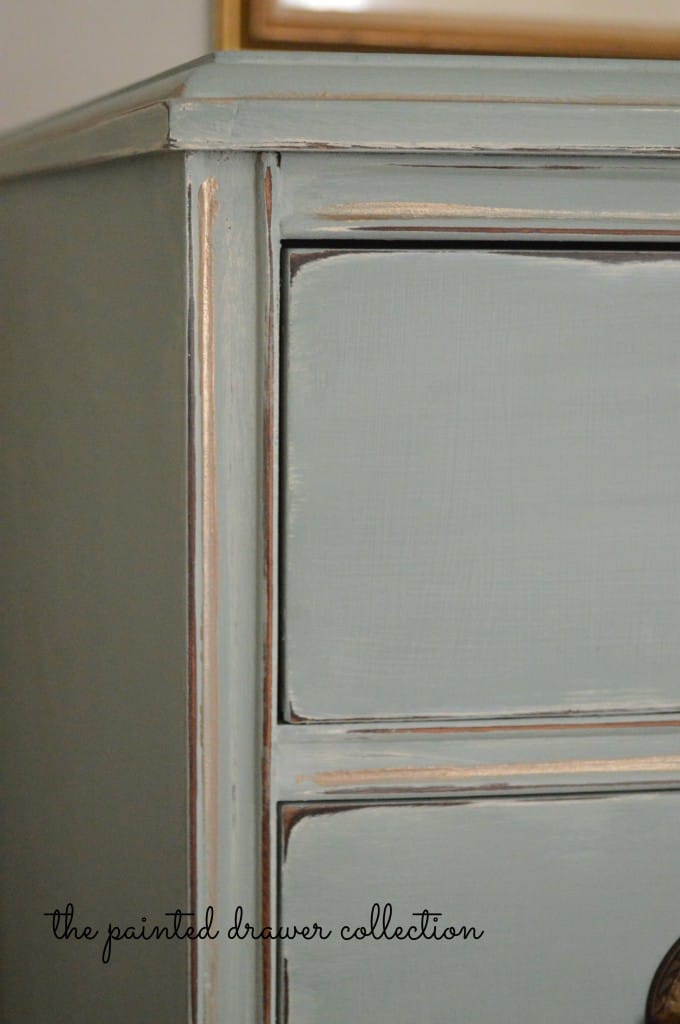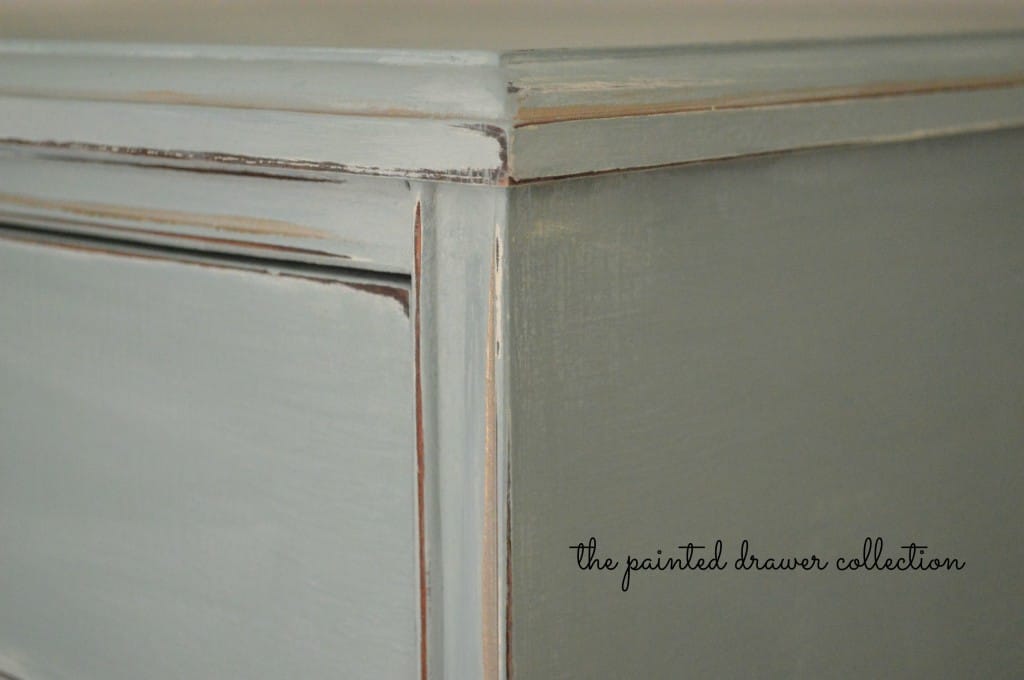 I am almost finished with the other piece for Homa.  I am kind of like Edward Scissorhands when I get going on a piece and just go with it.  When there is a set to finish, I have to remember each step carefully so I can repeat it on the next piece and it makes it a little tedious.  I'll share tomorrow!