First up – if you haven't entered the HUGE Labor Day GIVEAWAY please do so now!  Even if you have entered, you can tweet and share on Instagram every day to get more entries and increase your chances of winning!
Do you remember I found a very vintage bedroom set a few week's back at a thrift store? It had gooped up old paint all over it. Well, I took the old, goopy dresser and had a blast with it!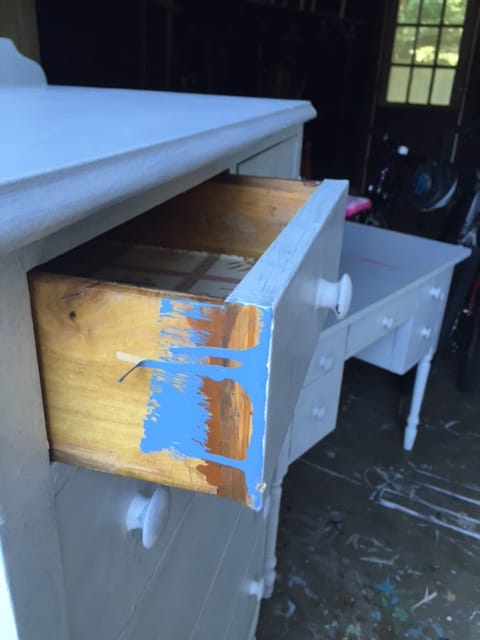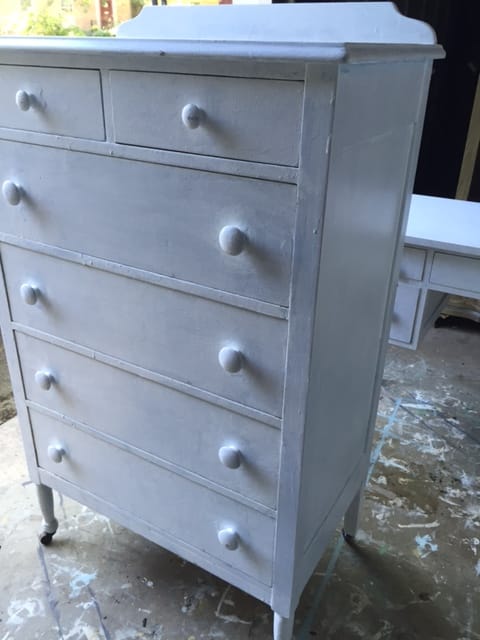 I have been working so hard the past few weeks on a different bedroom set that I was doing for a client. When I work for someone else, I have to be careful to keep their vision in mind when I work and I can't really experiment too much. However, when I find a very vintage piece for not a whole lot of money – well, I can go to town!
I first sanded it all back, revealing a blue paint underneath the white. It took ages btw to get it as smooth as I possibly could. It was fine by me. You have to work with what you've got and in this case it was a hot mess. So, time to throw more paint on and sand and more paint and sand and well, you get the idea…oodles of layers of paint.  The final coat is General Finishes Corinth Blue which I feel gives it a fun pop of color.  The handles are from The World Market  ♥
Here are the pics of the vintage dresser before & after – enjoy!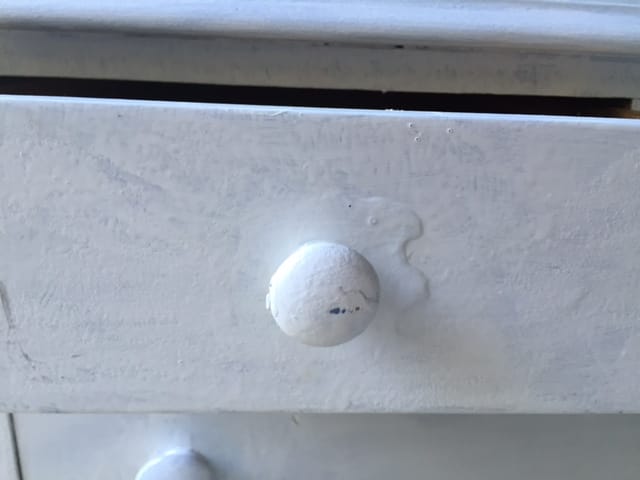 Tomorrow I have a fabulous What Would YOU Do?  to share!  Can't wait!