This is a beauty.  It was lovely before, although in very poor condition.  I believe this is a great example of a vintage piece that looks fantastic in a picture from afar.
However, upon closer view, one can see chunks of veneer missing from the drawers and the deep scratches that covered the whole piece.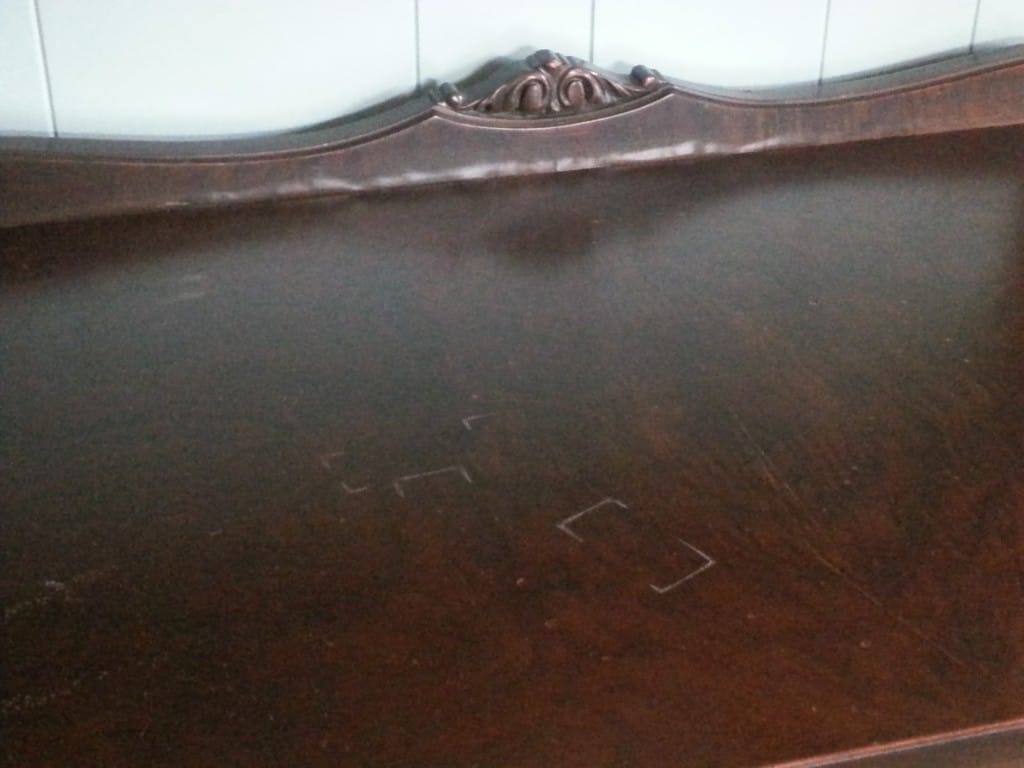 Here is the after!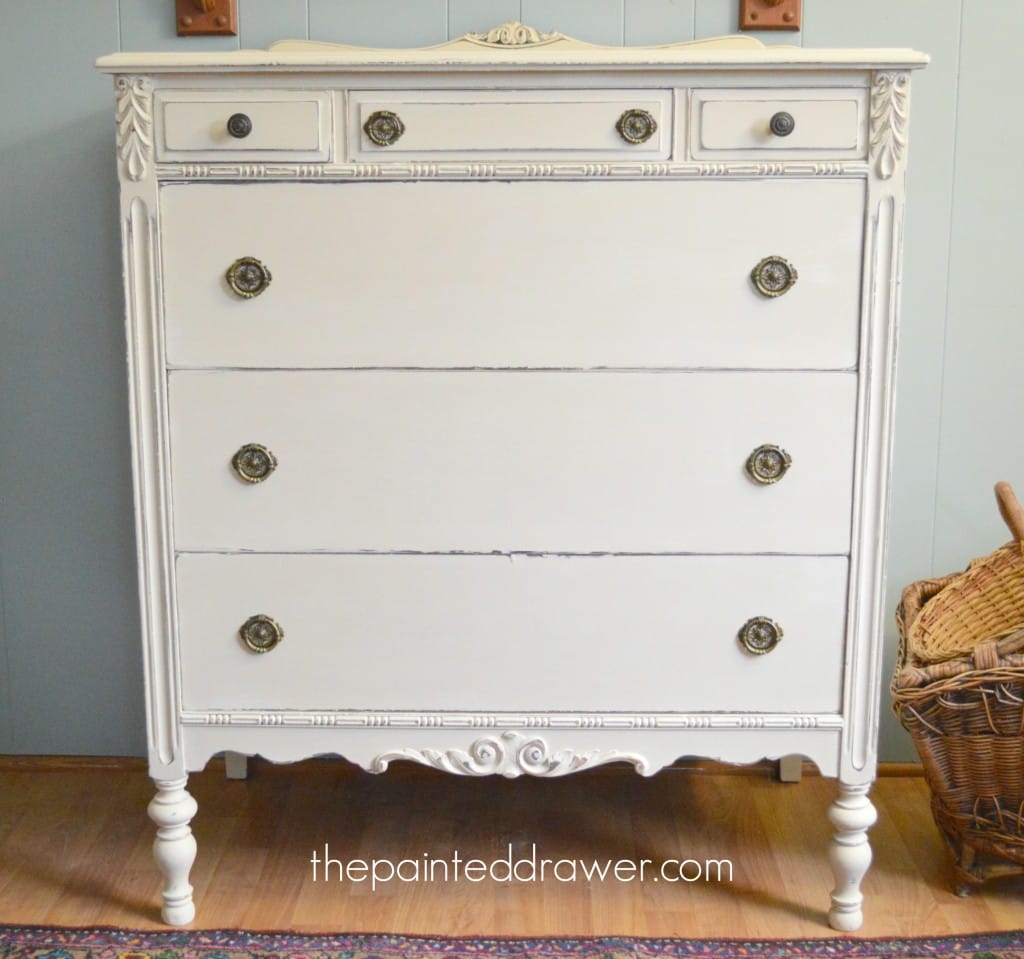 My client wanted it in a creamy white and I went straight for my Old Ochre chalk paint from Annie Sloan.  I also added a coat of Old White under the Ochre.  This peeks through and lightens the piece after sanding back.  It was sealed with Fiddes & Sons Supreme Wax Polish.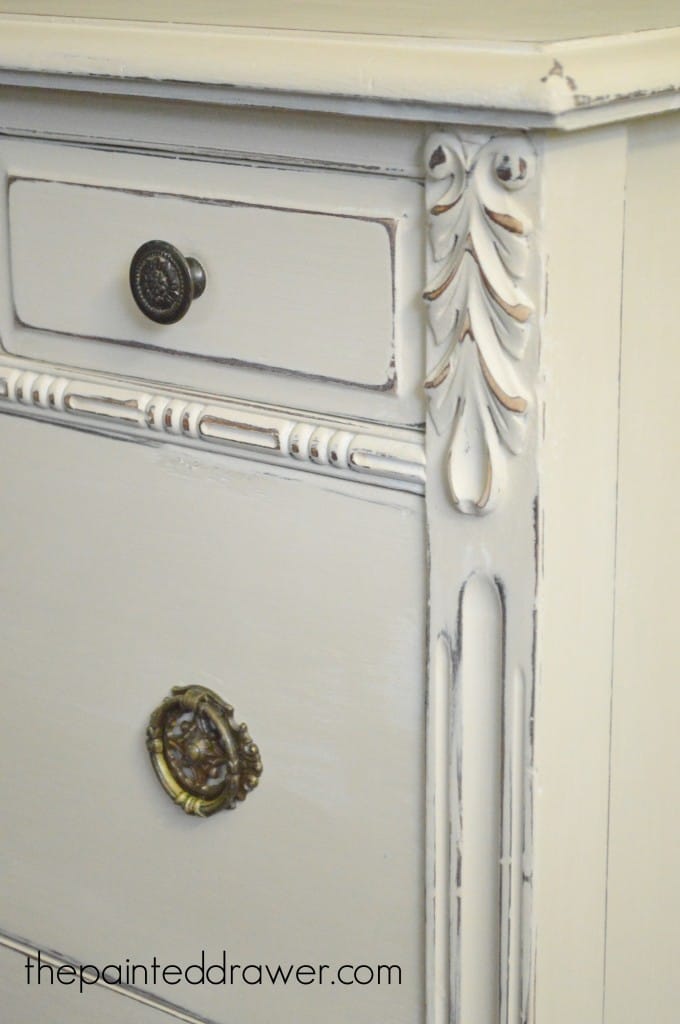 Oh, those vintage details!  The lighter paint allows them to really pop on the piece.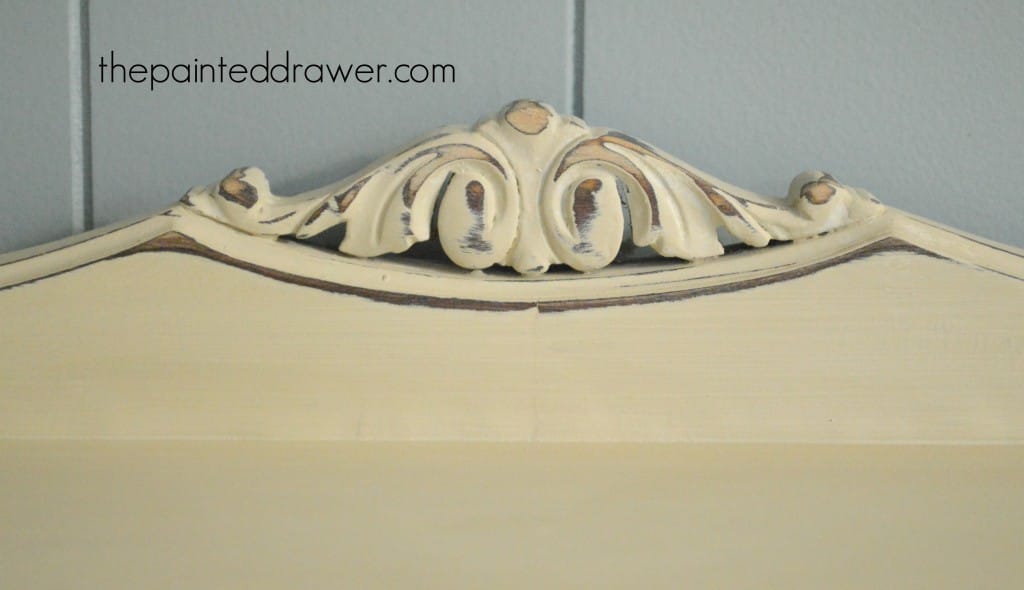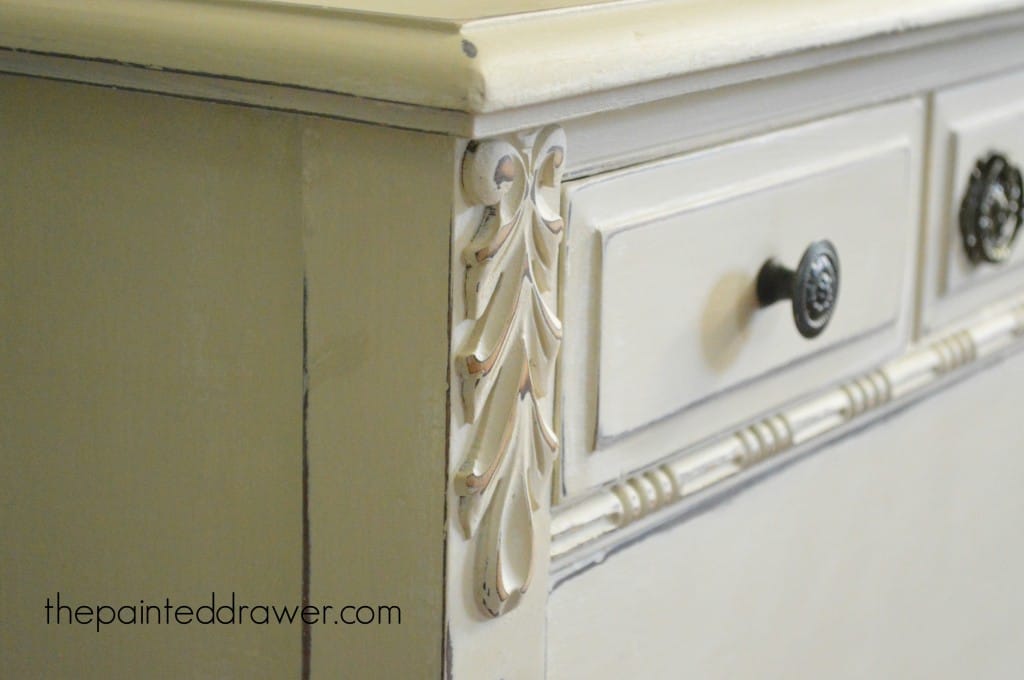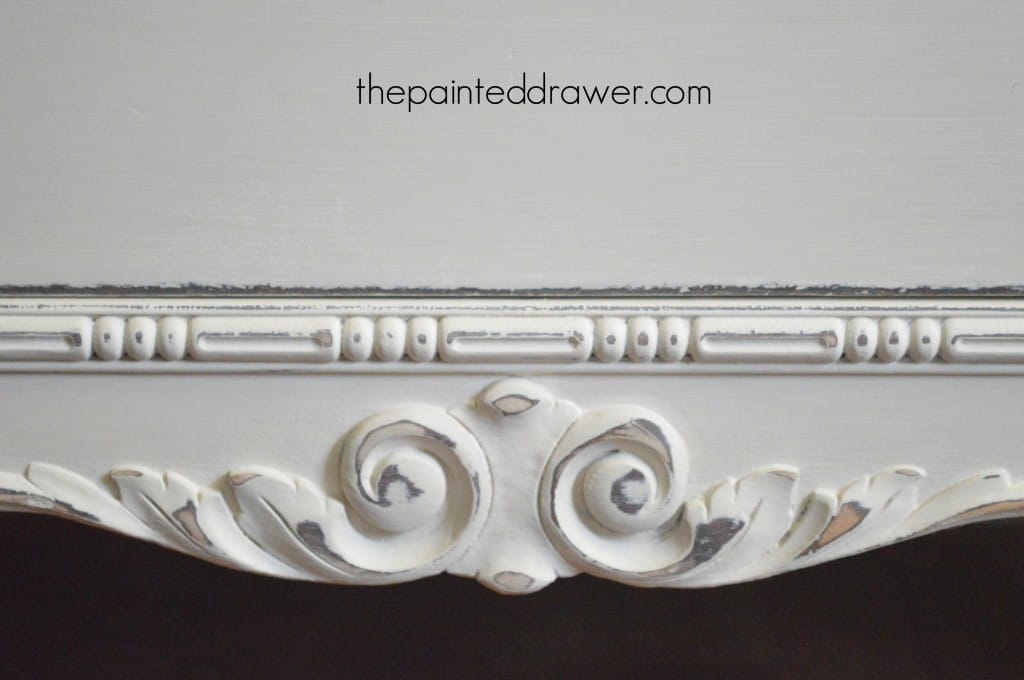 The original drawer pulls are beautiful and the color ties in nicely with the distressed wood.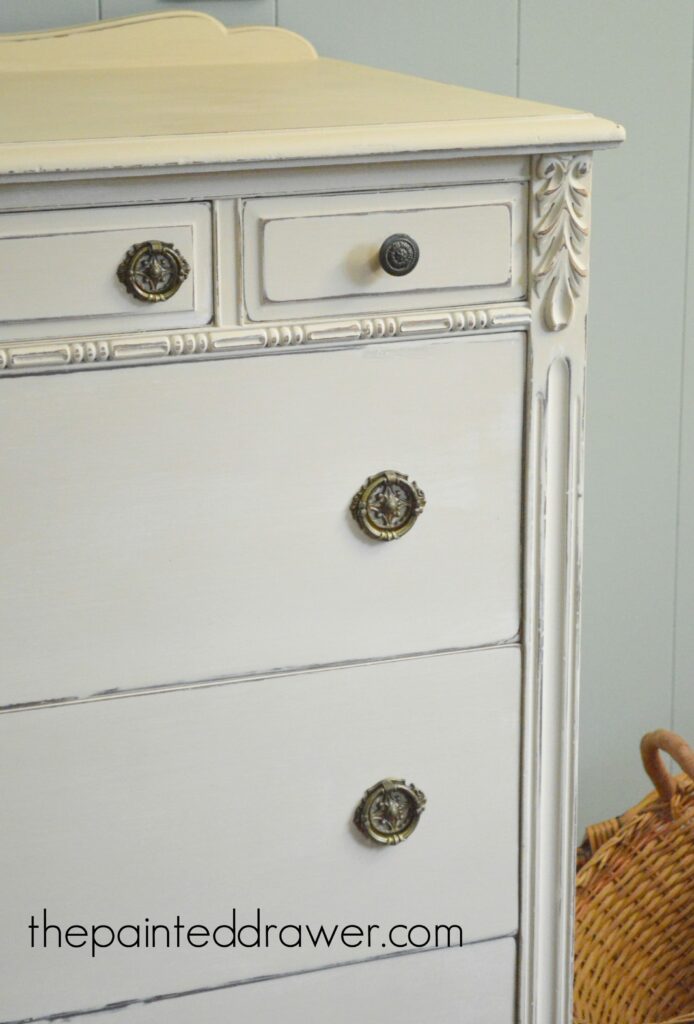 OK, let's go back to the example I gave above of how a piece can improve with paint.
Before:
After: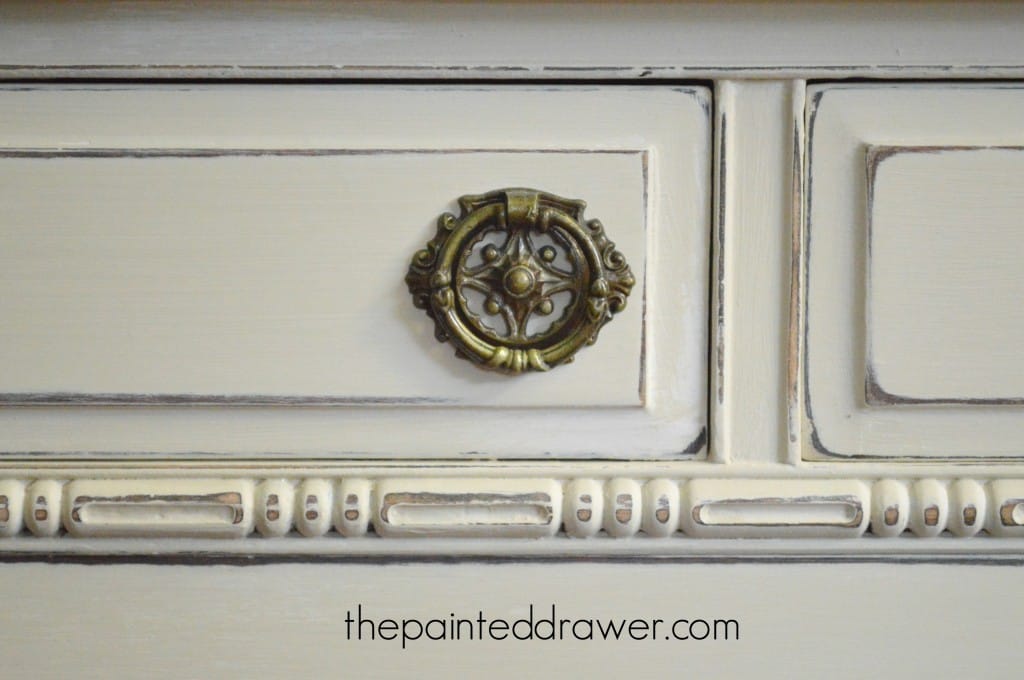 I hope you all agree that this makeover was warranted!
The Vintage Chest in Old Ochre – on its way to its new home next week!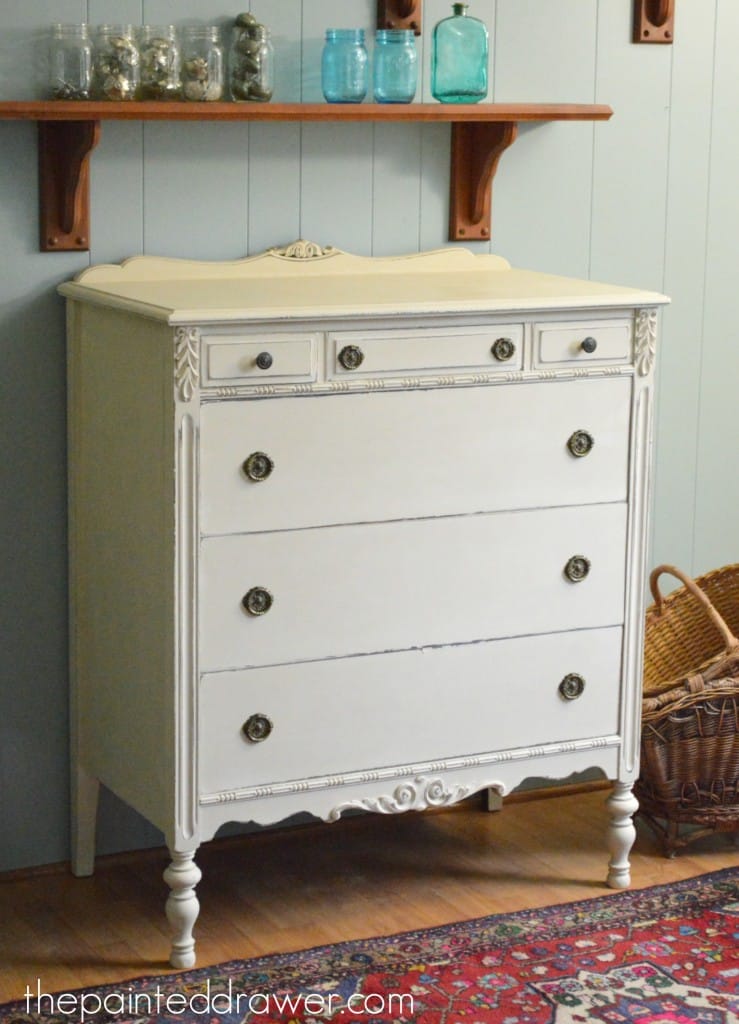 Join the Fun! I Always Love More Subscribers!