I was thrilled when I stumbled across this french cedar blanket chest last month at one of my local thrift stores.  I have a "thing" for these chests because they always look beautiful when finished and are such useful pieces in the home.  The inside of this one is all cedar and in excellent condition and the outside just needs a makeover.  Here is the blanket chest in my garage, patiently waiting its turn!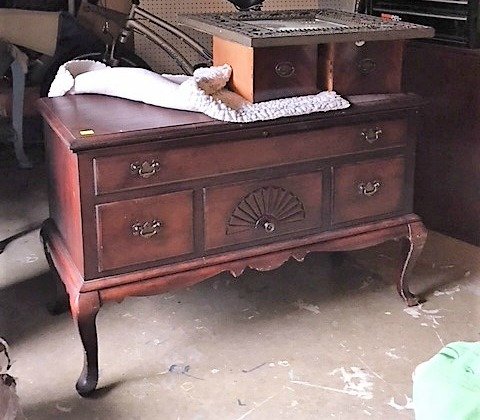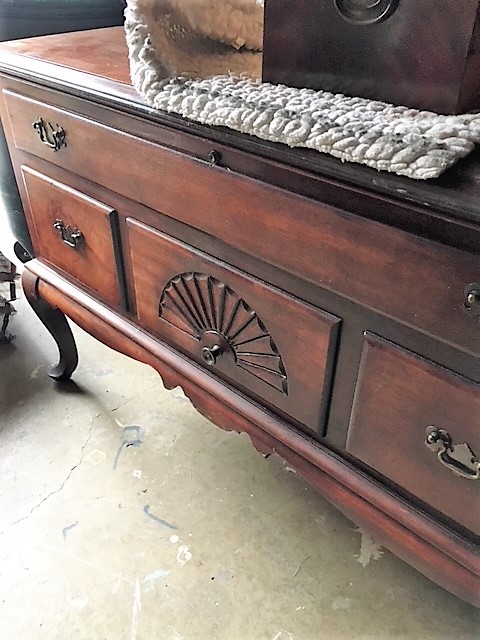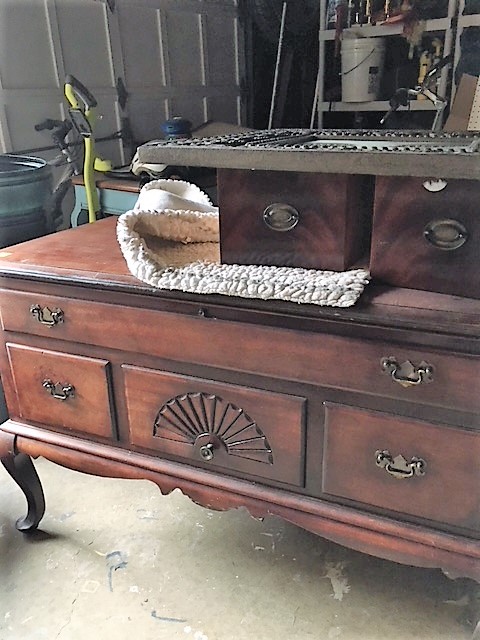 I"ll work on it when I get a chance and will post the results and it will be for sale on my Etsy shop.
For a fun throwback, here's a look at the other two blanket chests that I've finished over the years 🙂
The French Lane Cedar Chest (Post HERE) was a find from Craigslist.  It started out looking basically the same as the one I just found, although slightly more ornate.  I used Annie Sloan French Linen and distressed it back to reveal the original red highlights underneath.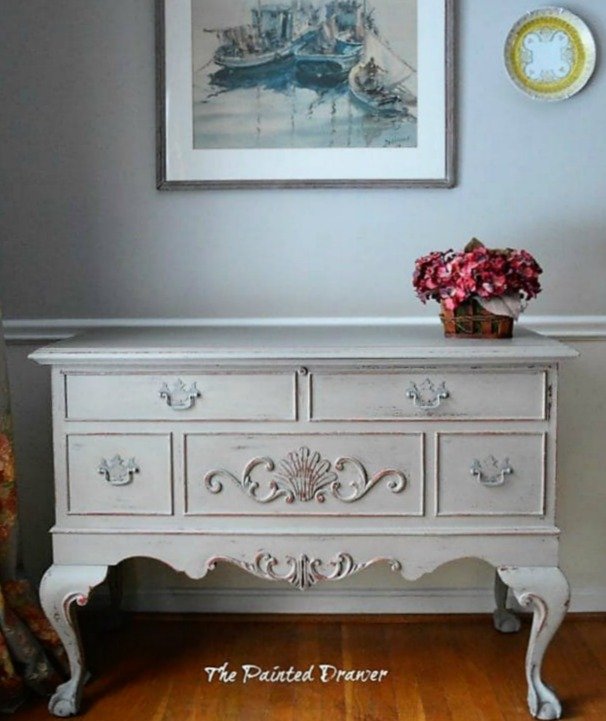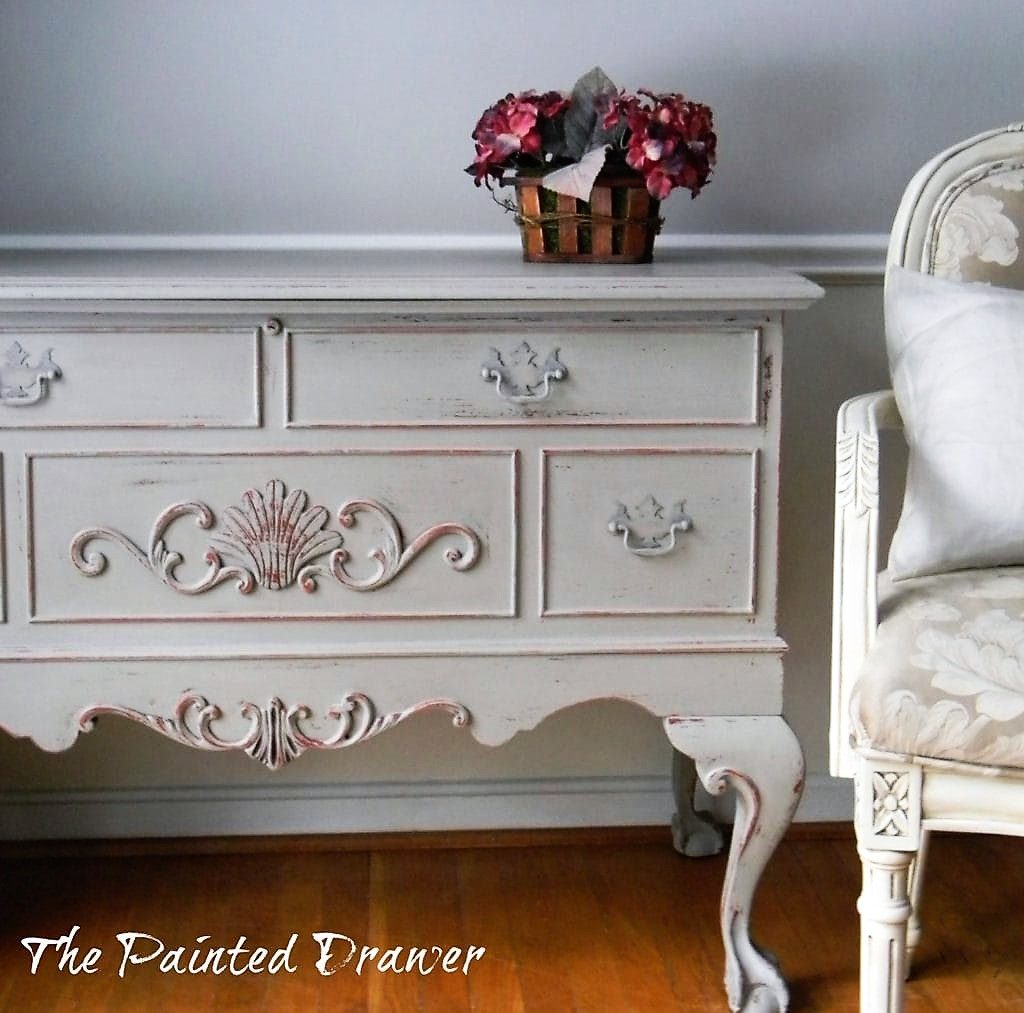 And this French Chest below (Post HERE) also began almost exactly like today's favorite find.  It was painted in layers of Annie Sloan Provence to create this finish.
In a few days, I'll post pics of a desk that I just finished working on.  It was finished in the same metallic method as the bench that I shared a few weeks ago (Post HERE).  I'll be back soon!