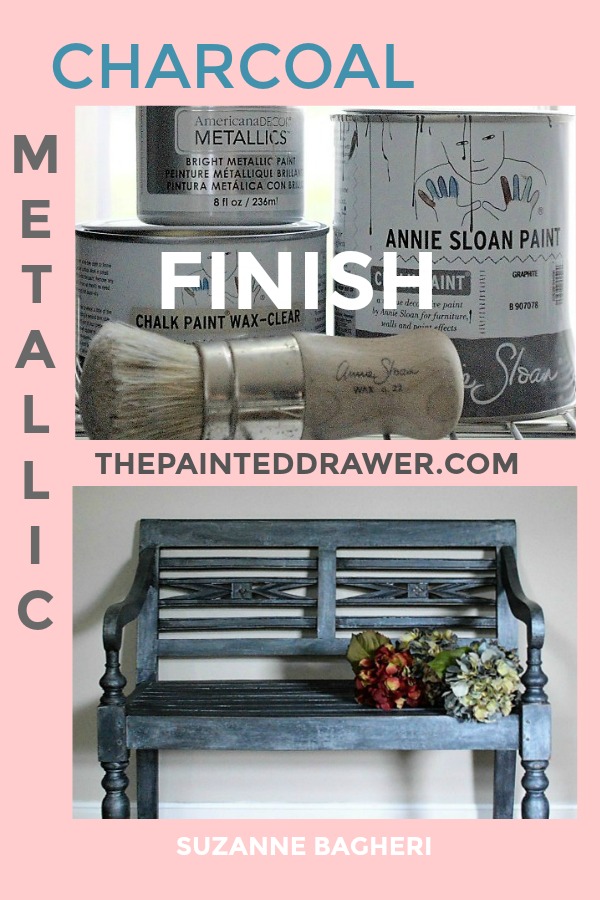 I have a desk and bench that I'm working on for a client. She asked if I could replicate a finish that she had stumbled across online that used Annie Sloan paint and wax to create a metallic finish.  I've added paint into wax before (the French Drexel Shell Cabinet and the Vintage Gem Desk come to mind).  However, this technique was unusual because it was adding a metallic paint into the clear wax for a metallic finish.
In the past I've used glaze or metallic paints to create a gorgeous metallic finish (Metallic and Mercury Glass Table) and DecoArt Metallic Paint (Winter Metallic Cabinet) but this was my first try with this process.  I gave it a shot and the result is pretty neat!
Here is a quick before pic of the bench.  Just a standard, reddish hued wood.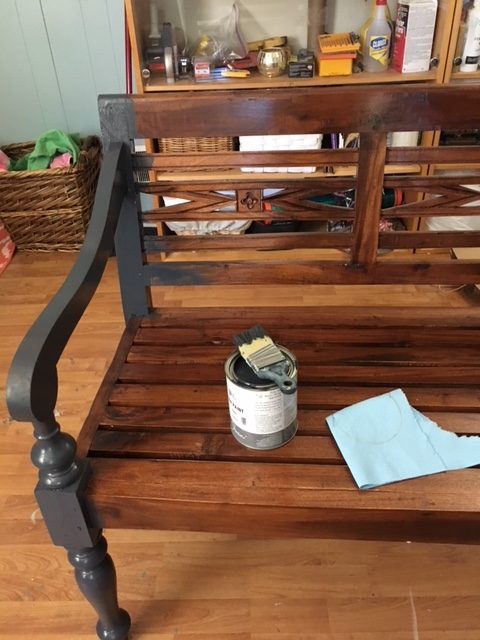 I added two coats of Annie Sloan Graphite and let that totally dry.  I then took my clear wax and added a dab of DecoArt Silver paint into the wax and mixed it in.  I first used a rag but soon realized I needed my wax brush to apply the wax/silver topcoat.  It took A LOT of rubbing in.  I mean, a ton.  I then used a cloth rag and buffed it.  I left that to set overnight.  The next day, I came back in with my sanding sponge to rub it back even more.  This really completed the look and made the finish soft and smooth.  I also used 220 grit sandpaper over the whole piece and distressed the edges.
It is a very labor intensive project but hey, I love the result!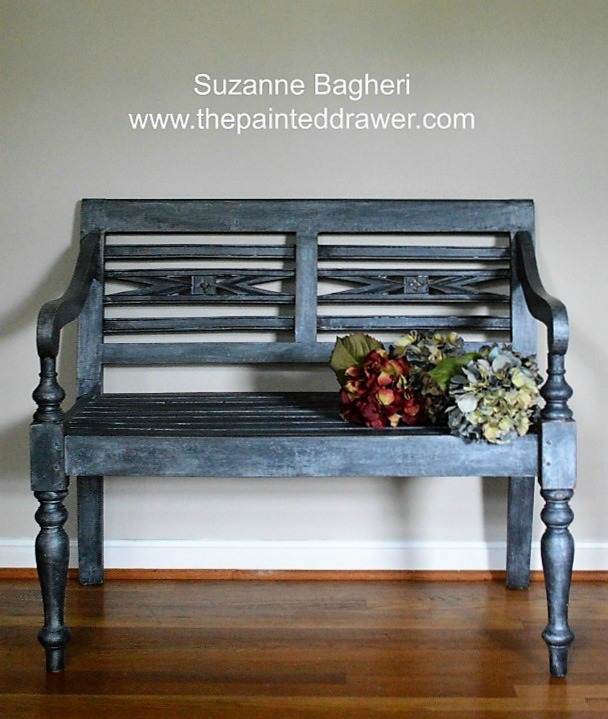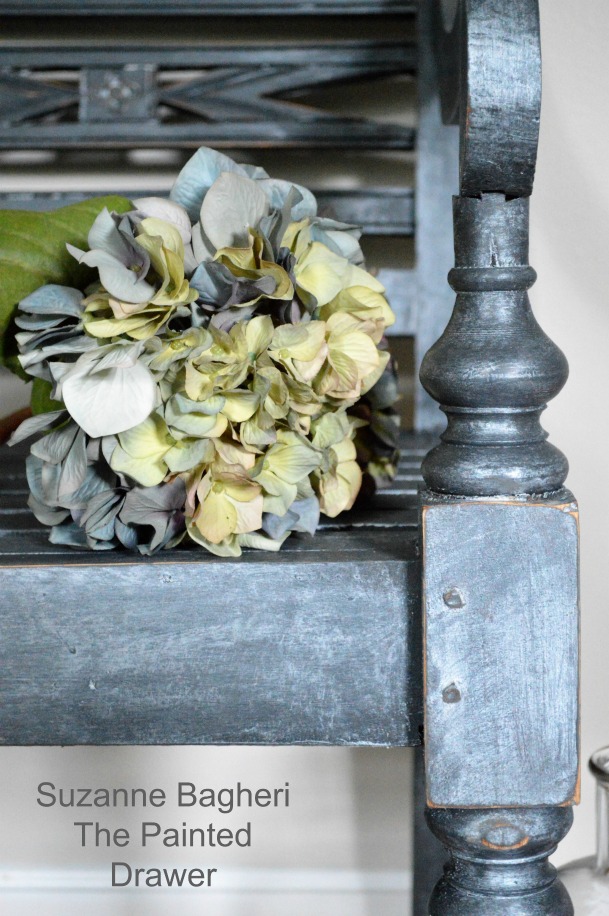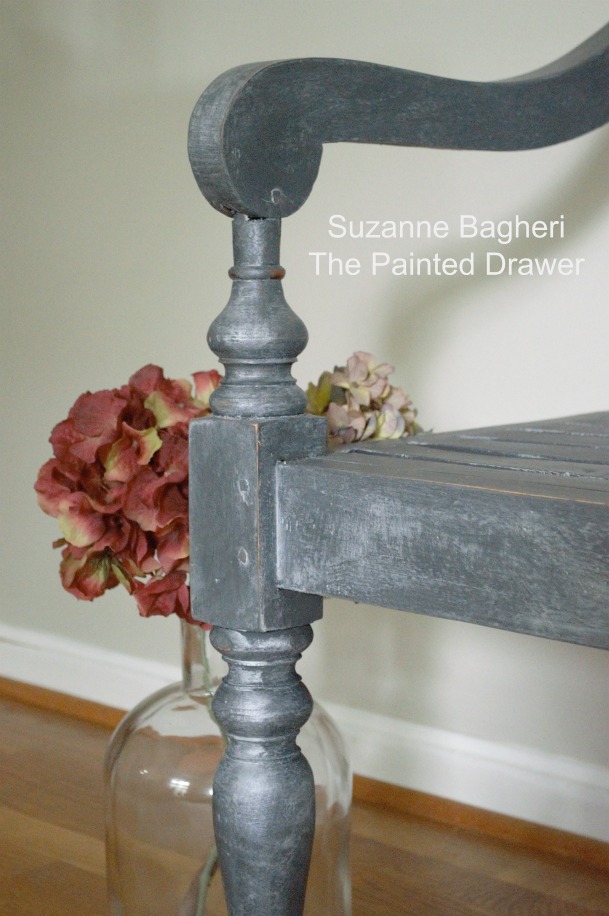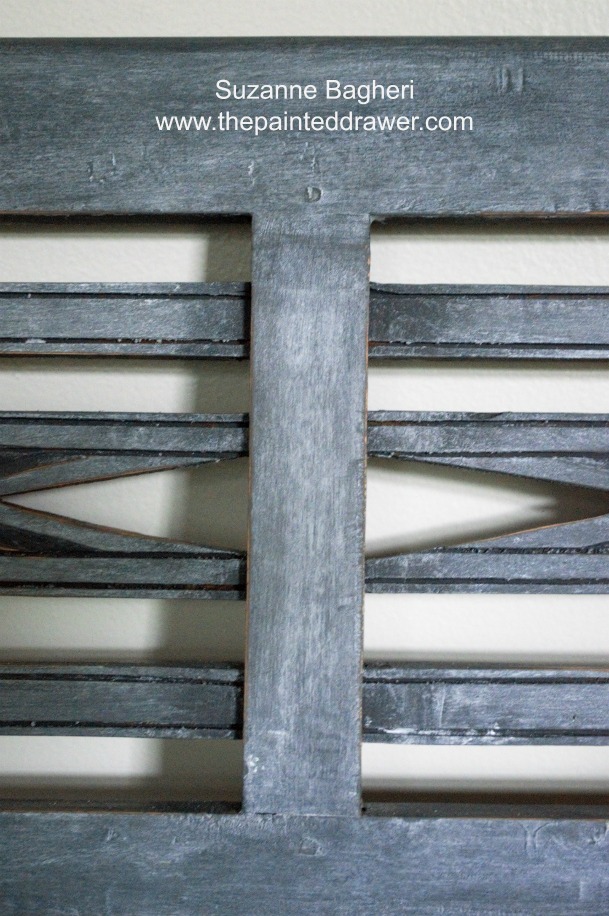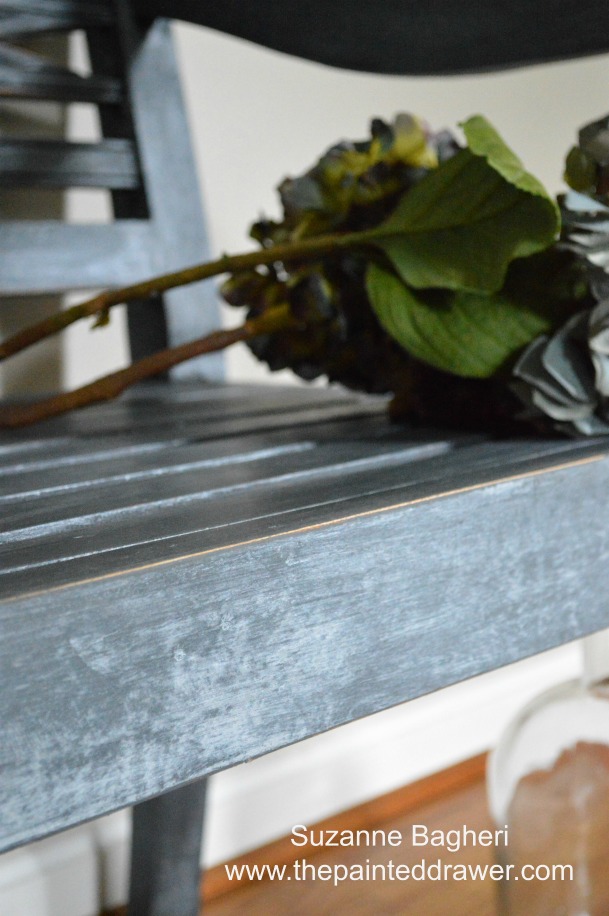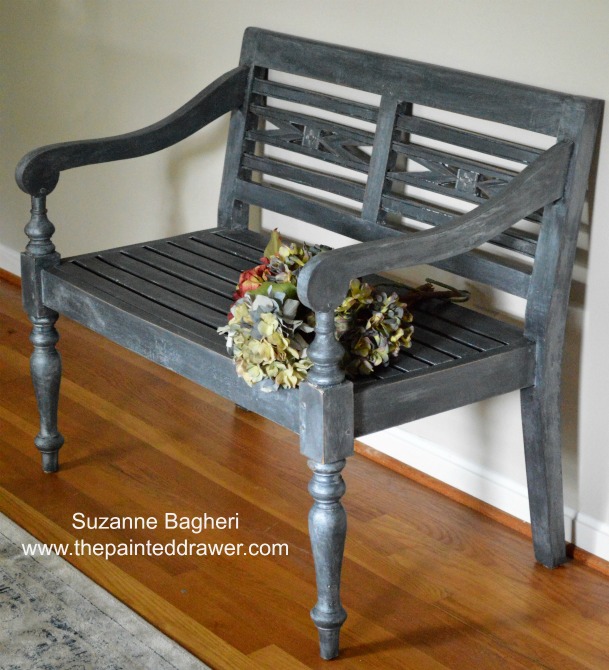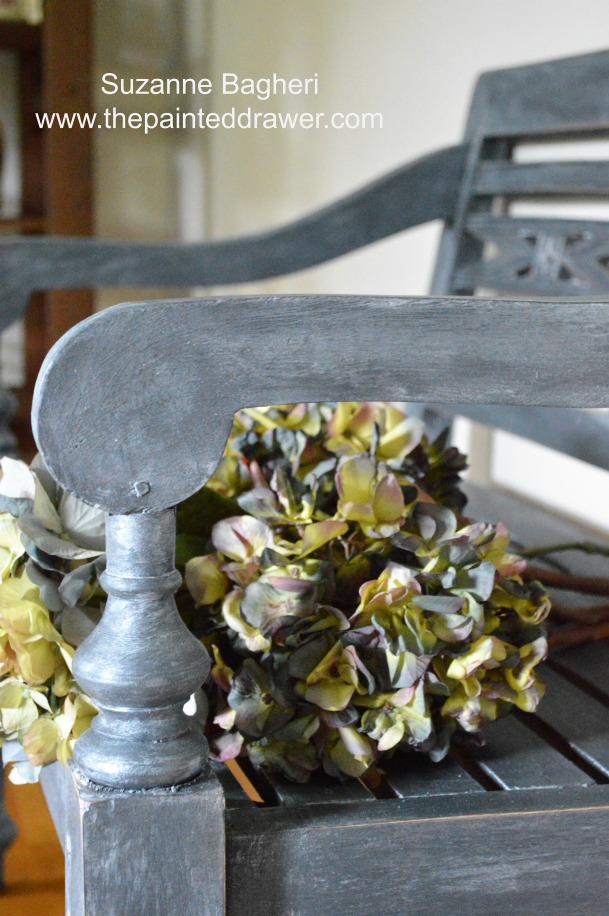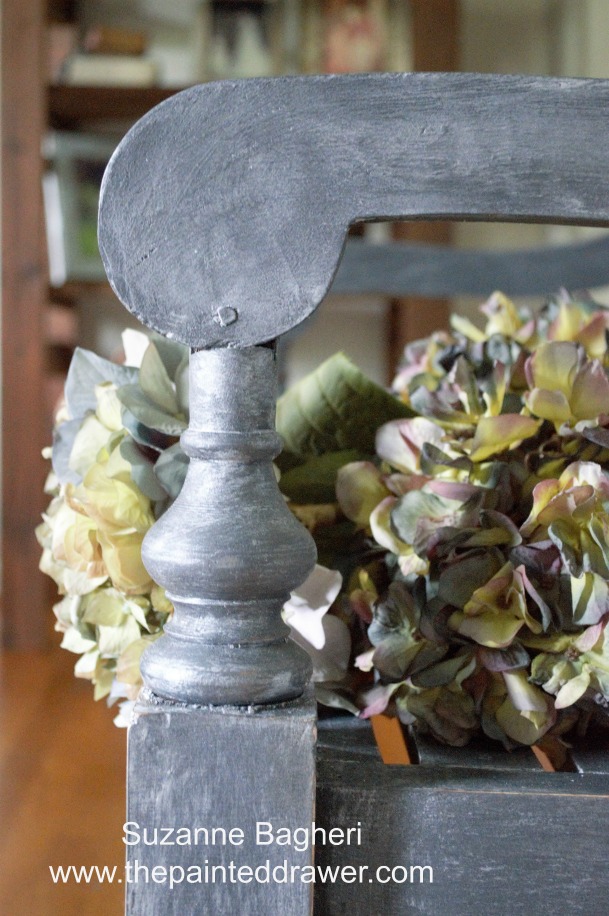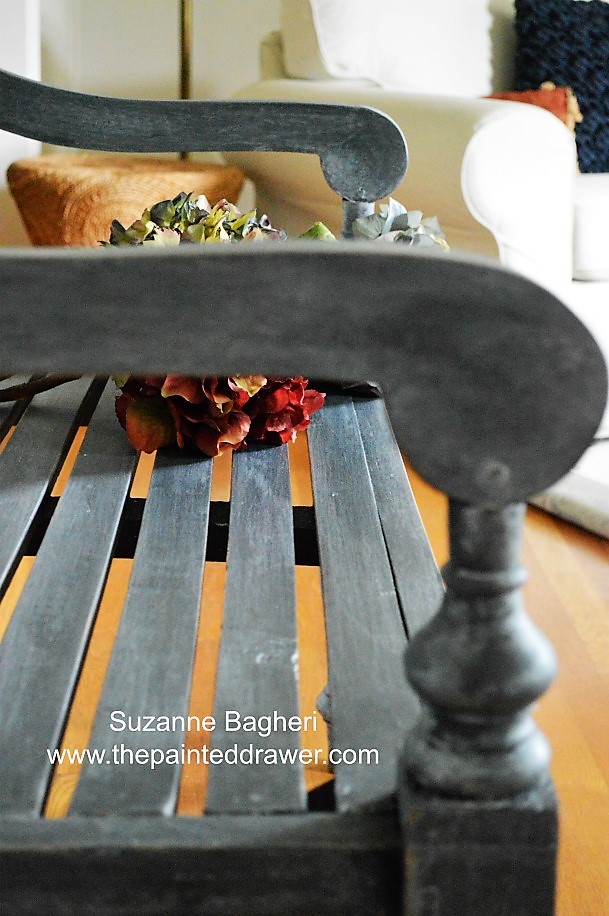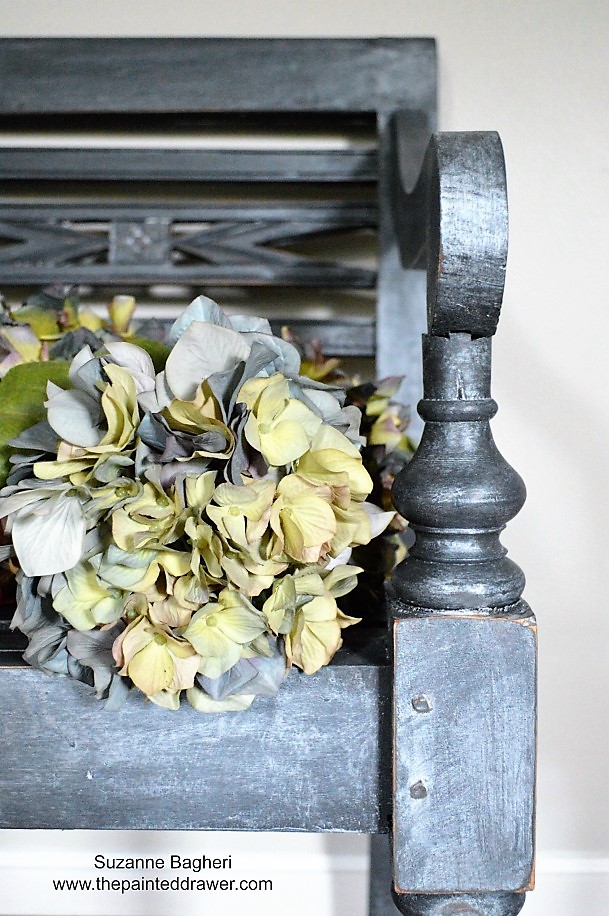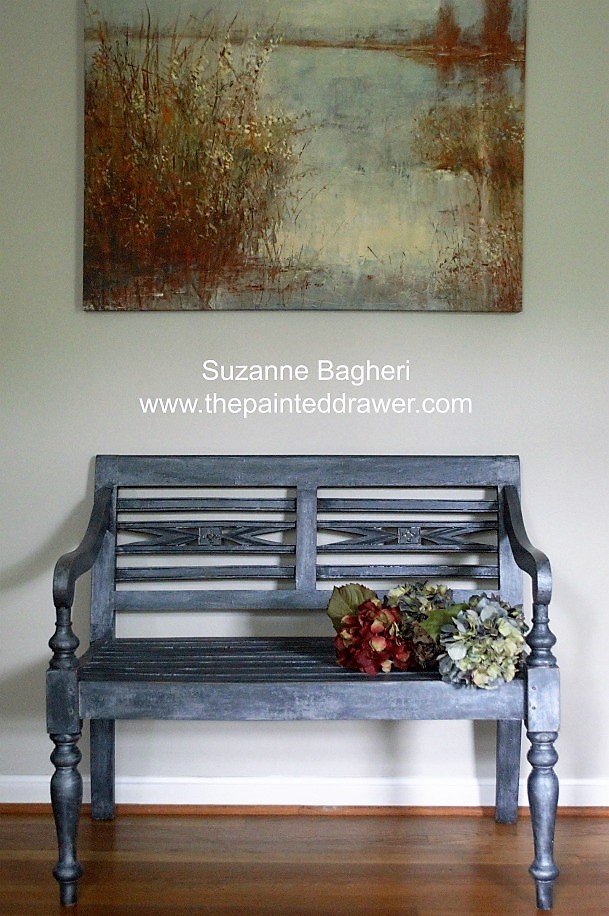 I created a video tutorial on the process (below).  I'm so sorry that my videos have been few and far between.  I have yet another new video tutorial in the works that I'm excited about and it should be ready to share in a few weeks 🙂
My client's inspiration post was found here: Real Cheap Housewives of Texas.