Before we installed the Ikea shelves in our kitchen last weekend,  I wanted to lighten the room up.  So, I first painted the kitchen a gorgeous color – Benjamin Moore Arctic Gray.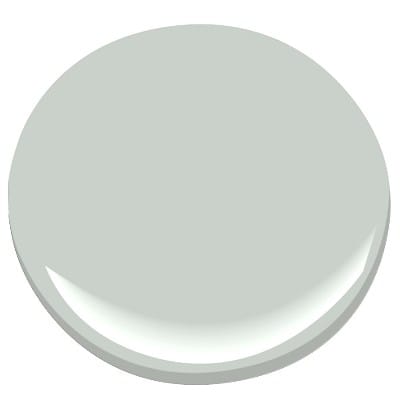 It's a fantastic color.  There have been times when I've painted a room in what was labeled a gray just to have it look totally blue.  Arctic Gray has just enough blue to make it soft but it's definitely gray.
While painting our kitchen, I did something that I have miraculously managed to avoid until now.  Sophie has recreated the chaos for your enjoyment. 😉
Here painting while perched on the counter top…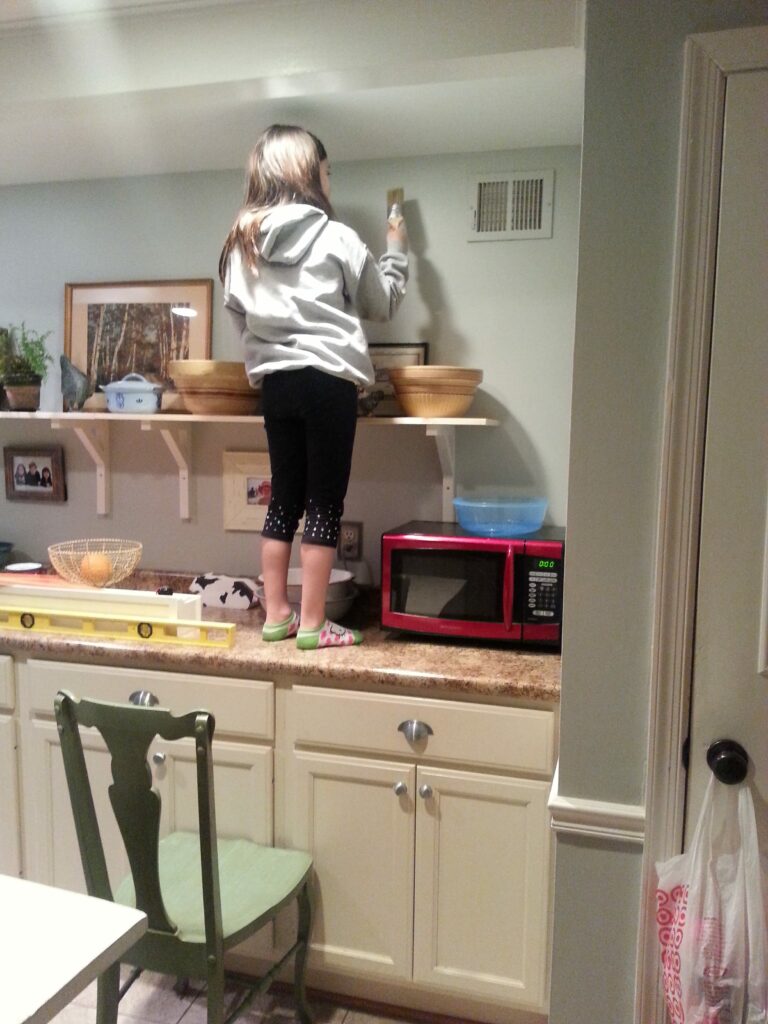 Paintbrush in hand, stepping down onto a (narrow) chair…I think you know where this is going!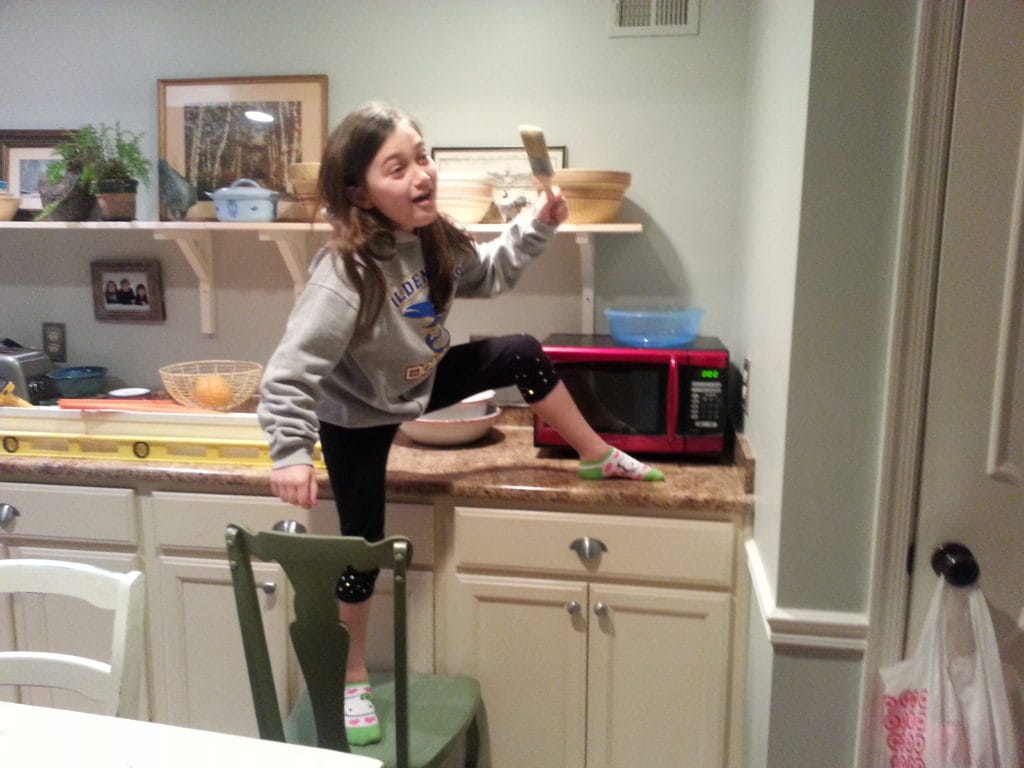 Chair flipping and me ending up on the kitchen floor after flying in the air and whacking my head against the door frame.  Sophie deserves an Oscar – bravo 🙂
It was worth it!  I decided to install the shelves higher up as we use the area as a buffet when we have a large gathering.  I didn't want them to impede the access.  Once we put two up, I decided against adding more on top as it would look too busy.  I am going to add pictures, etc. up there.  They are not the rustic look but they give the room a nice, clean look.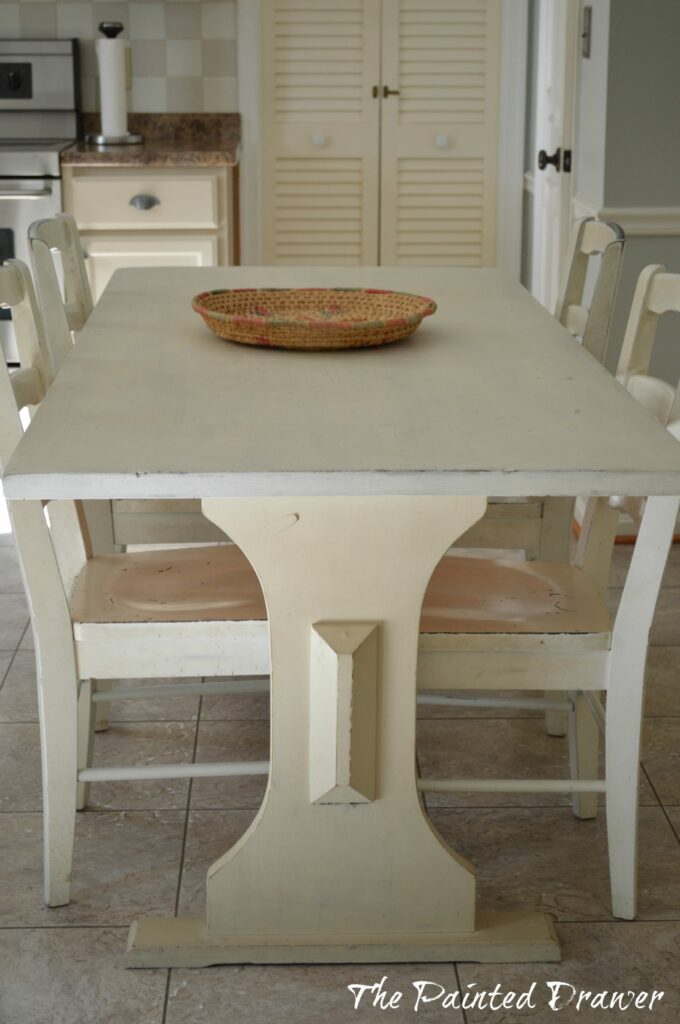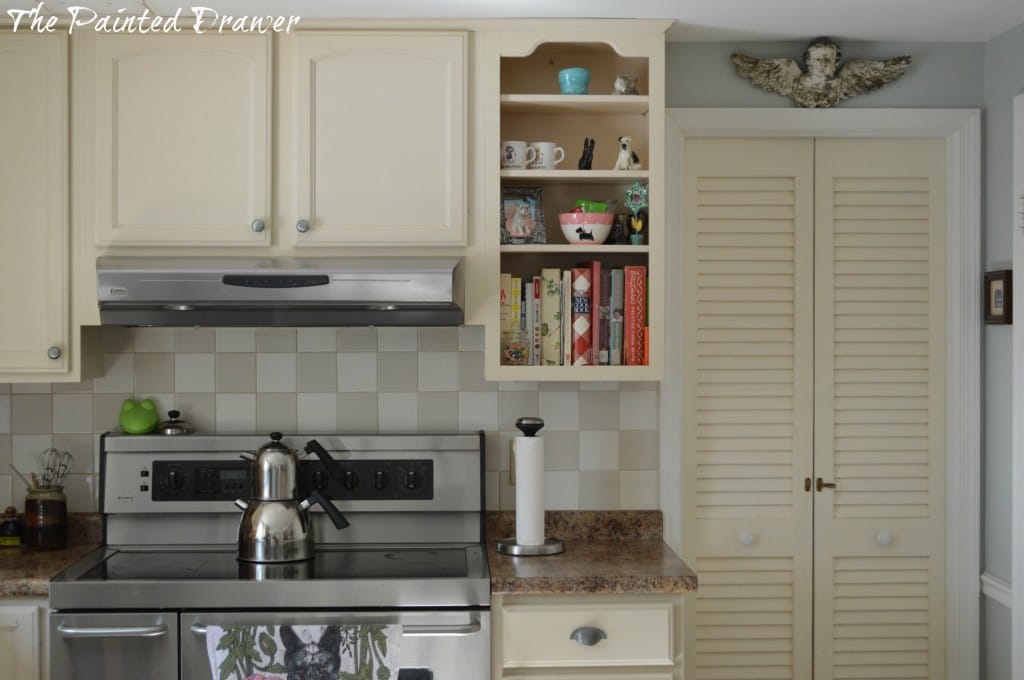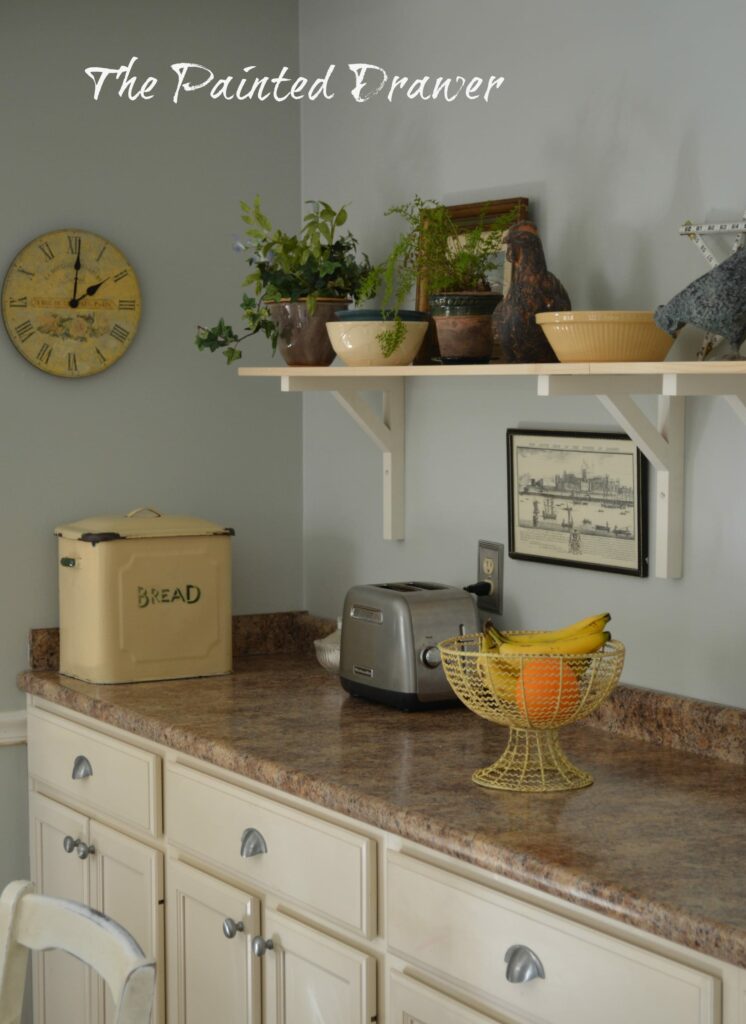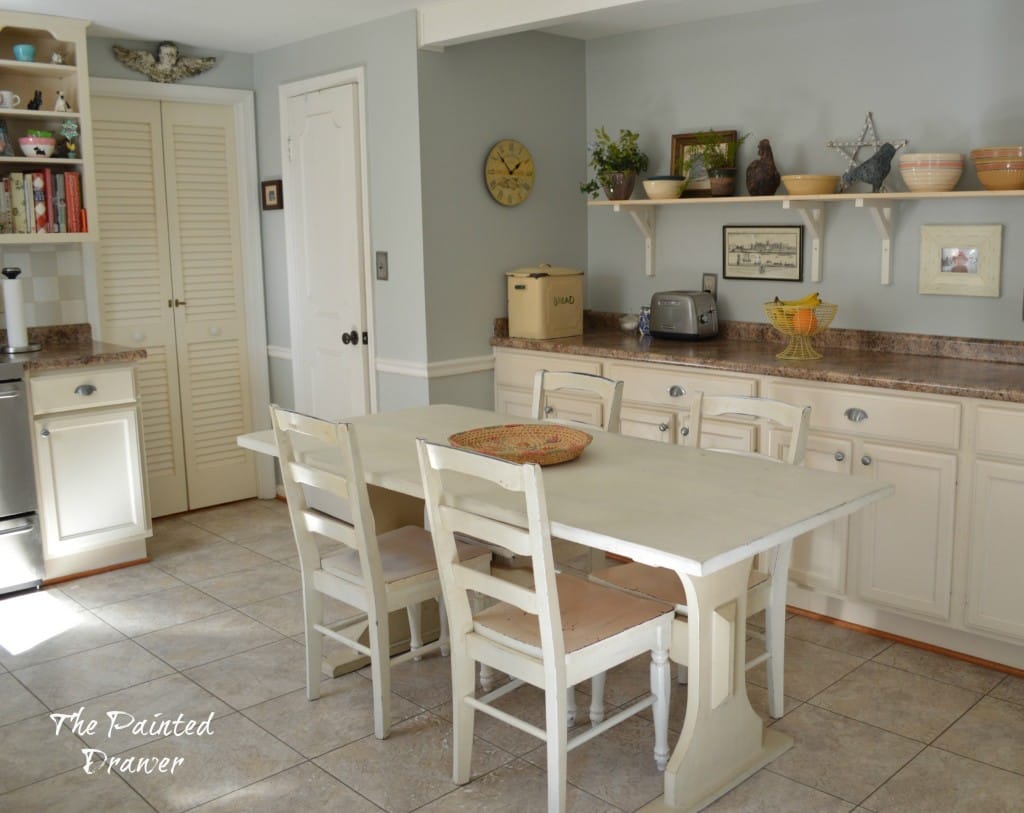 I also added in a vintage secretary that I painted this week.  The color is perfect with the walls and my hydrangea picture above (thrift store find!) looks great over it.  A perfect piece for near our kitchen door to put all the daily papers, etc. that are accumulated every week.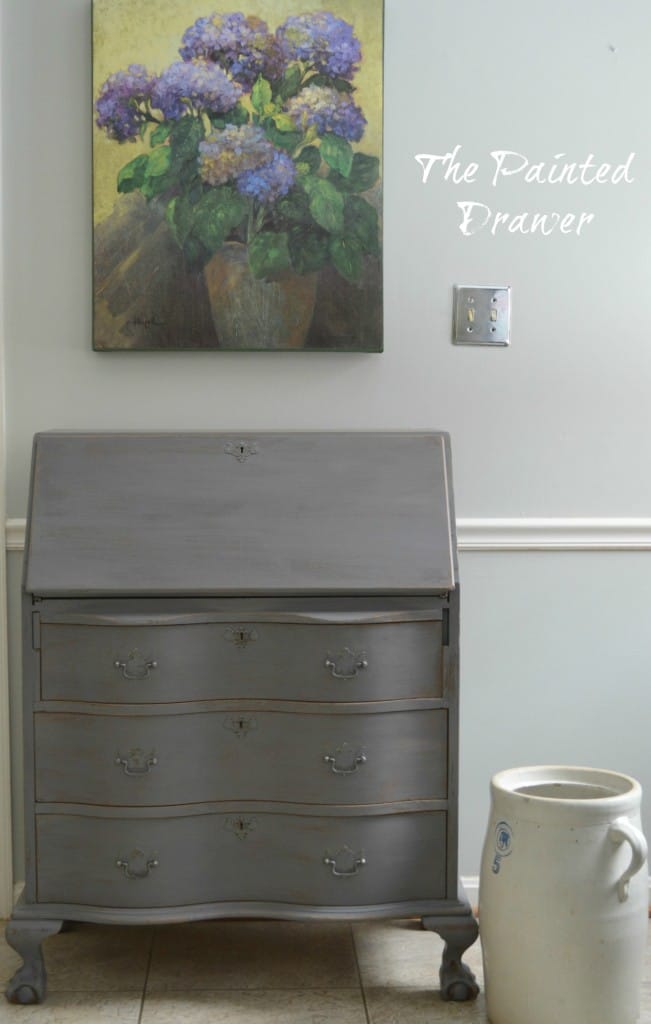 Finally somewhere to put my yellowware!  The ceiling fix is next 😉
Join the Fun! I Always Love More Subscribers!
Linking To:
Savvy Southern Style