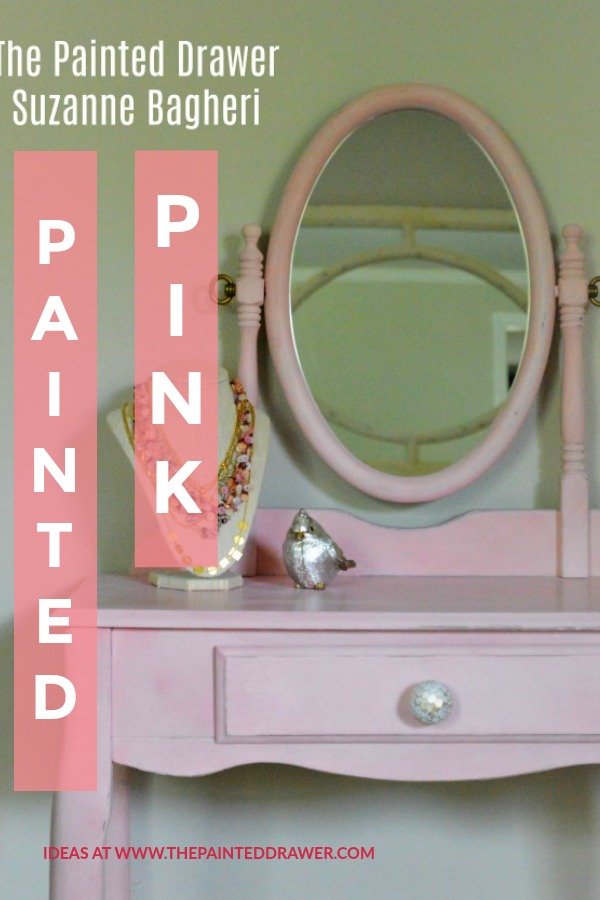 My friend Kate asked me a few months ago if I would like to donate a piece for a charity silent auction that she was helping to organize.  Of course, I said absolutely!  The charity is called The Power of Pink and is a fund raiser for breast cancer.  She asked for a small piece and I spent some time trying to find the right piece to fit the cause.  I stumbled upon this little vanity at the thrift store and immediately thought that if I painted it pink, it would be perfect!
Here are a few before pics. It is a solid and sturdy little piece but was totally lacking in charm!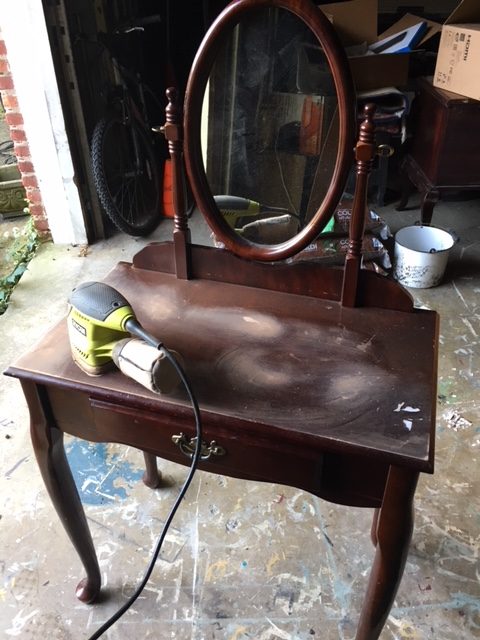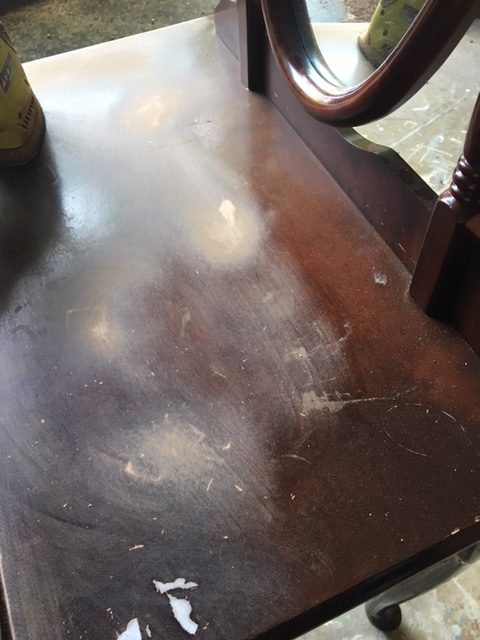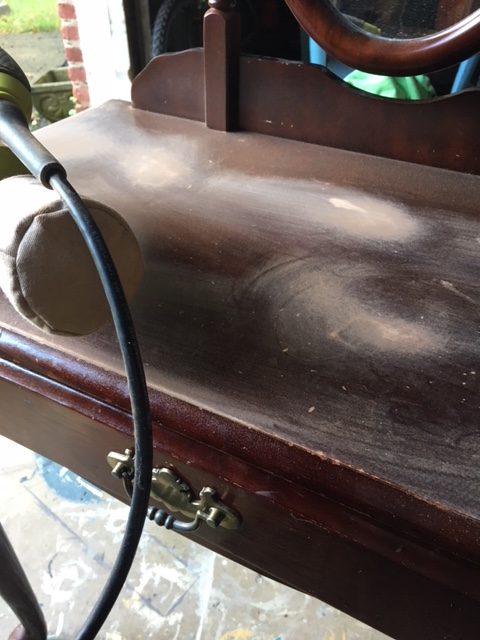 I first sanded back the top because it had a ton of deep scratches that needed smoothing out.  I then applied two coats of Annie Sloan Old White (you can substitute Pure White) mixed with a dash of Burgundy.  The next layer was a lightly stippled on coat of Annie Sloan Primer Red onto the piece in places.  It was layered again with the Old White mixture and this created a pretty mix of shades of pink.  I used Annie Sloan clear wax to seal it.  The old drawer pull was removed and filled with wood filler.  The drawer was sanded and a new hole drilled for the new drawer pull.
Here is the after!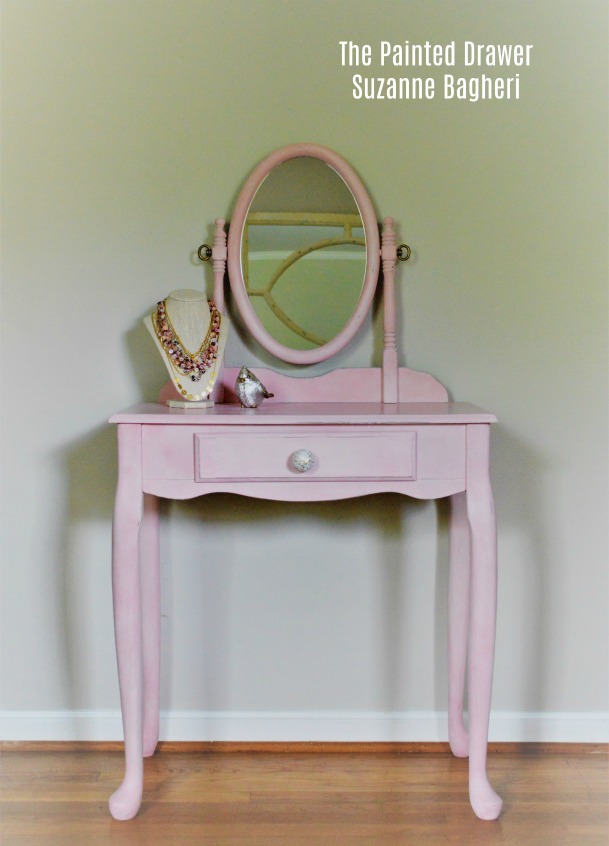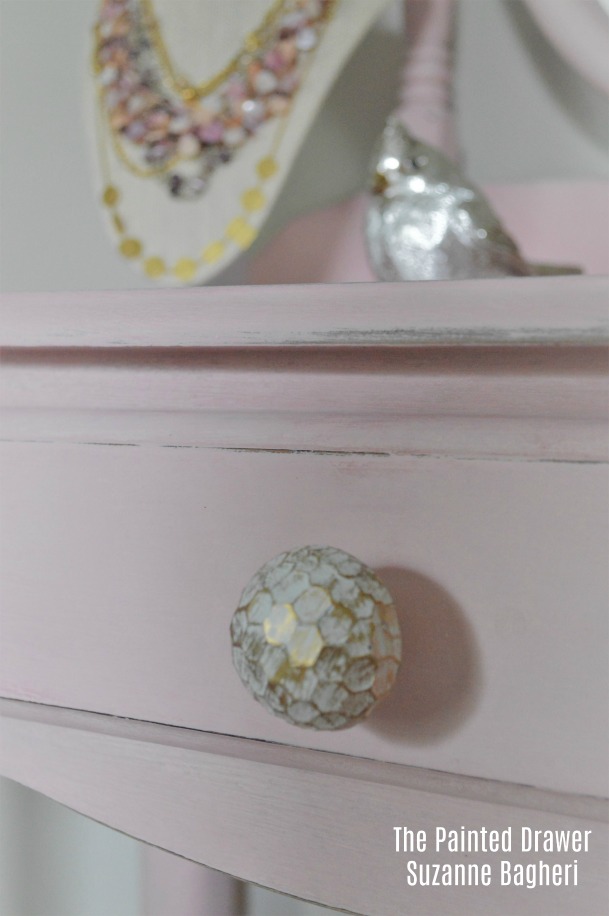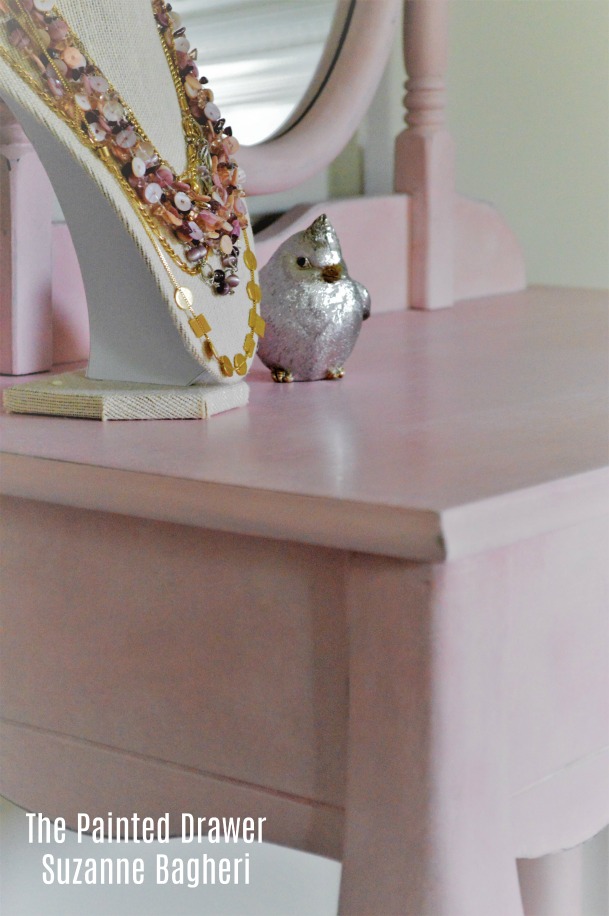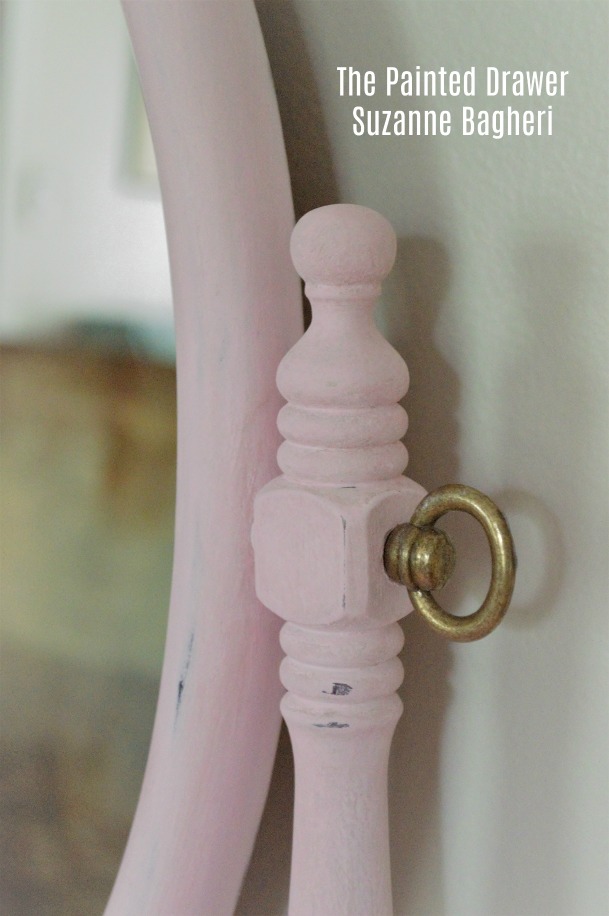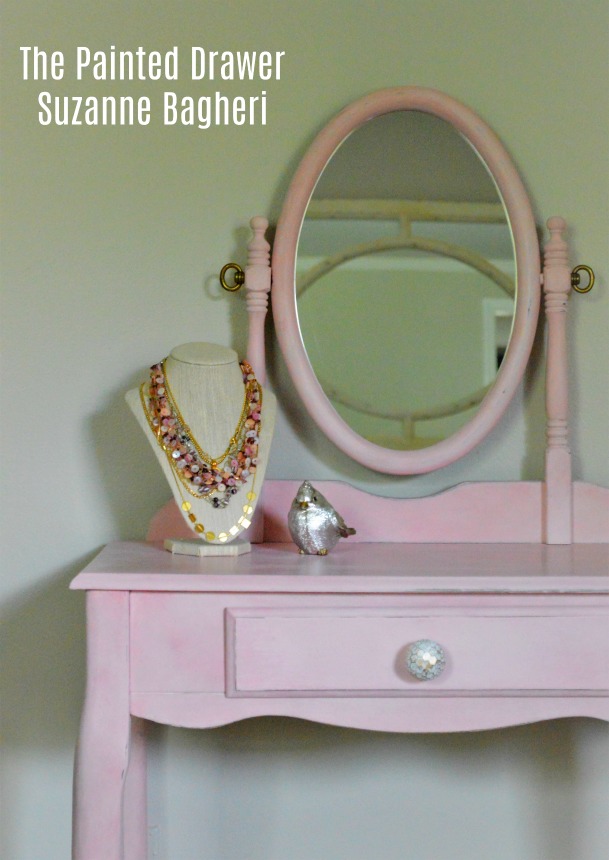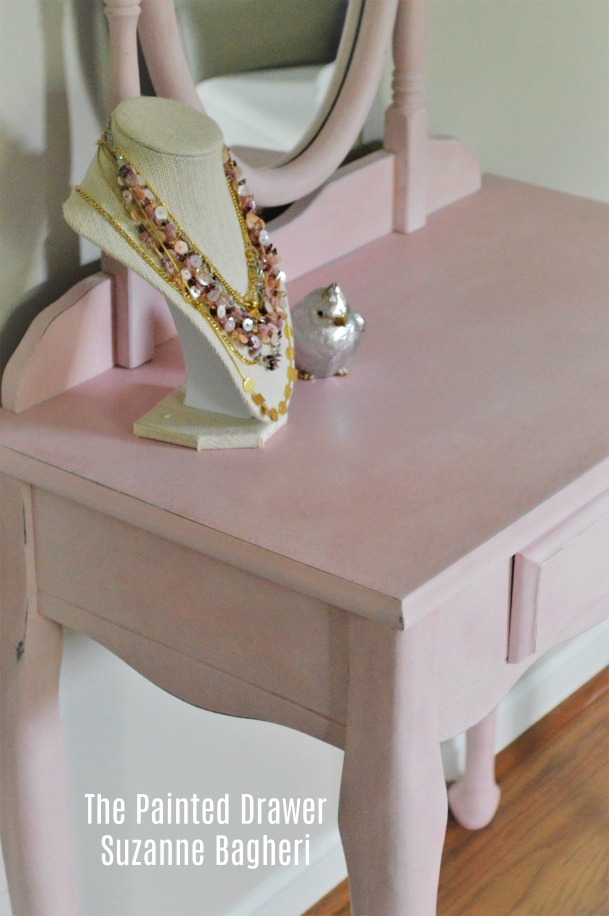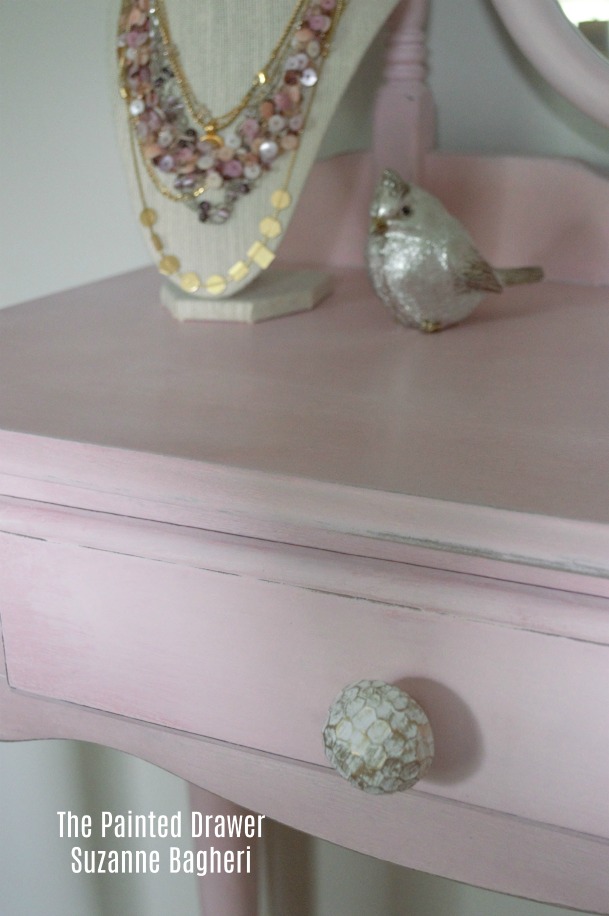 If you are interested in learning more about The Power of Pink, or to donate to the cause, please click HERE.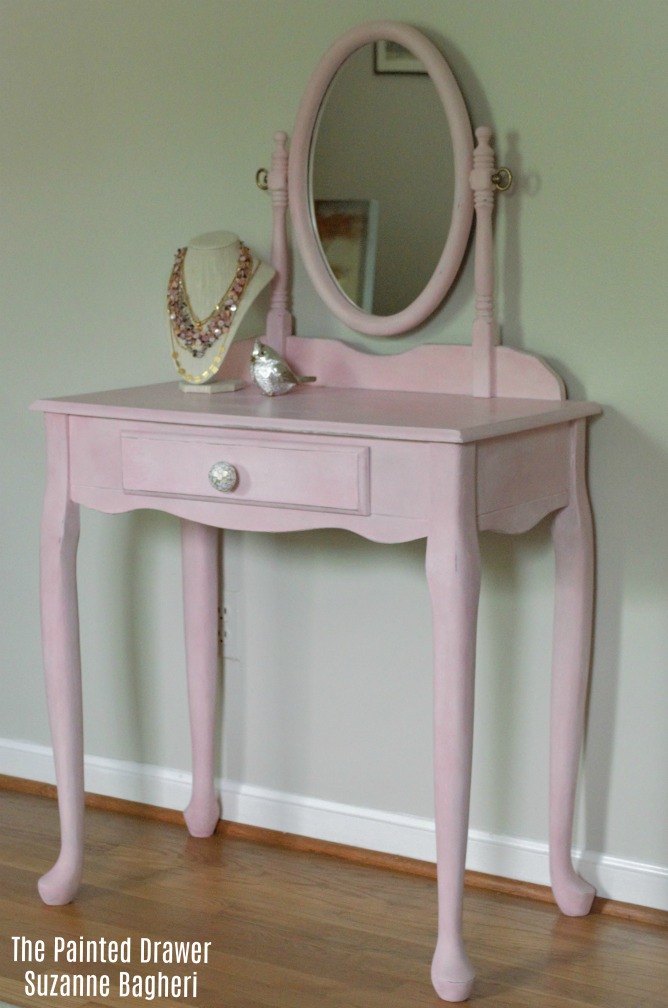 Product List: