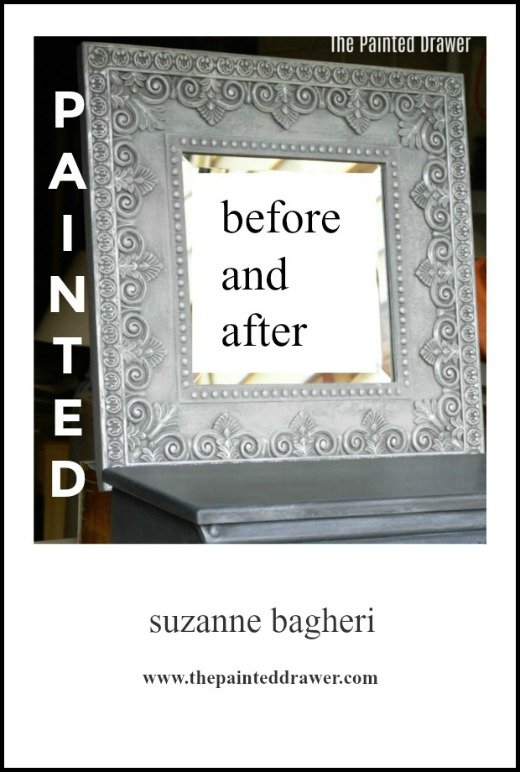 Hi everyone 🙂  I hope your week is going well!  I've been super busy at my job at Strathmore and have also been incredibly busy with my Painted Drawer custom pieces.  I'm sharing a few with you today.
I posted my Charcoal Metallic Bench makeover last week and today I'm sharing its matching pieces.  A very traditional desk (below) and an eclectic mirror that my client wanted painted in order to complement the desk.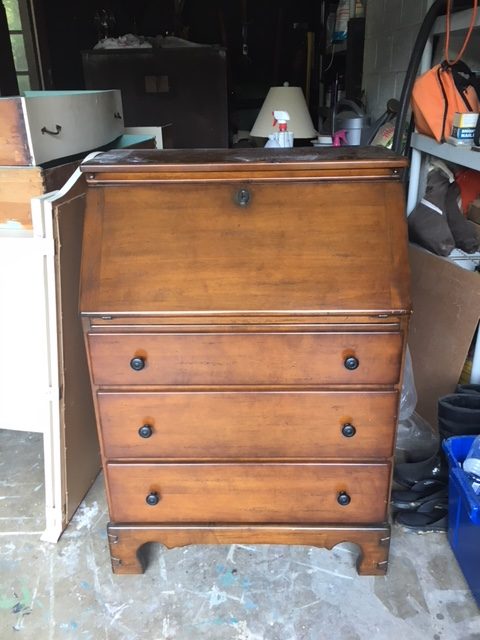 For the desk, she wanted the same metallic finish that I applied onto her bench.  For a full tutorial on this process, here is a video and a link to my post HERE with the Product List.
The mirror is going to be hung on the wall above the desk.  As you can see from the "before" pics below, the original finish was way too brown to go over the newly finished metallic desk.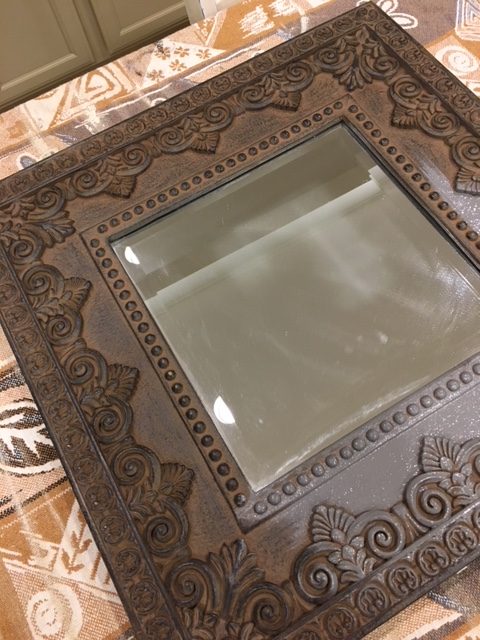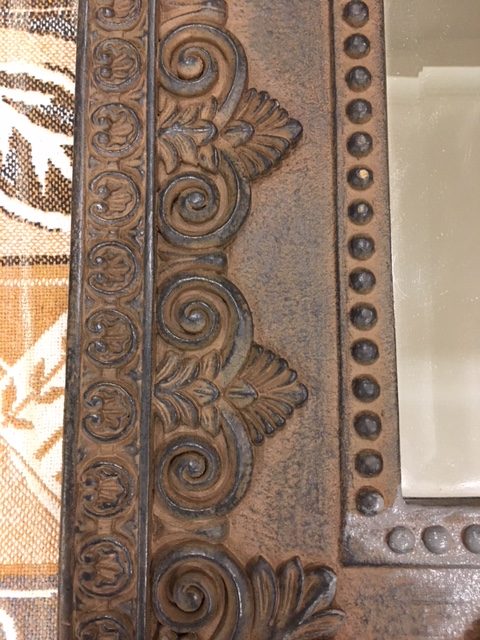 To create a finish for the mirror that didn't exactly match the desk but played off it nicely, I decided to use my Dixie Belle paints. The base coat is in their Chalk Mineral Paint in Hurricane Gray.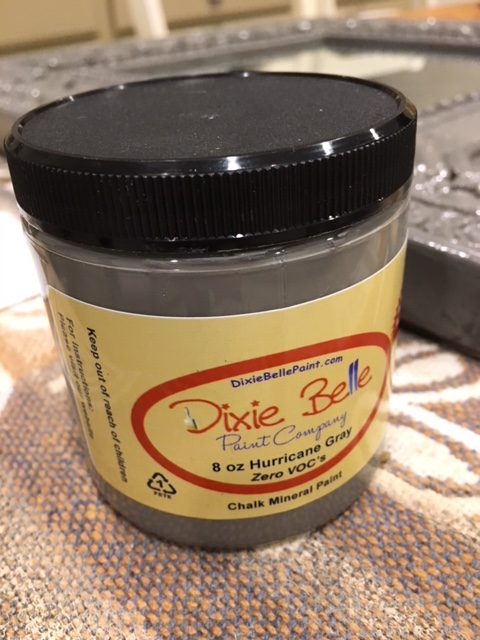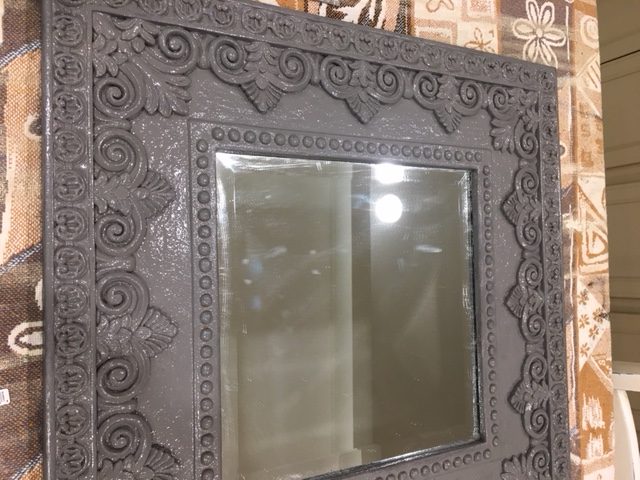 I then dry brushed on the color Dixie's Driftwood.  This brought out the details and lightened it up.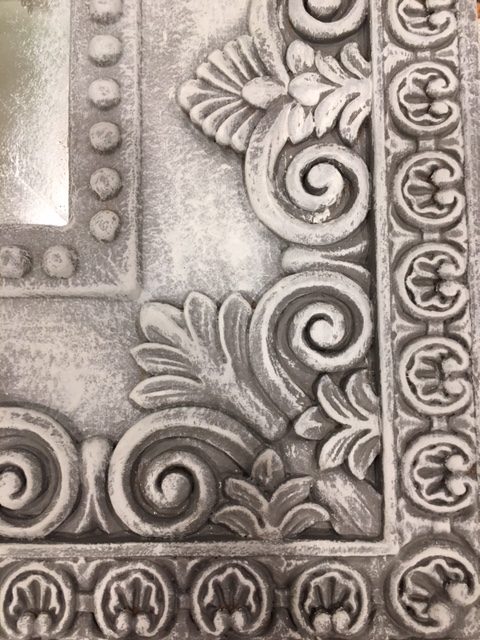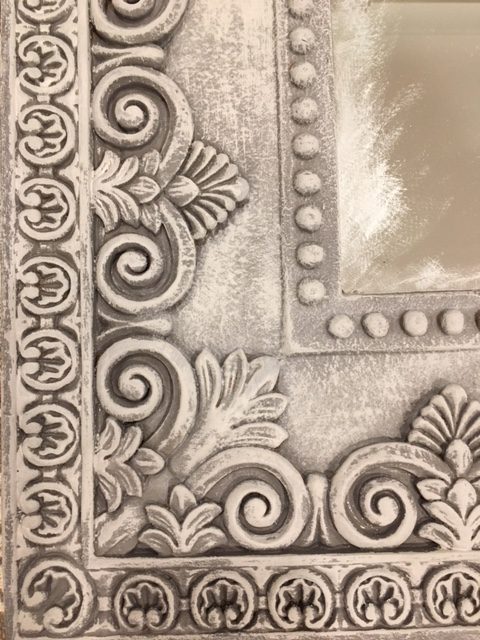 It was finished with a dab of DecoArt Metallic Paint in Sterling Silver.  Here are the finished mirror pics as well as the desk finished in the Charcoal Metallic Finish.  The new drawer pulls are from Home Goods.  Sorry but the desk is super heavy and I had no way of getting it inside for its glamour shots!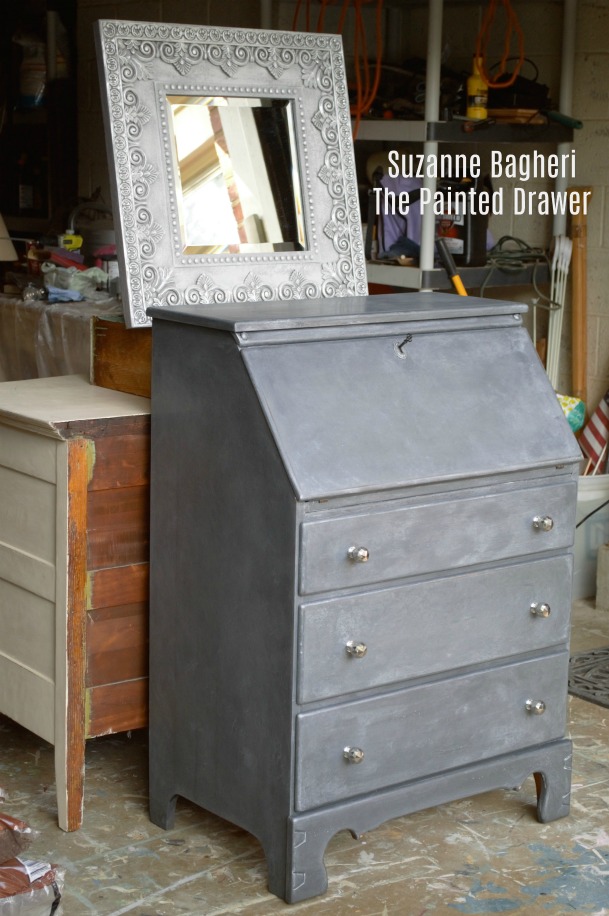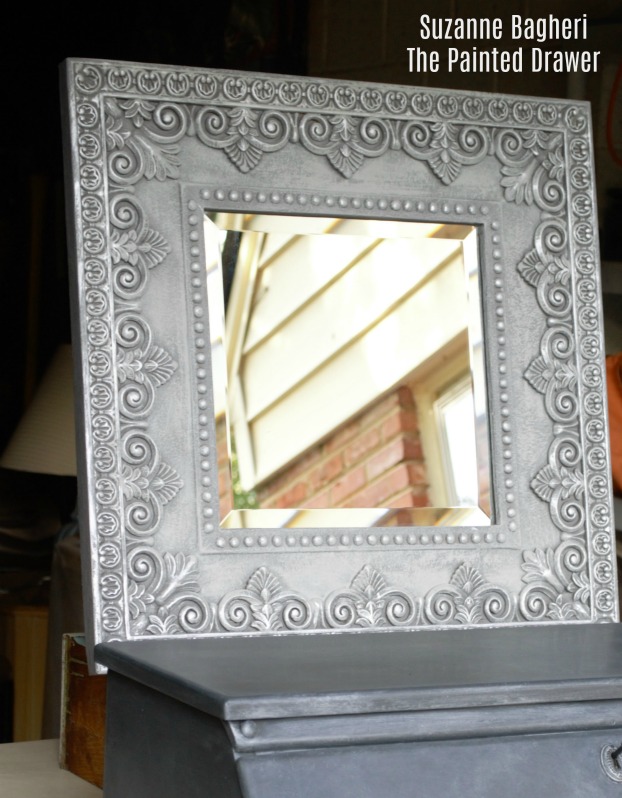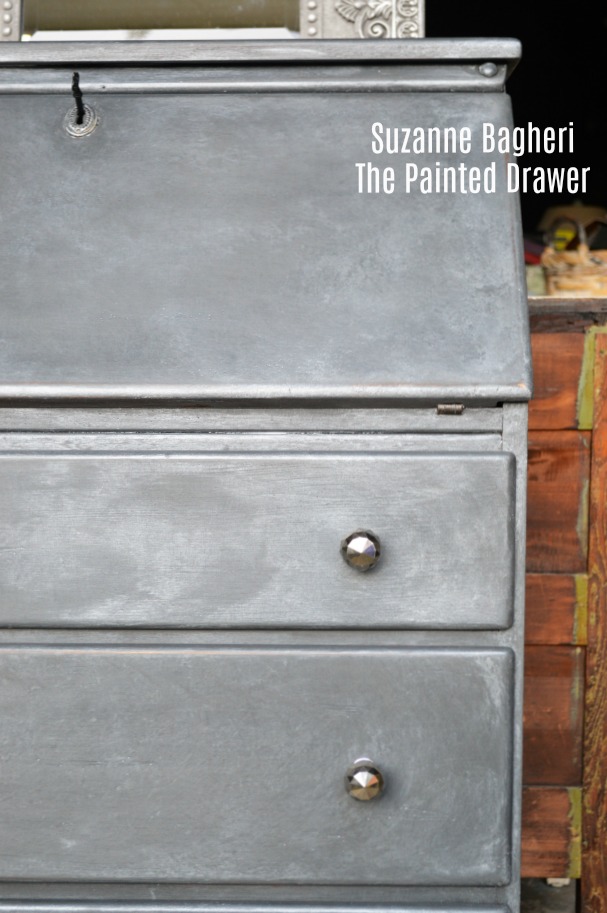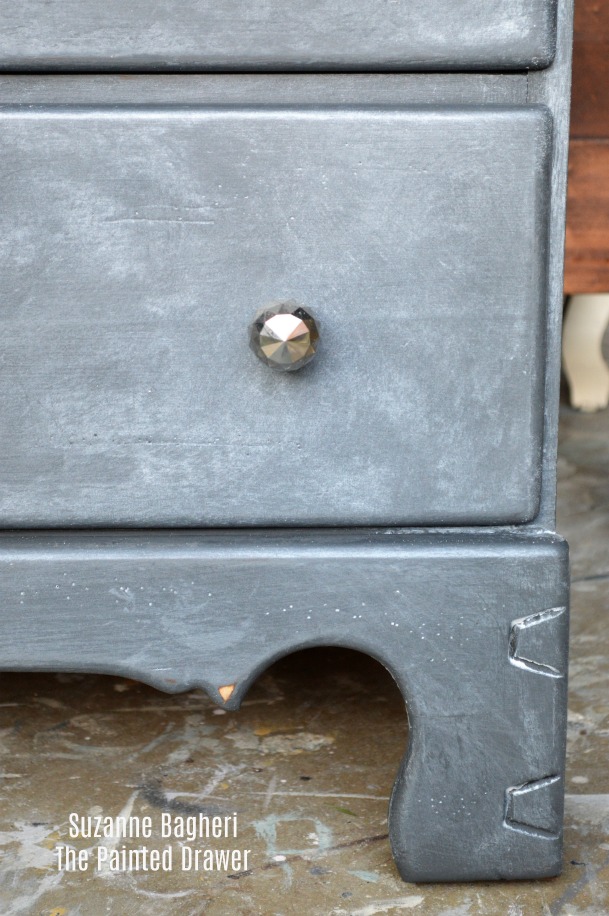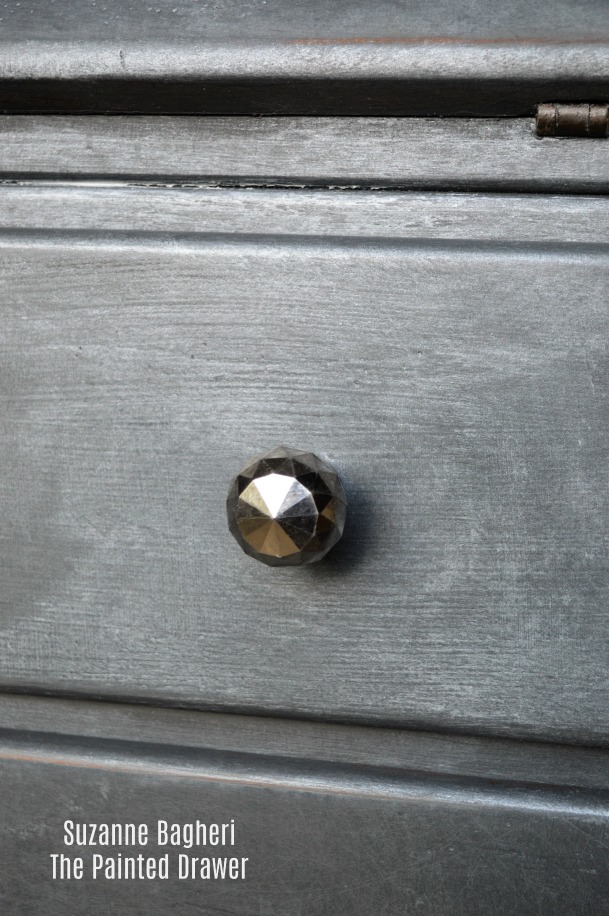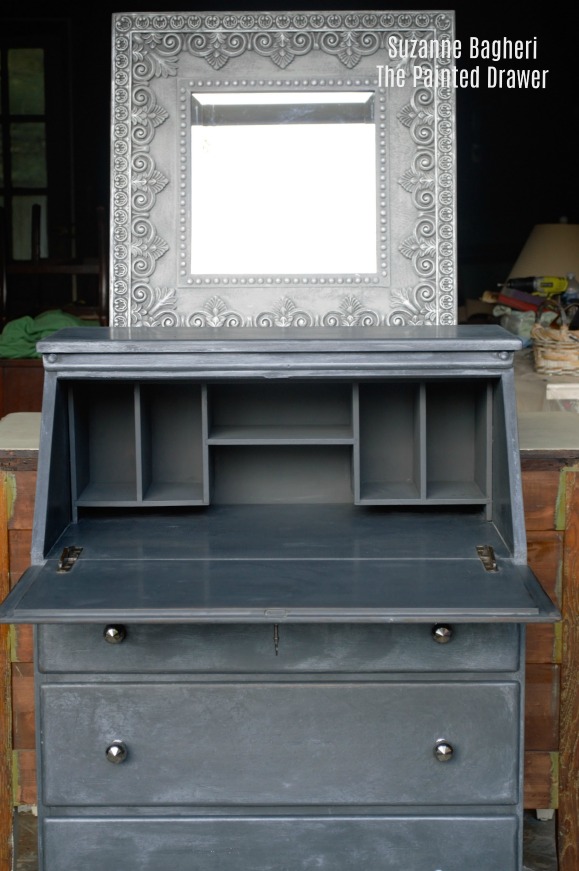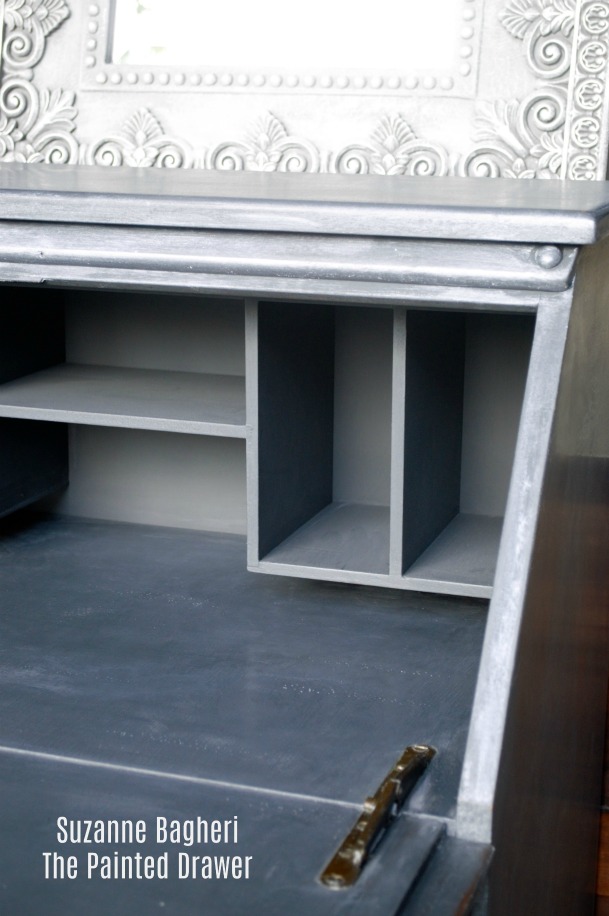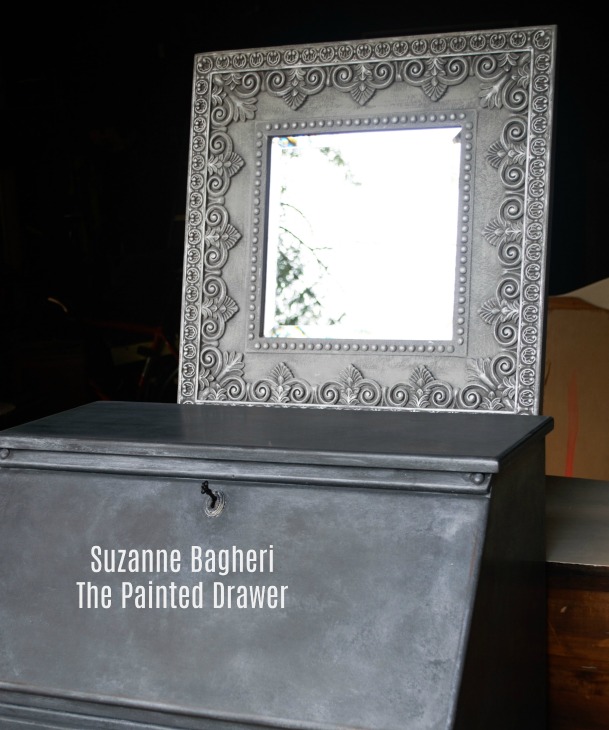 Mirror Makeover Product List: