This week has brought President's Day, a two hour snow delay, a Valentine's Party and other distractions.  I just wanted to get to work on the curvy desks for Ragon and Lia!  I am happy to share the final product all done and ready to go.  Its pair should be finished in a few days.
The vintage french desk in cream with a wash of white…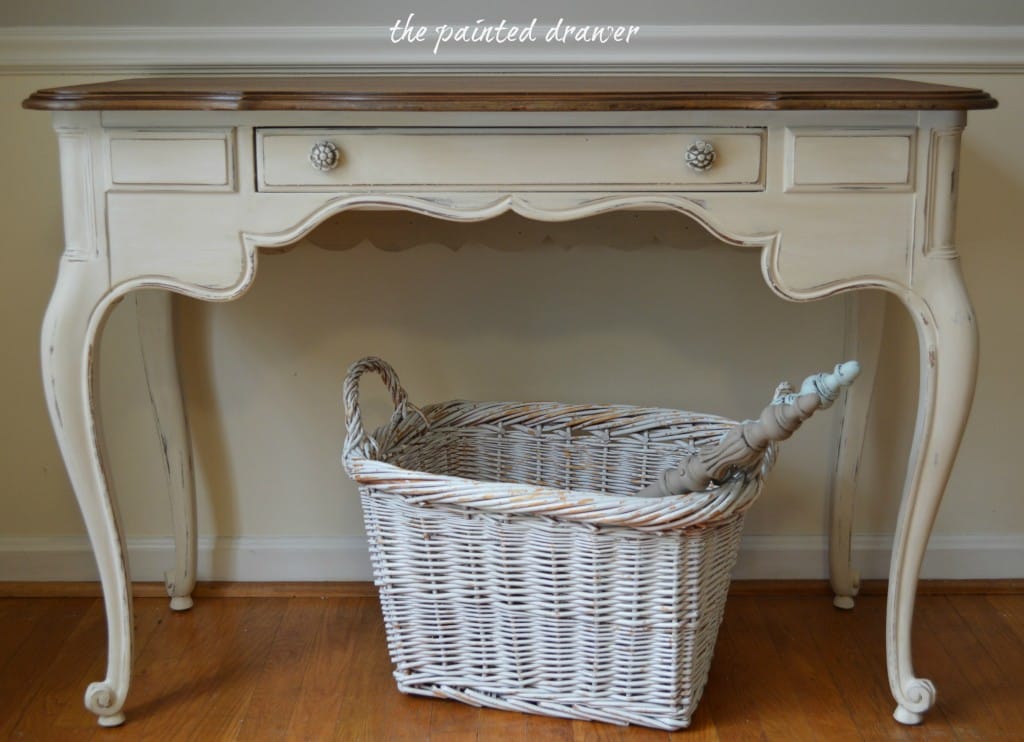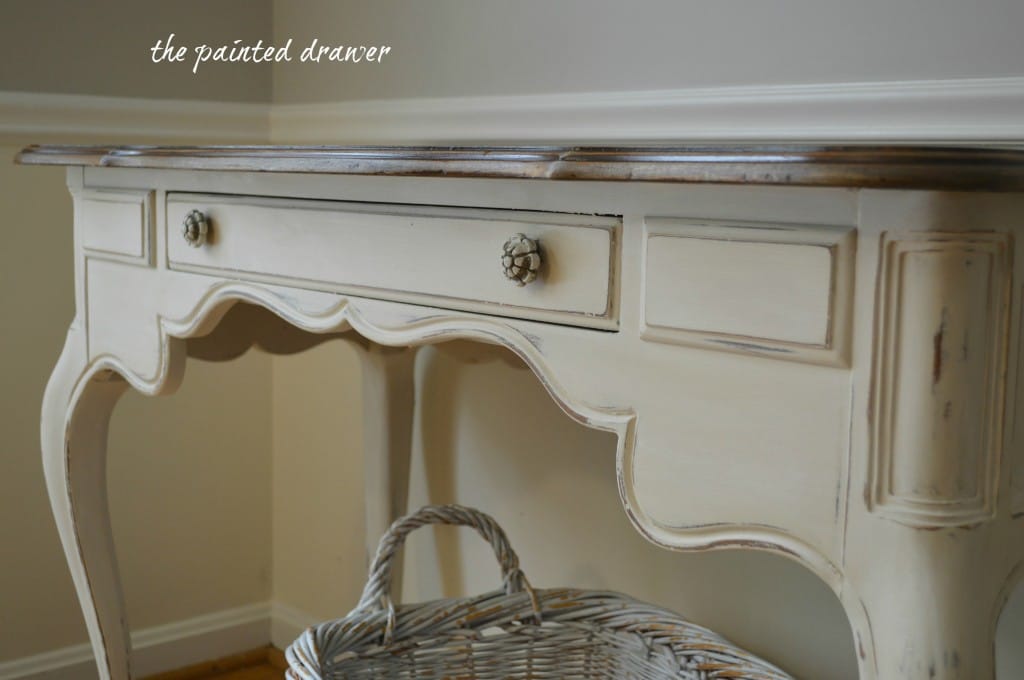 The color cream really varies so much.  I believe Annie Sloan's color Cream is lovely but it has a lot of yellow in it.  My preference in her line is Old Ochre.  I like to add a very light wash of Old White on top after distressing but prior to waxing.  It gives the piece more interest than just a solid coat of color and lightens it up a bit.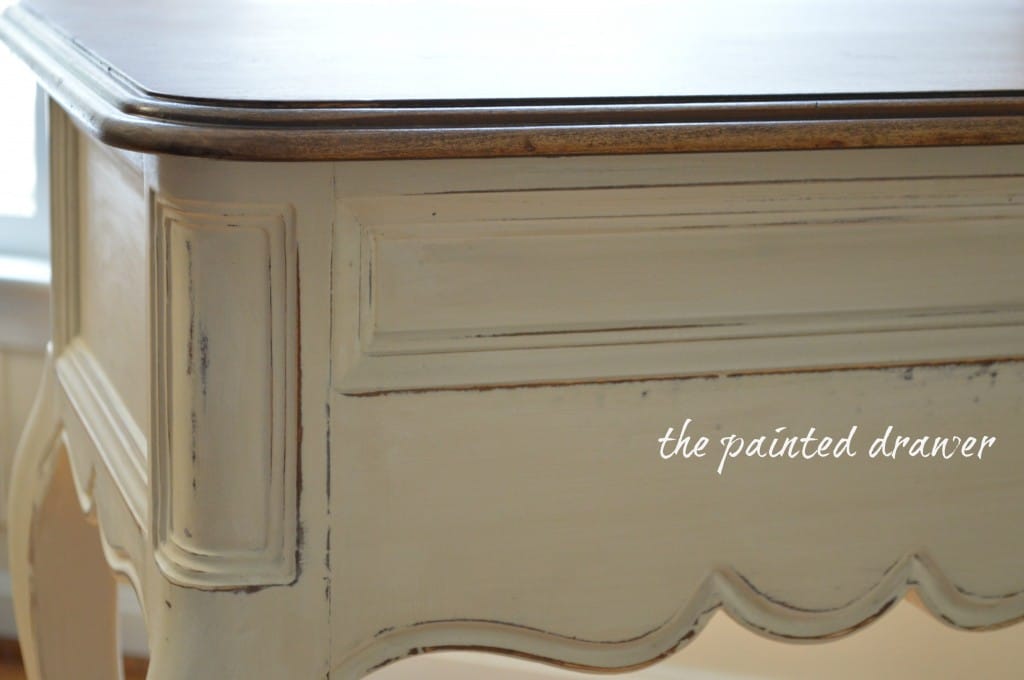 And how about those curves?  Both front and back are lovely.
This lady has gorgeous legs!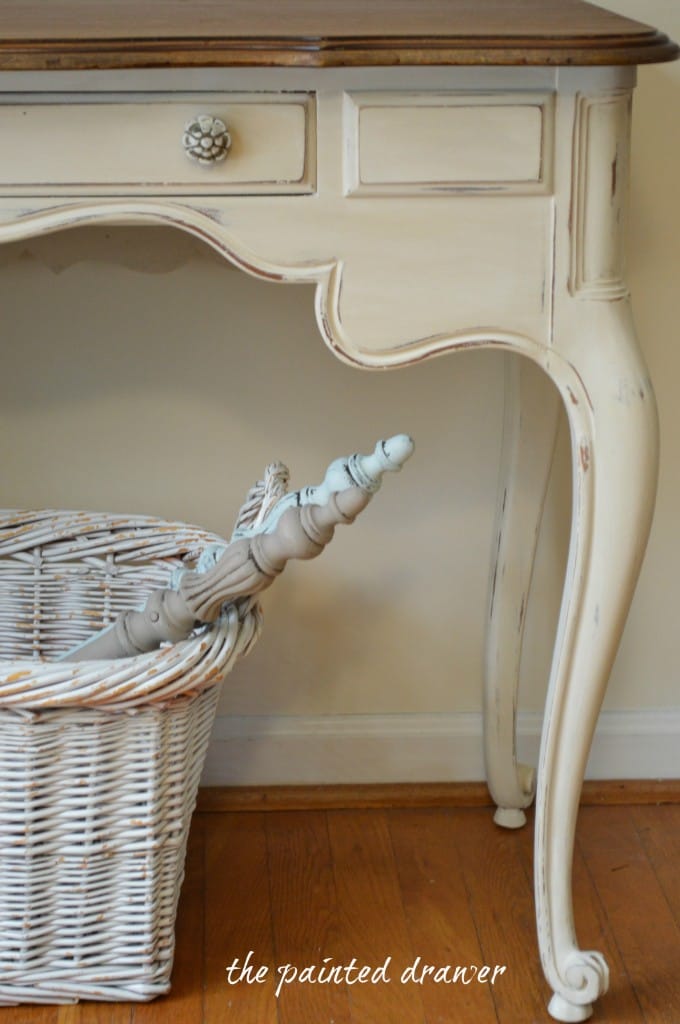 I'm also in love with the vintage pulls.  The paint really gives them interest and makes them pop.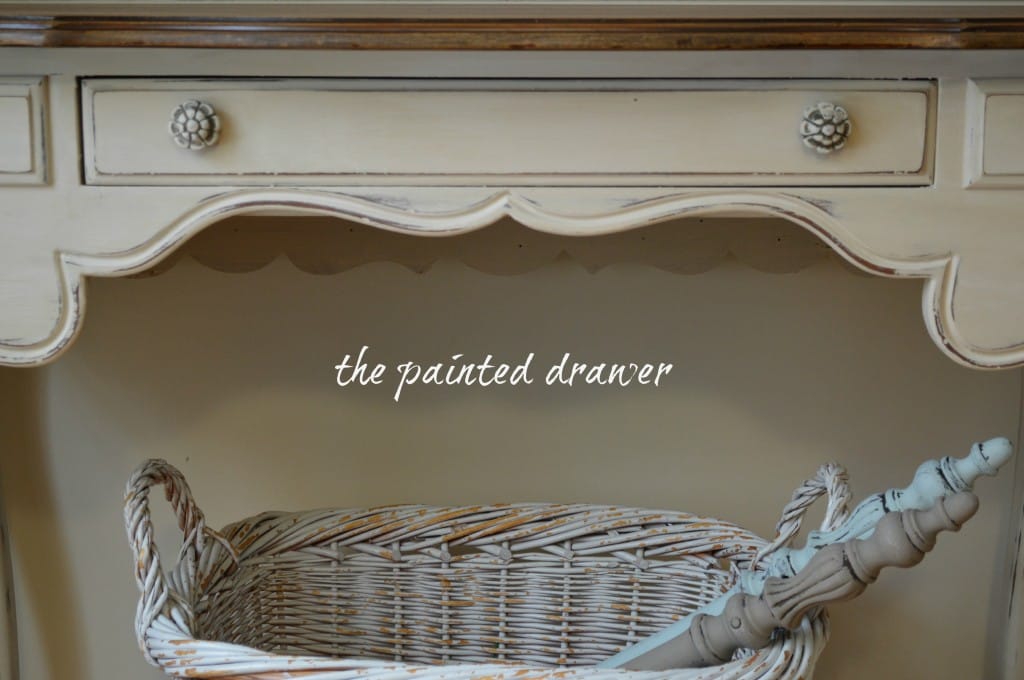 The top before was really in desperate shape.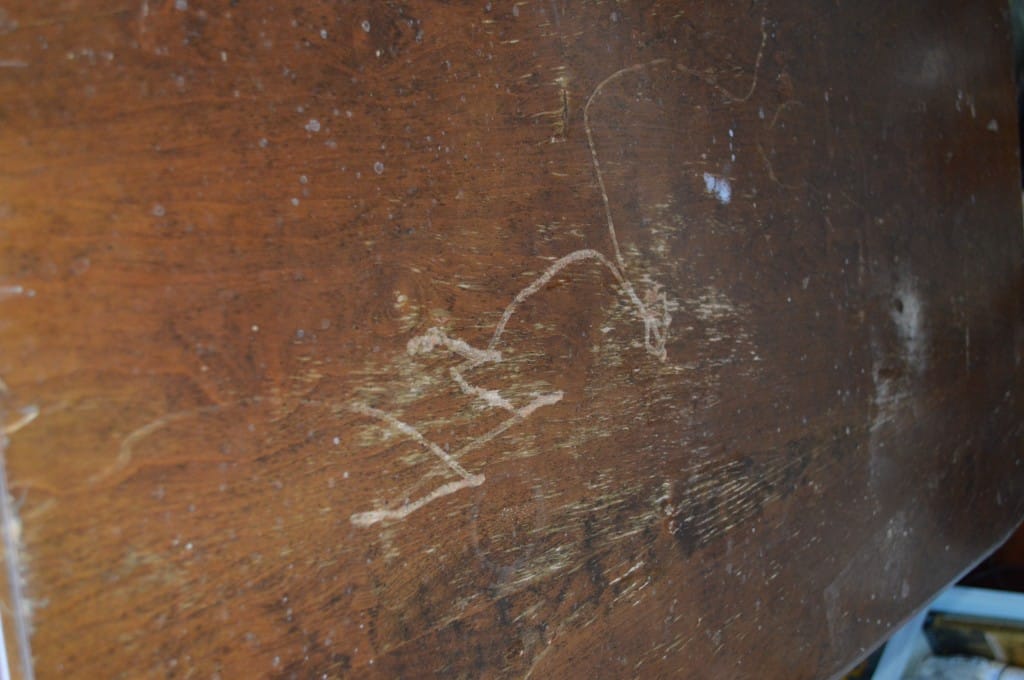 After working on it and using my new power sander (tutorial here) it is gleaming.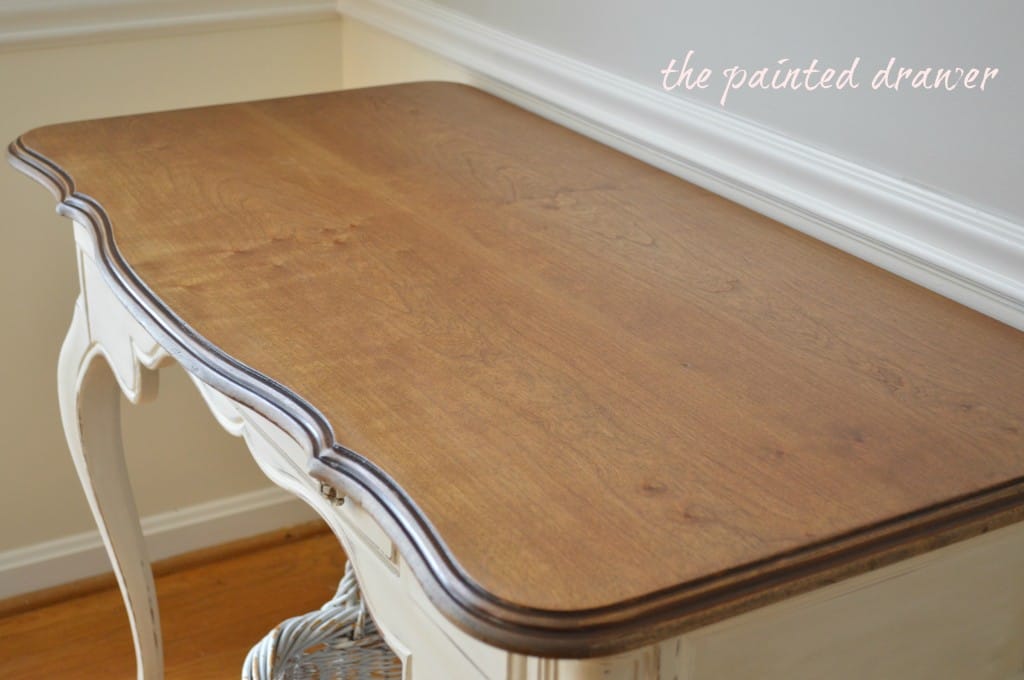 This lovely desk and its twin are going to their new home soon.  I do, however, have another beauty from the hotel sale (read about that here: FFM and Finding a Set)!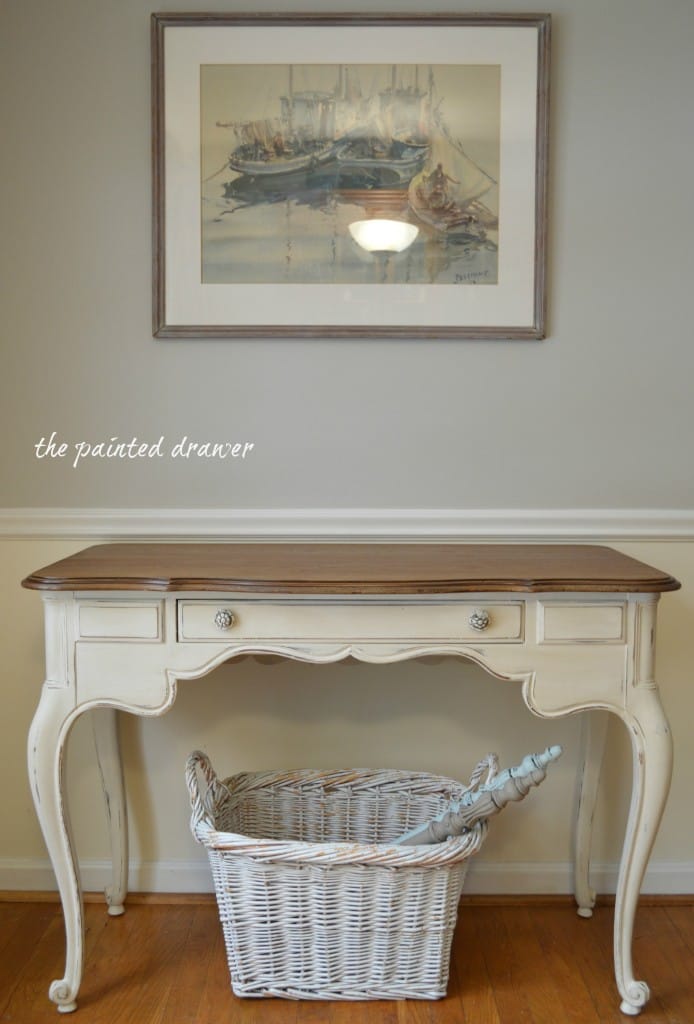 That certainly was my lucky day 🙂
I have listed another Curvy Love in Cream on Etsy
(only two left of the lot!)