Remember the before pics?
I am now going with the word classic to describe this gorgeous table!  It has beautiful lines and has been finished in a classic finish of black with a warm nutmeg top.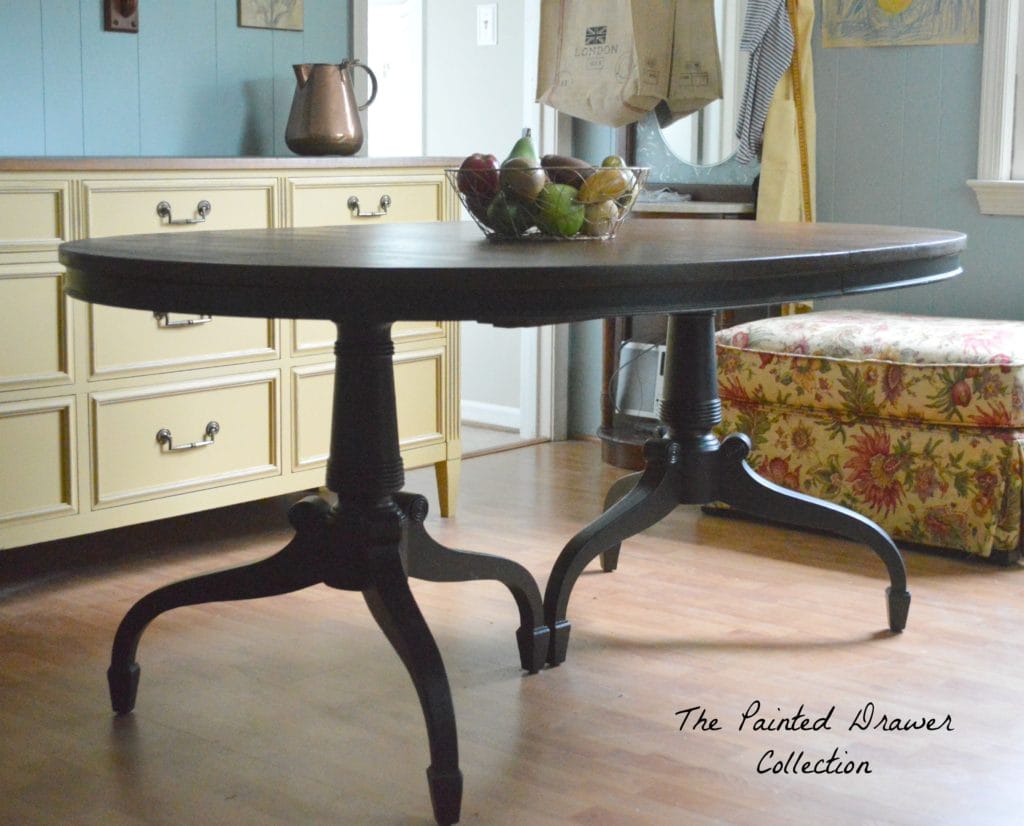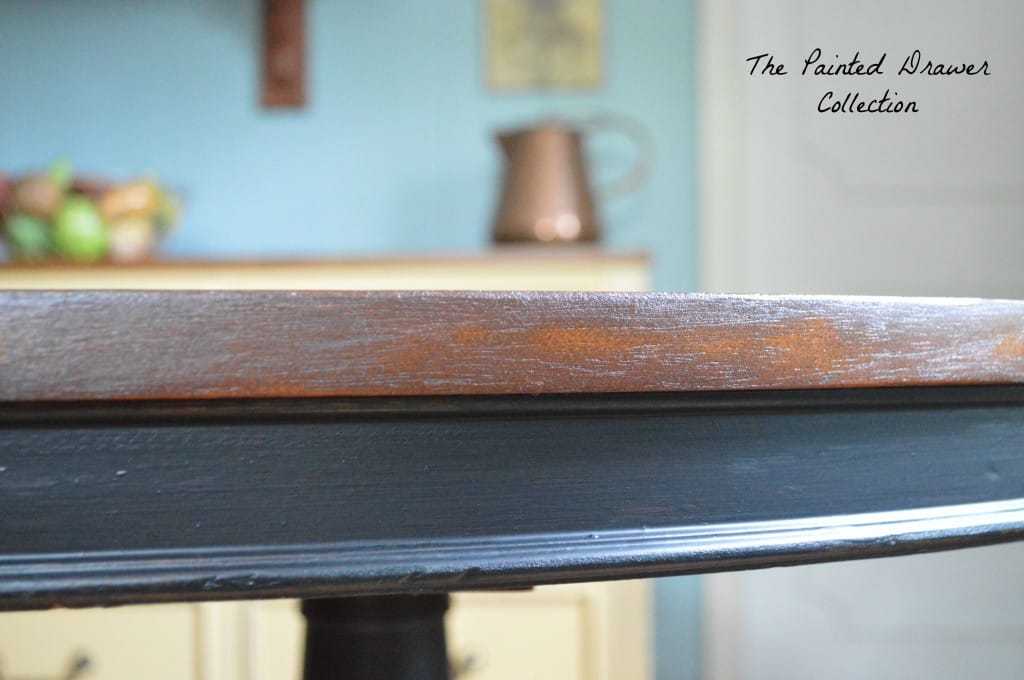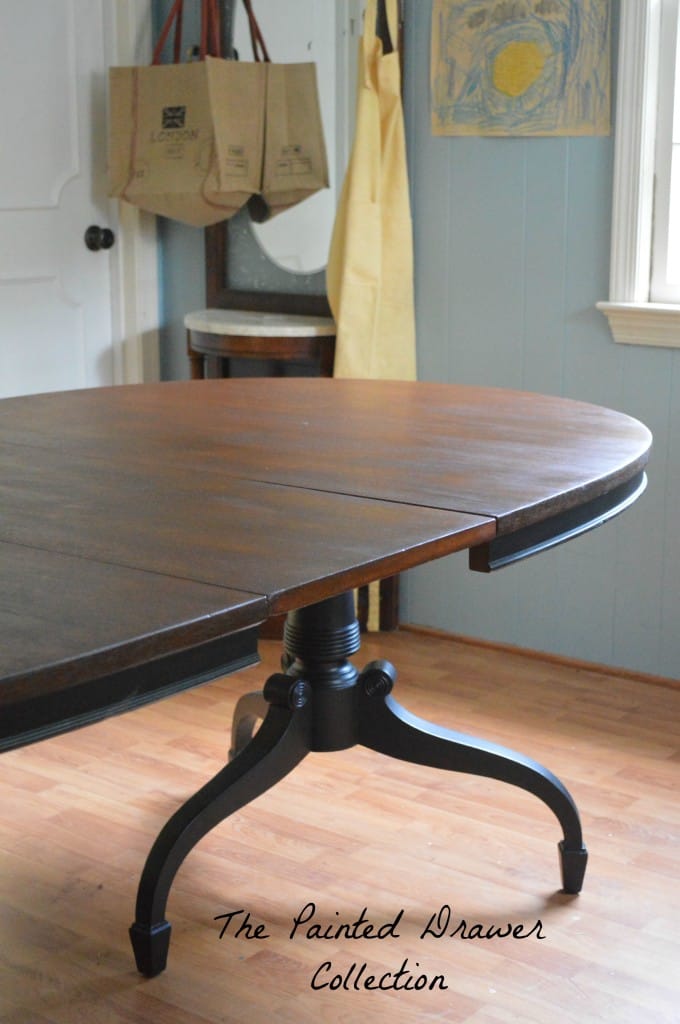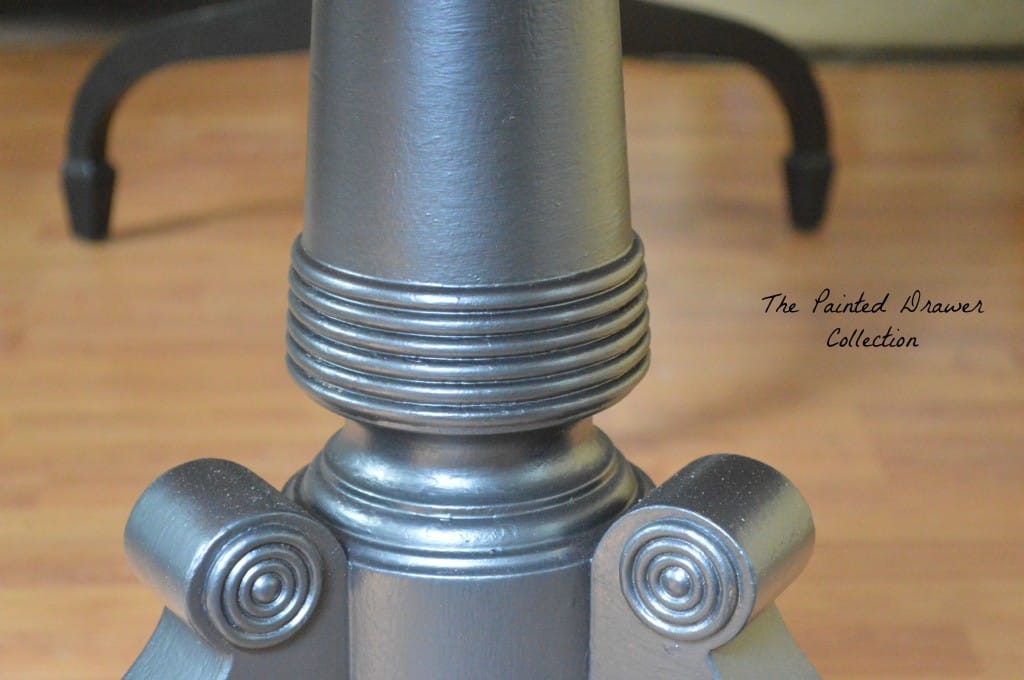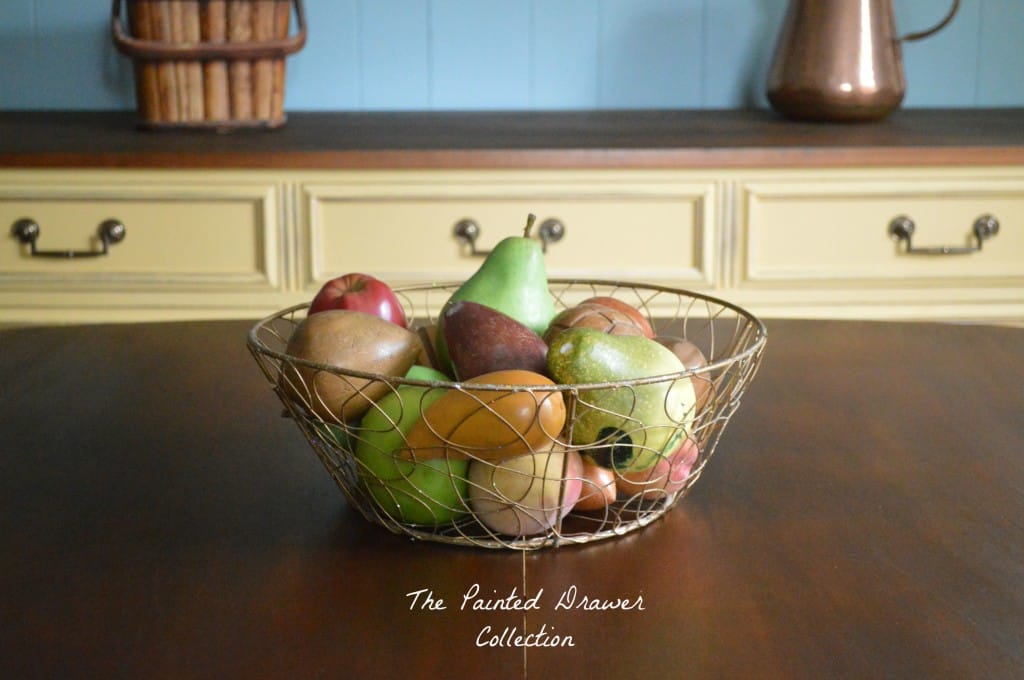 The table has a leaf that extends it out into a great size for entertaining.  The table glides in and out easily to accommodate the leaf.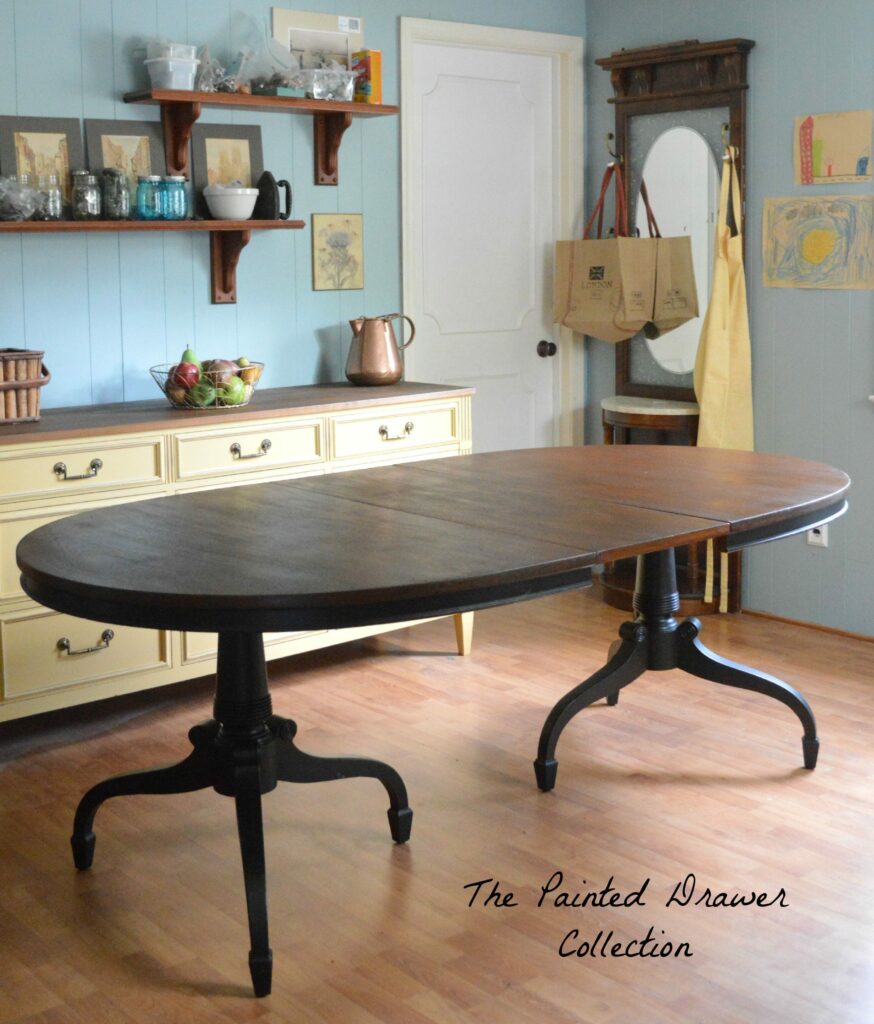 You all are well aware of my refinishing nightmare!  After I sanded it back, it looked very splotchy.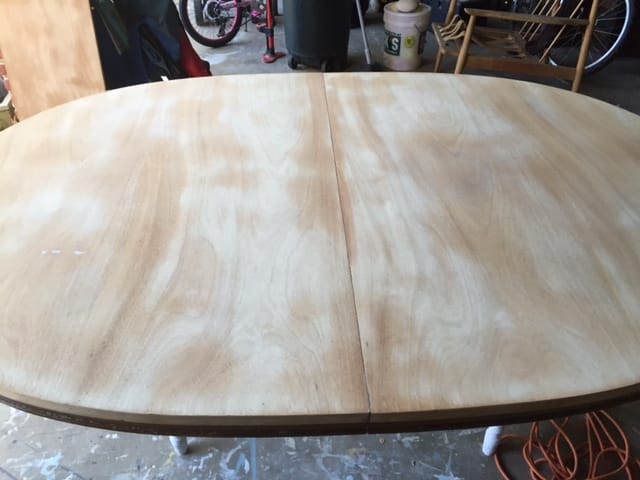 I used General Finishes Dye Stain in Amber as a first coat.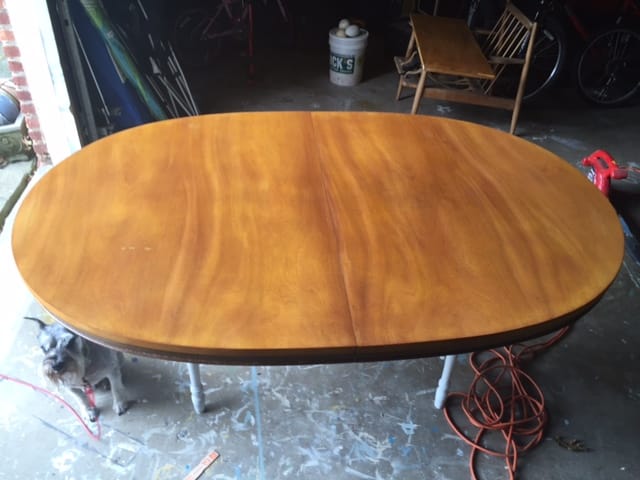 After the dye stain dried, I used General Finishes Gel Stain in Nutmeg over it.  The result is really lovely.  The amber dye stain peeks out from under the nutmeg and gives the wood dimension and a great play of color.  After it cured for a few days, I used the GF gel topcoat, wipe-on urethane in satin.  I love this product! It provides a fantastic durable finish and gives the wood a nice sheen.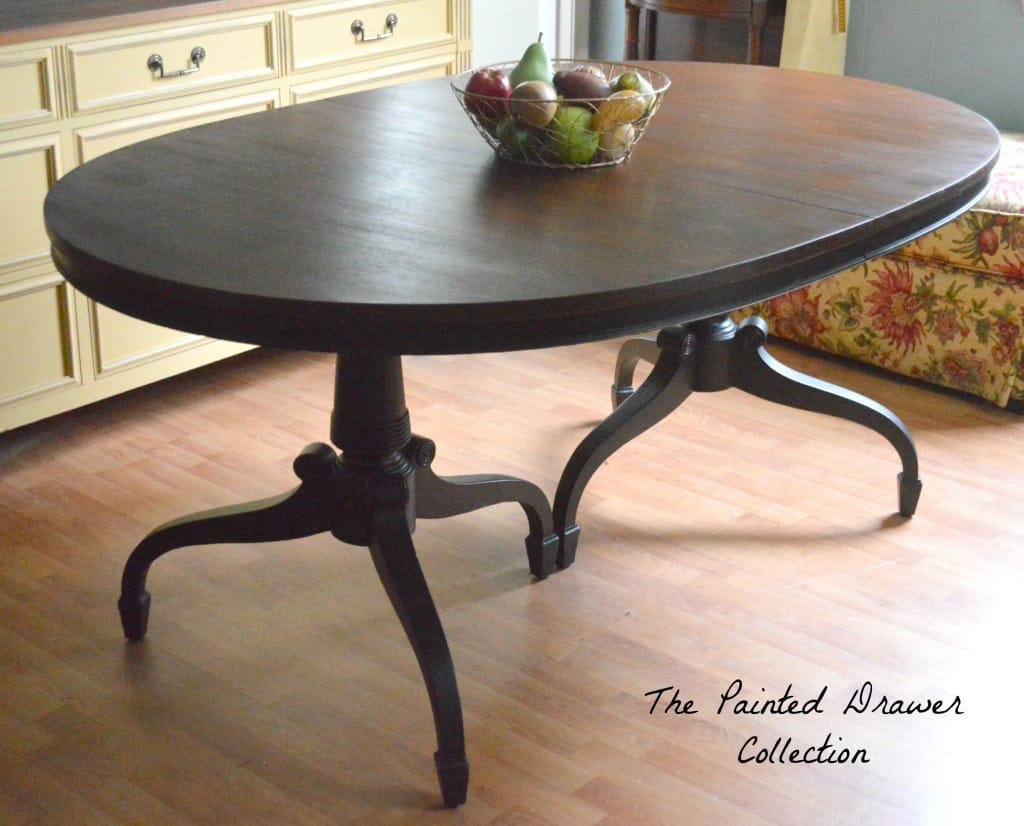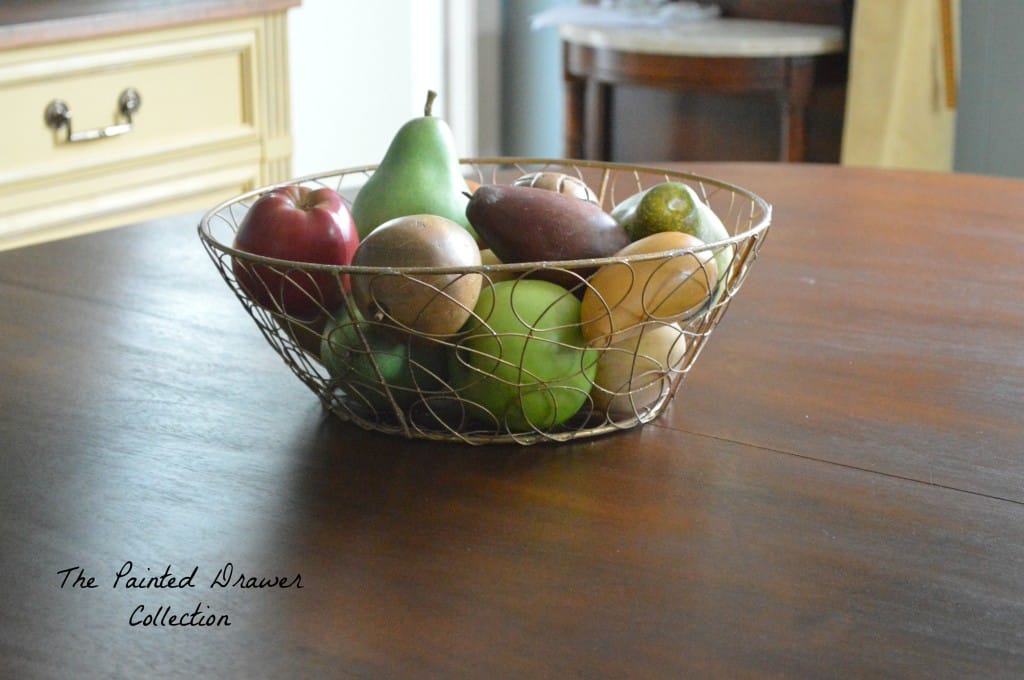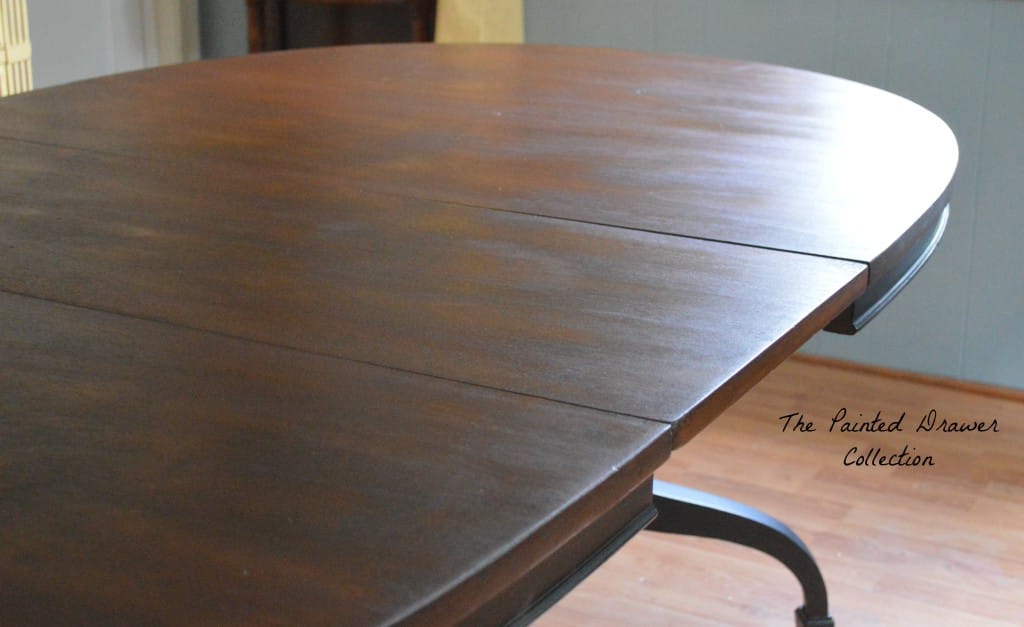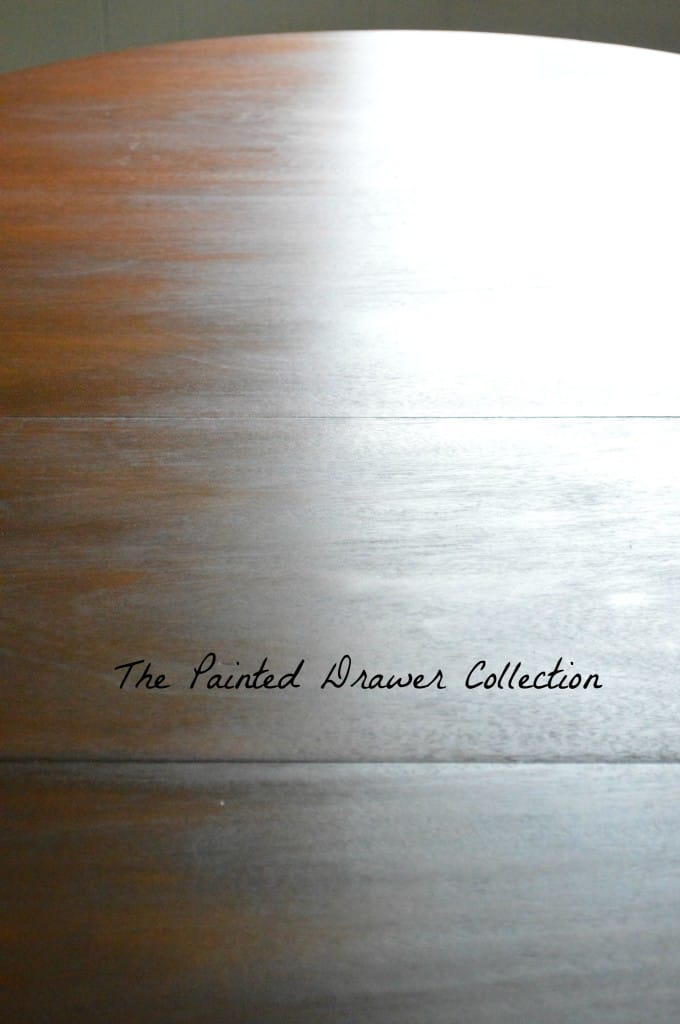 The classic dining table in black! Perfect for the holiday season!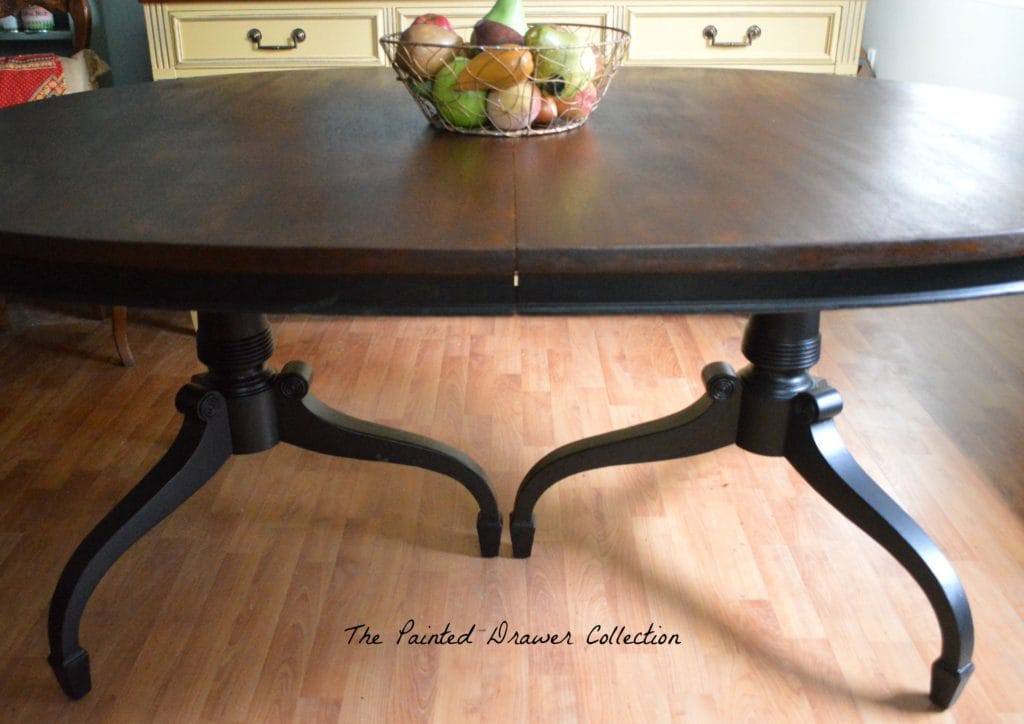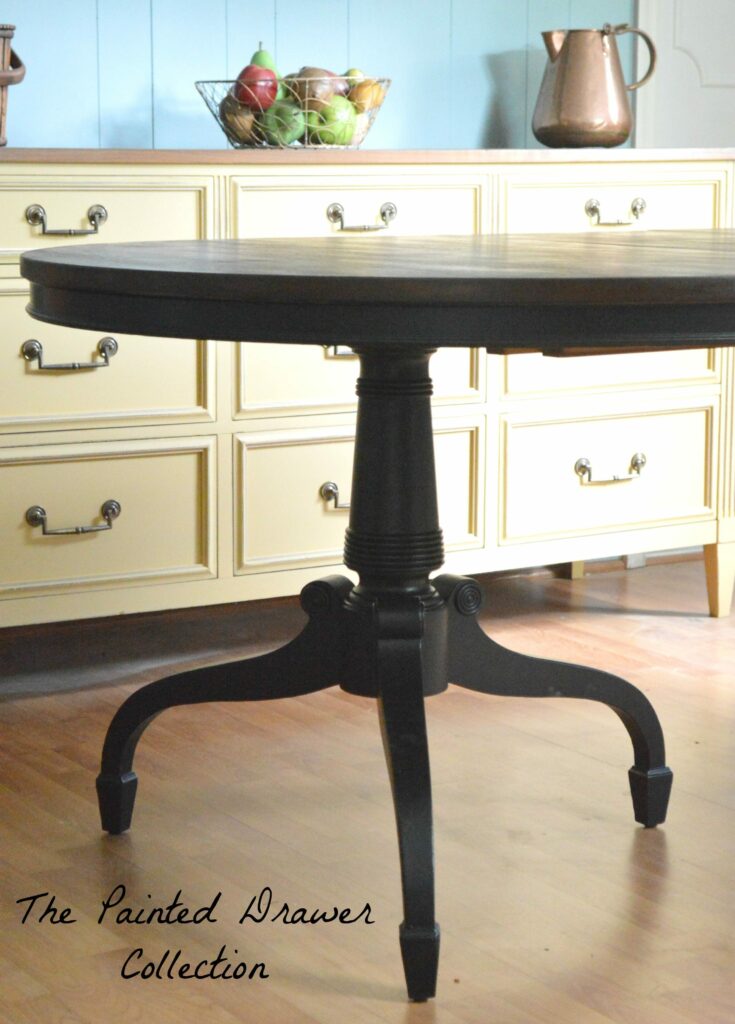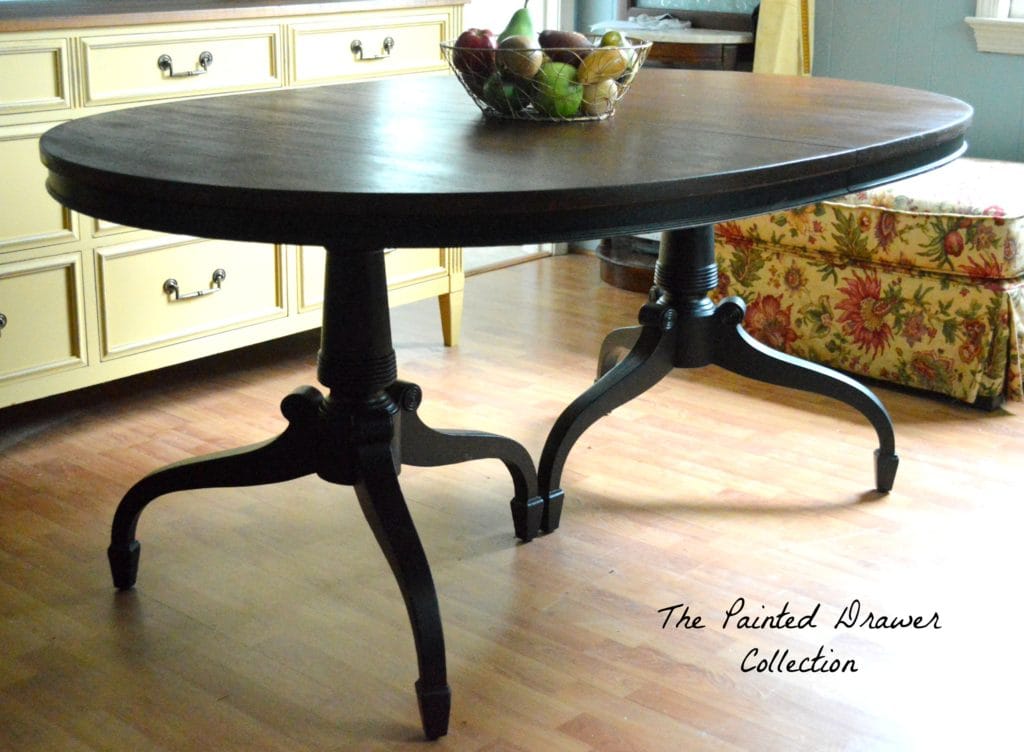 I'm happy to say that the Somerset Gold dresser  has found a new home!  Such a gorgeous color for fall.
Classic Dining Table found on Etsy