My last "before and after" post of 2017!  This little vintage sewing table was a great find the other day at the thrift store and I knew it just needed a few coats of paint to give it back its style.  I decided on General Finishes Antique White milk paint.  It took 3 coats to cover fully.  I added a topcoat of General Finishes Champagne Pearl Effects, which gives the table a lovely, soft glow.  So pretty!  The Pearl Effects really also served to seal the paint and I didn't have to apply a topcoat.  It is a hard as nails finish after drying for 24 hours.  I also added touches of Cire A Dorer Gold Gilding wax to the body as well as the little drawer pulls to add a touch of glam.
You can see how this was once a working table and the top at one point opened. The front panel also opens to reveal the interior but for today's purposes, it will remain closed and used (obviously) solely as a little table.  I've paired it with my thrift store $1.99 lamp and voila!  I sweet vignette to share !
(You can also see my other thrift store lamp in the room that Harper attacked (Total Destruction) but my husband saved :))
Here is the before of the table and lamp: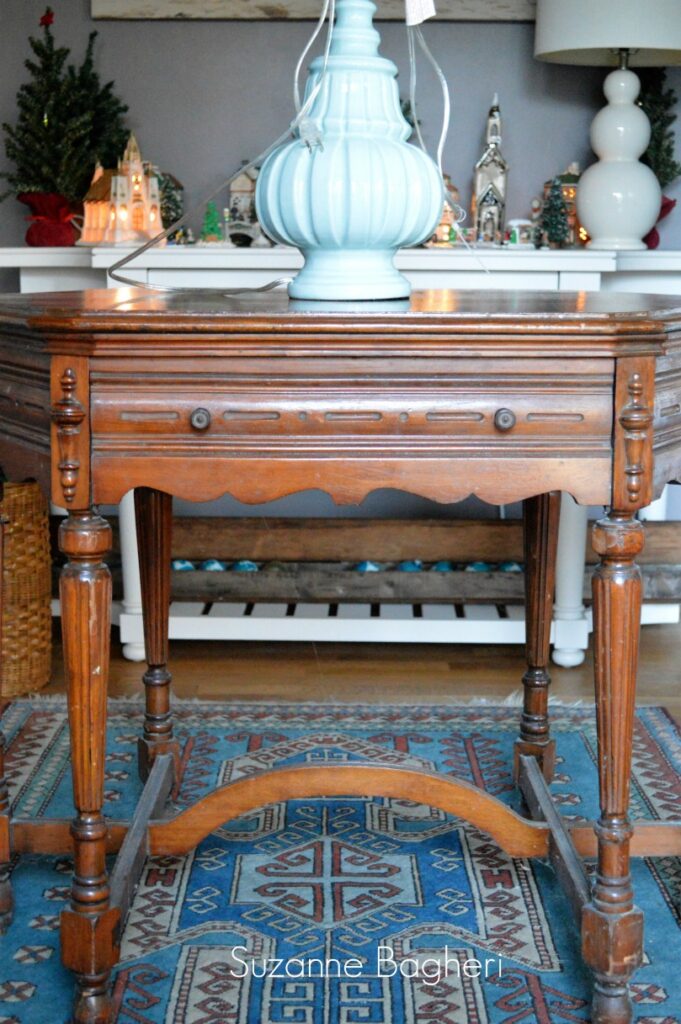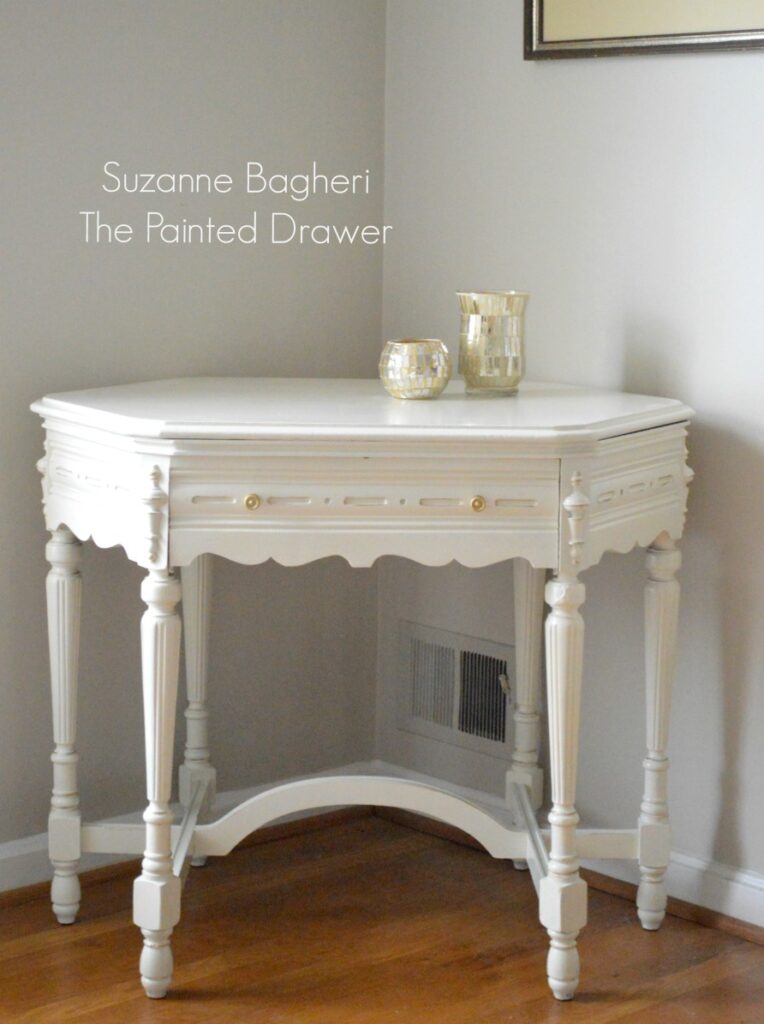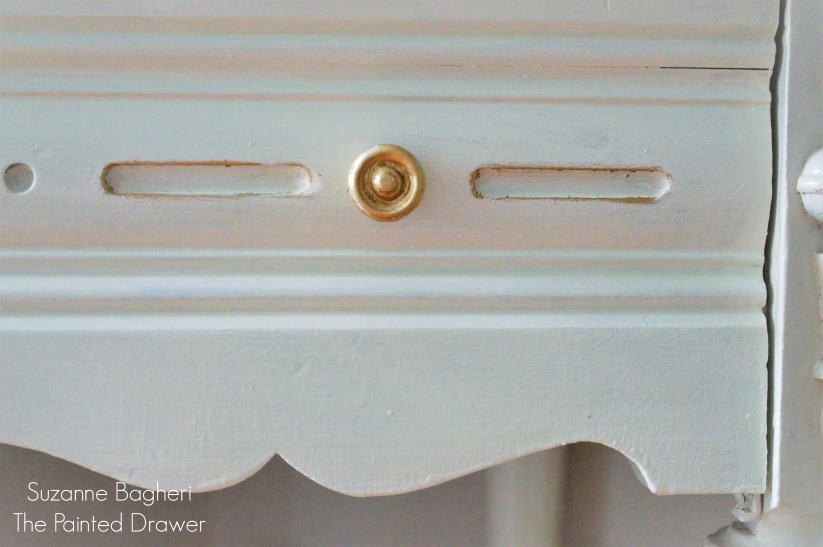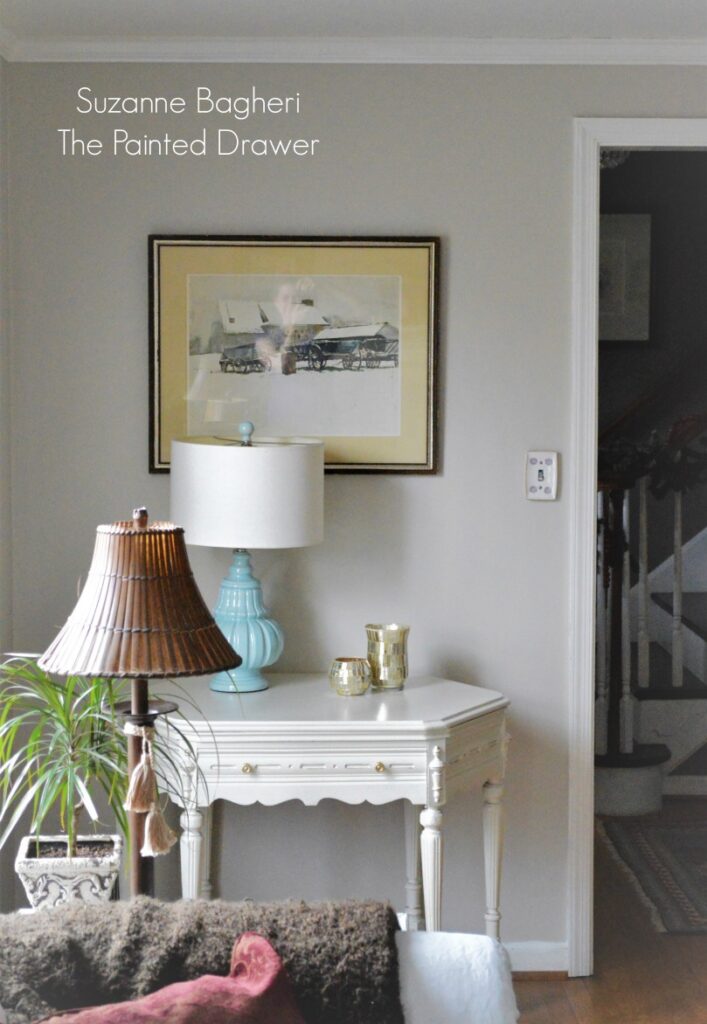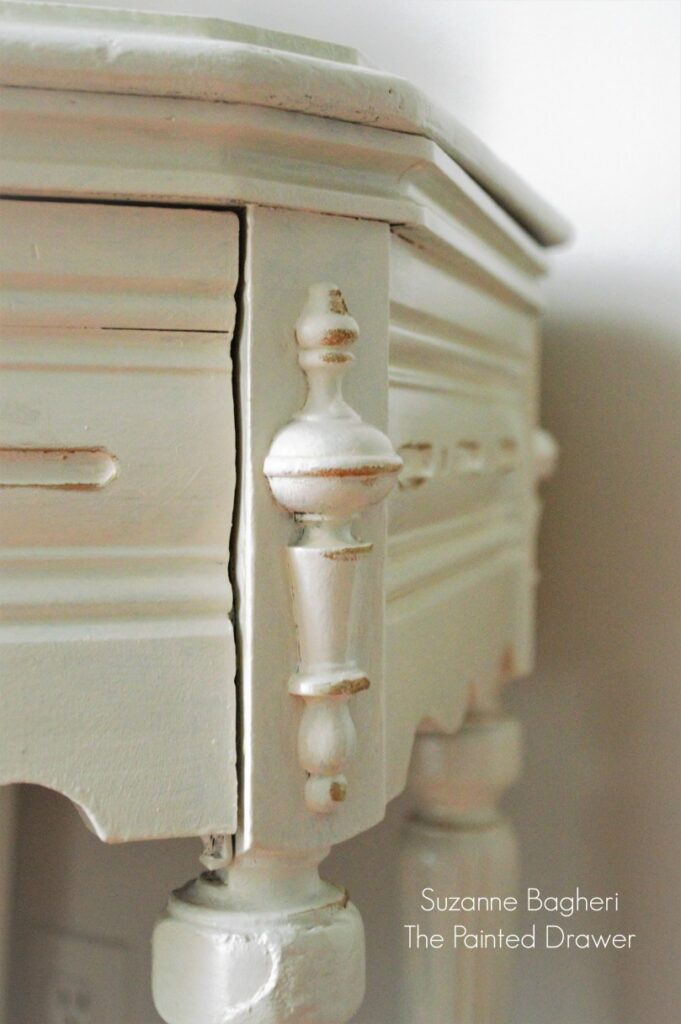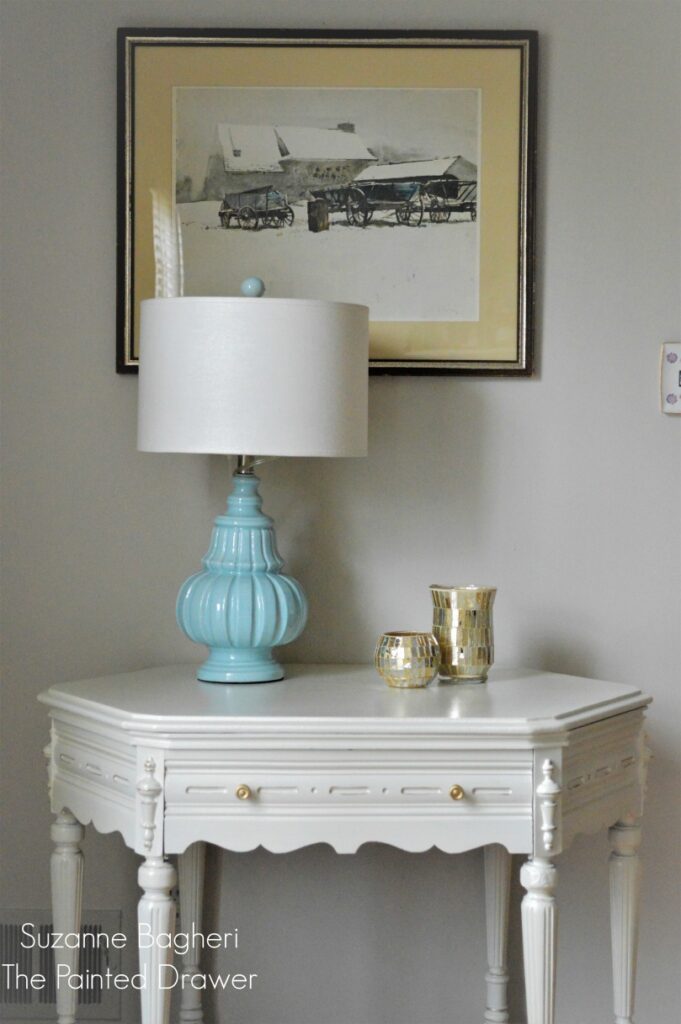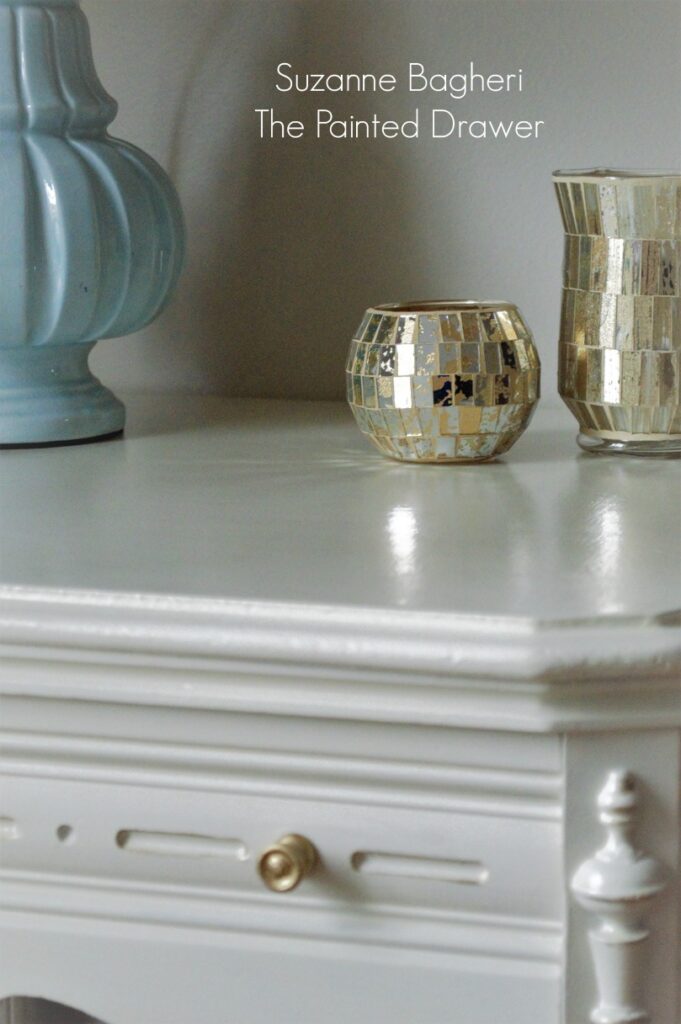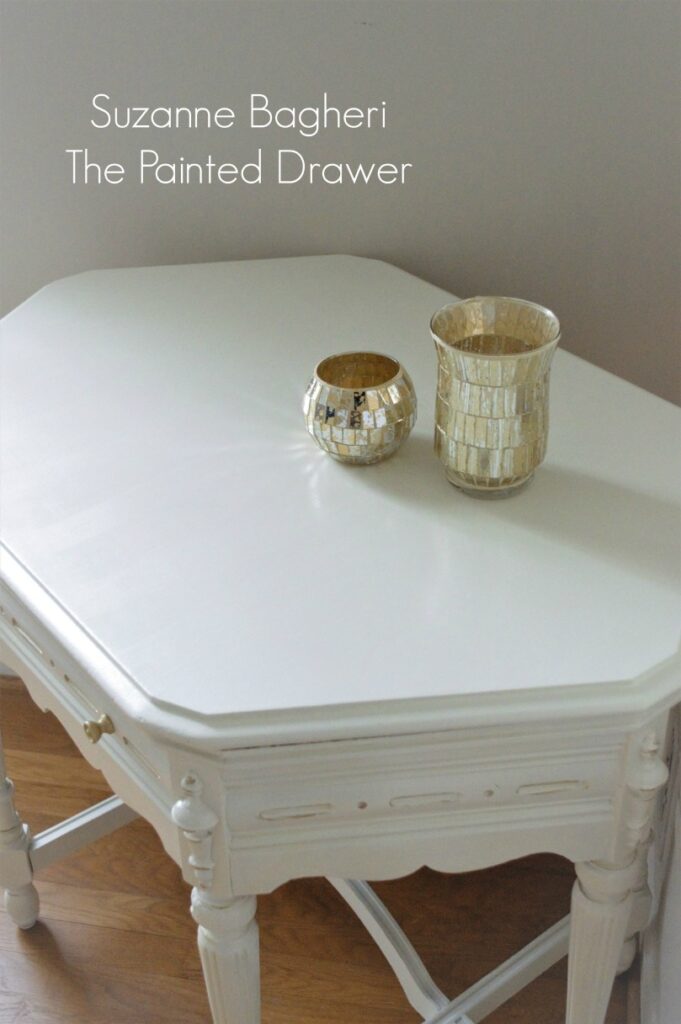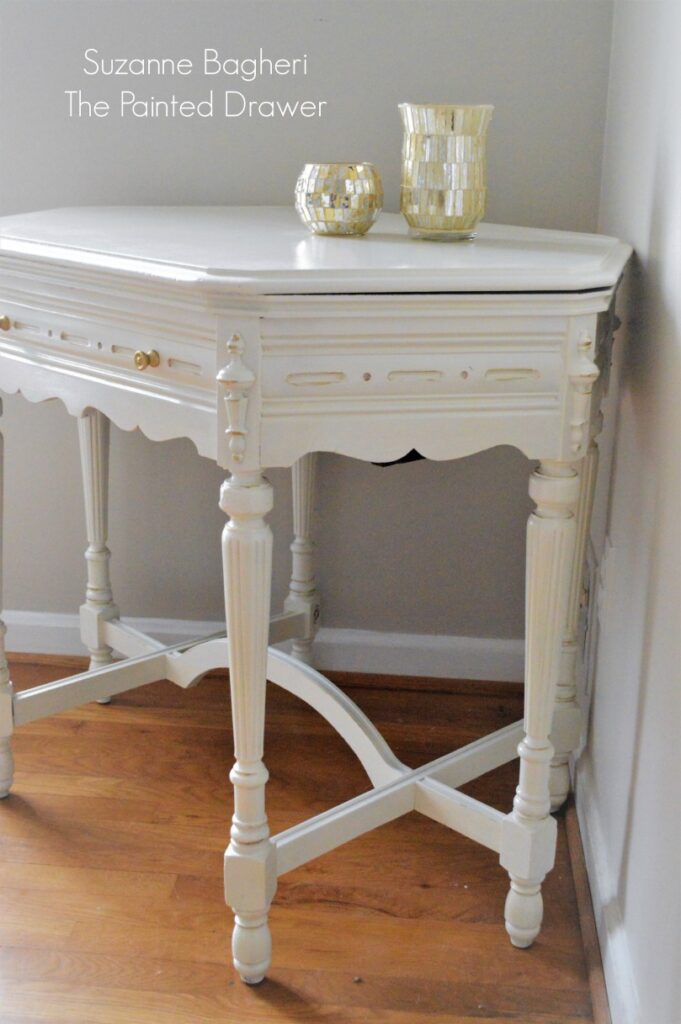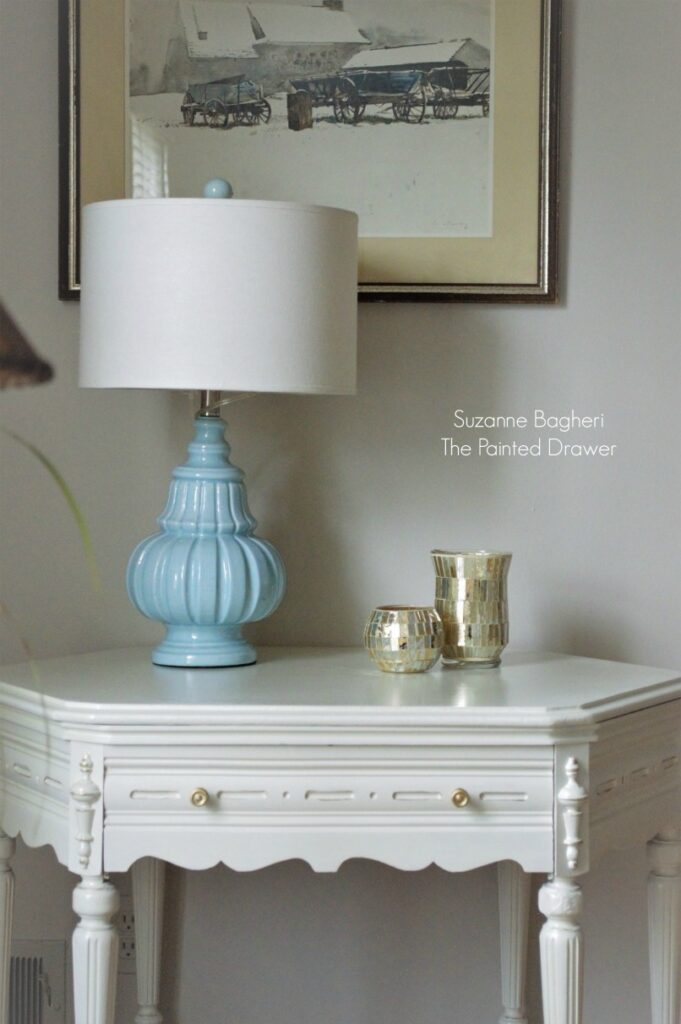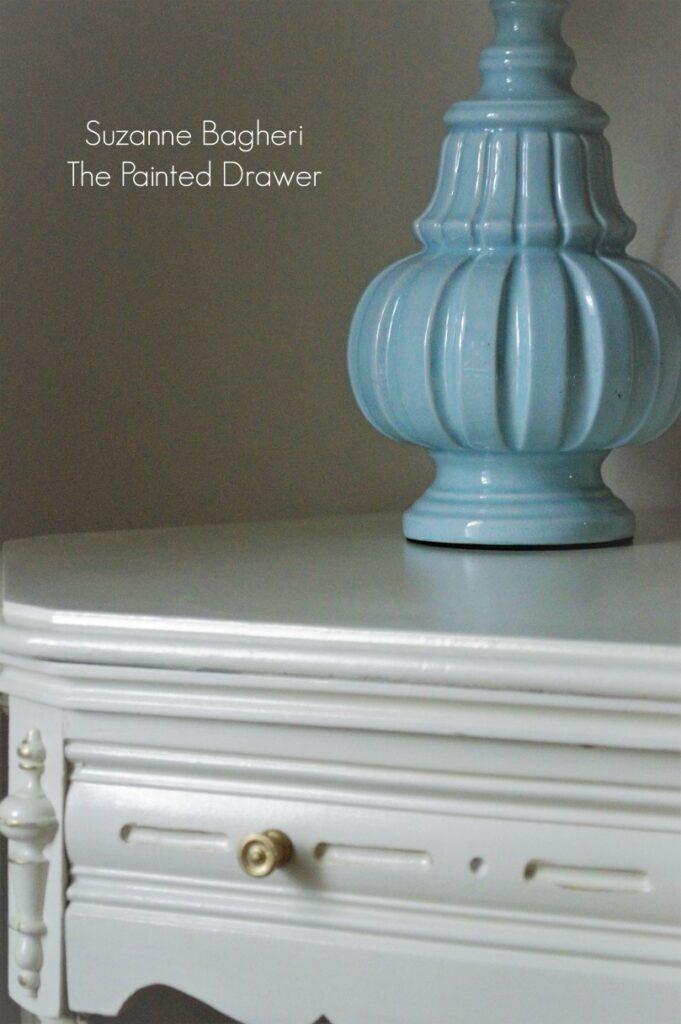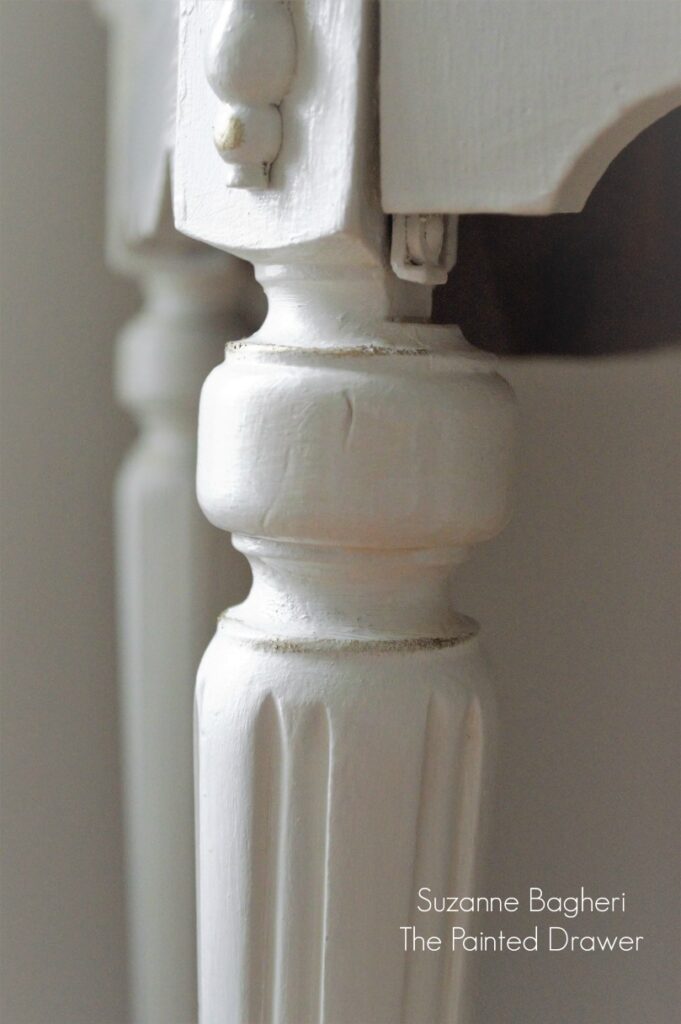 Products Used:
I will try and post one more English Christmas Dinner recipe tomorrow. I am sure you are like myself and flat out busy these few final days before Christmas day!