I am so excited to announce that I am General Finishes Blogger of the Month!  During March, I will be sharing my General Finishes pieces on the blog and social media to help promote their wonderful products #GFBloggerofthemonth and first up – the Farmhouse Dry Sink!
This piece was my Favorite Find Monday a few weeks ago.  It was rather dated with its country style and my client wanted a fresh look.   I couldn't agree more!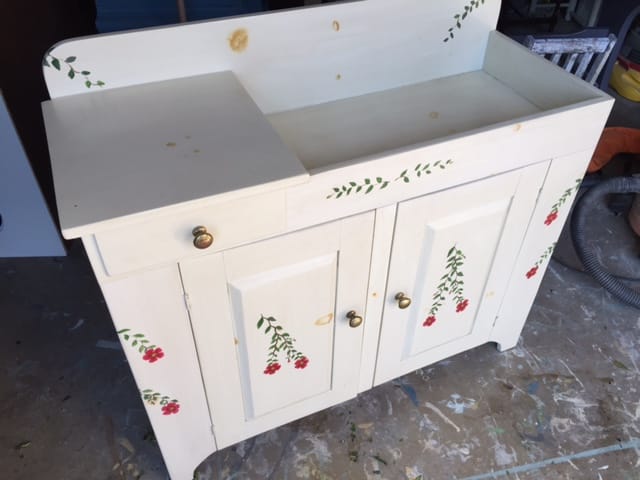 Before painting the piece, I used a palm sander to sand down the painted flowers.  I didn't want them to show through the new finish. That would have been awful!  I was very careful to make sure to get the finish to a totally flat finish and then wiped it down before the first coat.
The dry sink was then transformed into a lovely farmhouse piece with black milk paint and green ceramic knobs.  The paint is actually a half to half mixture of General Finishes Lamp Black milk paint and their new chalk style paint in Black Pepper.  I applied three coats and then distressed.  The little drawer had the sides and interior painted in a pop of blue. Using a large sponge brush, the dry sink was sealed with the General Finishes Flat Out Flat Topcoat for a super smooth and durable finish.
Dated Country to Farmhouse Chic – so much better!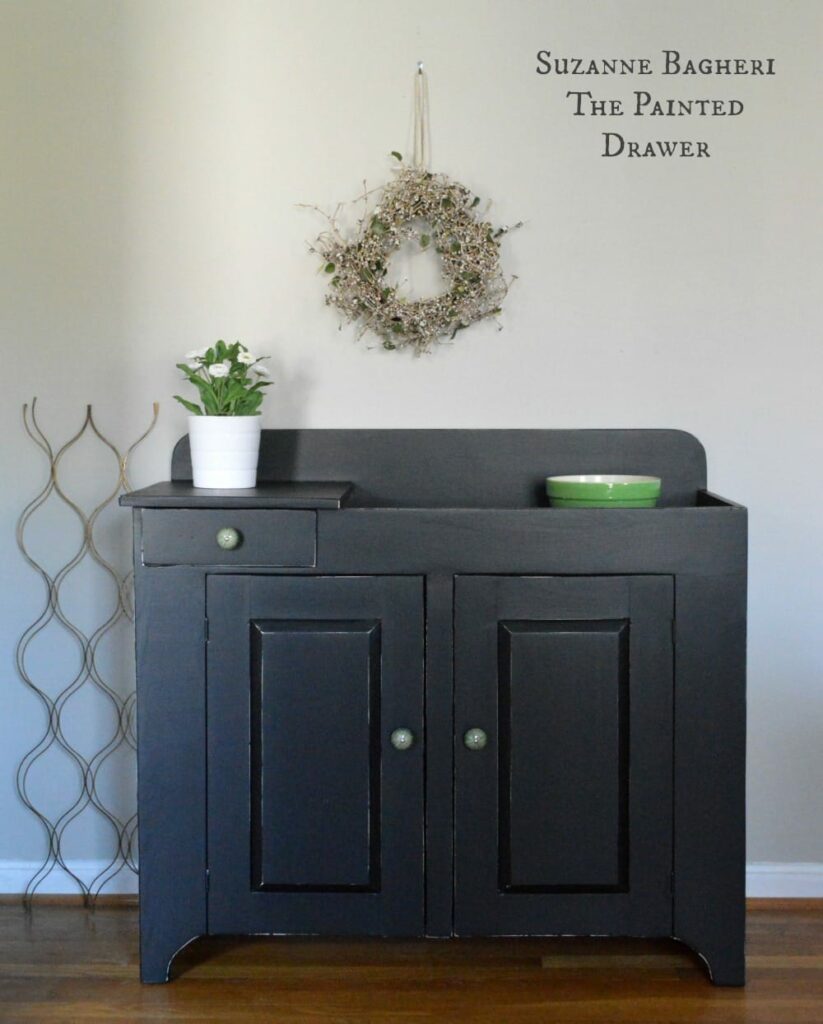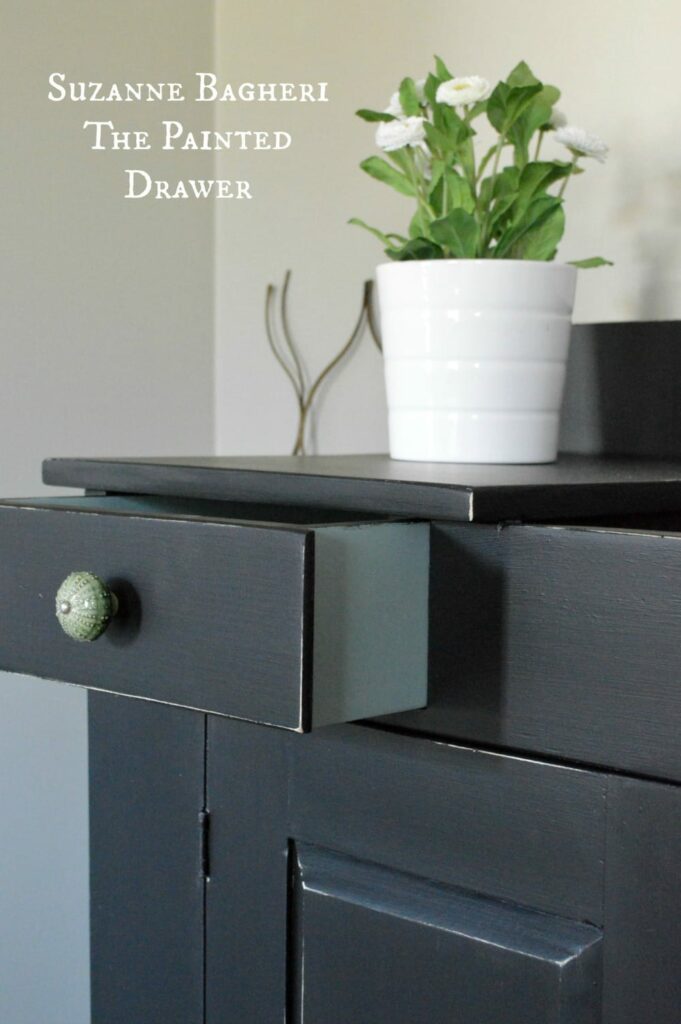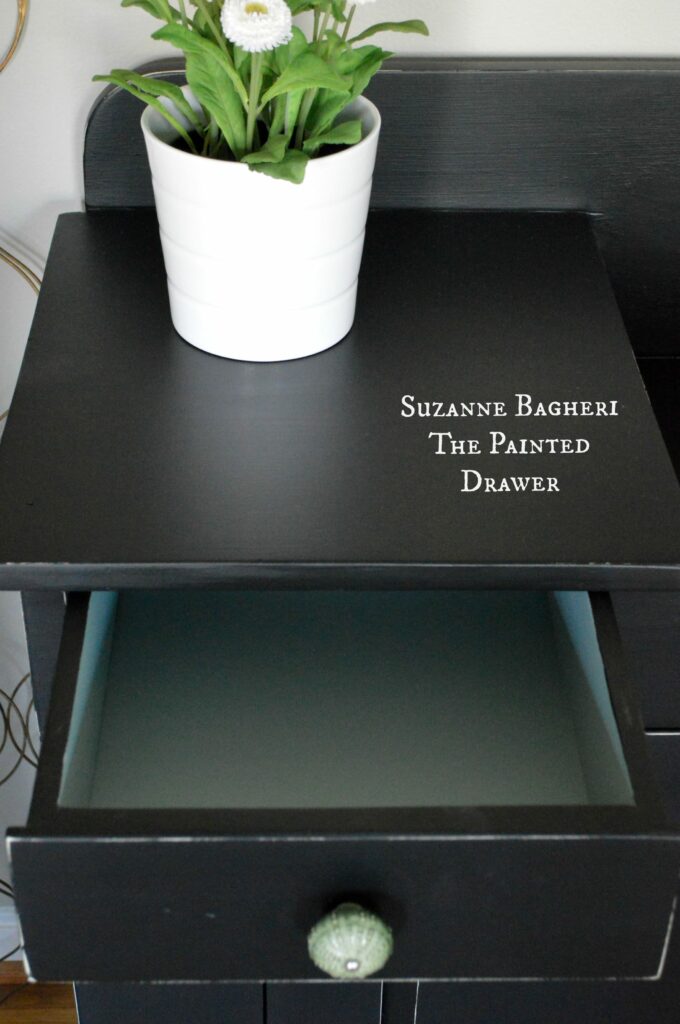 And there you have it!  The Farmhouse Dry Sink painted black in a combo of milk paint and chalk paint!  If you are interested in how to apply the topcoat, here is a little video tutorial!  Next up the Rembrandt Red Chest!