I'm done with Charlotte's Broyhill bedroom set!  Yippee!  This was a big project and well worth the effort.  The set is sturdy and solid and was the perfect candidate to update with paint.  In this case, it was Annie Sloan chalk paint in a mix of Old Ochre and Old White that gave it cottage charm.
Remember the before?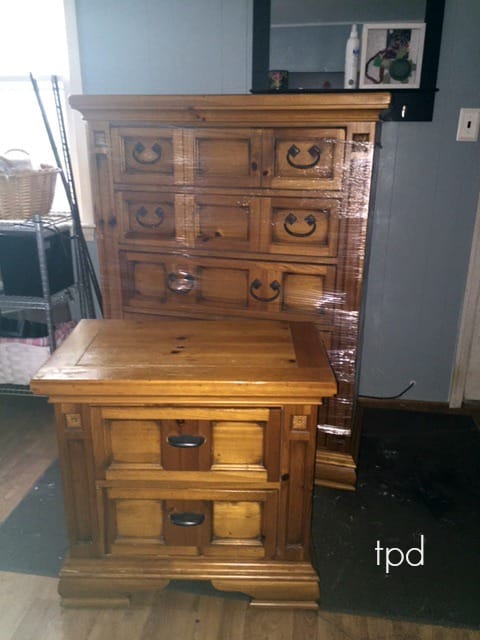 Here is the after!
The set consists of a large dresser with mirror, tall chest of drawers and nightstand.  The hardware is original, except for the nightstand. At one point these were lost and replaced with hardware that matches in color and style.
Each piece was painted with a base coat of a mixture 1 part Old White to 2 parts Old Ochre.  I added a wash of Old White and it was distressed to show off its details.  I like to sand both before adding a wash and afterwards with 400 grit sandpaper.  It creates a very smooth surface to apply the wax upon.  I waxed it with Annie Sloan clear wax.  The tops of the surfaces were then made extra durable by adding a coat of General Finishes Flat Out Flat High Performance Topcoat.  This sealer works well over wax.  Basically, if you still want that lovely, hand rubbed finish but your piece also requires more protection (such as a tabletop) you can add a coat of the General Finishes topcoat over the wax.  Beware!  The wax needs to have completely cured first and buffed before applying the topcoat.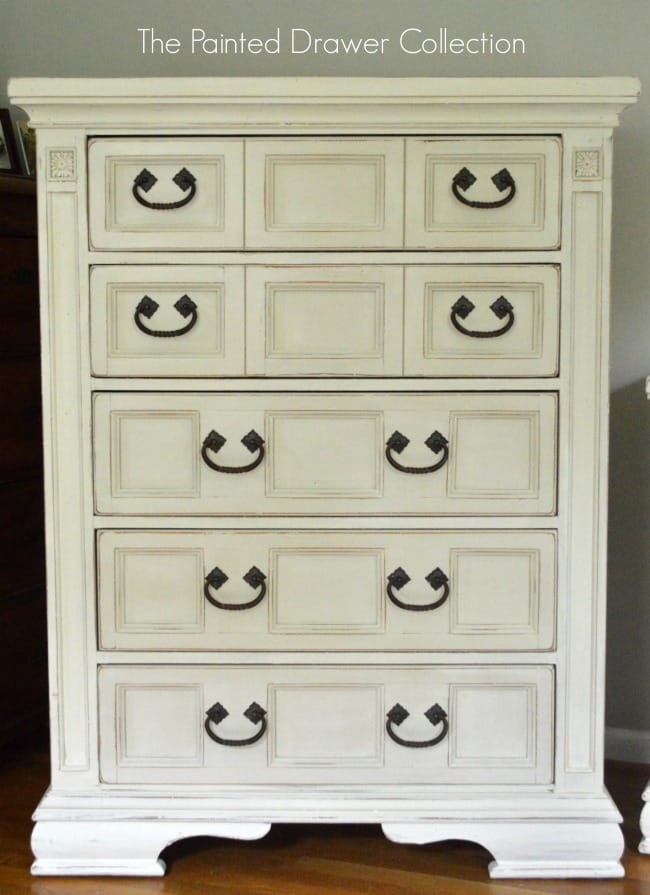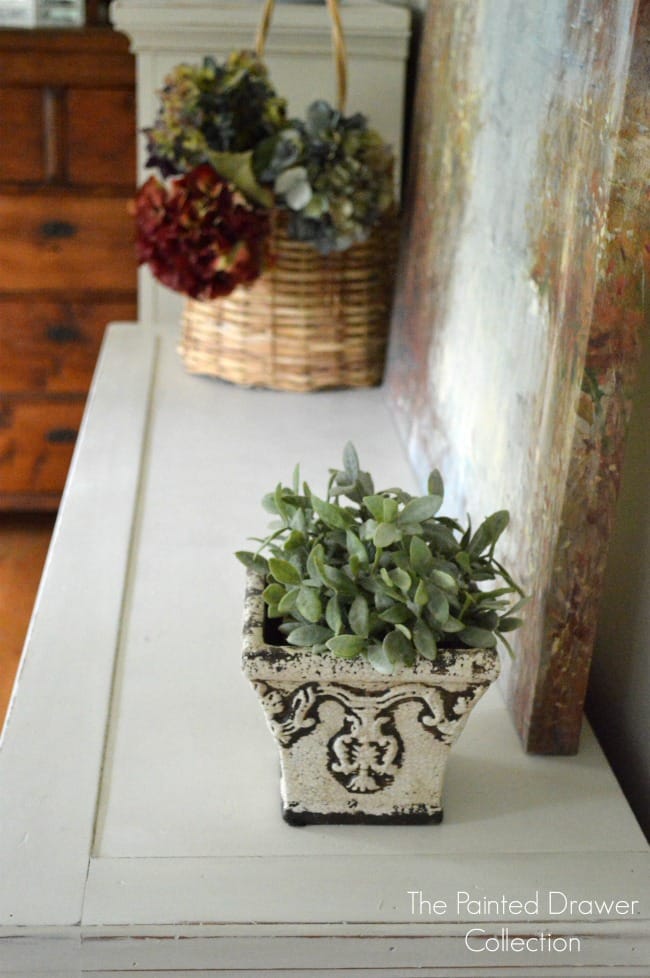 I hope you can see from the pictures that the color is either deeper or lighter depending on the light.
The set gets picked up and delivered on Thursday.  The family are on vacation so I will open the door for the mover and make sure it is all set up in Charlotte's room for her return next week!