I spent the day today working on transforming a dated brick fireplace.  I was doing it for an interior designer's client in a home in Northwest, DC.  The house was the prettiest house.  It was originally a Sears Catalog Home and just full of light and charm.
However, the brick fireplace needed help.  It had already been painted in a dark, brownish red at some point and the mortar had also been painted in an almost black color.  The overall appearance was really dark and dated.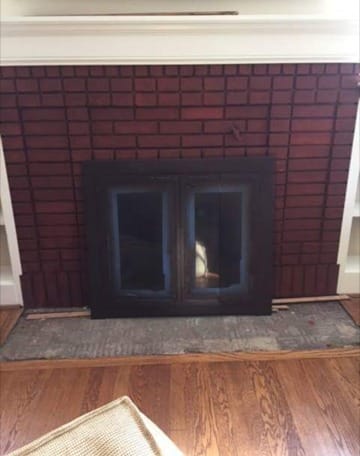 The customer wanted it to look like my fireplace (below is my fireplace the day I worked on it). When I whitewashed my own brick fireplace, it had never previously been painted (as the one above).  Also, my brick is the variegated type, meaning it is different colors vs the dark.  The variagated brick gives the whitewash a lot of interest as the differing colors pop through.
In order to create a more interesting base coat on this brick fireplace, I added a light coat of Annie Sloan Primer Red over all of the bricks.  Using a decorative brush, I painted the mortar in Annie Sloan Old White.  I then mixed the white into the red and dabbed it over some of the bricks and added a little Annie Sloan Coco.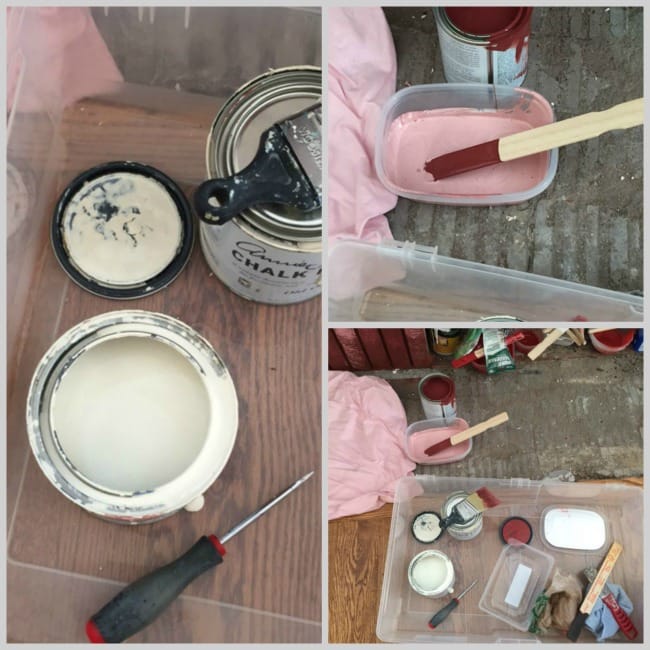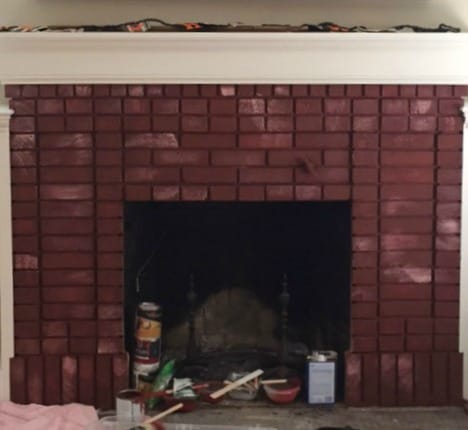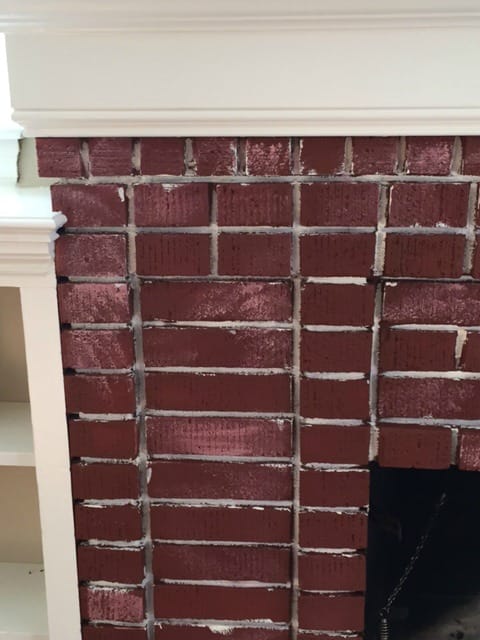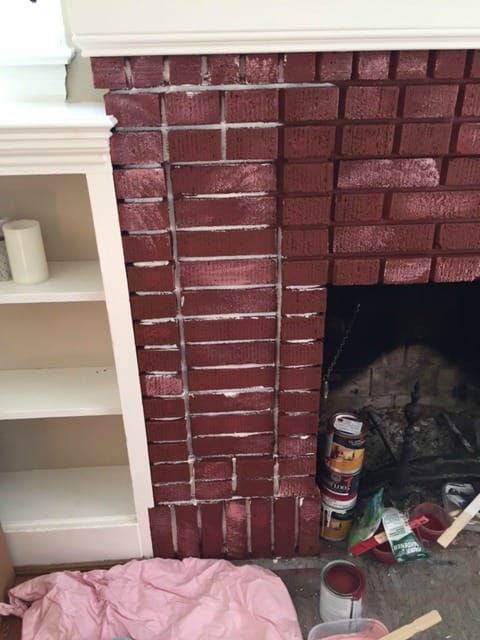 I created a whitewash with the Annie Sloan Old White.  I used a bowl of water to continually dip my brush into as I applied the wash.  I stippled it into the bricks.  Bricks are porous (in the past, these bricks had been painted in latex paint and they were still surprisingly porous) and so it took three coats of the wash to absorb properly.  I used a paper towel to dab it off as I went along.  After it dried, I went back in with the white paint and dabbed it on places.  Here is the result!  Sorry the pics aren't the best – I had to use my phone 🙂
Before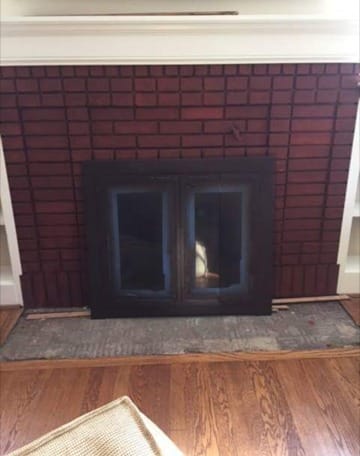 After: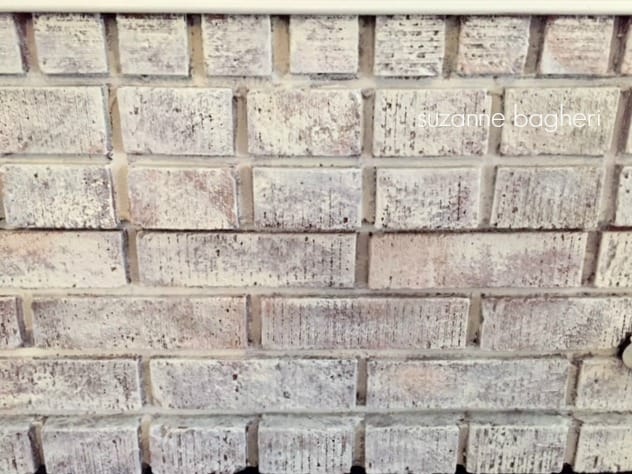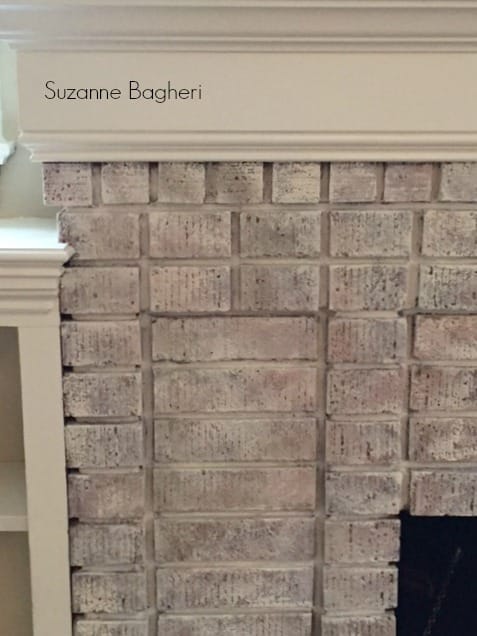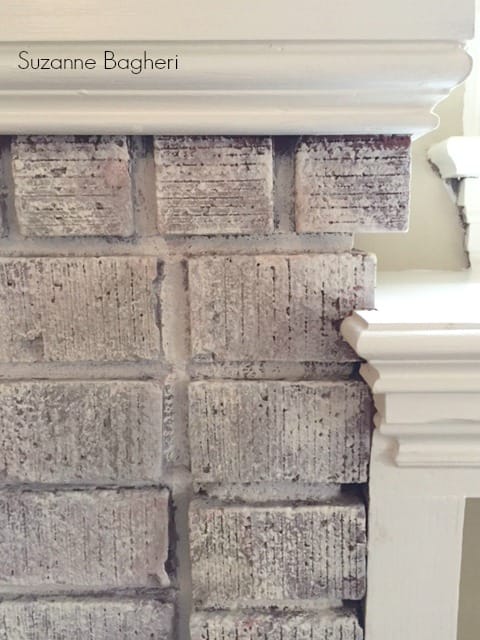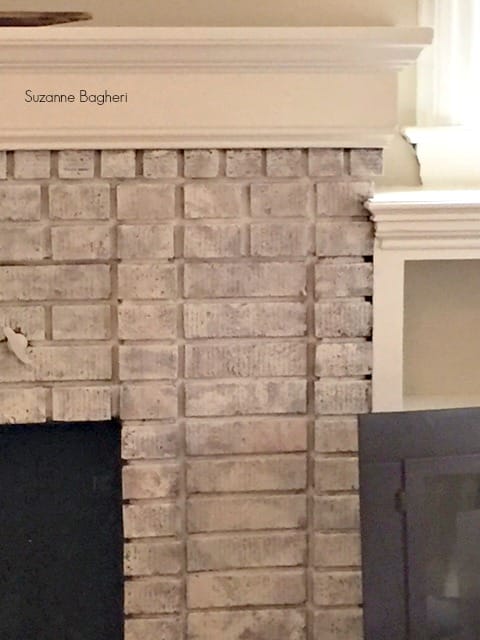 Here (on the bottom left) you can see the tile that will be installed on the hearth – it goes quite well with the brick.  Happy client!