I have a client who purchased a french buffet from my inventory.  She is in the process of remodeling her new home and the buffet is going to be in a room right off the kitchen.  She wants the piece to coordinate with her kitchen's new blue tile backsplash.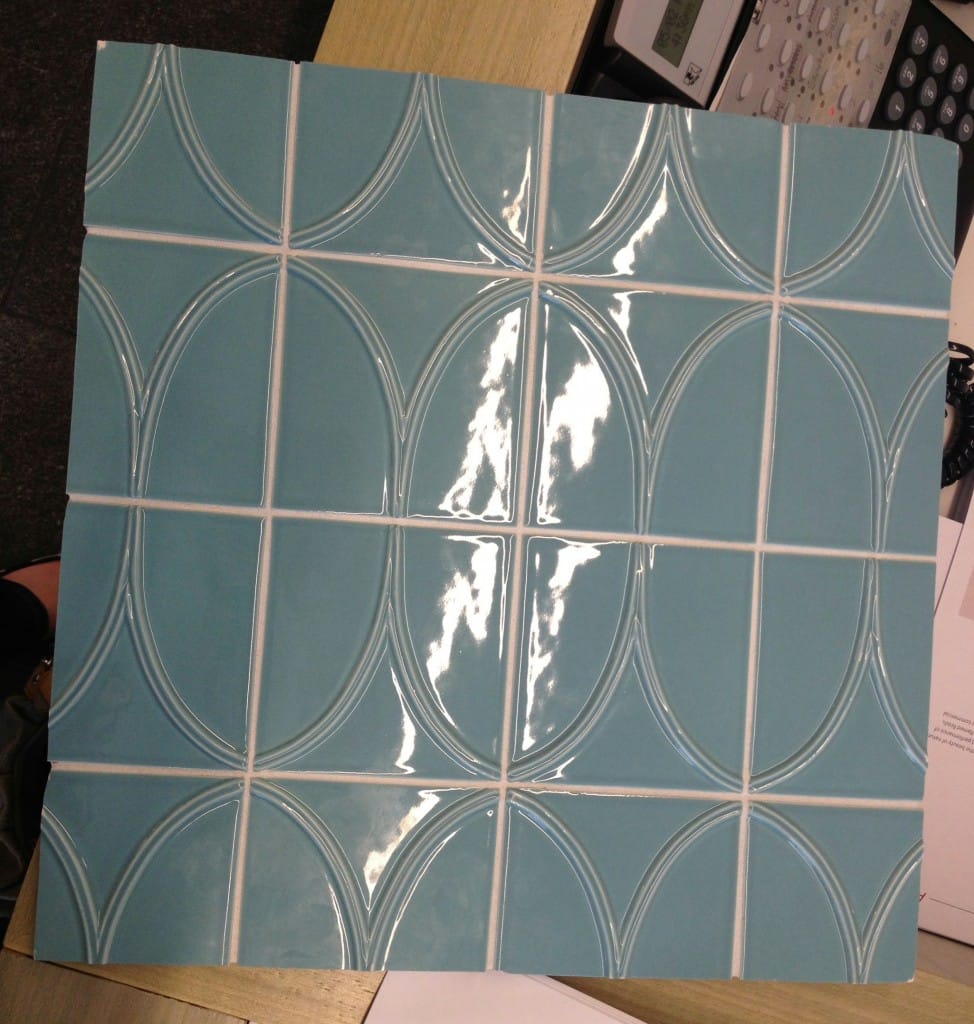 She also loves the shabby look and wants it more shabby than chic.  We decided on a base color of blue with a whitewash on top.  The wash will both lighten it up and not make it "matchy matchy" with her tile.
My next step was finding the right blue for the base.  When I saw the tile, I immediately thought of the Shell Dresser (pictured below).  The blue is very similar – Annie Sloan's Provence.  However, I had used dark brown wax to tone it down and add more depth of color.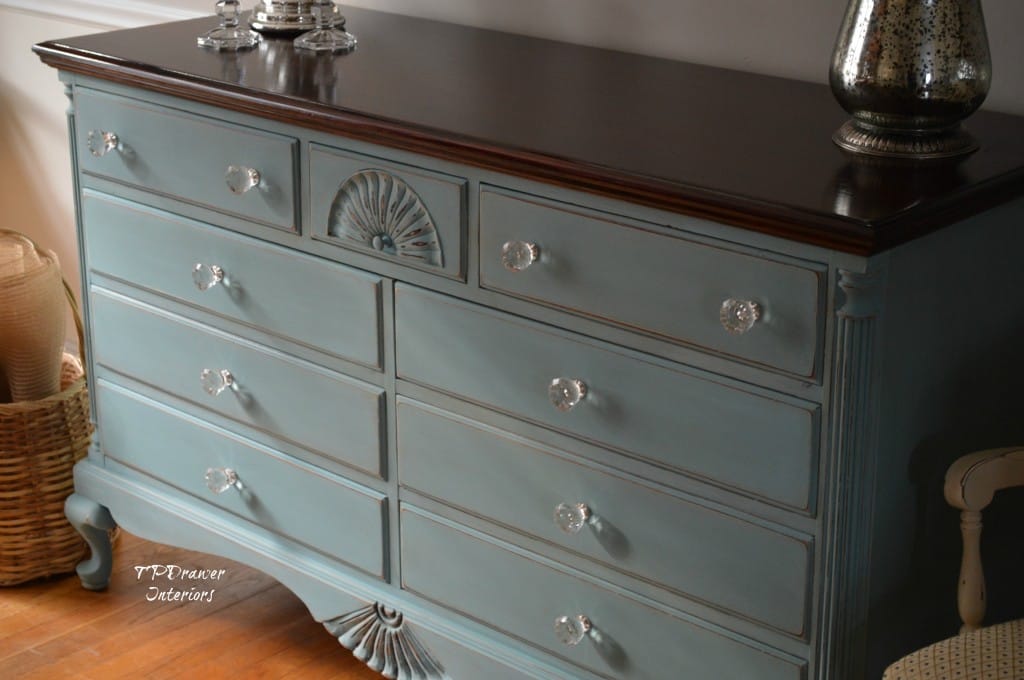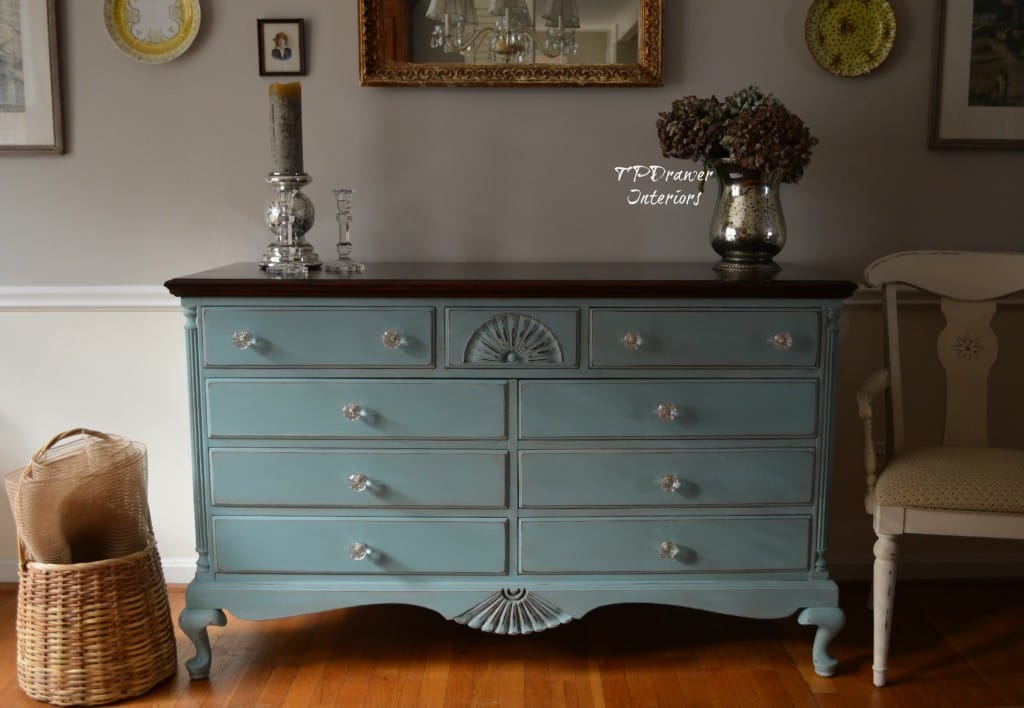 I've just finished the drawers and am so happy with the result.  By using dark wax to deepen the hue of Provence and adding the wash, the color now ties in with the sample tile.
The true Annie Sloan Provence is a lot brighter than the tweaked, finished drawers.  I plan on completing the whole piece next week.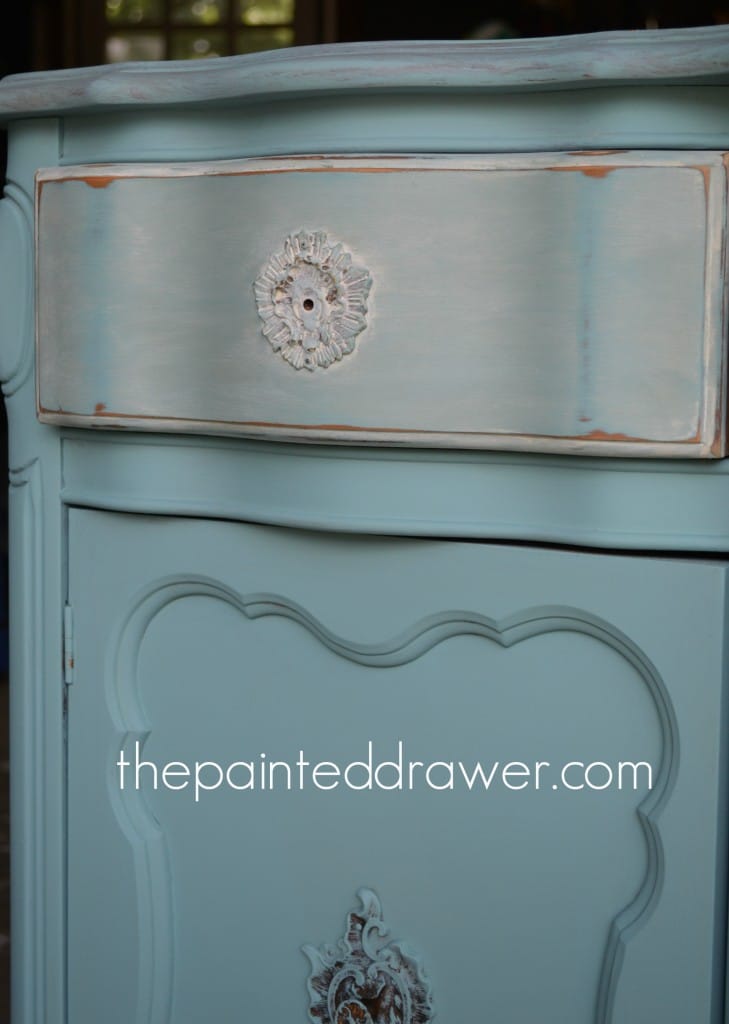 Did I mention how I love the vintage french pulls?
If you are interested in how to apply a wash to your chalk paint, check out my Paint Tutorials.  It's a lot of fun to play around with your paint color and amazing what wax or a wash can do!
Join the Fun! I Always Love More Subscribers!