Just like you, I've been looking for ways to keep busy at home these crazy days. Baking, sketching, reading and (fun times!) we even cleaned out our garage and got started on the basement. So, when my husband called last week to say he had spotted a few items on the side of the road (they also likely had just cleaned out their garage!) I jumped at it! And sitting there on the curb I discovered my next project – a small table that was solid wood but in bad shape.
The sign said "Free" and so into my car it went!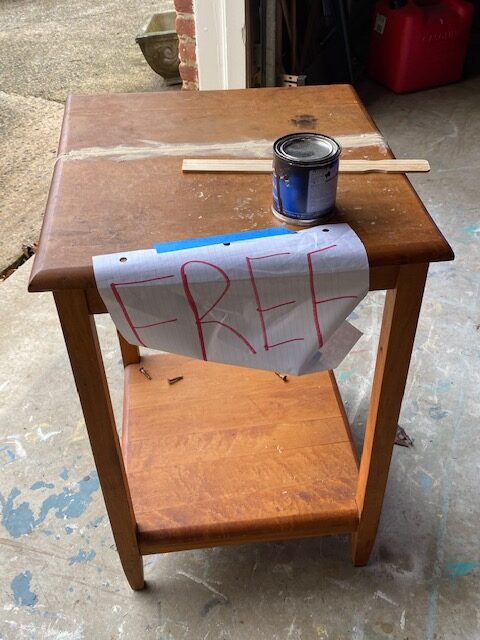 The top is actually two pieces of wood that were joined together and one piece had popped out.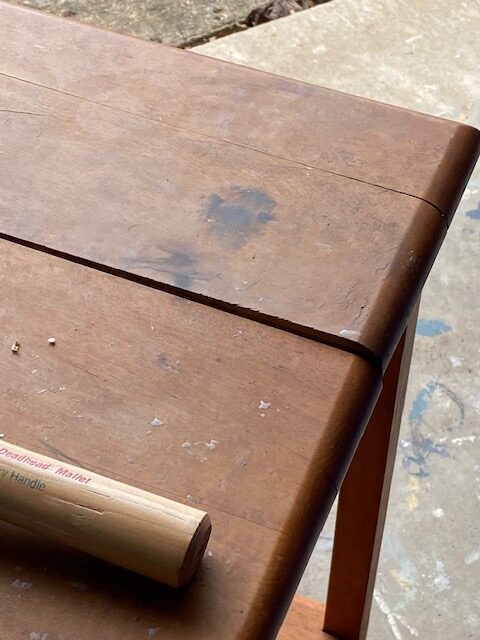 I unscrewed the top off, took it apart and put it back together with wood glue.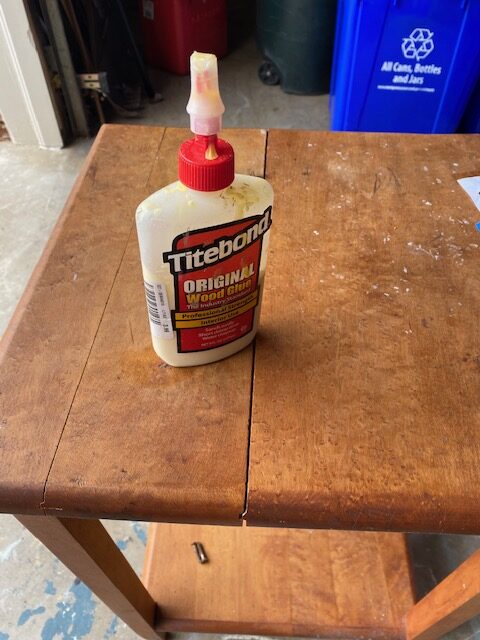 I then added wood filler to the space and once it was dry, I sanded it back to remove the excess glue and filler.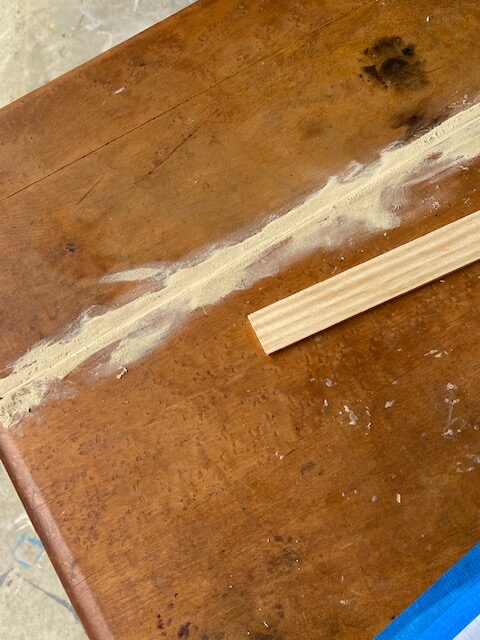 I then pulled out my paints and stains and had fun! I had an idea to try and make it look like a World Market(ish) table and took it from there.
After I fixed the top, I used General Finishes Java Gel stain on its legs and then went crazy. I first used Annie Sloan Graphite with a stencil and stenciled the whole table. On its top and bottom, I added a solid coat of Graphite on top of the stenciling. I then applied a wash of Annie Sloan Giverny all over the table and dry brushed it on in places. I sanded it back so the stenciling pops through, kind of like a hidden design. It was sealed with clear wax.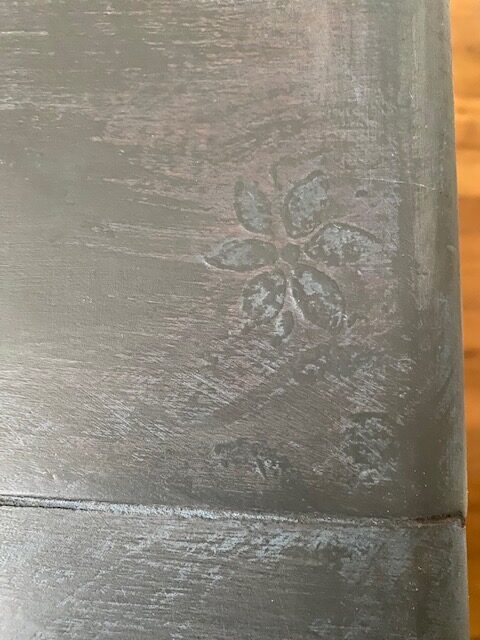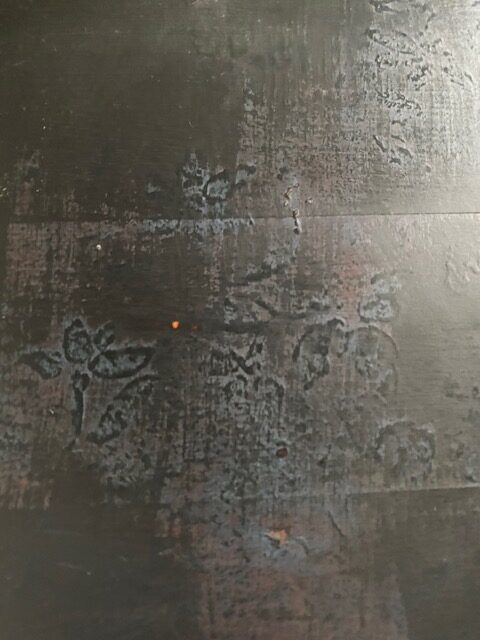 The stencils are more visible on the legs where I only added a wash of paint over them. I'm going to create a tutorial on stenciling under paint layers because this is a pretty neat look.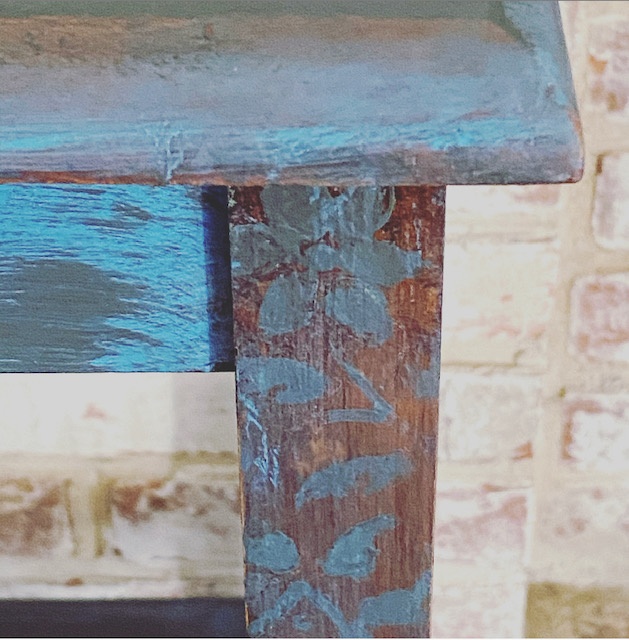 I actually love the result. It's funky and fun and was the perfect creative outlet! And I'm not sure if it looks like a World Market table or not, but I'm happy with it 🙂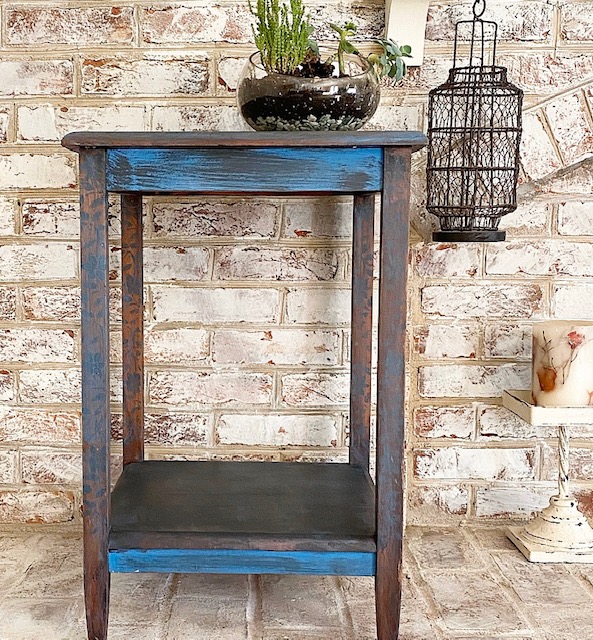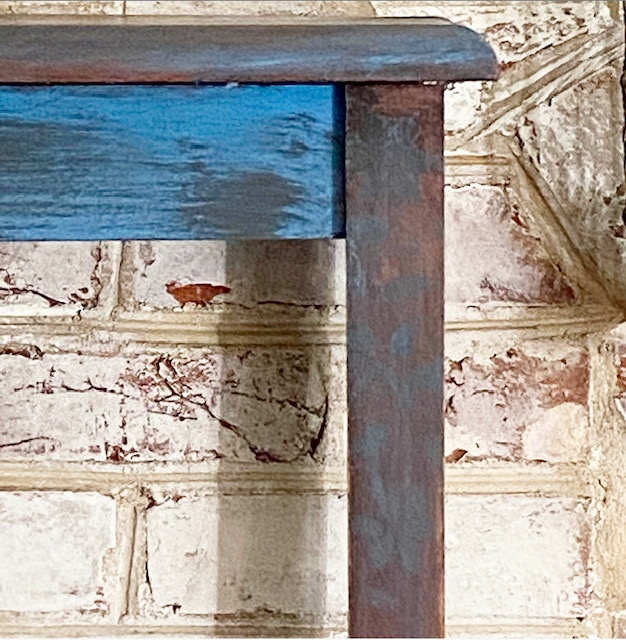 We have also been busy walking the dogs and getting fresh air in non crowded places. I do hope that everyone is staying safe and healthy indoors. Crazy, crazy days.