A heartfelt thank you to everyone who commented yesterday on my rather long "vent" post.  I really cannot express how much it meant to me and how you really gave me a boost when I really needed it.  The fact that you took time out of your day to write me is incredible.  I read each comment carefully and was amazed at what you had to say.  Such fantastic advice, help and inspiration.  Thank you!!!
I need to follow what you said and get back to work.  Suck it up, buttercup 🙂 so I jumped in today with the little vintage record cabinet.  It was the perfect "fun" project to work on.
Here is the before:
With a combo of Duck Egg Blue, Coco and hand painted white details, here is the after!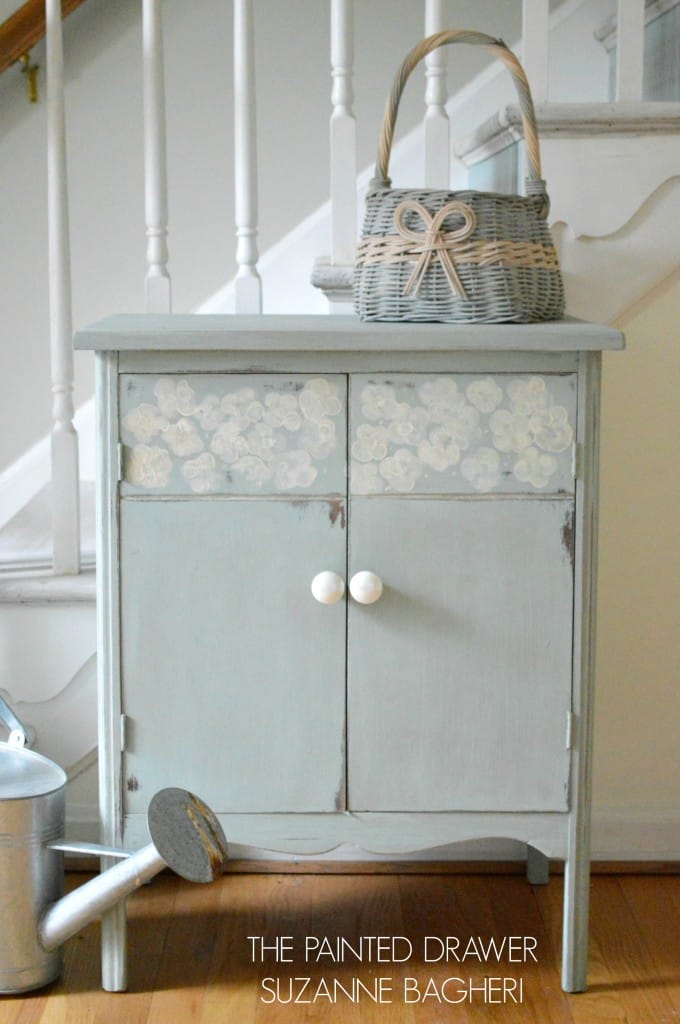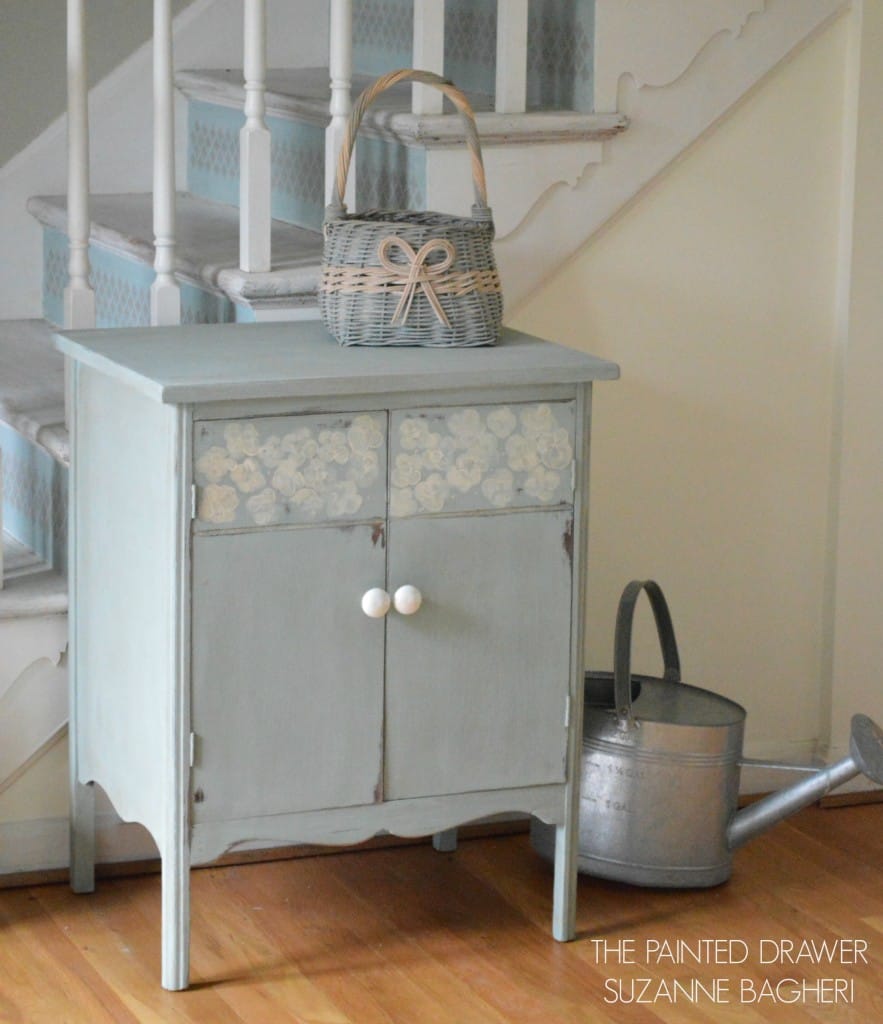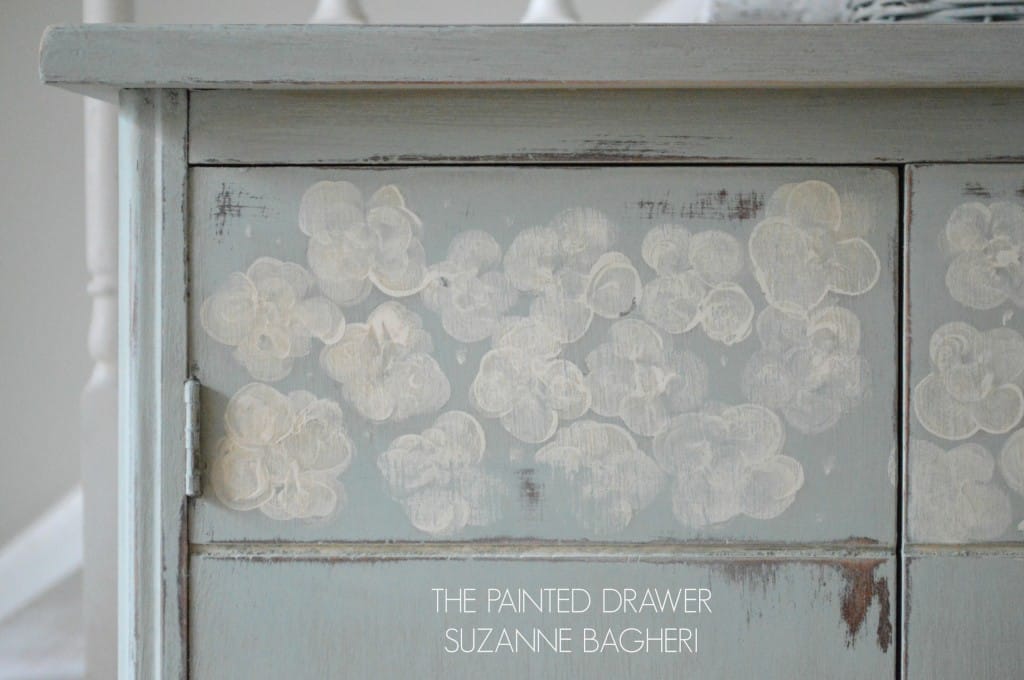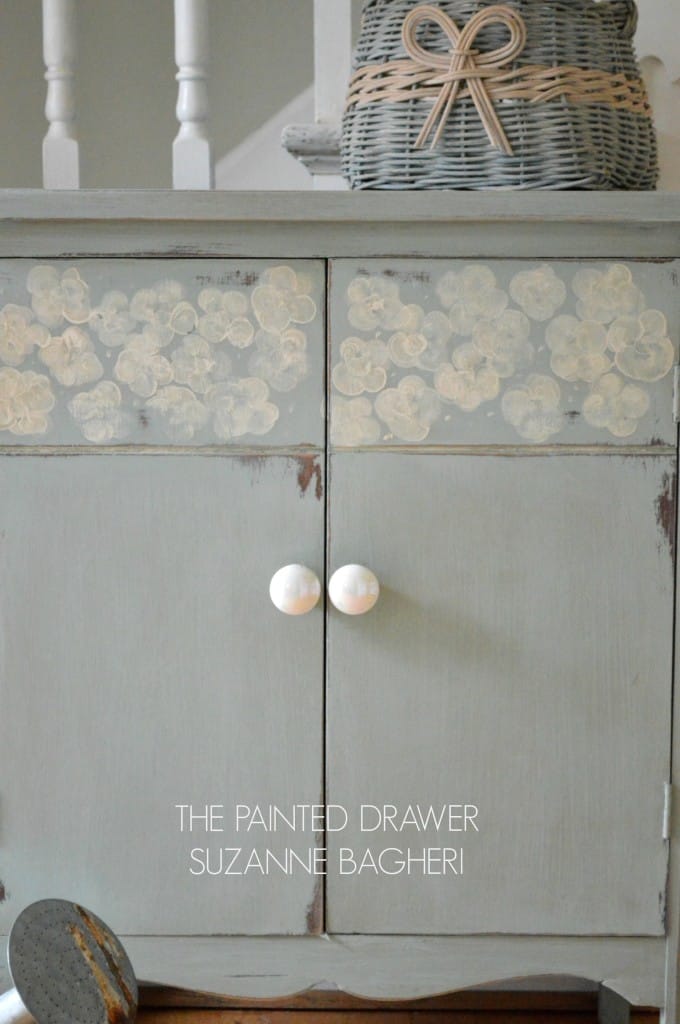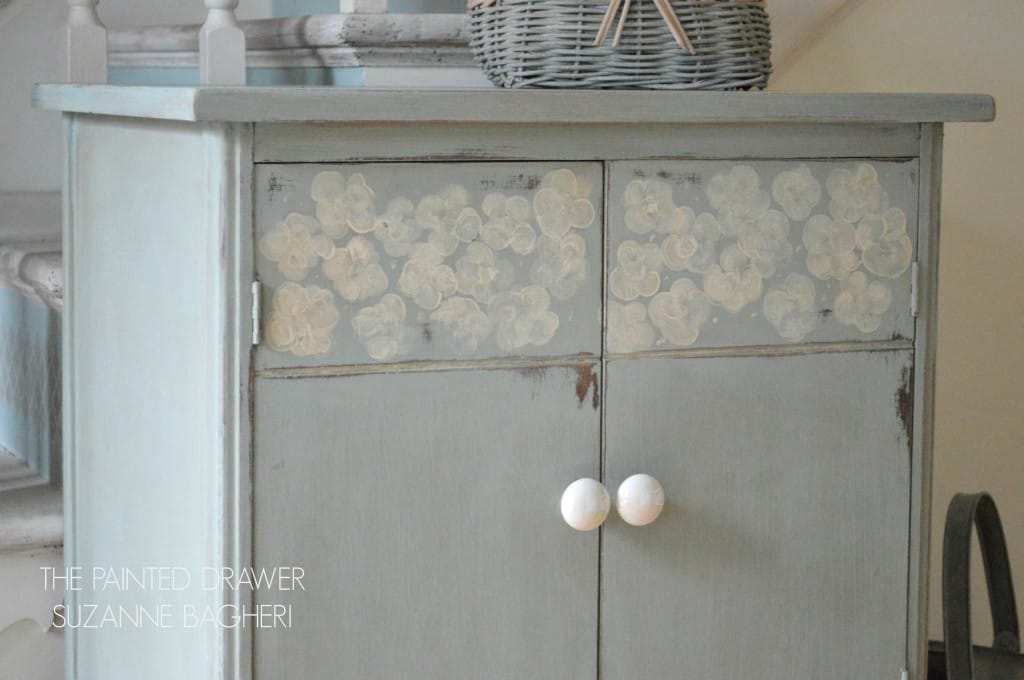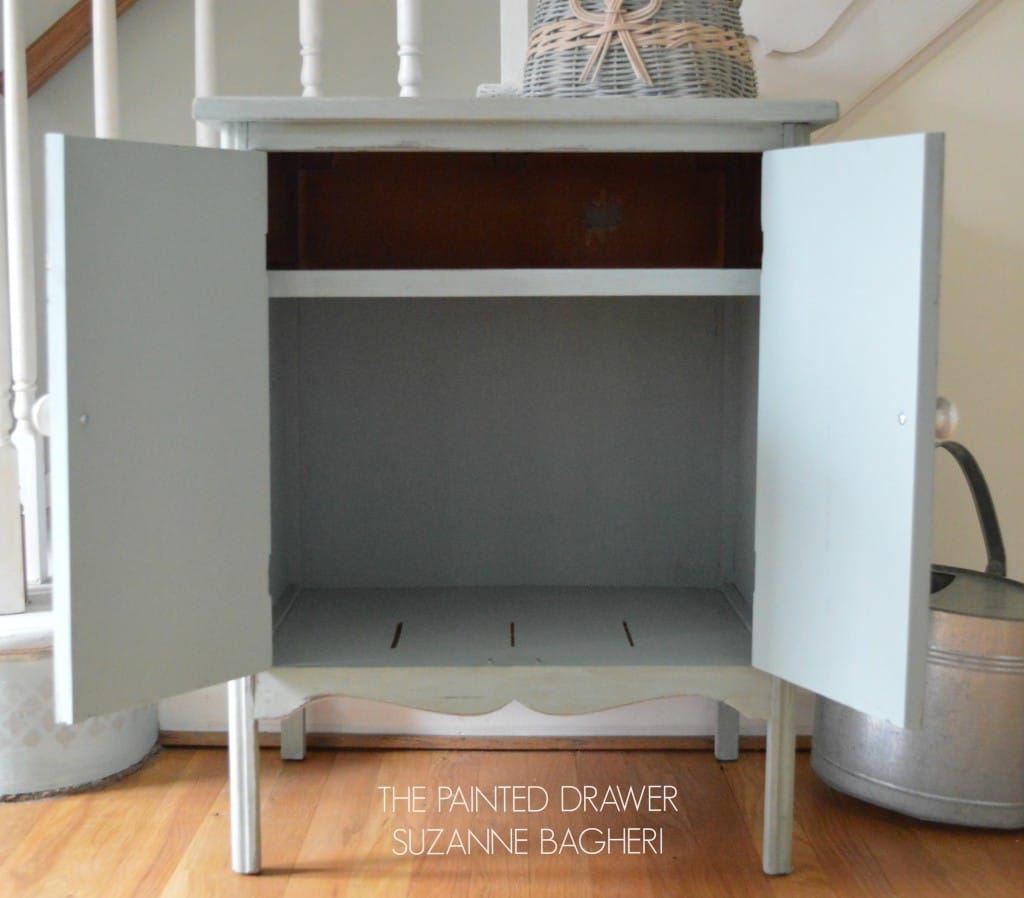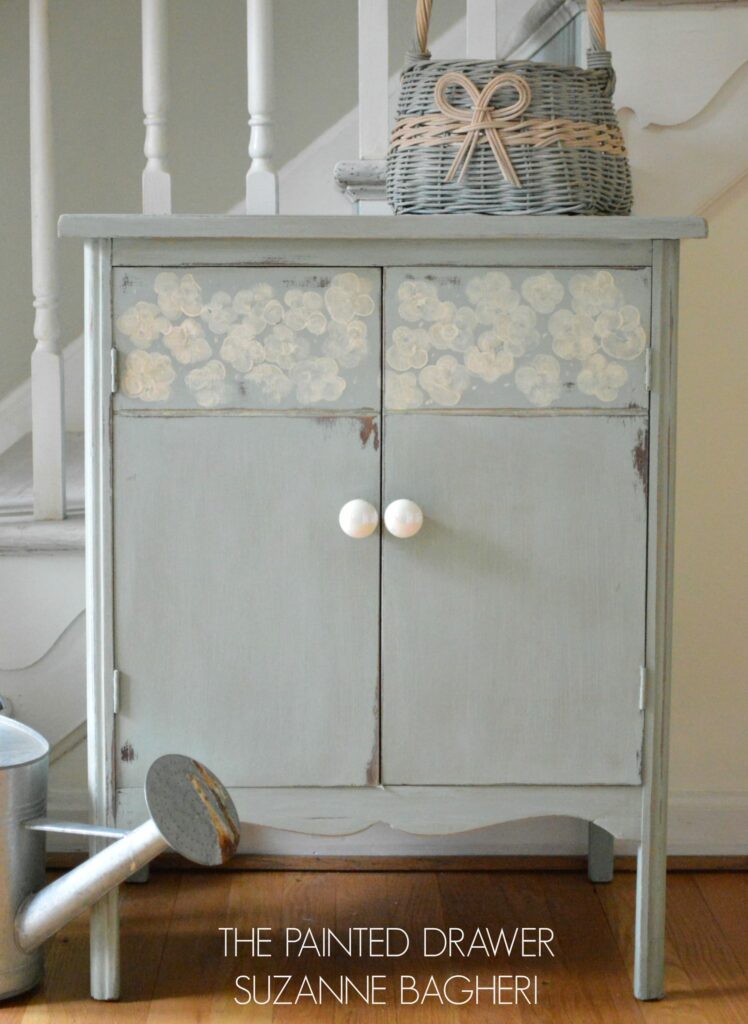 For sale on Etsy and Shop Furniture/Cabinets!