I'm still at work in my kitchen.  I must admit, I was lazy yesterday and watched both the Redskins and Nats games which basically took all day.  It was worth it to see the Skins win and watch Harper get a double even with the nasty Mets fans booing him – sorry to you NY fans but I just don't get why you all boo a guy for being great.
I did get quite a bit done on Saturday and should get a lot more completed today with the kids out of the house!  In the meantime, I'm sharing a few pics of Rachel's dresser.  She was featured on What Would YOU Do? with her bedroom dilemma.  Here is a pic of her dresser before: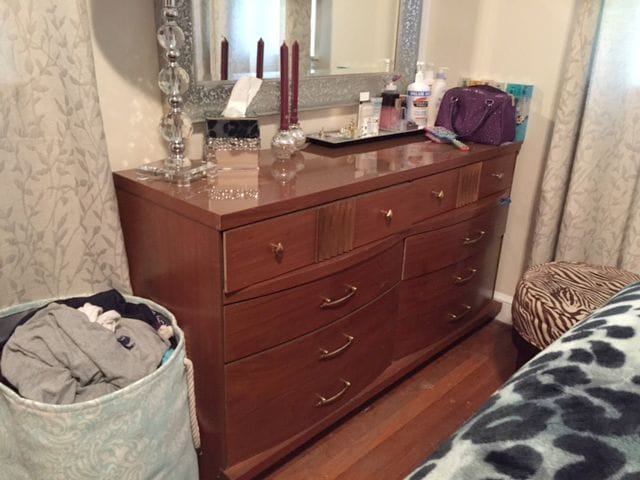 I went over and helped her out and we had fun painting for a few hours.  We lightly sanded the super slick top with 150 grit and used Zinsser primer on it before applying the first coat of milk paint.  We used General Finishes in Snow White.  It adhered beautifully.  FYI, if you are using Snow White over a dark wood, it will take at least four (yes, four) coats to cover.  The result of the pure white is really lovely.  It creates a modern, clean look.
Here are the latest pics of the dresser.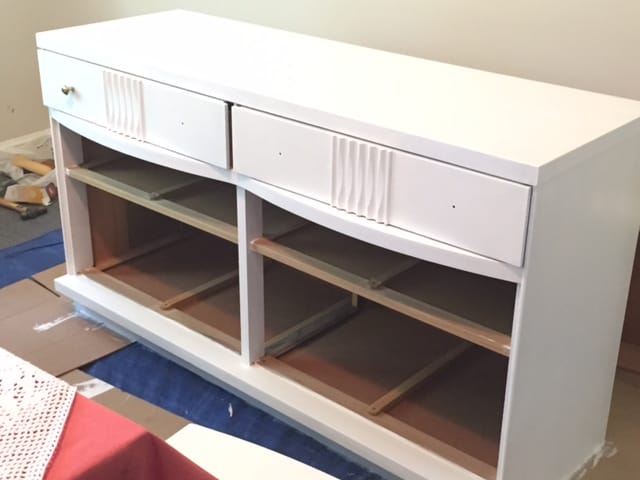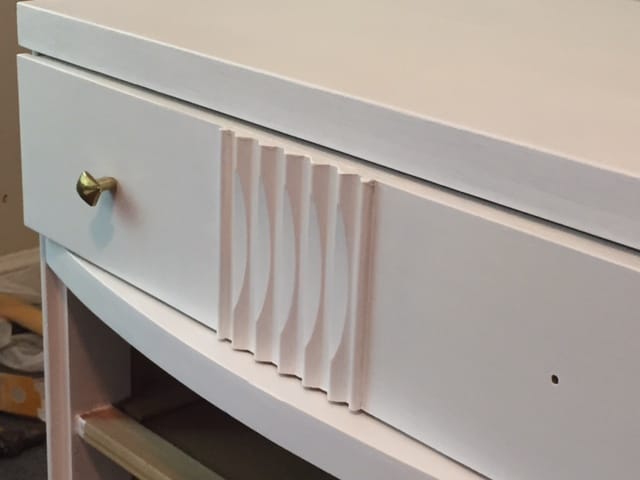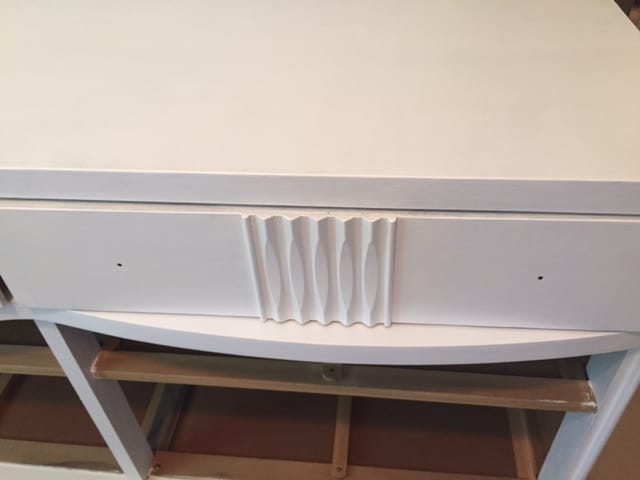 Rachel is now ready to tackle the other piece herself and I'll post pics of the finished set when she's done.  She's already painted her bedside tables and its looking good!
I'm also sharing a comment from the post, What Would YOU Do?  A Tween Bedroom Makeover…
Hi All. My name is William and this is my furniture and room. I want to thank all of you for your super ideas. We decided on the blue…then I changed my mind for the red, then went back to blue. I wanted to do one of each, but mom said no! I will have her send you pictures when we do the room over fall break, I know I can make up my mind by then!Thank all of you for your help. Sincerely, William
Can't wait to see what you do, William!
Shoot me an email if you have a design question or dilemma!  We all love to give our advice!