Lucky me!  I was supposed to spend last night away on a Girl Scout camping trip in a youth hostel.  We were going to bike 6 miles and hike the next day.  However, we were told to expect flash floods as part of a hurricane that was to sweep through.  Well, the best thing happened!  There is no hurricane, just rain, and the camping trip was postponed until May.  Yes, lucky me!
The hurricane-that-wasn't has given me more time this weekend to paint.  Here is the progress as it stands this morning.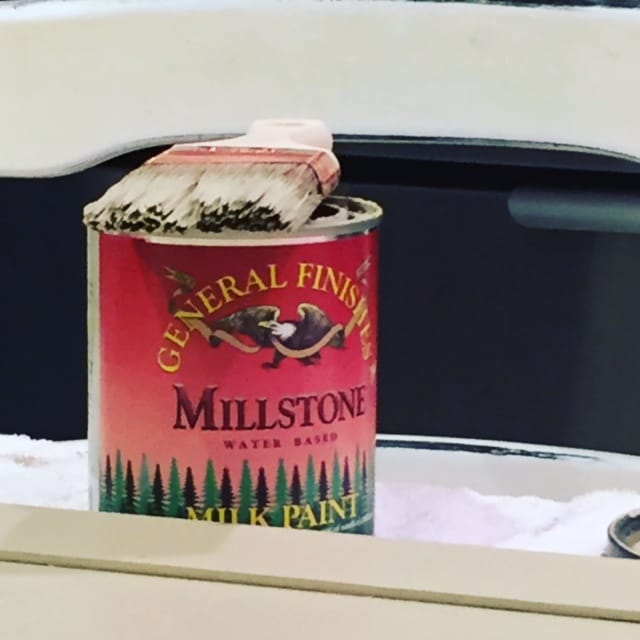 General Finishes Millstone has been applied onto the bottom cabinets on the left side of my kitchen.  I'm tackling the ones along the right side today.  Each door was taken off its hinges and cleaned and sanded where needed before applying the first coat.  I also removed the hardware.  It's amazing and gross to see how dirty your kitchen cabinets actually are up close and personal.  I'm taking this opportunity to also clean inside the cabinets and donate a few items to Goodwill.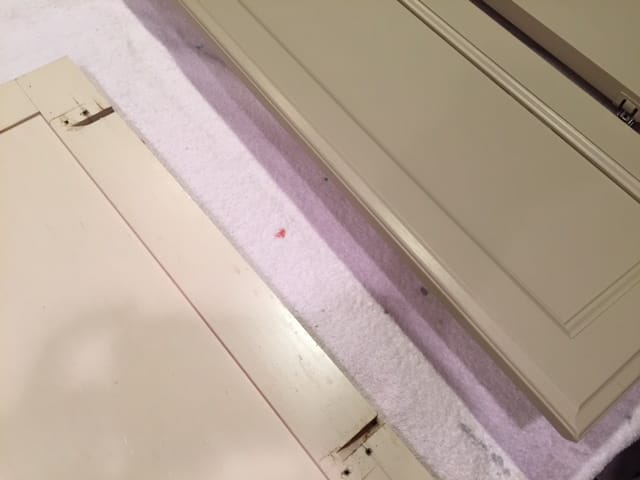 I cannot really rave enough about this paint on my cabinets.  It is silky smooth to apply and leaves no brush marks.  After two coats on both the fronts and backs of the doors, I applied a coat of General Finishes high performance sealer in flat.  I'm using a small black sponge brush for this.  Super easy to apply.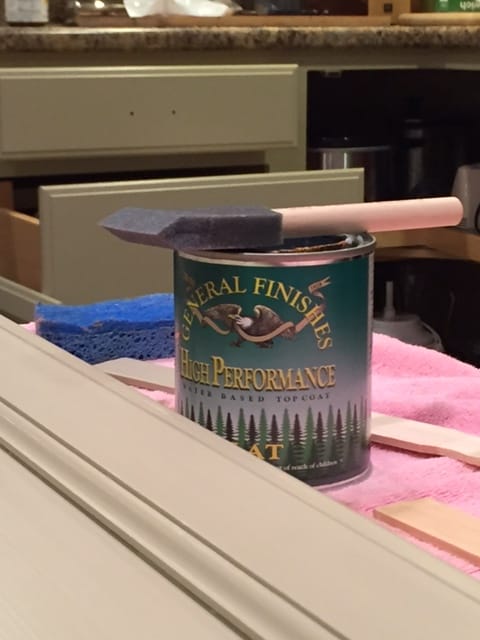 I'm going to add one more coat of the sealer this morning onto the door and drawer fronts.  Speaking of the drawers, they are really hard to take out of the gliders and I don't want to break them.  I'm painting them while still in the drawer openings and pulling them out all the way to paint the base cabinets behind.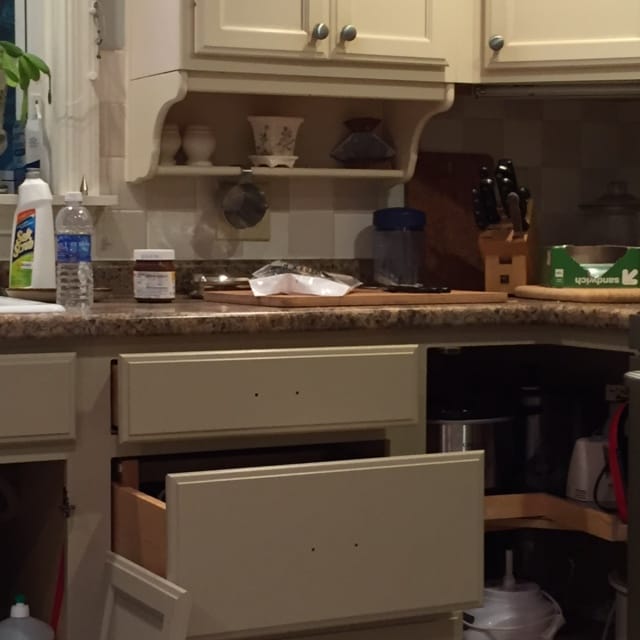 You can see here that there is quite a difference in the paint color to the original.  I am hoping that the Antique White will brighten up the top cabinets just enough that they are lighter but still tie in with the backsplash.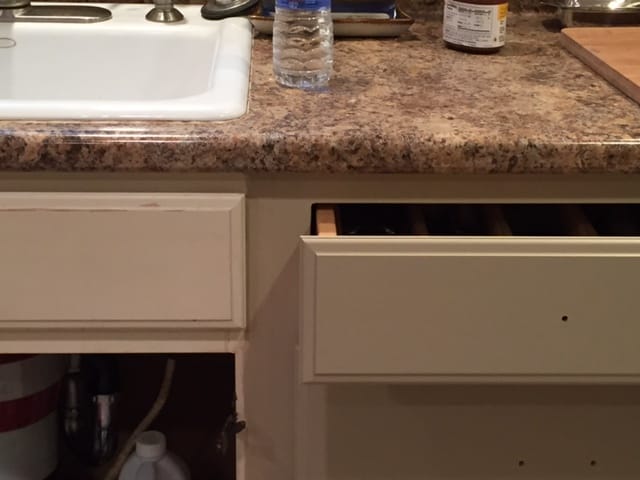 And then I'm going to the movies to see The Martian!  I read the book over the summer and I couldn't put it down.  Not to mention the fact that hello – Matt Damon is the star role!  Lucky me indeed!