It's almost the end of summer!  We had a fantastic visit to Chicago and spent the week walking the city, eating pizza and shopping 🙂
On to this week's makeover!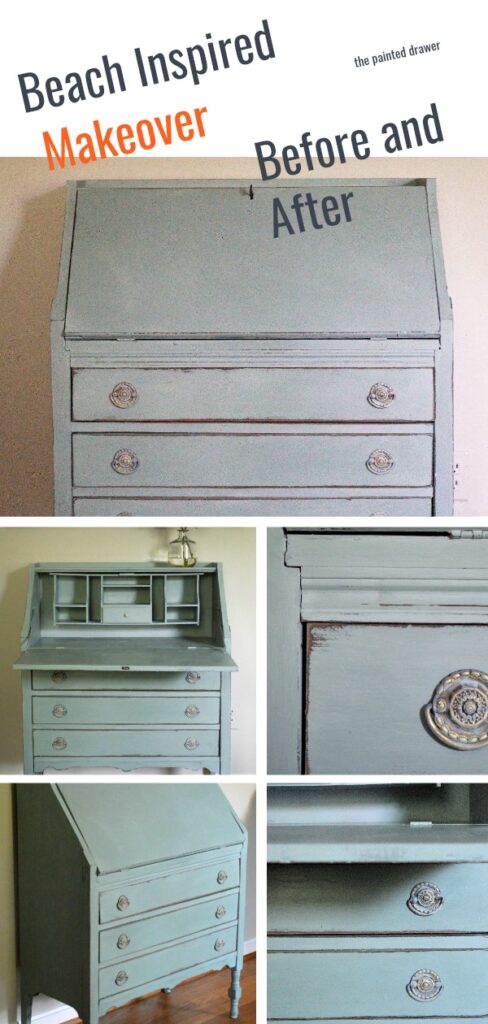 This desk was originally from an old house located at the beach in Barngate, NJ.  My neighbor is actually tearing down the old house and is building a new beach house where the old one once stood.  Before the demolition began, she rescued this old desk and brought it back to Maryland.  She plans on bringing the desk back to Barngate, where it will reside in its new house on the very same spot as its old.  It will make a great conversation piece!  We decided on Annie Sloan Duck Egg to give it a new, beach inspired makeover.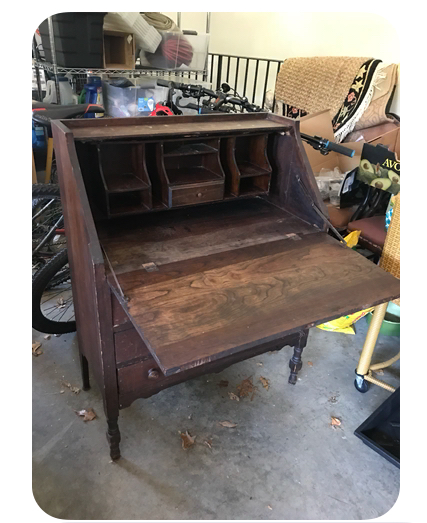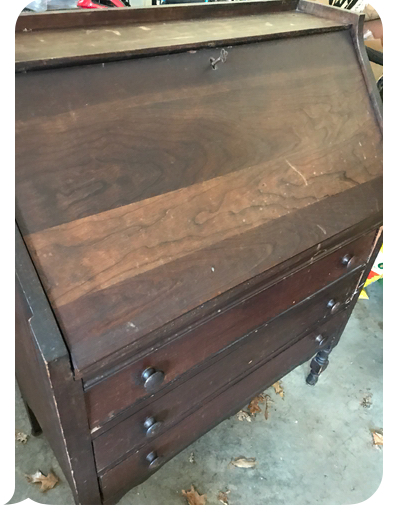 The desk needed gluing in places and a good clean before I started on it.  This makeover consisted of two coats of straight Duck Egg both inside and outside the desk.  It was sanded down, distressed in places, and sealed with Annie Sloan clear wax.  After the wax cured, a soft cloth was used to buff the desk and create a super smooth finish.
Duck Egg is such a pretty color and looks either more blue or green, depending on the light.  So beach chic!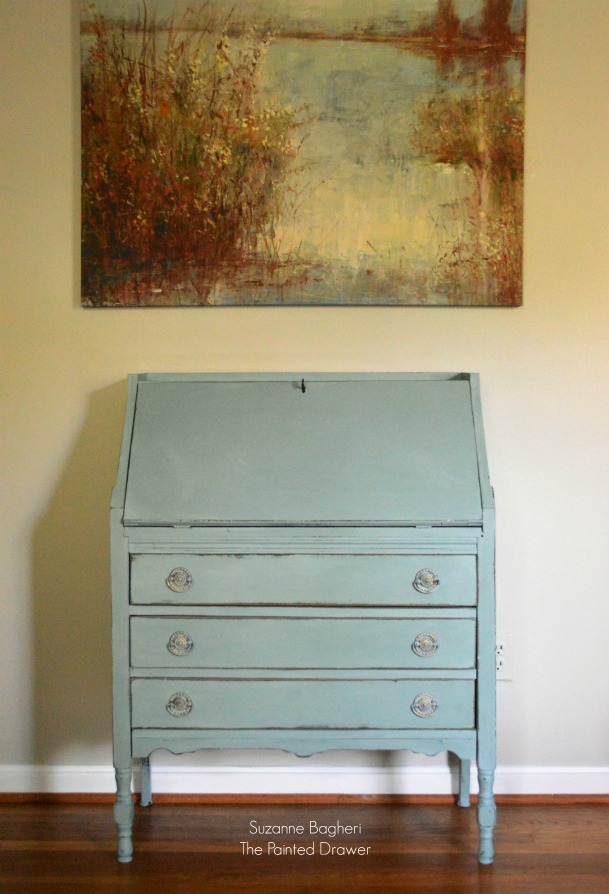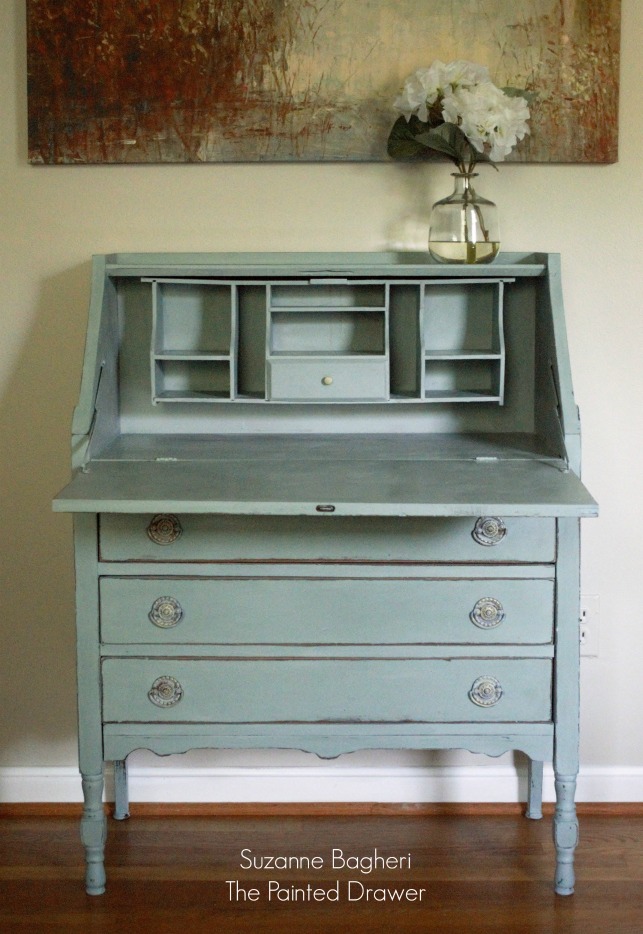 The original drawer pulls were wooden and although they were sweet, I replaced them with vintage pulls that I had in my stash.  These were lightly brushed in Duck Egg and Cire a Dorer gilding wax was added to show off their detail.  The desk actually still has its key, which is quite remarkable.