Dear Readers, please give Rachel some advice!  We are looking forward to your ideas!
This week I am sharing Rachel's dilemma.  Rachel contacted me through the blog regarding her bedroom set.  It was originally her mother-in-laws and has great bones but a very dated finish.  She is giving her bedroom a makeover and is wondering what direction she should take.  Rachel's husband is a Marine and they move frequently.  She needs a quick, easy update.
After chatting on the phone, we discovered that Rachel lives literally around the corner from the very first house Bob and I bought after getting married.  Small world!  I drove over to meet Rachel and have a look at the room and furniture.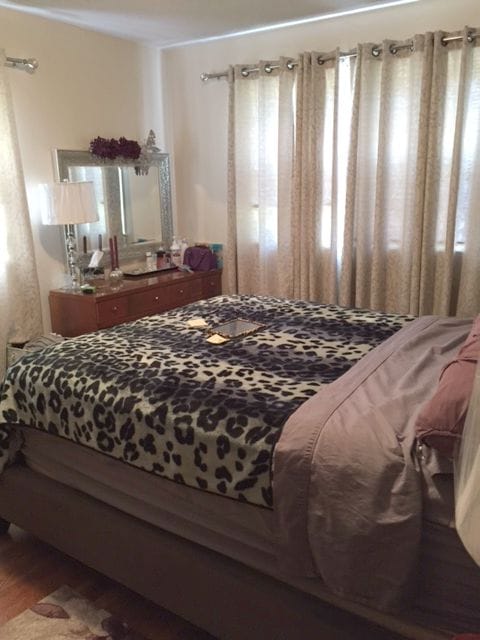 Here is the set.  The standard, 60's vibe.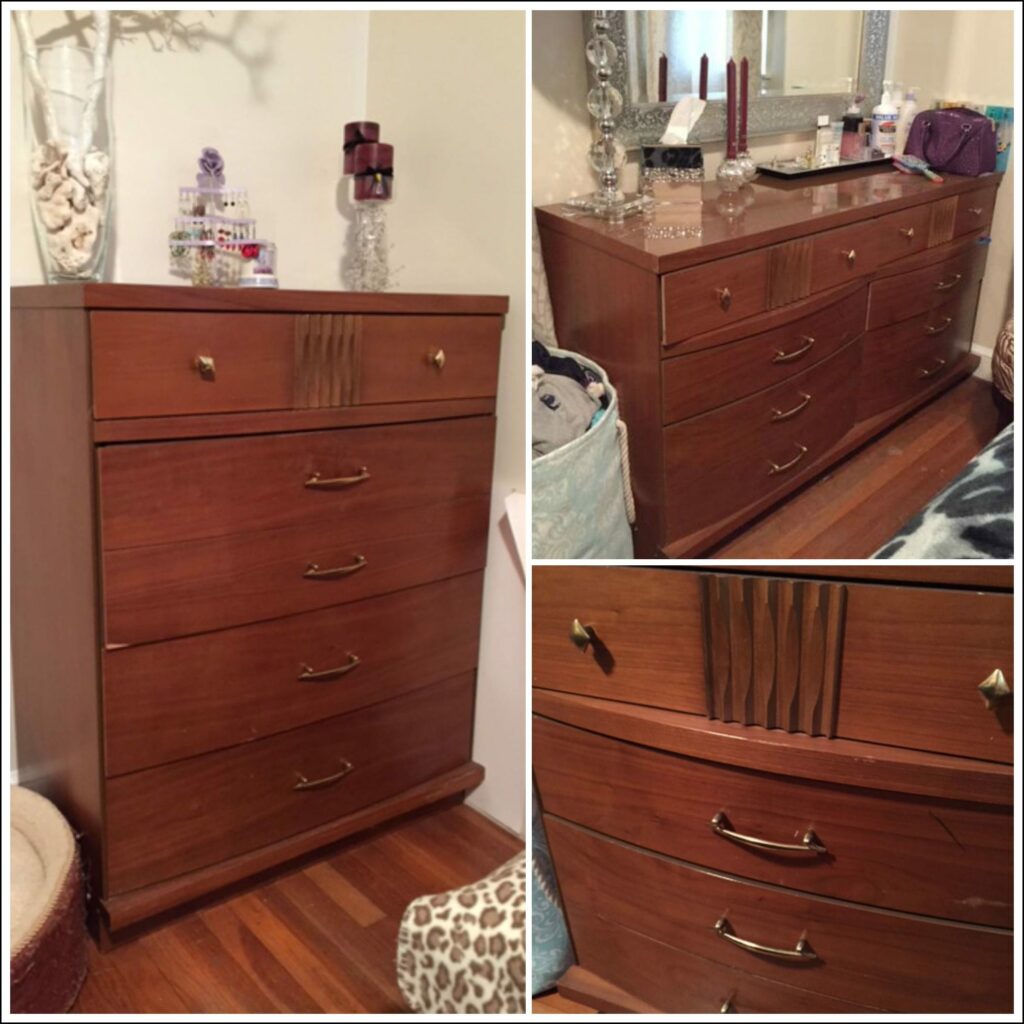 Here is the new headboard she just purchased, which is awesome.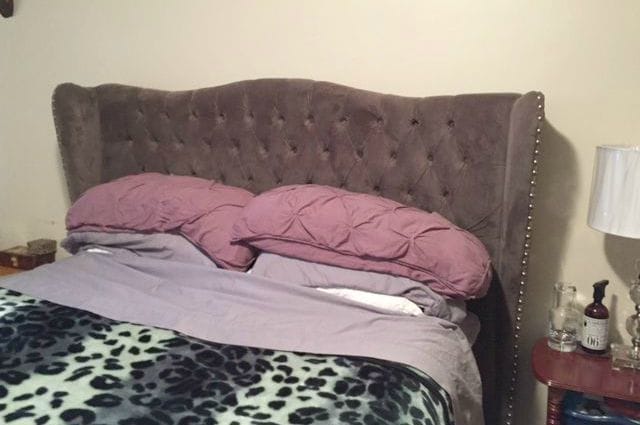 Her new lamps, mirror, drapes, hardware and headboard makes me think that she definitely likes the Hollywood Glam look.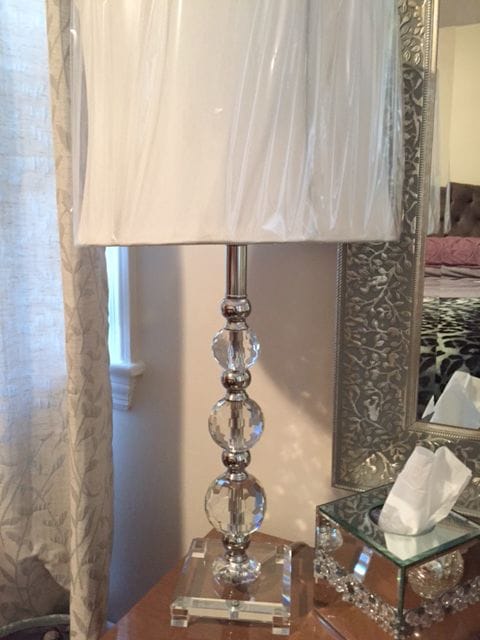 I think that General Finishes milk paint will look great on the bedroom set and give it a modern update.  New glass pulls will play off her new lamps really well.  I am thinking either Snow White or Lamp Black to give the glam vibe.  I would also paint the walls in a pale gray (one that has a purple/blue base) and add new bedding and pillows that incorporate her love of purple.  Remember her husband is a Marine – not too frou-frou!
What do YOU think?  Comment below!  Rachel and I are looking forward to your ideas!
Do you have a design question to share on the blog?  Shoot me an email and some pics to share!
In case you were wondering, yes I drove by our first house to take a peek!  I couldn't help myself.  It has been 17 years since we lived there…memories!