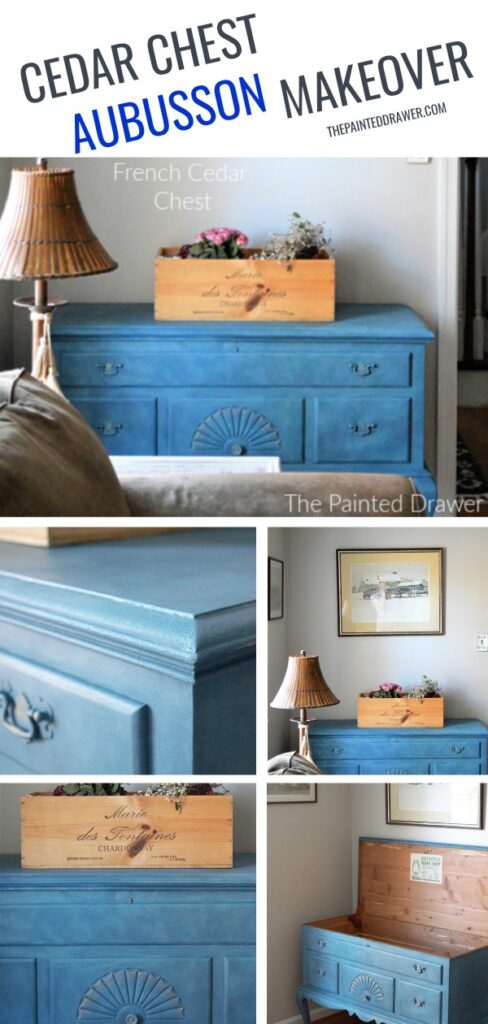 Hey everyone!  I have been super sick this week with a really bad cold and as soon as I recovered, I was hit with a bad case of food poisoning – yikes!  This is why I'm sharing this week's makeover on a Friday instead of in the middle of the week. – a poor excuse but still I wanted to let you all know what's been going on.  While sick in bed, I watched the series BodyGuard on Netflix and I highly recommend it as a great binge watch 🙂
This week's project was fun to work on.  It is a french cedar chest that I first shared here.  I knew when I saw it at the thrift store that it was a great find.
Here is the before.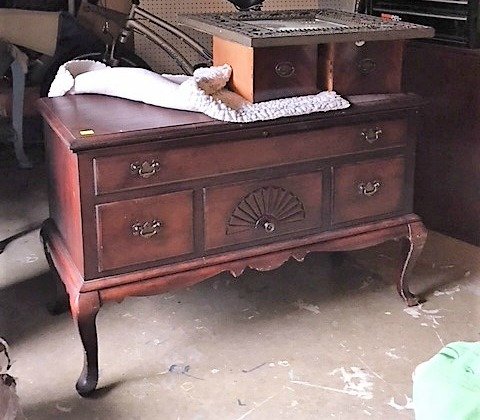 Here is the after!  I used Annie Sloan Aubusson and swirled in Duck Egg Blue on top.  It was sealed with Annie Sloan clear wax and I also added Cire-a-Dorer gold gilding wax in places.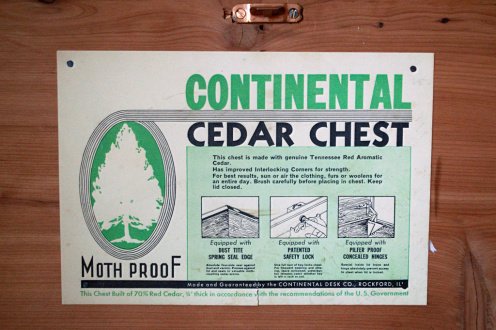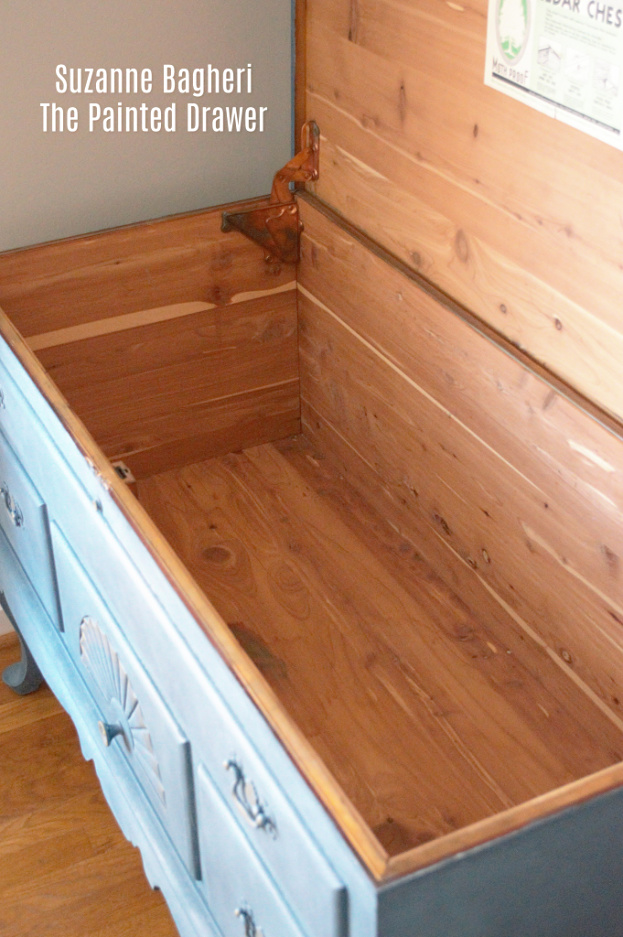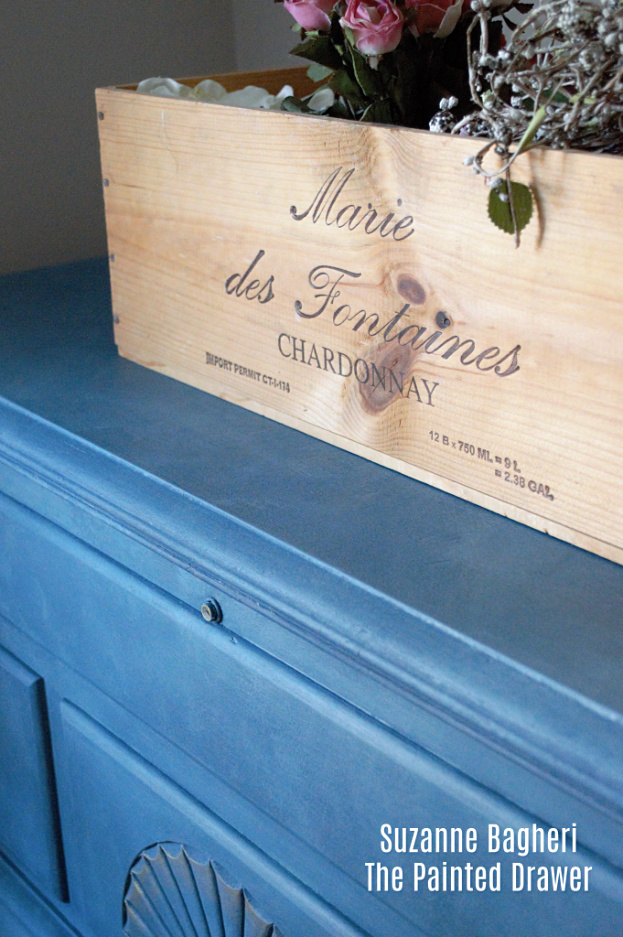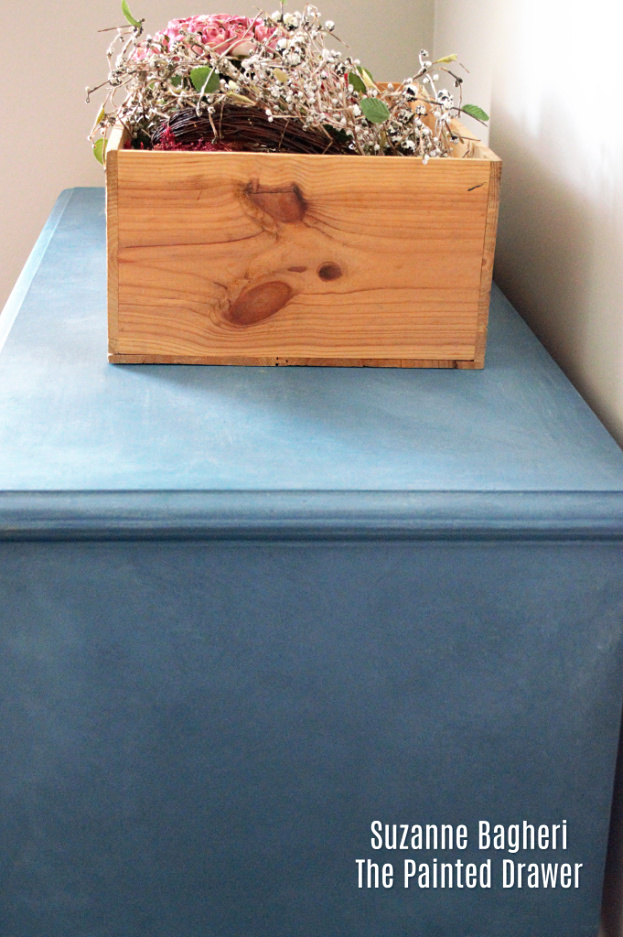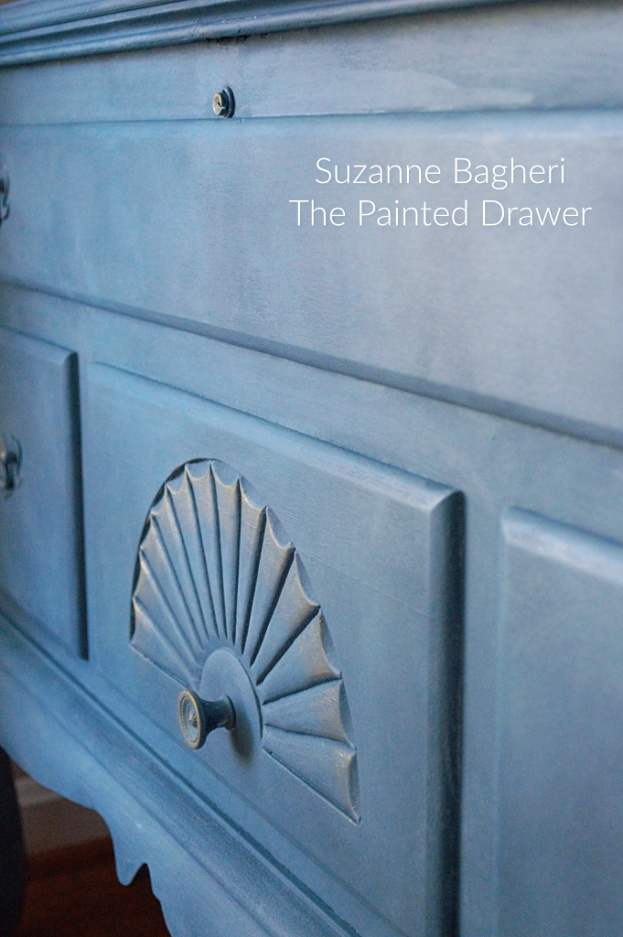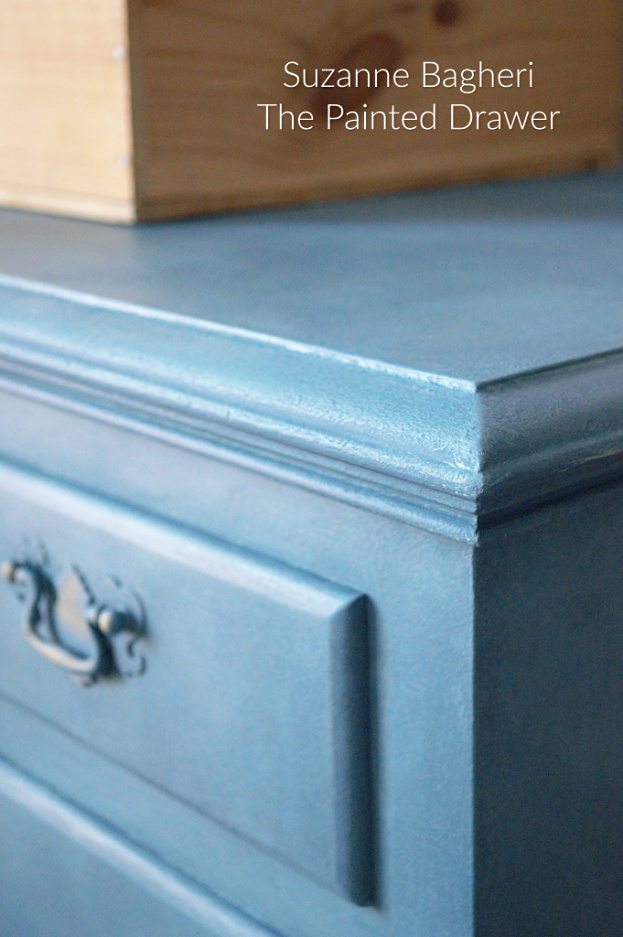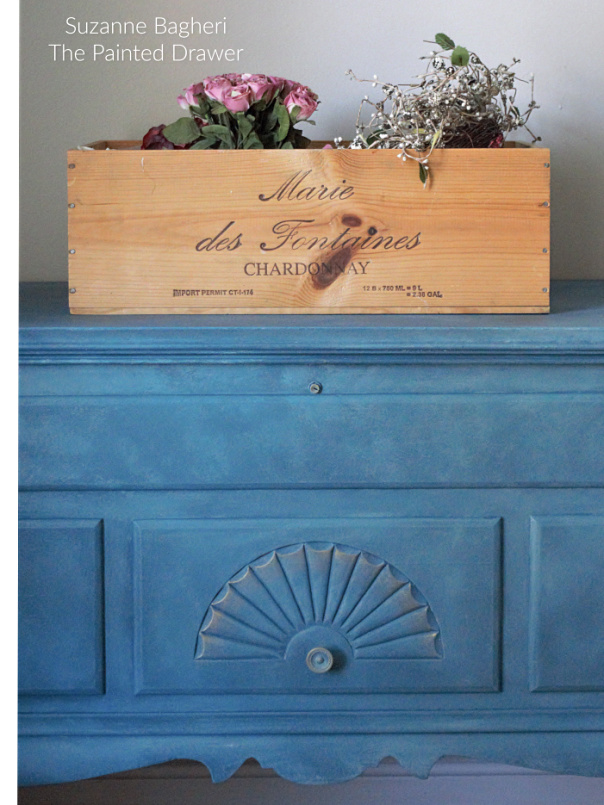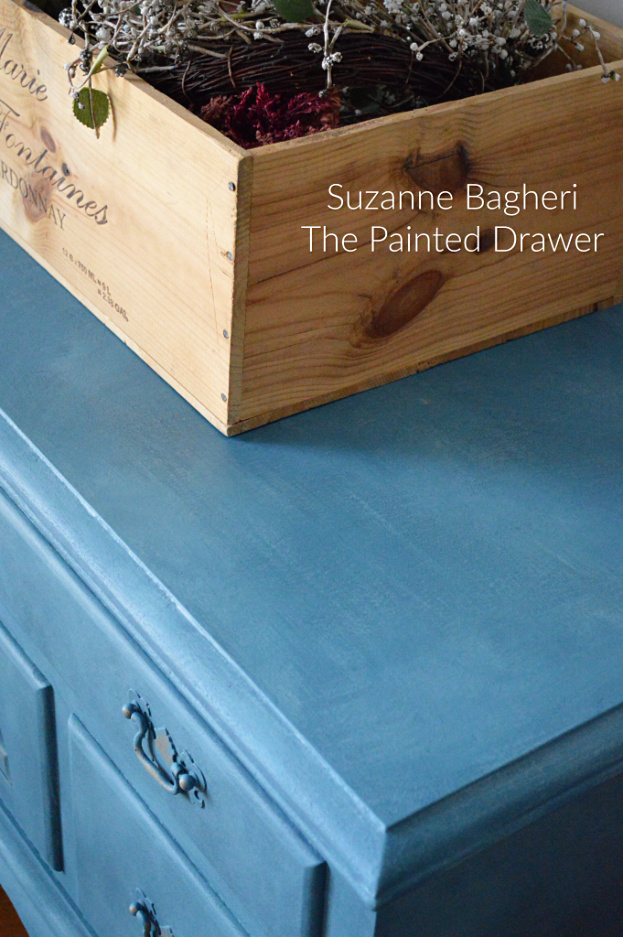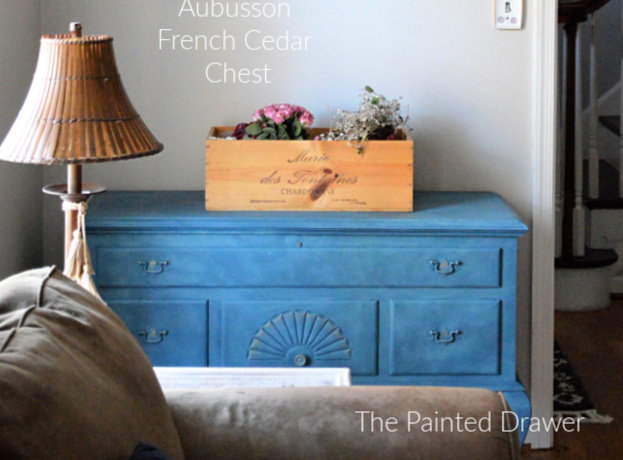 This piece will be listed on Etsy!