I am so happy!  The lovely vintage desk refinished in Annie Sloan Old Violet chalk paint has found a new home.
I helped load it into the customer's SUV yesterday.  I watched it slowly drive away and disappear into the snowy streets towards Virginia (yes, that was meant to sound sappy)!
This piece started as a true throwaway.
And now has become a beautiful vintage addition to a modern home.  It is going into a newly created home office where it will once again become a working desk and look beautiful.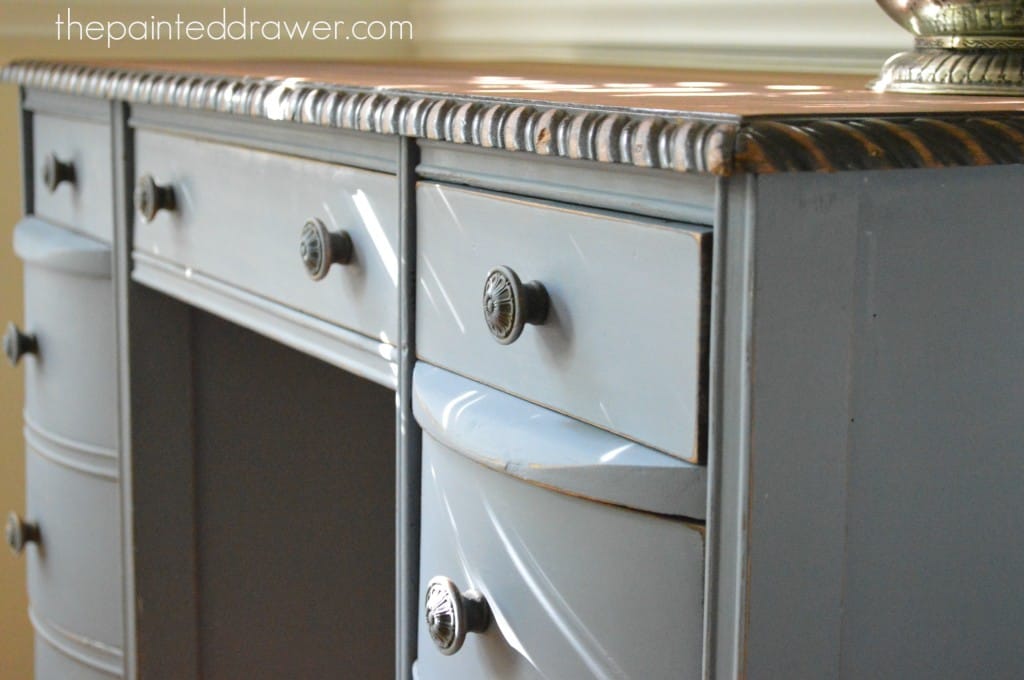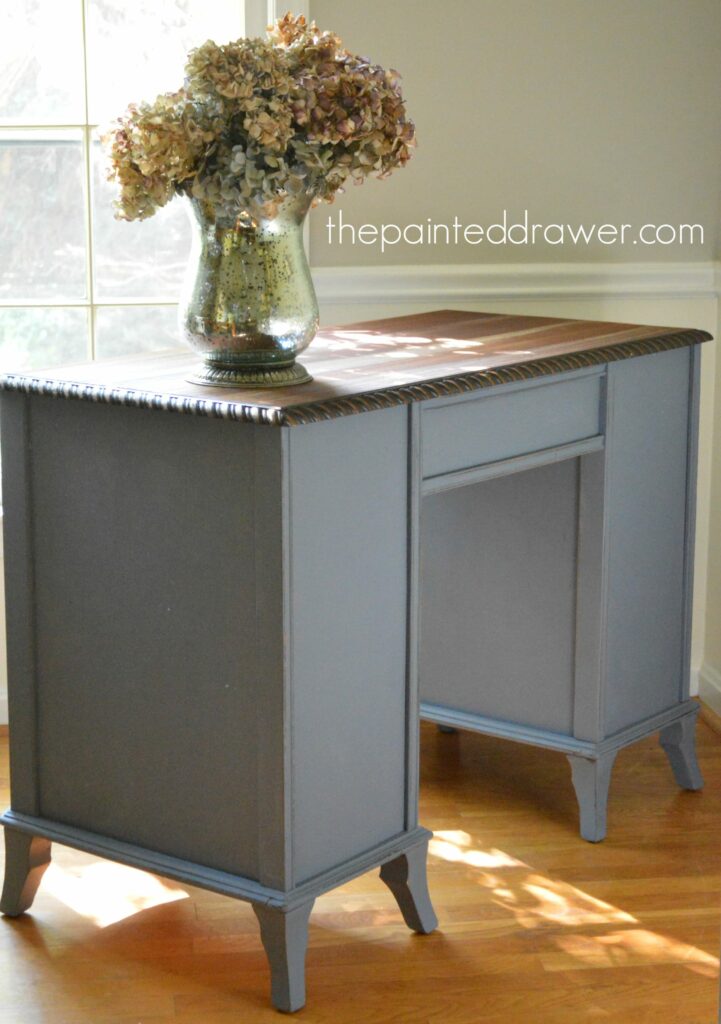 I worked so hard refinishing the rope trim and the top.  She is having a piece of glass fitted for it.  Perfect!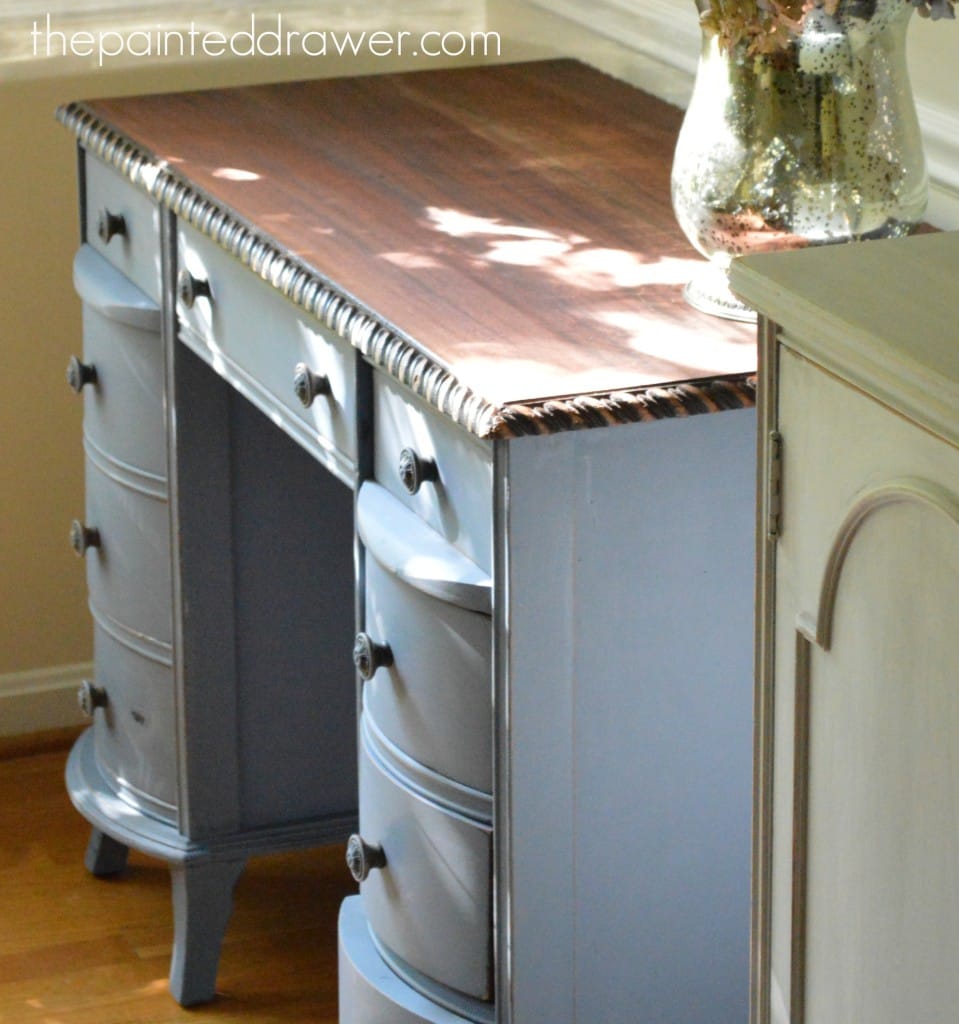 Did I mention j'adore Old Violet?  It is a sweet blue with a touch of lavender.  I love it after it has been waxed and the hue deepens.
A great ending to this little desk's story.  A new life awaits!