I am currently working on a pretty interesting piece. It's a vintage bar that my friend found for $20 at a thrift store.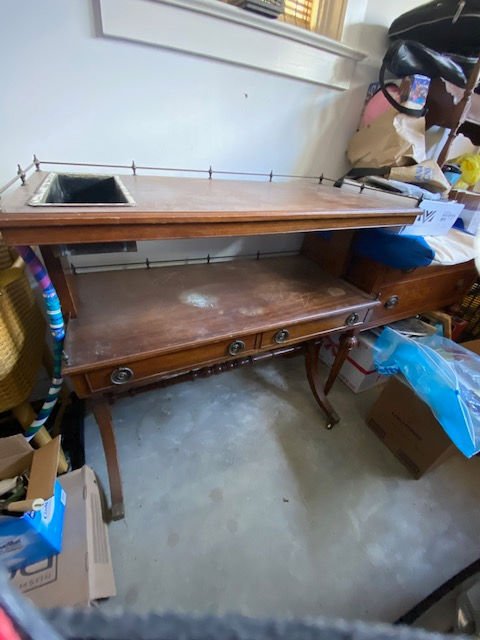 I spent this morning sanding back its top to see what was under the old finish. It is beautiful!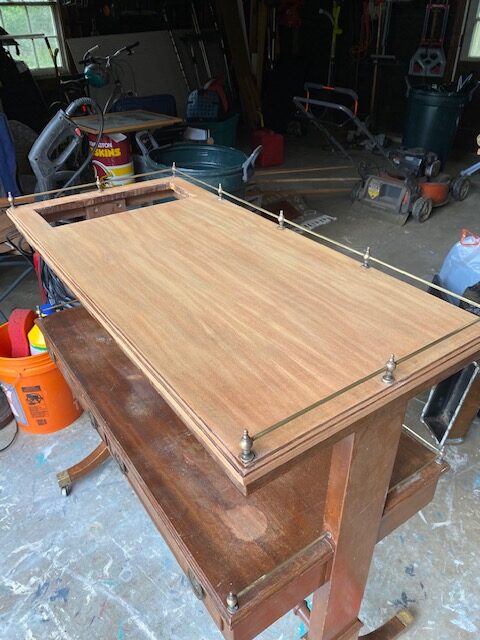 I also spent a very long time scrubbing all of the old brass that had turned black. It is now clean and much improved. I love that the brass still has patina but also now has some of its shine back. The little railings were polished, as well as the bar's feet and wheels. I'll do the drawer pulls later.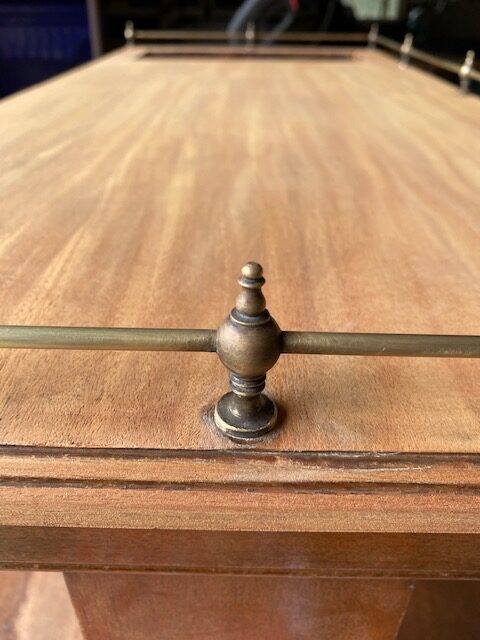 I use Brasso on to clean old brass hardware and it never lets me down. Here's a video I made on Brasso a few years ago.
I'll keep you posted as this one takes shape!