I love old mirrors.  I even love those whose glass has become slightly murky (for that blurred, old movie star reflection!).  I have many scattered around my house.  However, today I am sharing vintage mirrors that are in pristine condition.  No murky glass here!
Here is my old, gold gilt mirror in my dining room.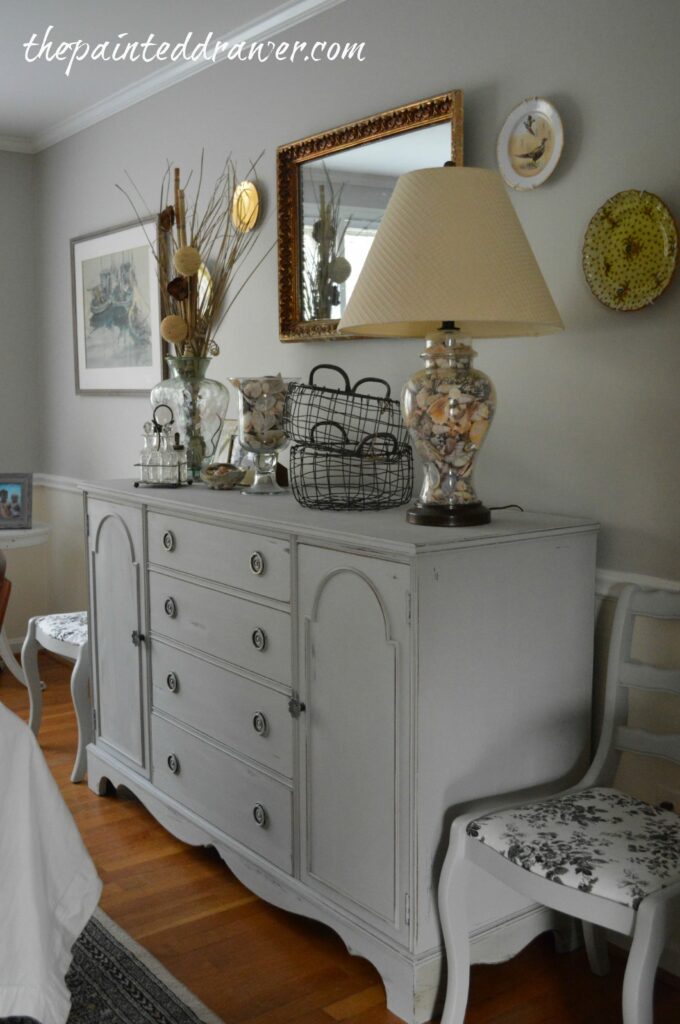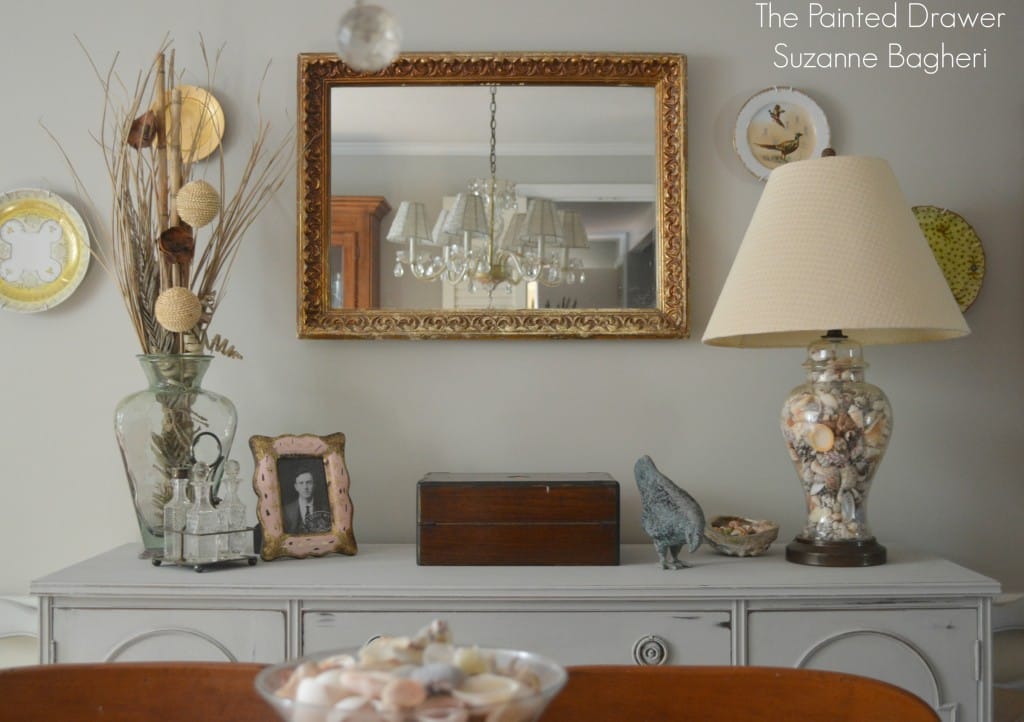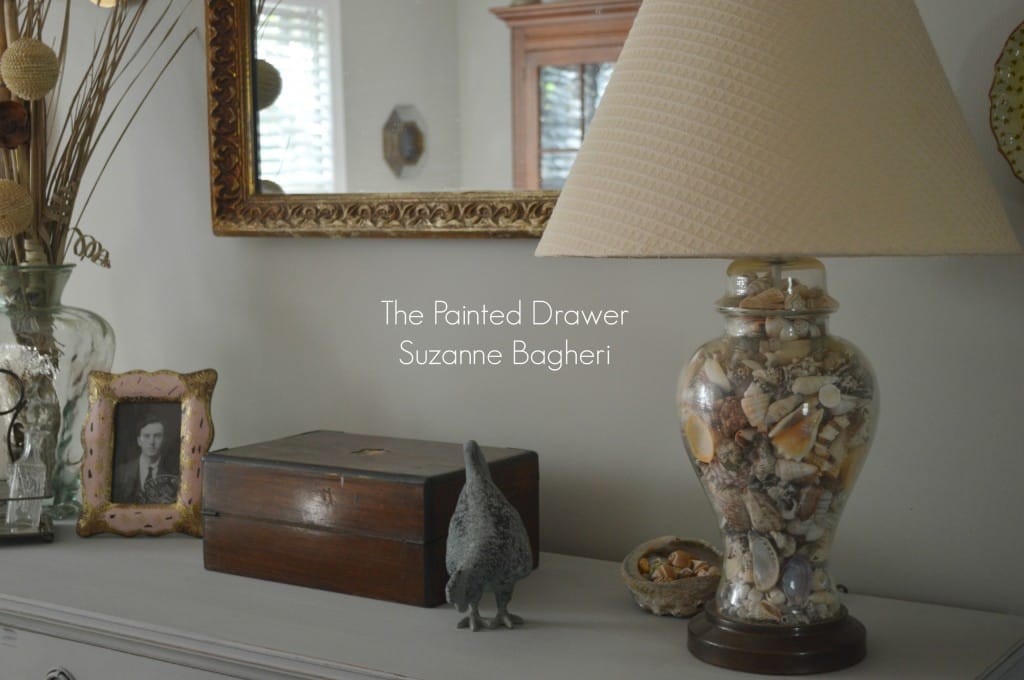 I just finished the Drexel mirror in Annie Sloan's Old White.  I love Old White.  It always holds its own on any piece without any need for extra frills.  The mirror is large and curvy and looks great in this wonderful warm white.  I did a quick switch for the Drexel mirror's glamour shots.  This mirror is already spoken for.  Now I see it in my dining room, I'm feeling a pang of remorse that I let it go 🙂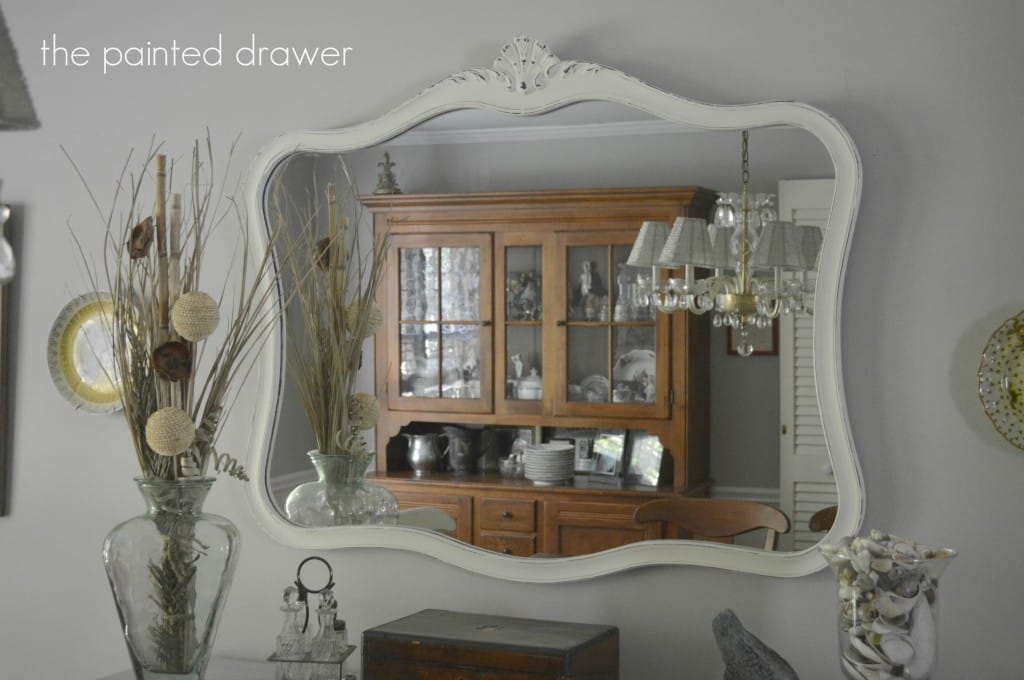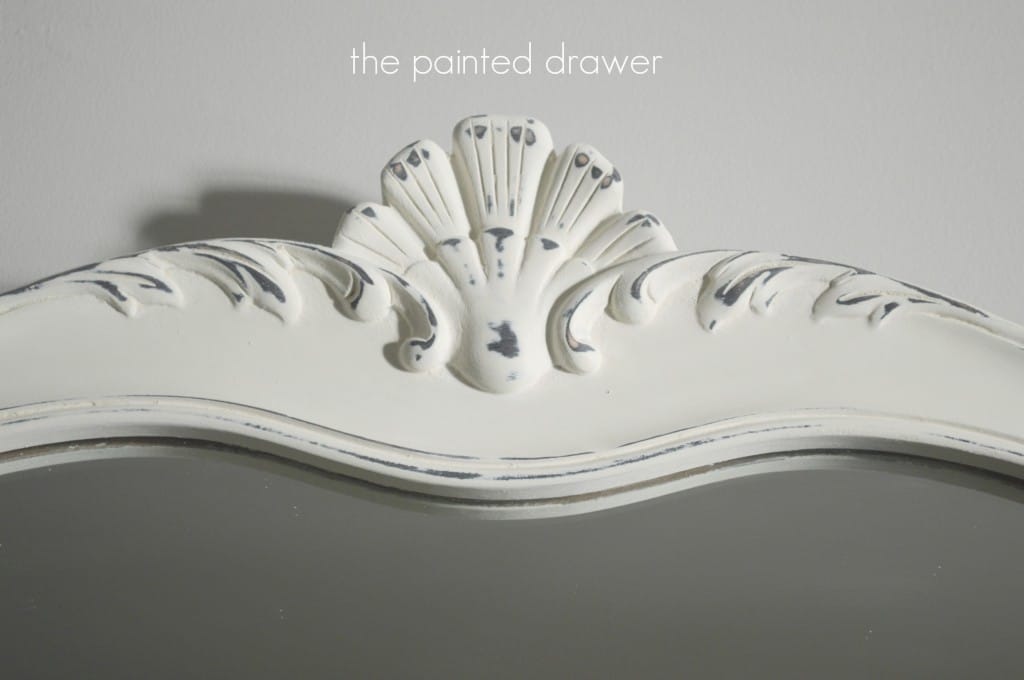 The next vintage mirror came with a 1930's bedroom set that included a dresser (Glaze and Wax working as a Team), end table (Persian Blue and Highlights) and vanity (Persian Blue).  It's the last remaining piece of the set.  I finished it during the Luckett's spring market madness and never had a chance to share or even list it for sale.  This mirror was painted in General Finishes Milk Paint in the color Basil.  Only one coat was applied in order for me to distress back enough to show the lovely detail underneath.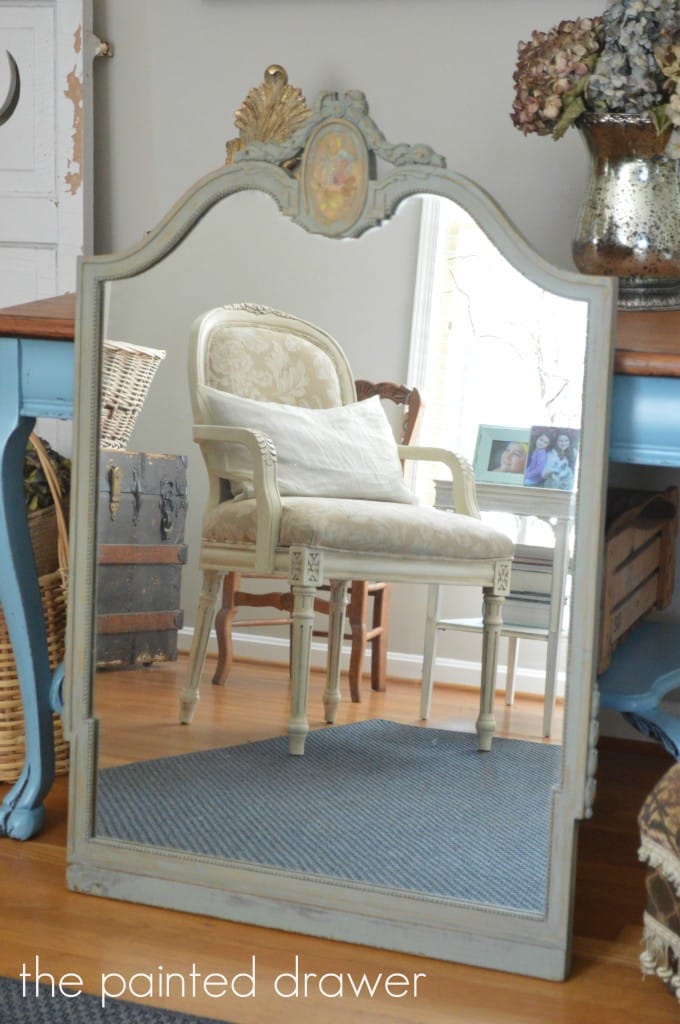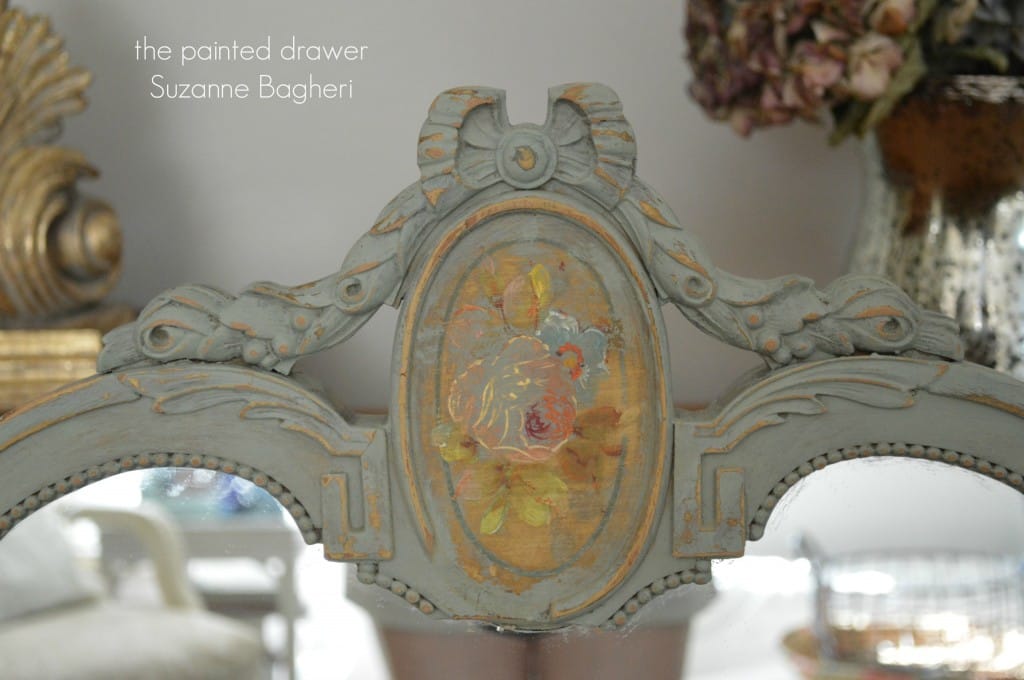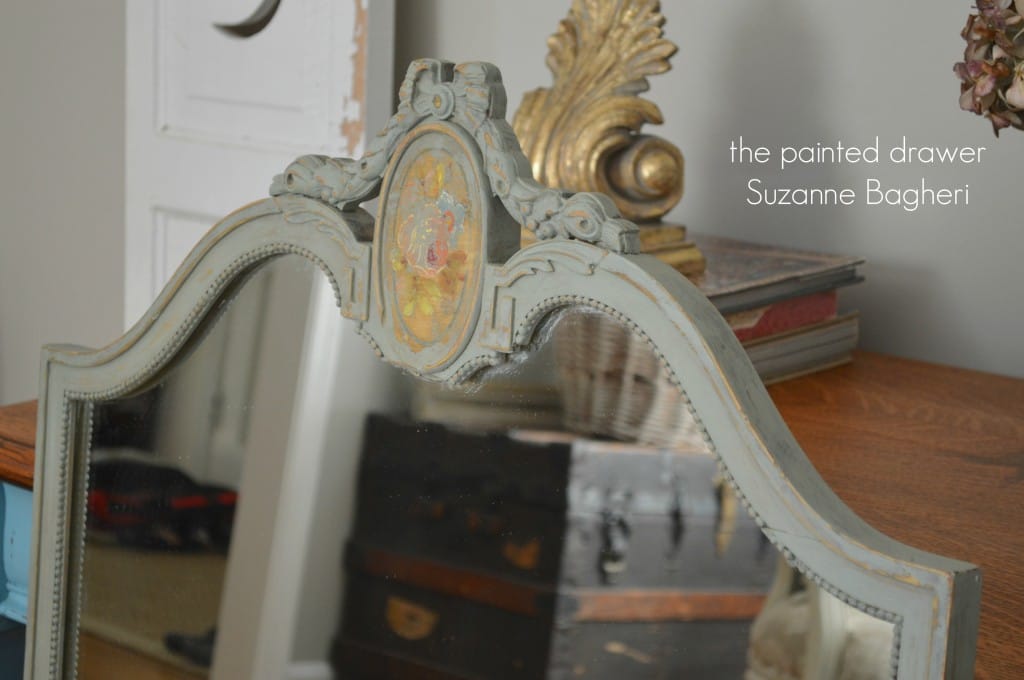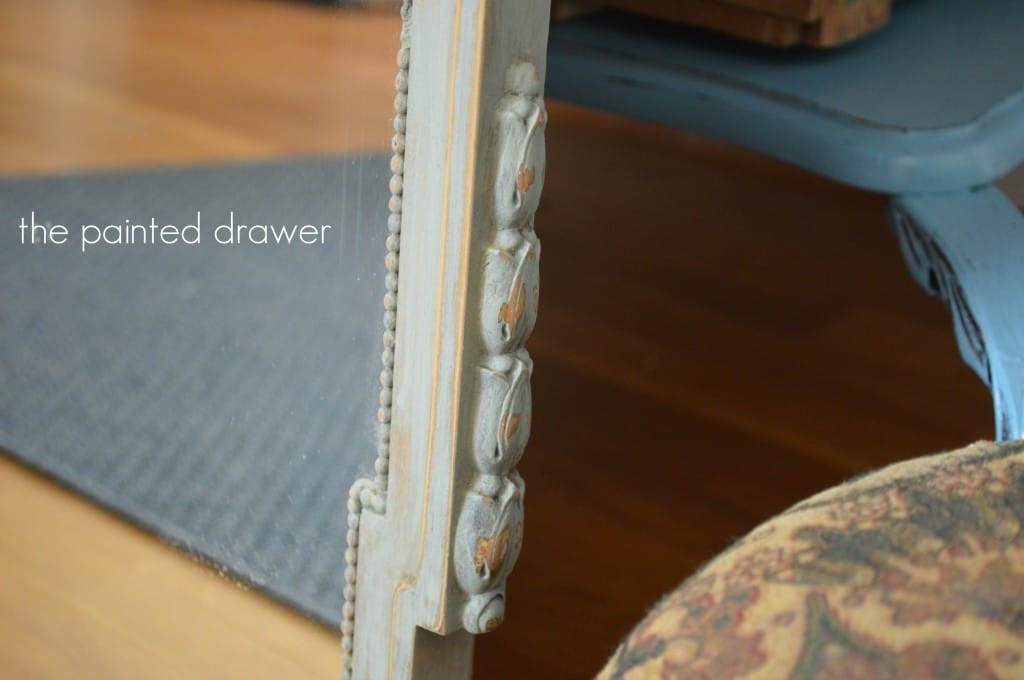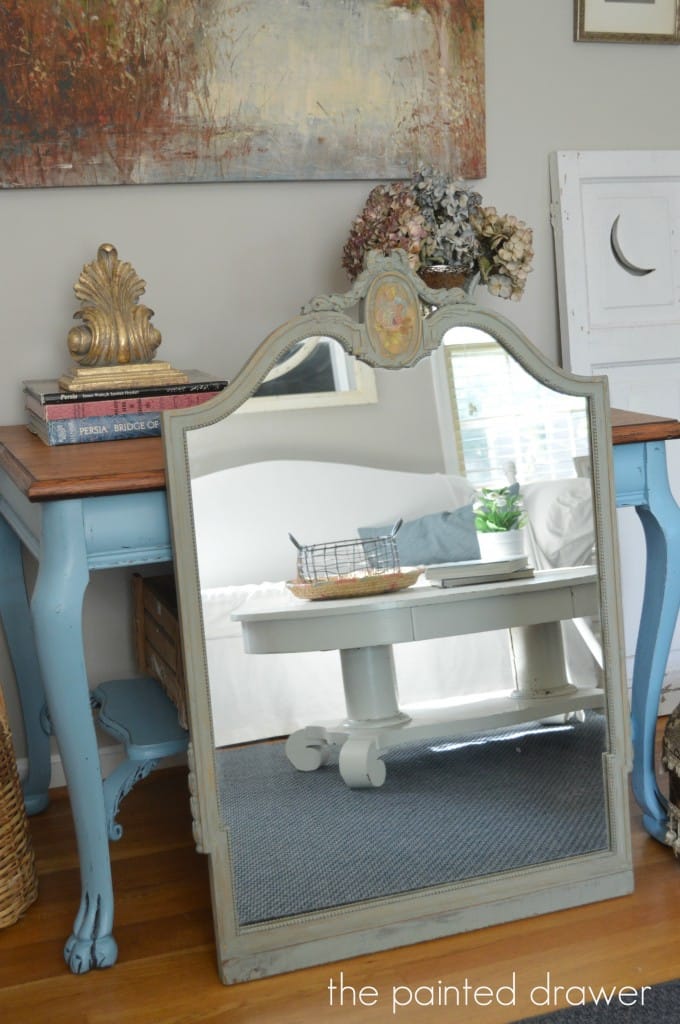 On my way to purchase Oreos in all different flavors.  Who knew there is a watermelon Oreo? My youngest one's 10th birthday party sleepover is this weekend and they are having an Oreo taste test.  Yes, 12 girls on a sugar rush sleeping over on Saturday – oh, joy!
 Join the Fun! I Always Love More Subscribers!