Yesterday's post was about glaze vs. wax.  After a few amazing fellow painters gave me advise, I realized that it should actually be glaze working with wax.  The glaze I am using is General Finishes Van Dyke Brown and yesterday I applied it directly onto my chalk paint.  Huge mistake!  It was all streaky and impossible to manipulate.  I have since learned that it needs to be applied over an acrylic paint or a glossy surface.  This is where wax comes in handy if applying glaze over chalk paint.
I spent the day today re-painting my piece in Annie Sloan's chalk paint, Florence.  I then sanded it back with 220 grit sandpaper, distressed it and applied a coat of Maison Blanche dark brown wax.  I let it sit for about a half hour for the wax to really take.  This gave the chalk paint the harder, glossy finish that the glaze needed.  I then took the glaze and worked it in.
Here is what I learned about applying the glaze.  First, not too much on the brush and actually brush it against the grain of your paint strokes.  Take a cloth and rub it in.  Work in small sections as it dries really fast.  I ended up rubbing it in circular motions as well as the straight up and down so it didn't look streaky.  A much better result!  I am attaching a ton of pics for you to see.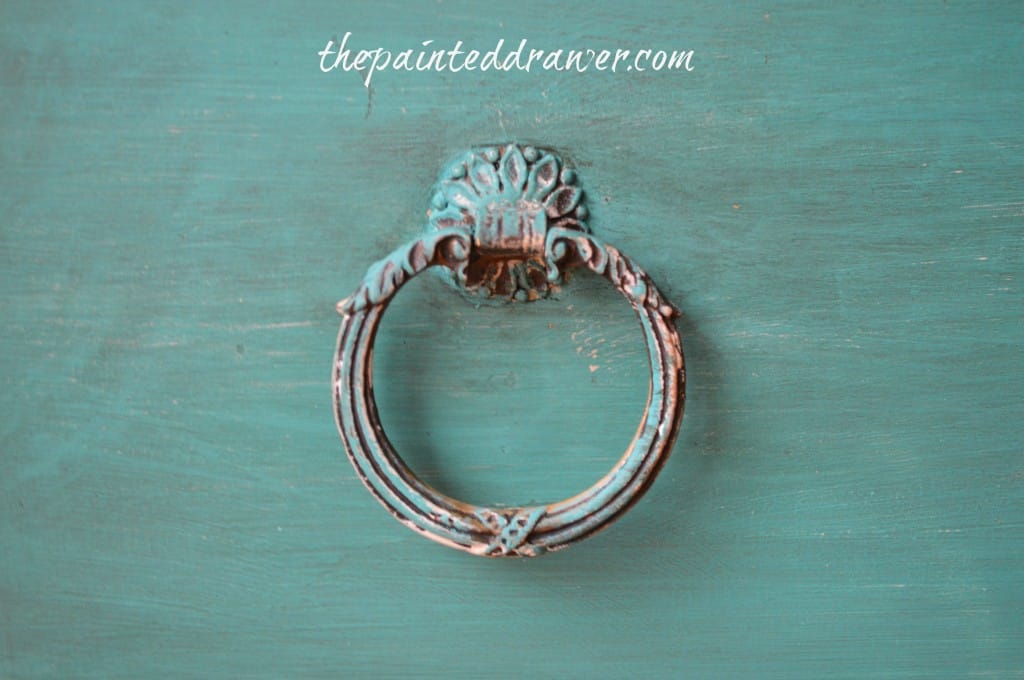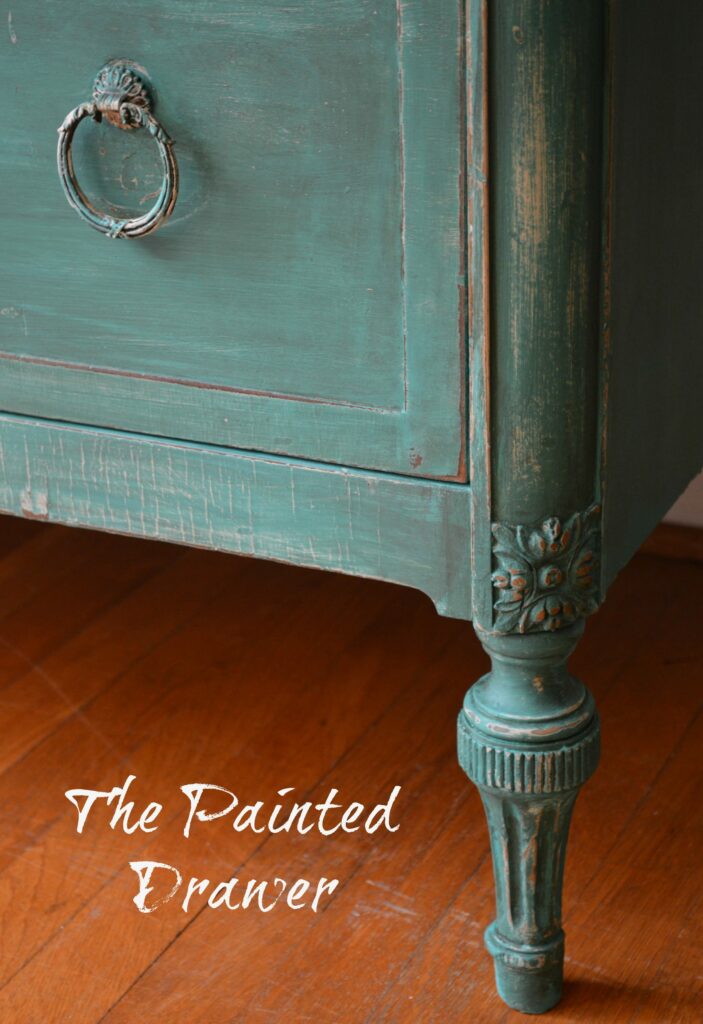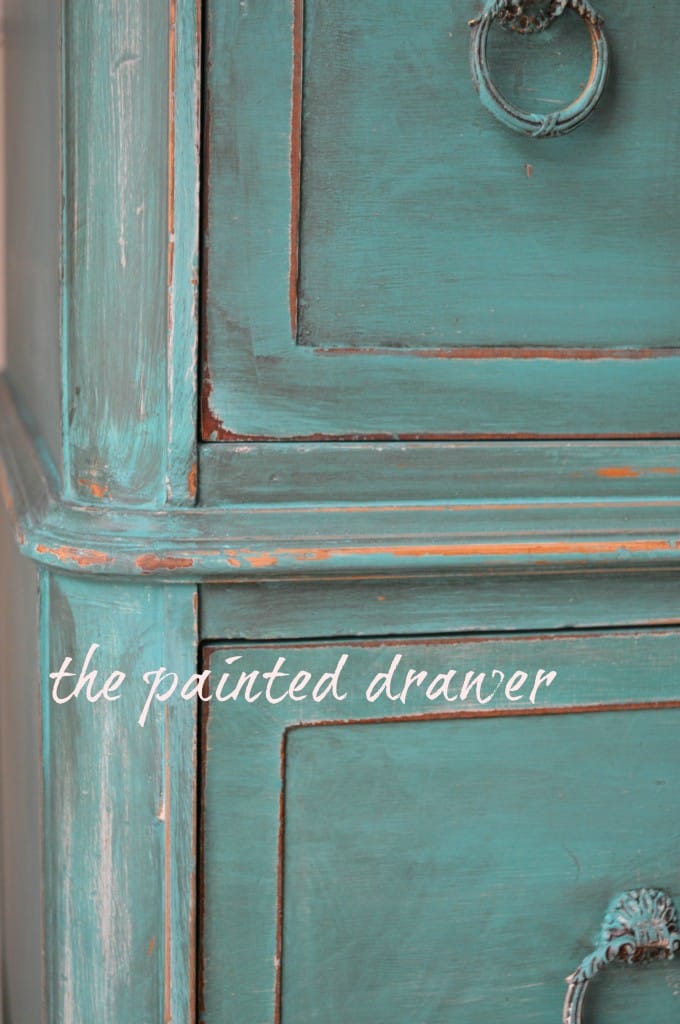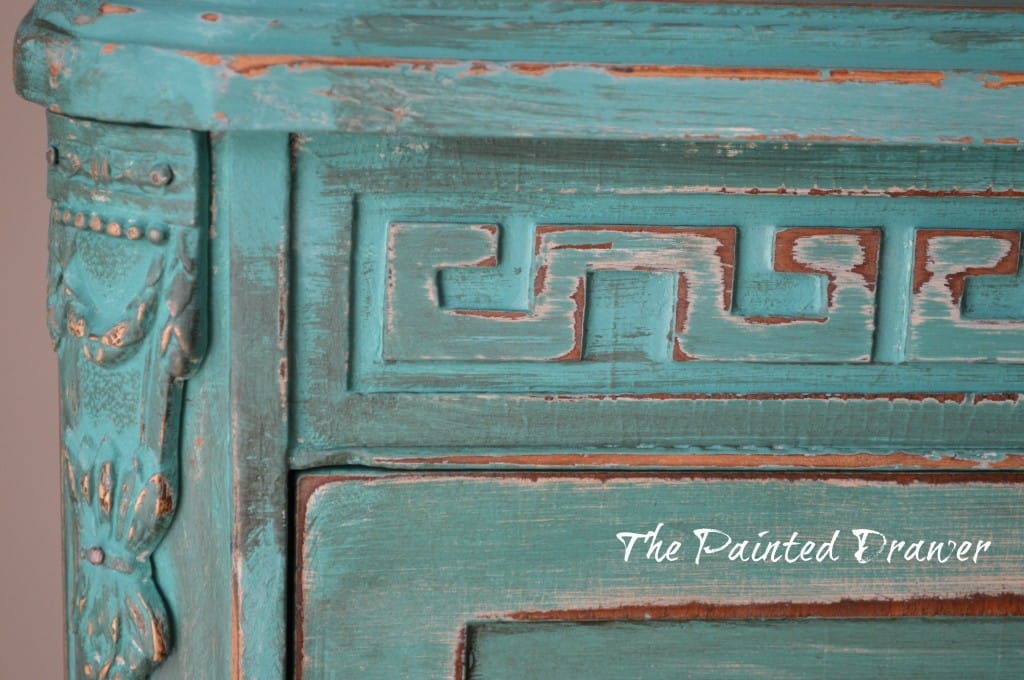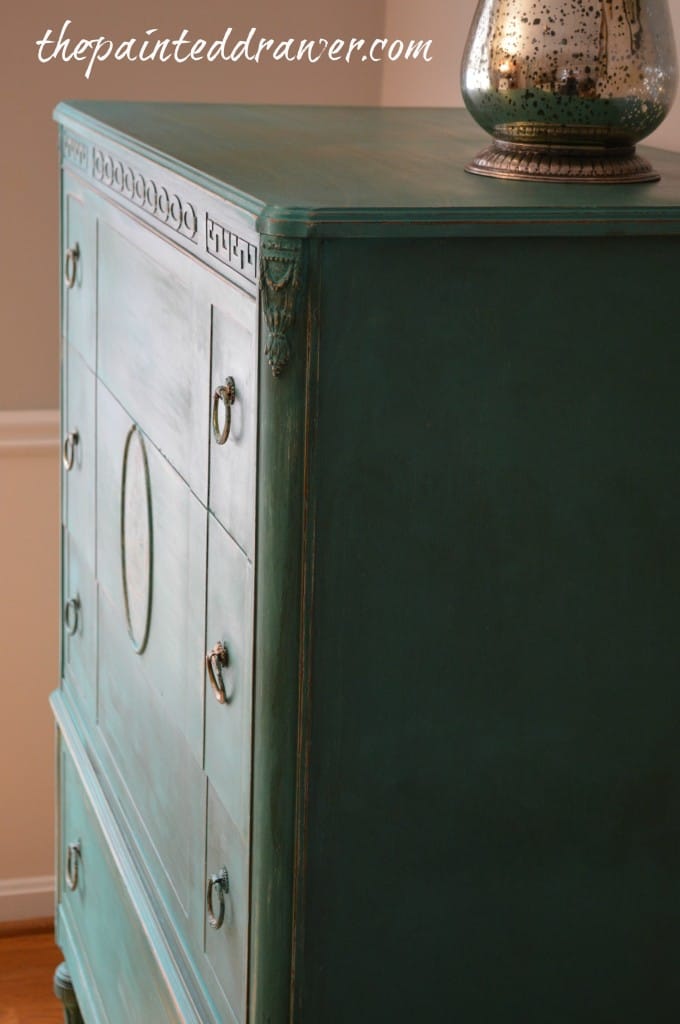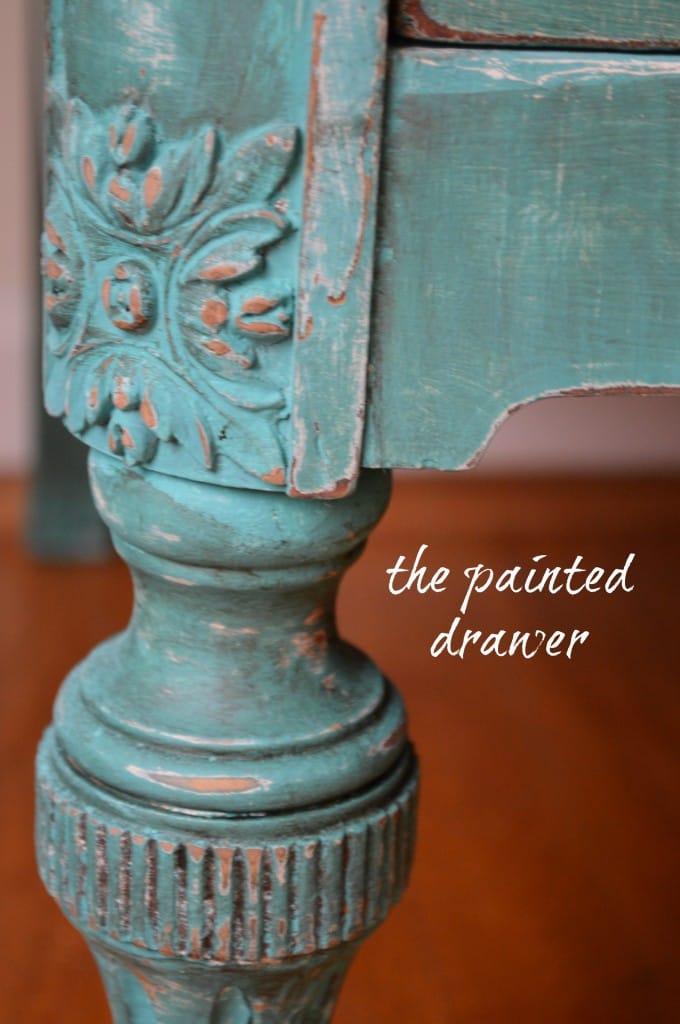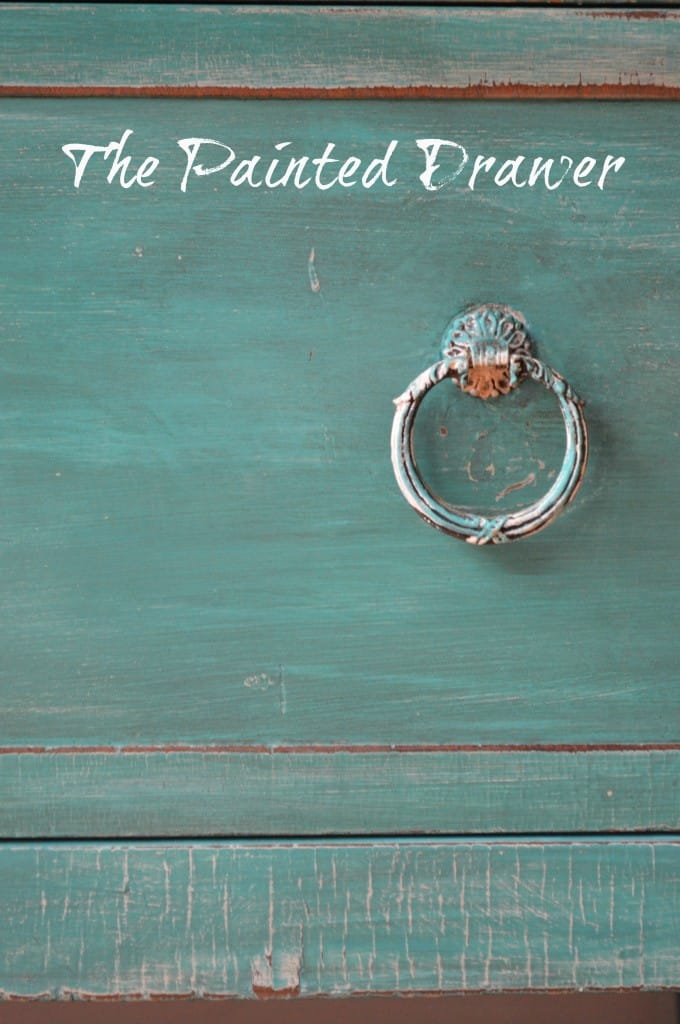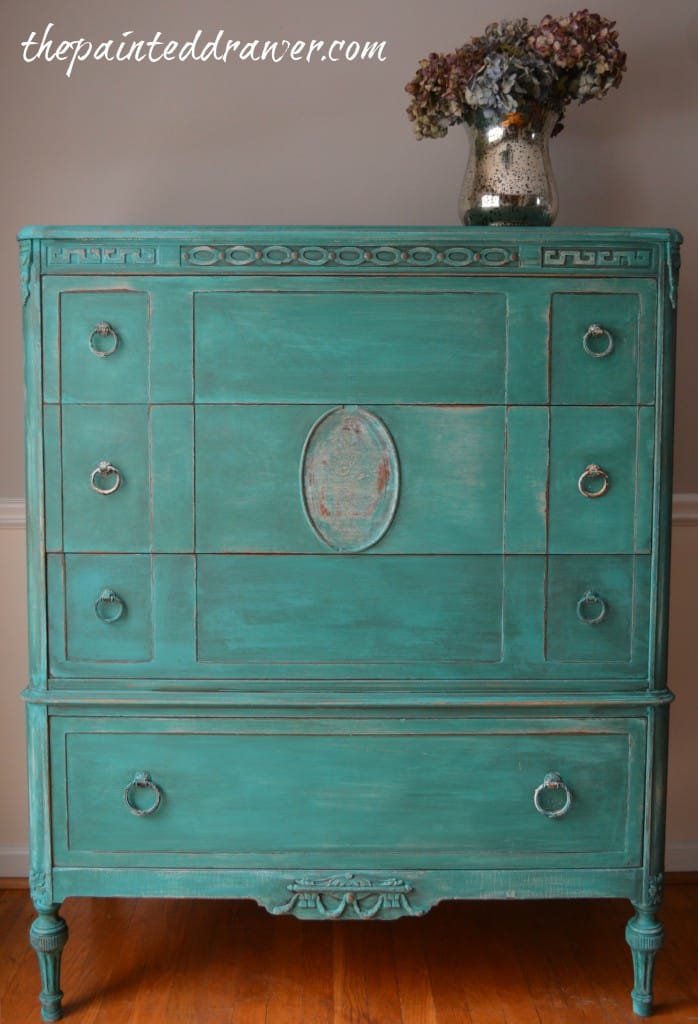 I am very happy with the result.  Wax and Glaze as a team 🙂
Listed on Etsy