Today is my Sophie's 10th Birthday!  Here is what was waiting for her in the kitchen this morning and her sweet ten year old face 🙂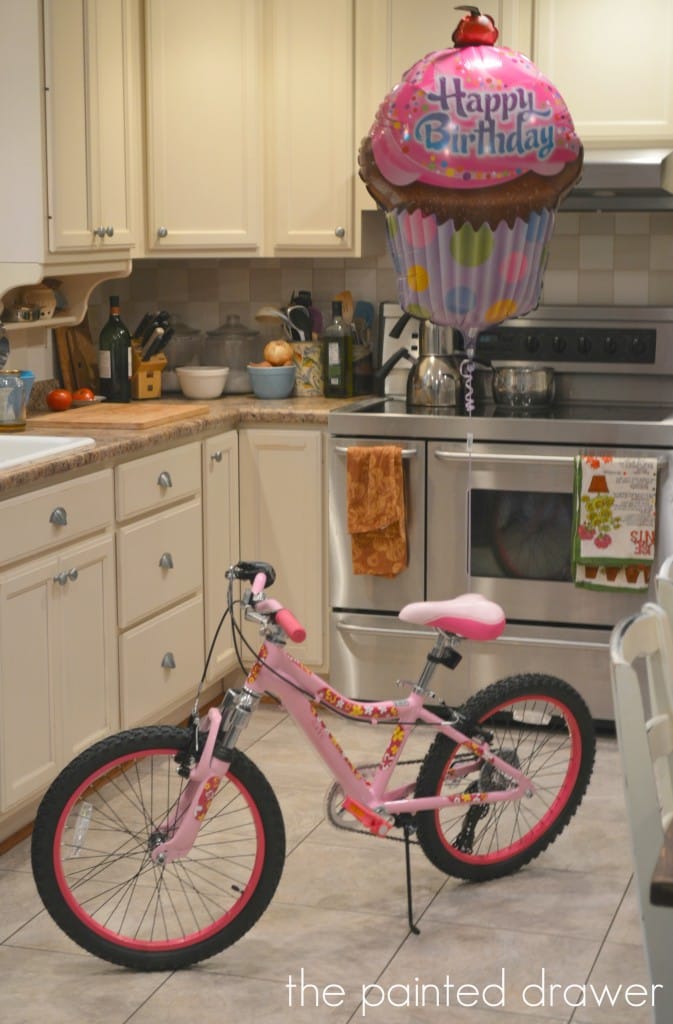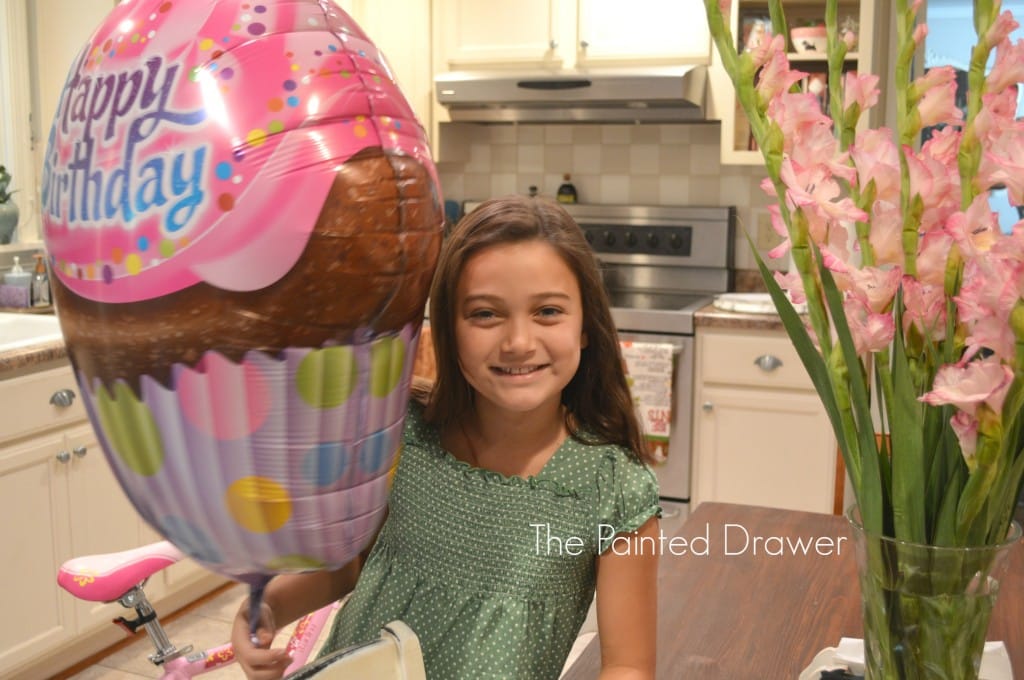 I need to run out and buy 28 donuts and get them to her school for a birthday celebration as well as make a cake for tonight.  In lieu of a new post today, I hope you don't mind a share from last July.  It is one of my favorite re-do's and fits the summer season perfectly.  The Ella Shabby Chic Cabinet!

Who doesn't love shabby chic at its very best?  Give me a old white chippy cabinet over any new piece any day!  Here is the before pics of the 1920's cabinet I found last week…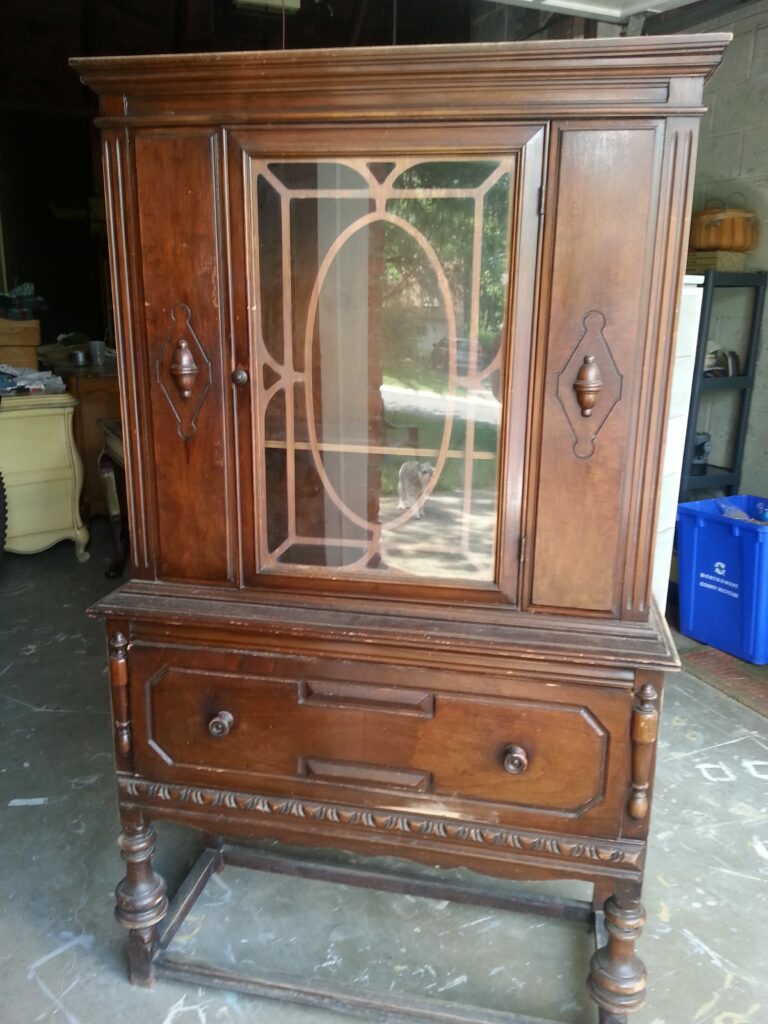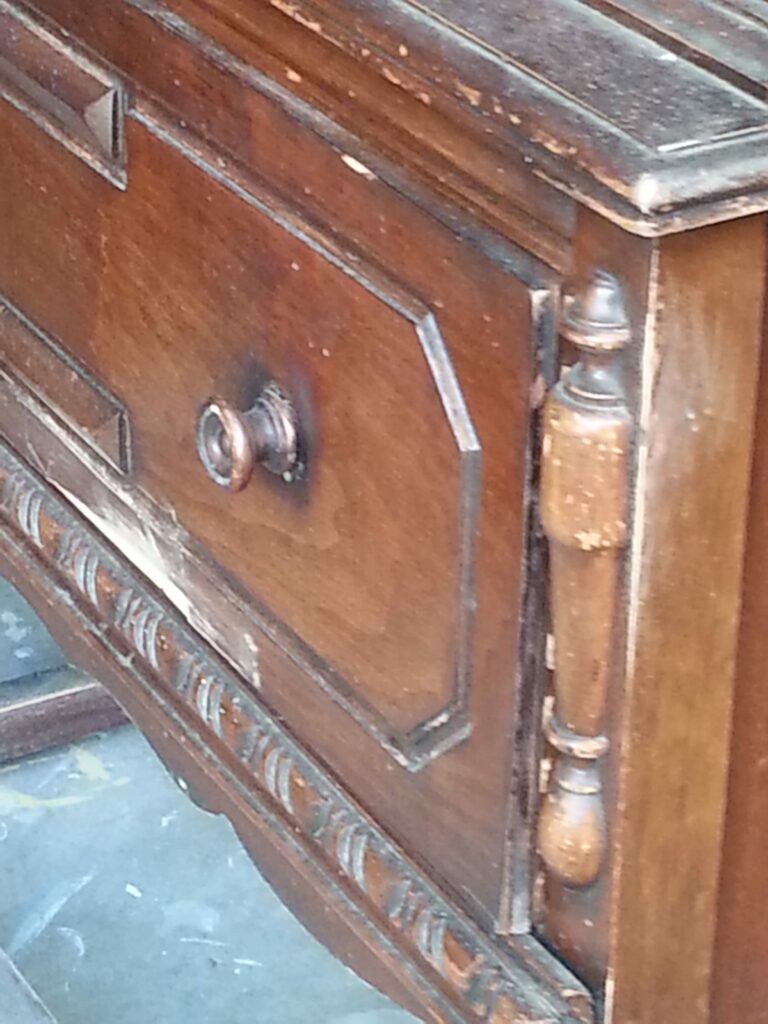 Obviously, in need of TLC.  After a lot of fixing up and a few coats of white and pale, pale grey, here is the after…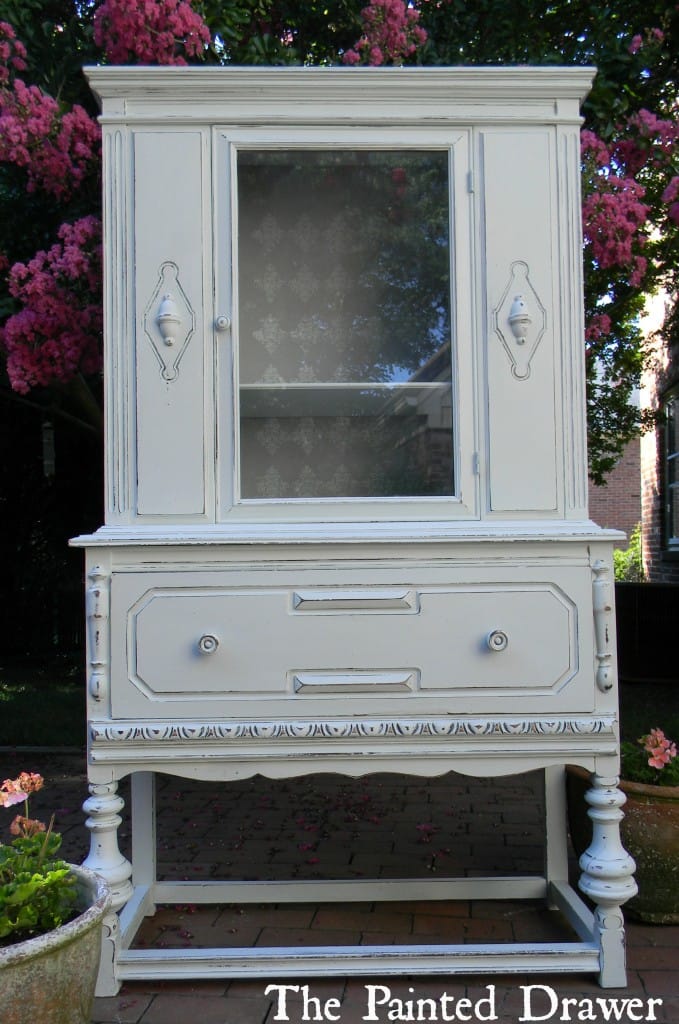 Swoon over the detail…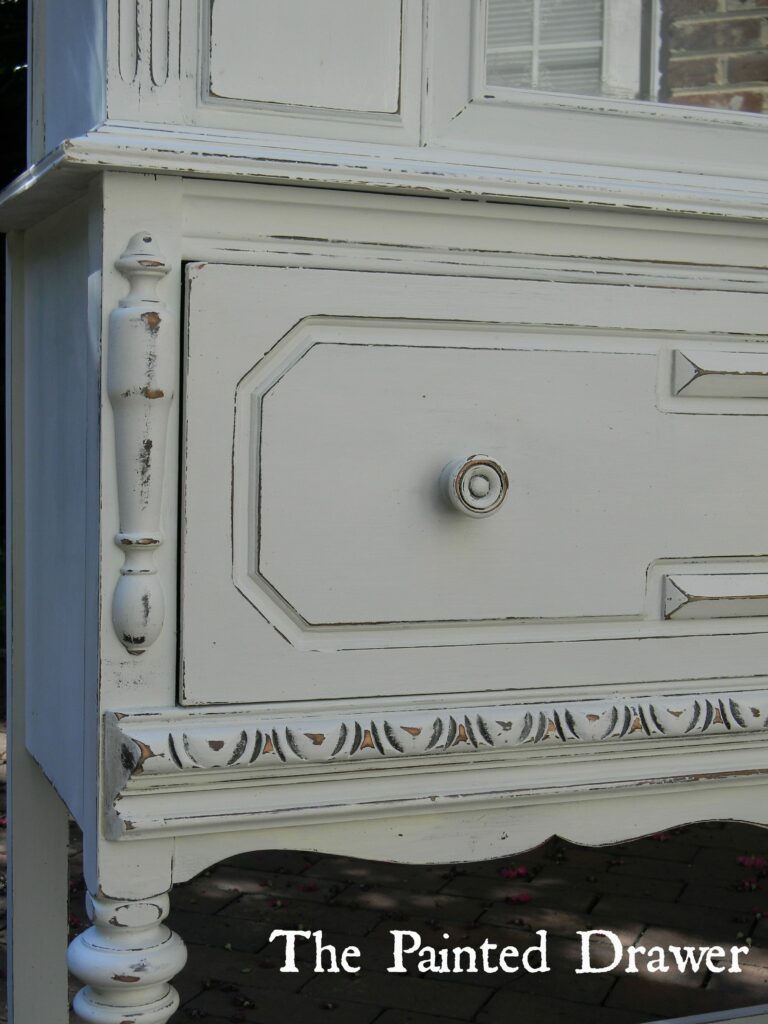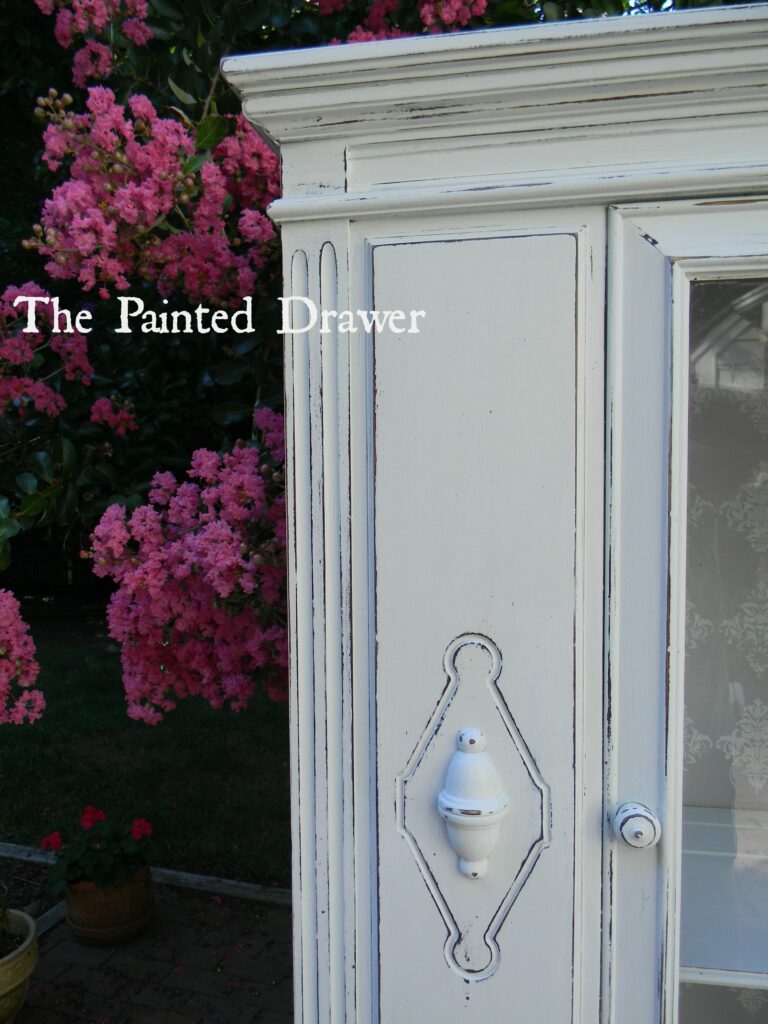 I had a choice to either leave the grid inside the cabinet or take it off.  I decided to stencil inside and leave it off for a cleaner look.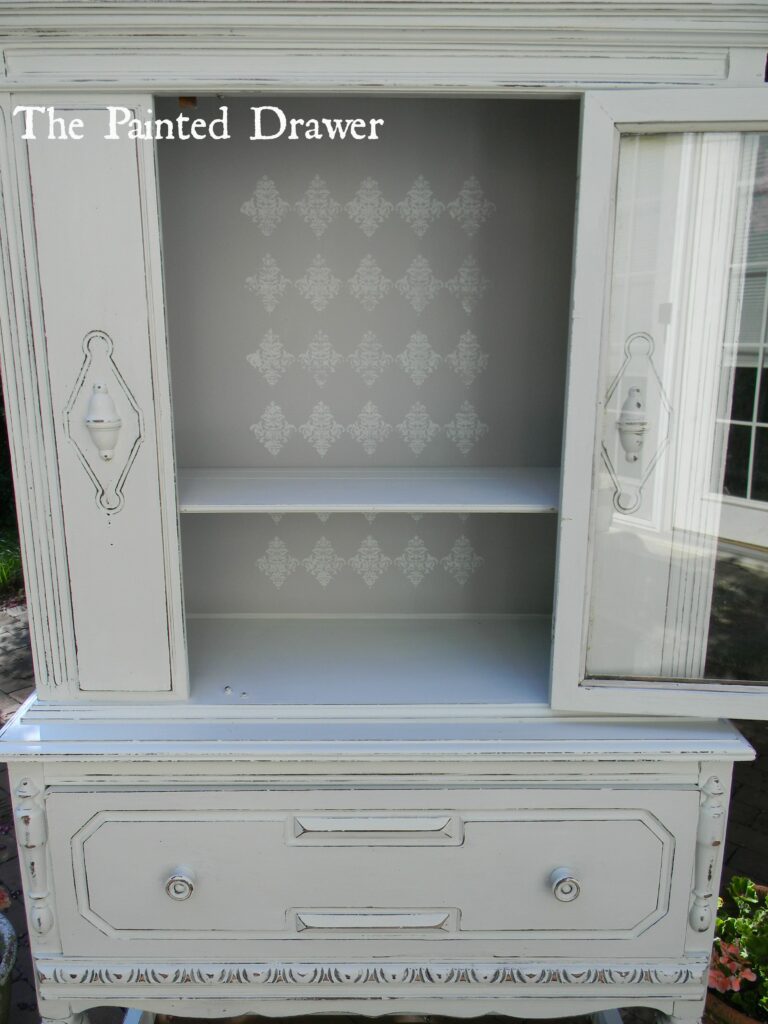 The grid will be included with the cabinet and whoever buys it can decide if they want to pop it back in again!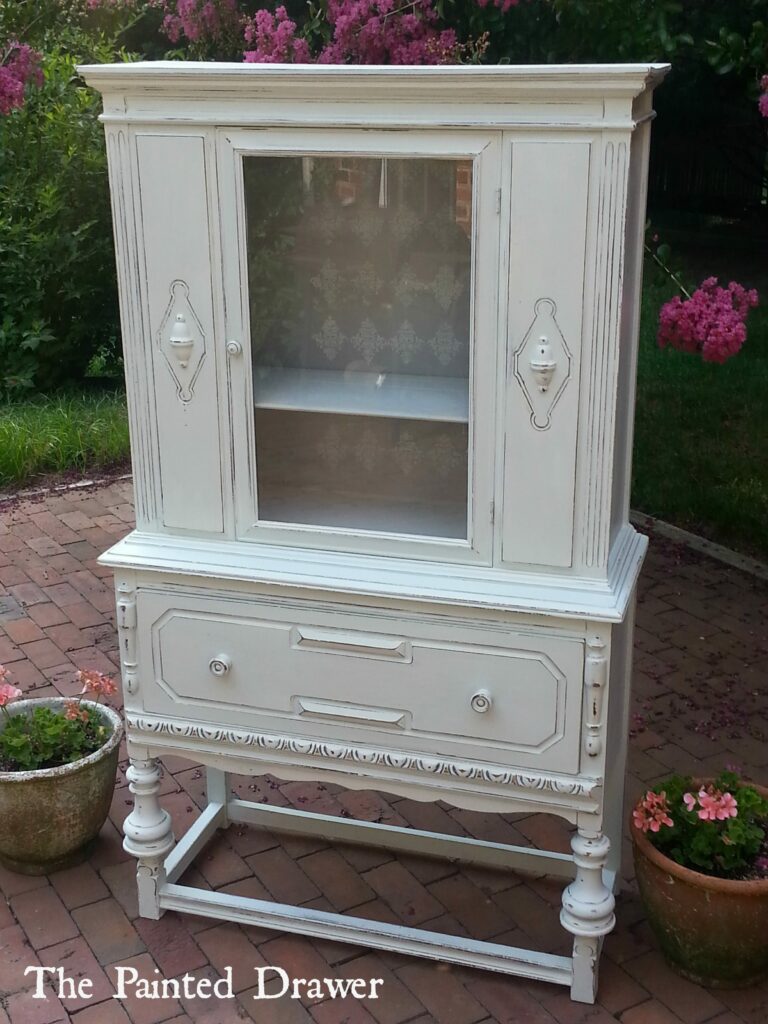 There was a tag inside that said it belonged to an Ella Greene from DC.   I happen to be very fond of the name as my daughter is an Ella Elisabeth 🙂  Hence, the Ella Shabby Chic Cabinet!