Wowza – has it been cold!  Way too cold to paint in my garage or do anything except cuddle under my heated blanket and read a good book! Today it began to warm up and I was able to get out and find a few pieces at the thrift store (I'll share soon!) but I do dislike going so long without sharing a fun before and after post with you.  I delved into my archives and found this post originally published in 2014. It highlights General Finishes Persian Blue and the vanity is one of my favorites.  Enjoy!

When I was sent a sample of General Finishes' Persian Blue, I had try it.  My husband is Iranian and my children all have Persian Blue eyes!
The lovely vanity that I purchased last weekend (Favorite Find Monday) was the perfect candidate for the paint.  Sorry it seems that I am on a desk/vanity painting frenzy lately.  This one had so much detail I couldn't wait!
I'm sure you all remember the before pic from Monday.
Here is the after!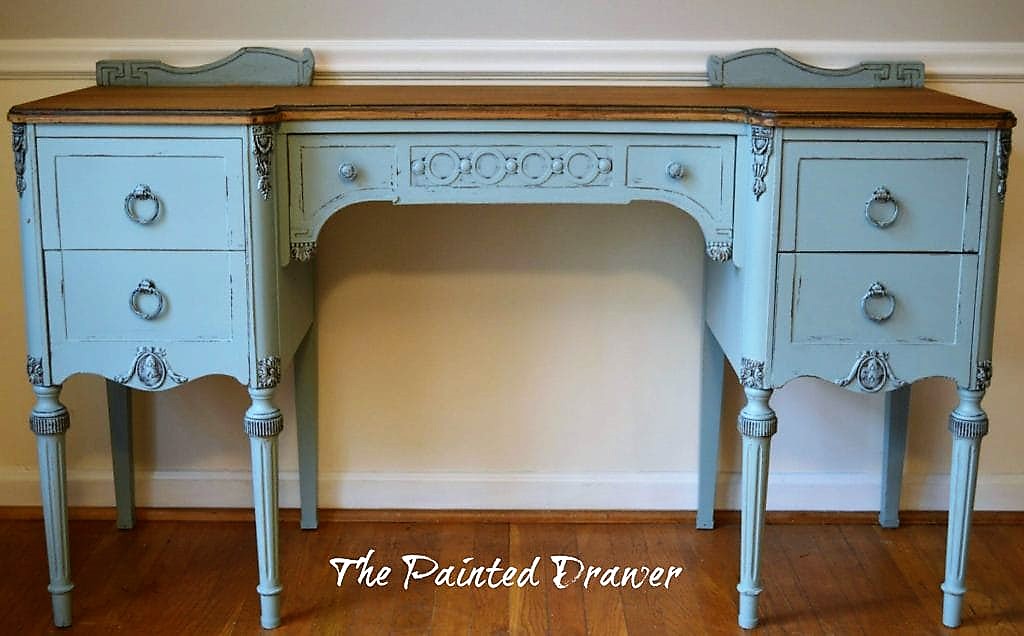 The desk is so long that to get a good close-up I had to take pictures of it in sections…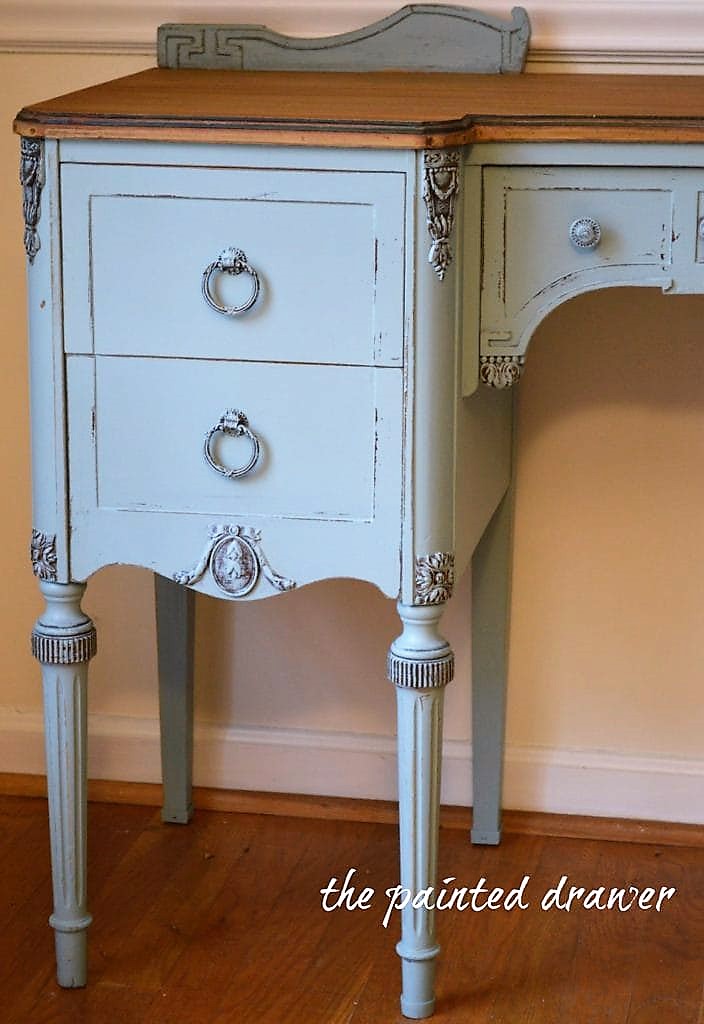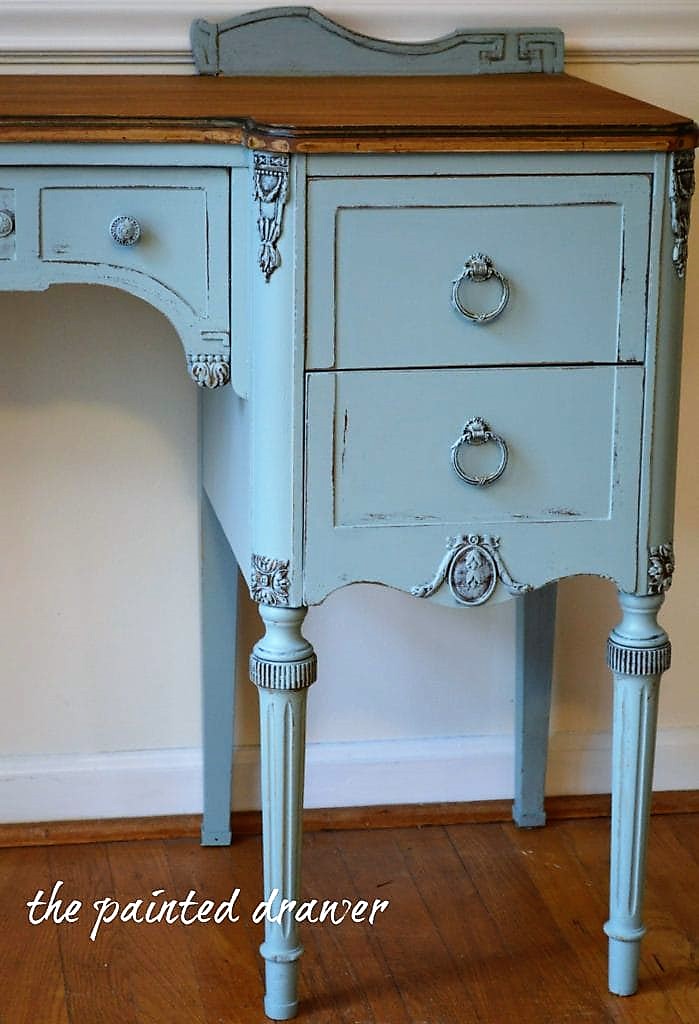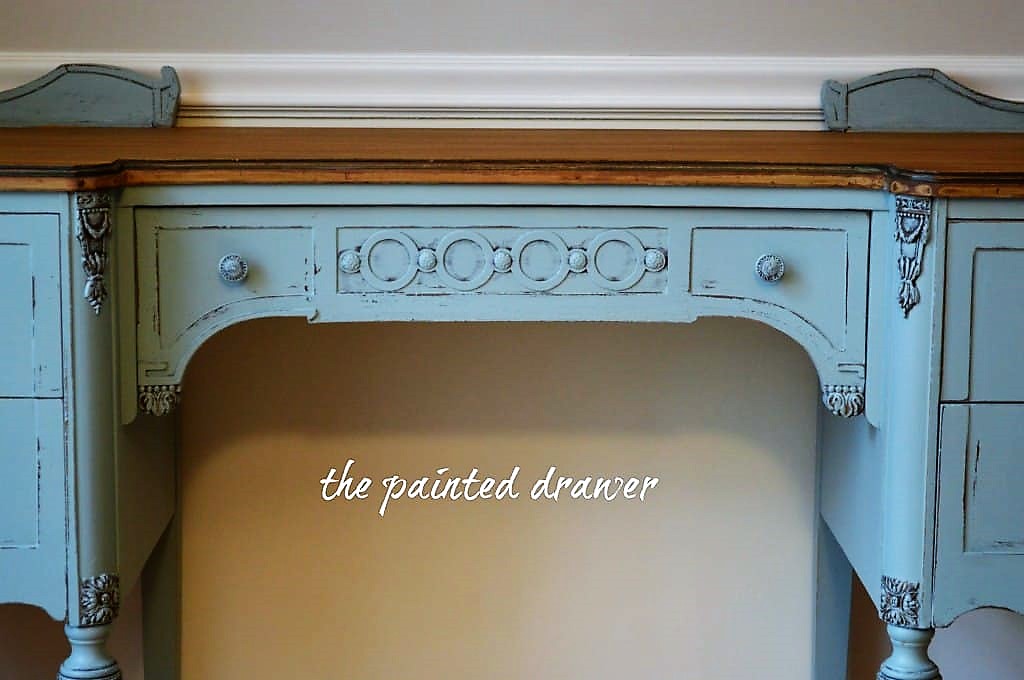 Can you believe the detail in this piece?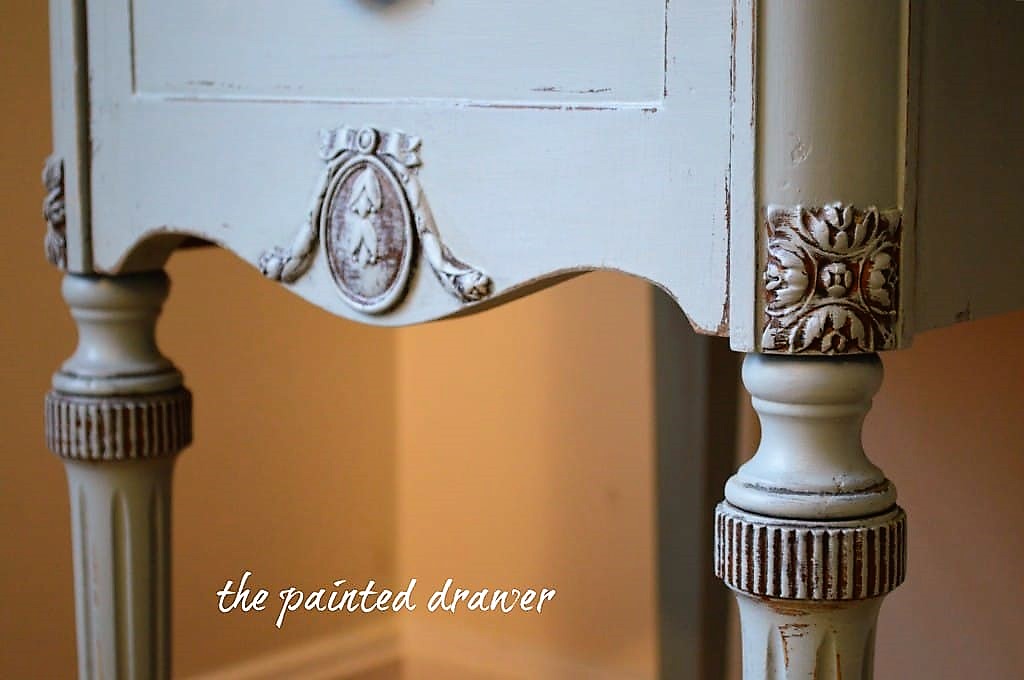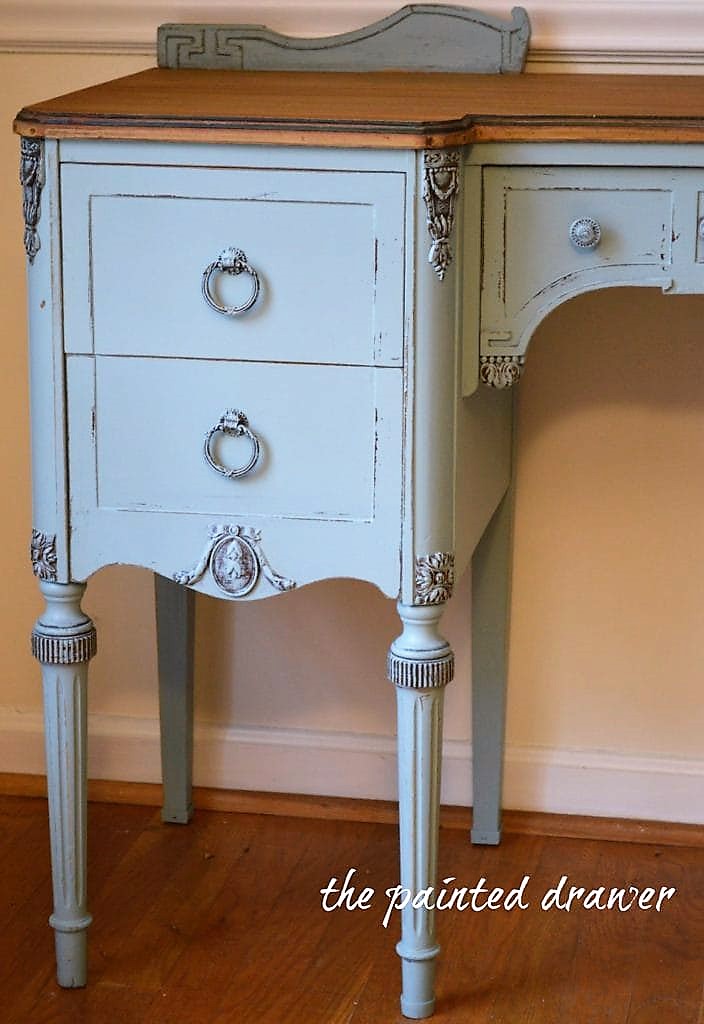 The wood top has been refinished and looks gorgeous with its golden striations.
I plan on finishing the matching mirror, dresser and nightstand the same color. This piece is perfect as a desk as well as a vanity.  For those who may claim that older furniture should not be painted, I believe this one proves that when done right, paint can enhance a piece and bring out its beauty and not mask it.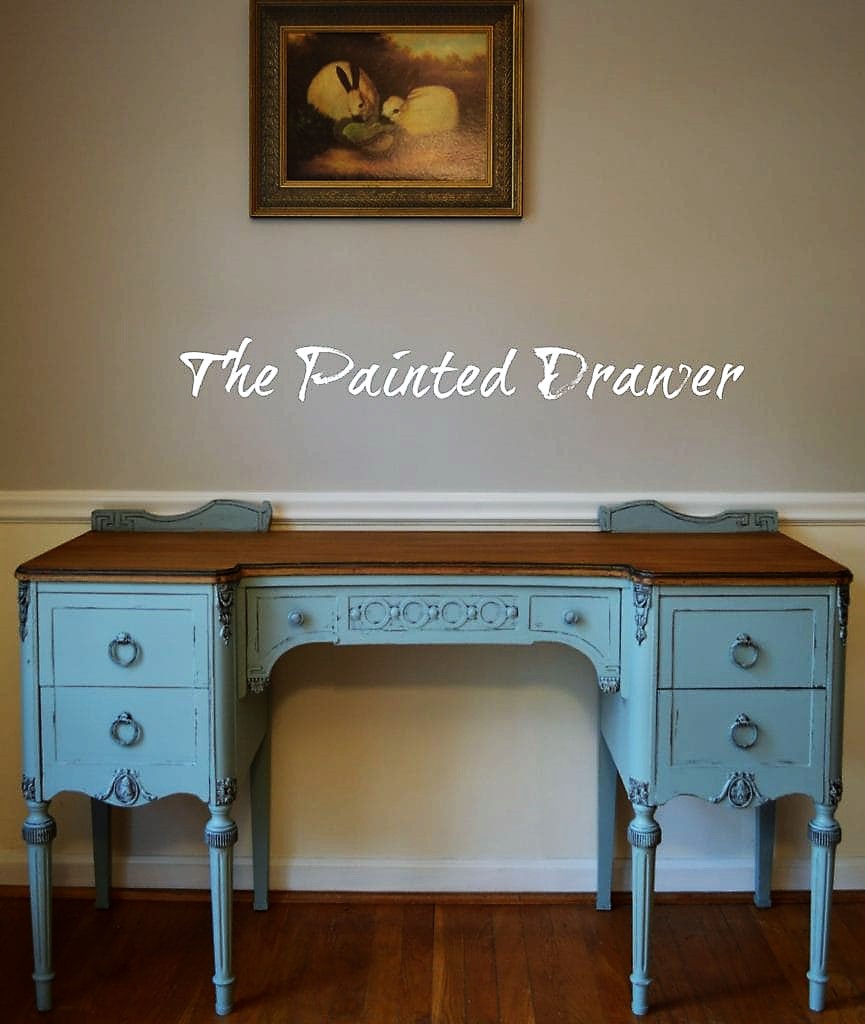 Love my Persian Blue!