Baskets are the perfect decor accessory. I use mine all over my house, in practically every room.
I find that even the large baskets at HomeGoods are kind of expensive. It's way better to keep your eye out while at the thrift store or estate sale and add some paint to give a basket more style.
I lightly brushed Annie Sloan Old White onto this vintage basket.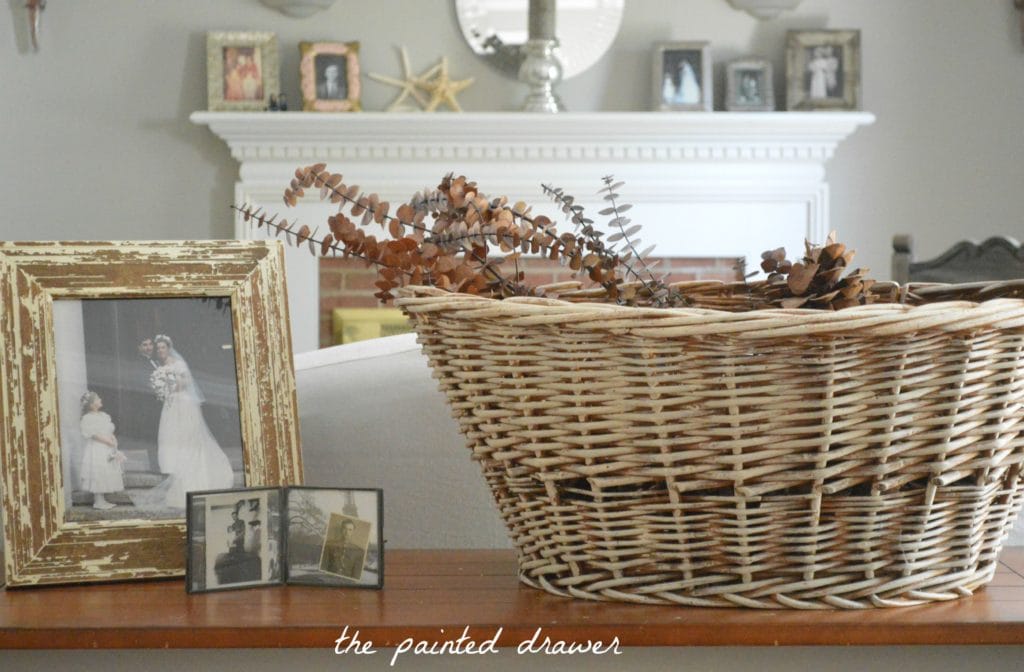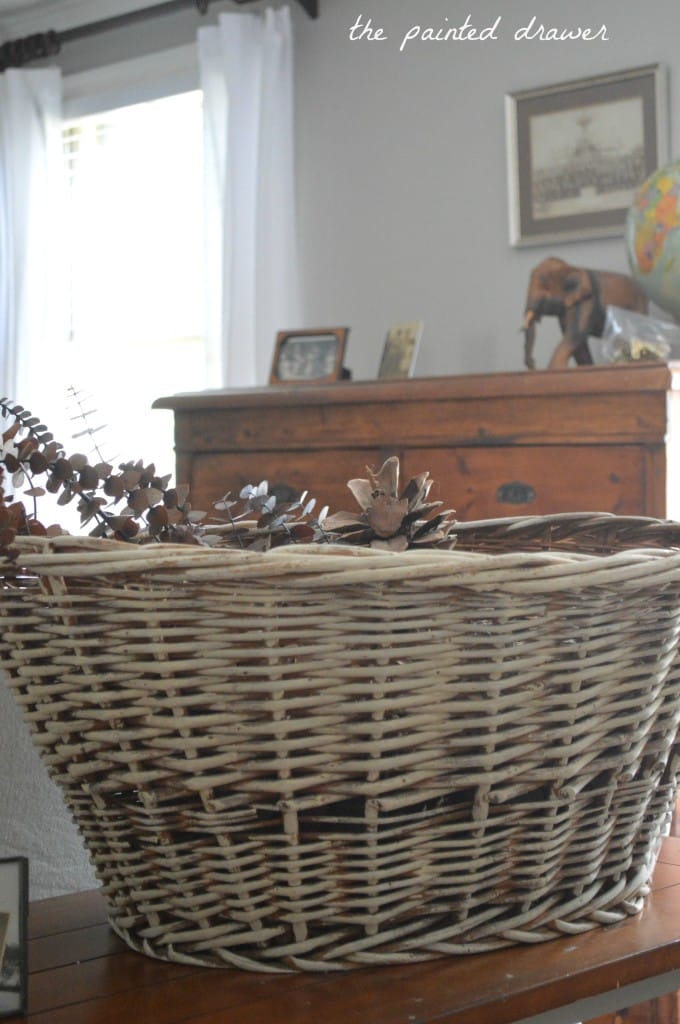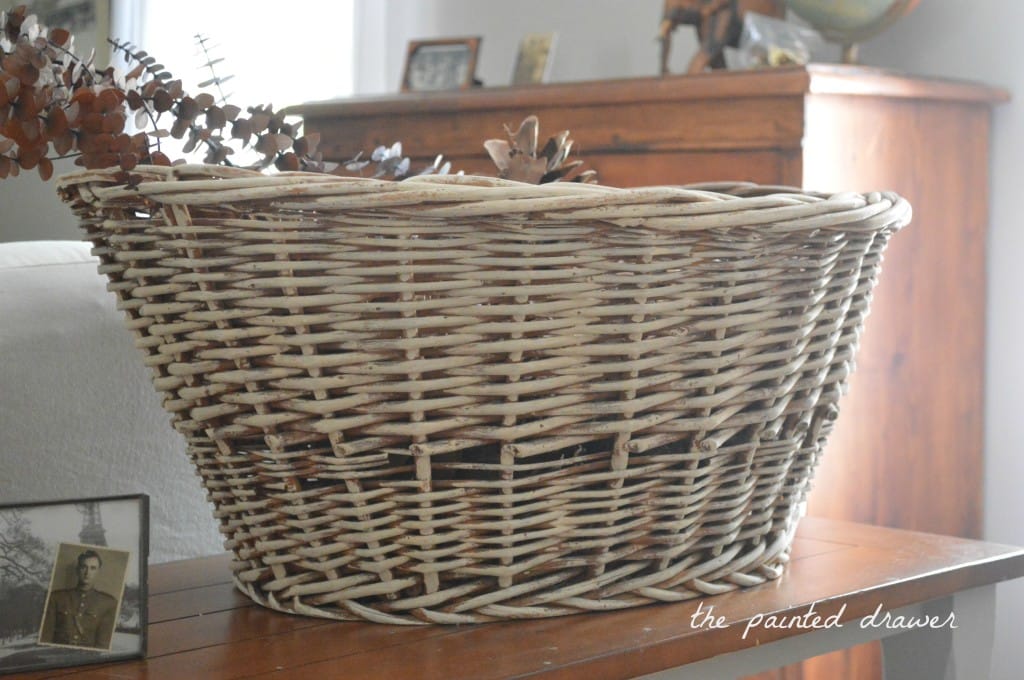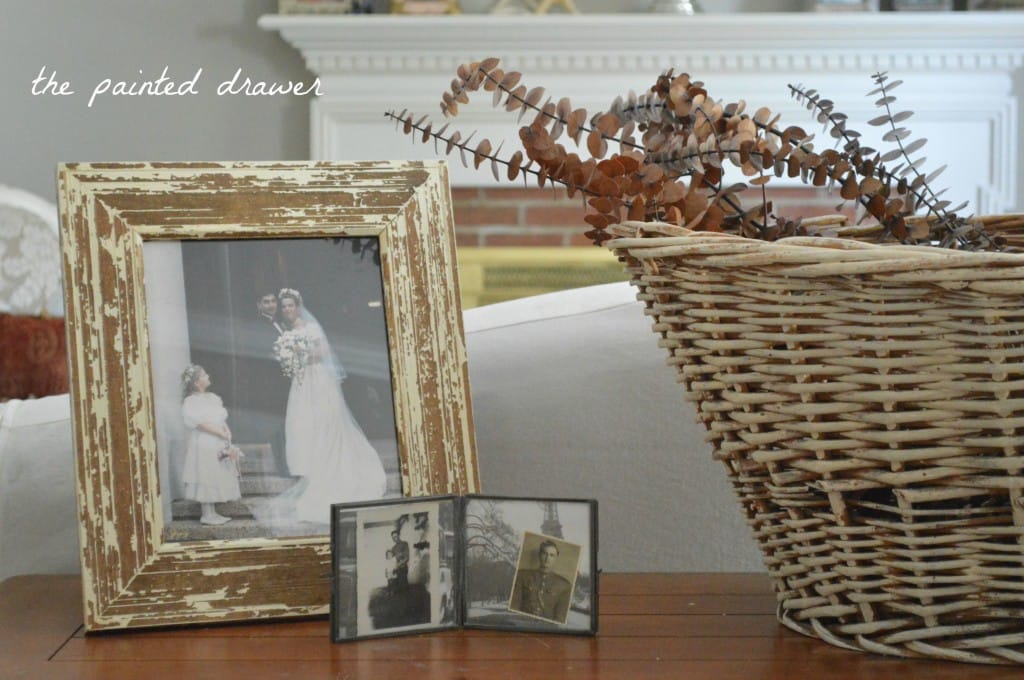 This basket was already painted when I purchased it.  My daughter, Ella painted a few bits and pieces of old furniture I had lying around my workroom and placed them inside – kind of fun!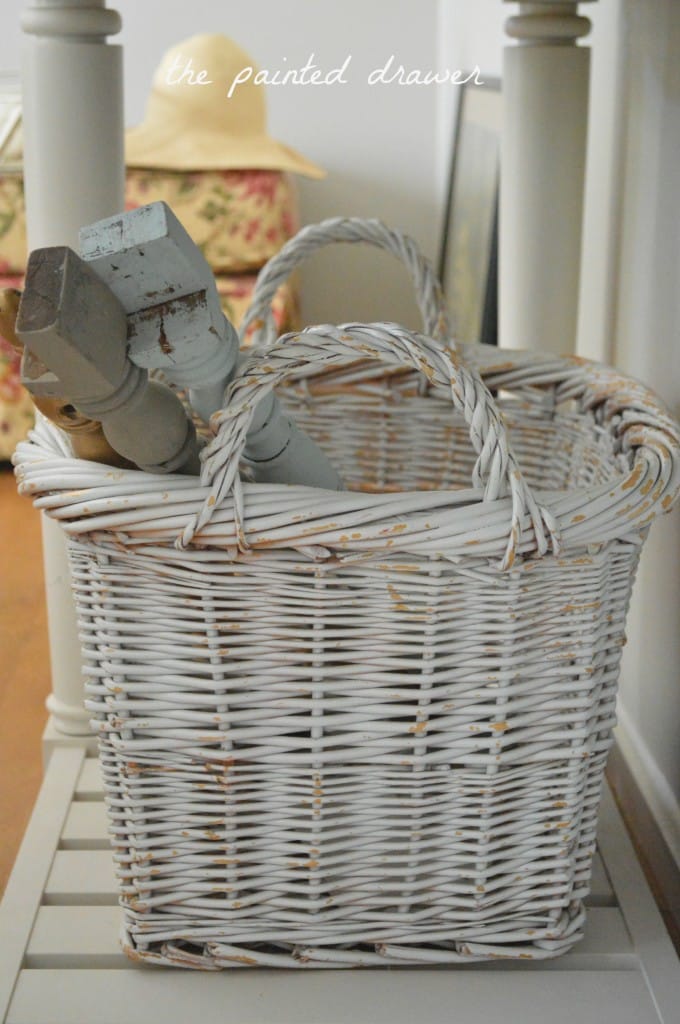 And, the basket in my family room is perfect to store the sofa throw blankets.
The weather has broken and I can actually breath in my garage!  I'm starting on the large dresser I purchased a few weeks ago and can't wait to get going 🙂