Good Monday!  I had quite the weekend with my kitchen project.  Putting up shelves led to painting the kitchen, which led to cleaning the kitchen cabinets and all the doors/frames/molding (thank you to whomever invented Mr. Clean sponges), which has led to a purge of all things not needed.  Which, in my case, is a lot.  Oh, what to do with the ceramics from art classes through the years? 
No, really – what to do?
I did manage to get out on Saturday to a garage sale and estate sale in my neighborhood.  My daughter and I were driving by the garage sale doing the whole "quick drive-by scan" and it looked pretty dismal.  I was about to keep driving but as we were actually there already, we decided to quickly stop and take a look.  There was the typical junk but as I approached the top of the driveway, right next to the garage door, was this sweet little table.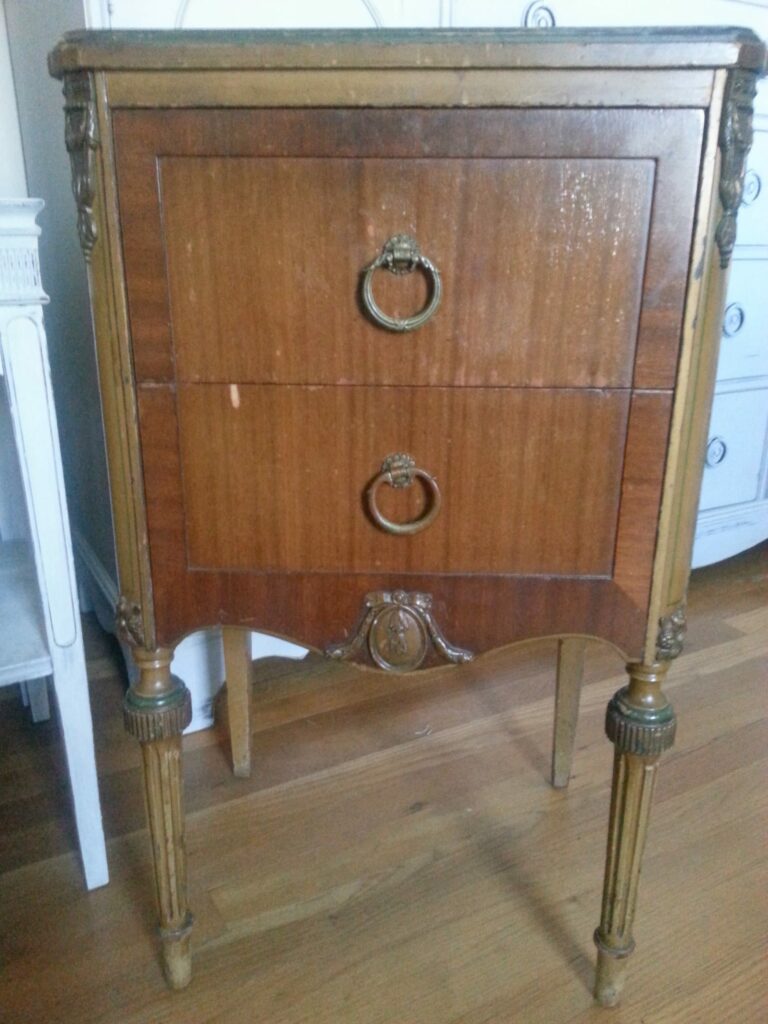 With fantastic detail…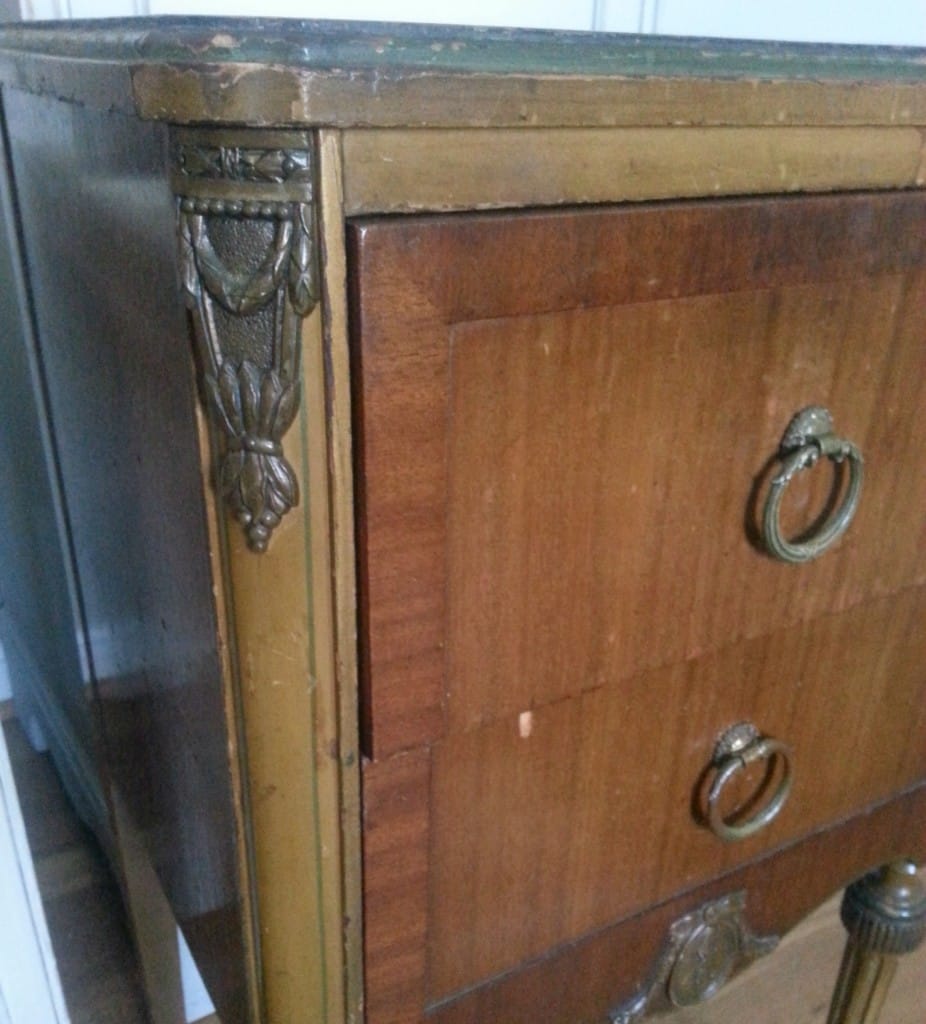 I asked "How much?" and the kind woman said, "Oh, it's part of a set that's upstairs.  It was my husband's grandmother's bedroom set from the 1930's.  Do you want to see the rest?"  Um…yeah!  So, upstairs we trooped and there was a matching, gorgeous vanity/desk…
A hanging mirror…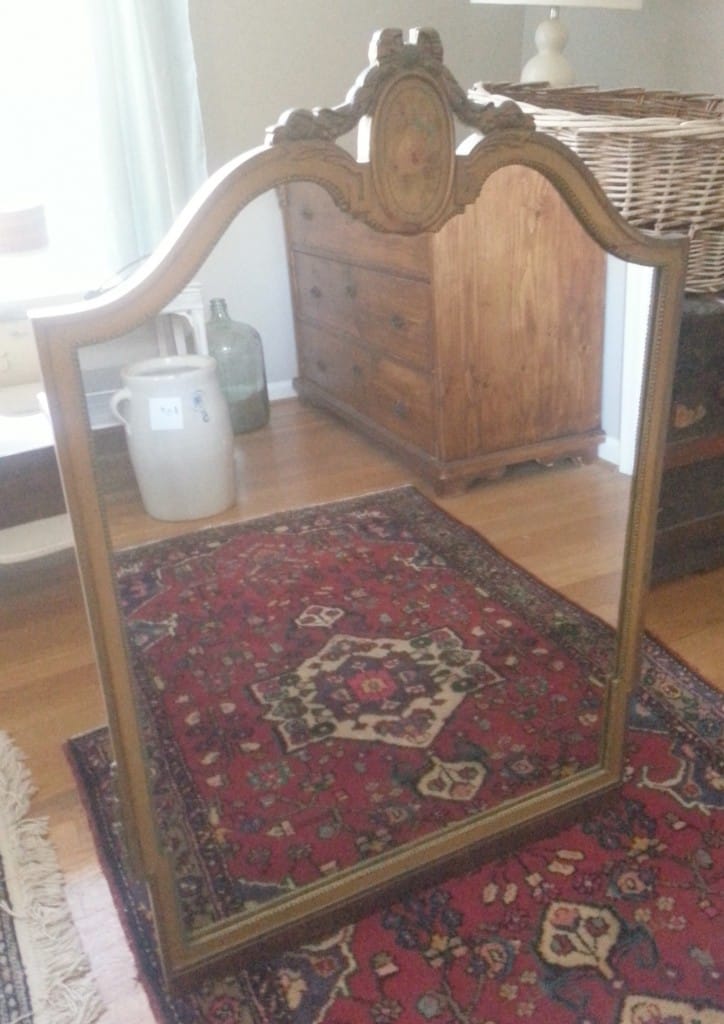 As well as a very large dresser.  Sorry for the bad pic but you can see the size and detail…
Just look at the sweet detail on the top drawer!
 I bought the lot!  What was almost a drive-by turned into a beautiful score!  Seek and ye shall find!
We then went down the street to the "Estate Sale" which turned out to be a glorified garage sale.  Fine by me, I already had a great day!
Join the Fun! I Always Love More Subscribers!